This Blog and Website in Billings, Montana Generates Six Figures annually. Here's How They Do It.
Billings365 is a website and blog for events and things to do in Billings, MT. While the site operates in a smaller market (Billings, MT is a city of about 110,000 people), the site has grown to generate a nice six-figures in annual revenue.
How did they get there?
By working with sponsors to create content campaigns that both serve the Billings365 audience and the sponsor's goals.
As a local publisher, Billings365 naturally partners with local businesses. However, their strategy can easily be adapted to any content-driven website. Whether you're a small publisher, blogger or content creator, you can use this approach with businesses that would want to reach your audience.
Billings365 develops creative content concepts for its advertising partners. Then, they produce that concept in one or more formats to communicate the message - blogs, videos, photo galleries, social posts, etc. - and they distribute that content through a combination of their channels - their website, e-newsletter, Facebook, Instagram, and Snapchat.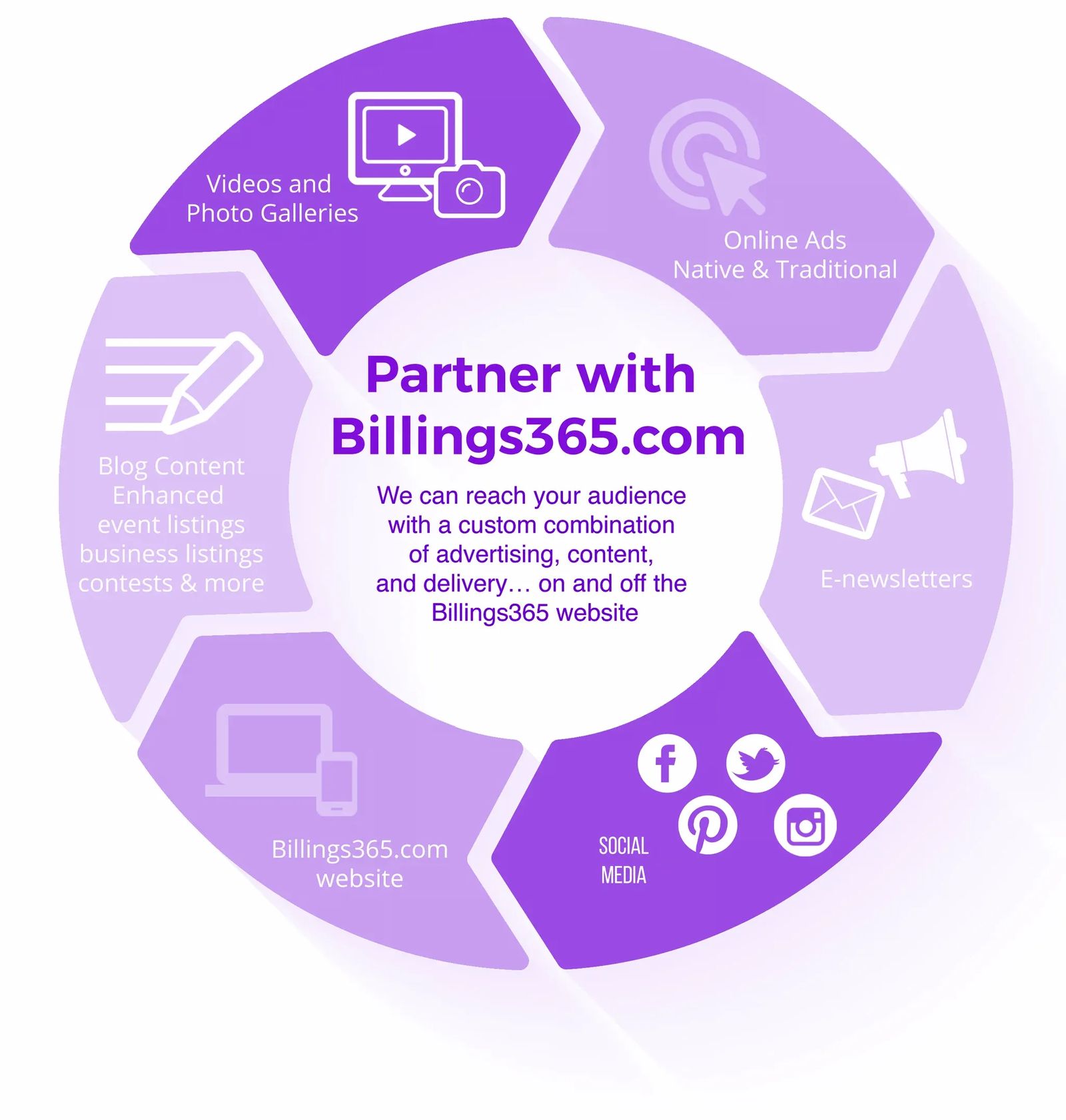 They work with advertisers who fit with the content of their website. They want the branded content experience to integrate with the organic material that they produce. They are careful to make sure that they are providing value for their audience.
Let's Look at an Example of this Strategy in Action
Billings365 put together a multi-faceted campaign for MontanaFair, a large event in Billings, MT. Billings365 reaches an audience that is looking for "things to do in Billings," and so they are a desirable audience for the event to get in front of.
Simultaneously, the fair is a community event, the largest in Billings, and the Billings365 audience would likely have an interest in it.
1) Guide to MontanaFair on Billings365.com
Billings365 created a custom page on their website as a guide to MontanaFair for their audience. The page showcased daily events, highlights, and deals on admission and rides. Billings365 added custom content to the page that they produced during the fair - "Fair Food Taste Tests," "B365 Gals take on the Speed (ride)" and more.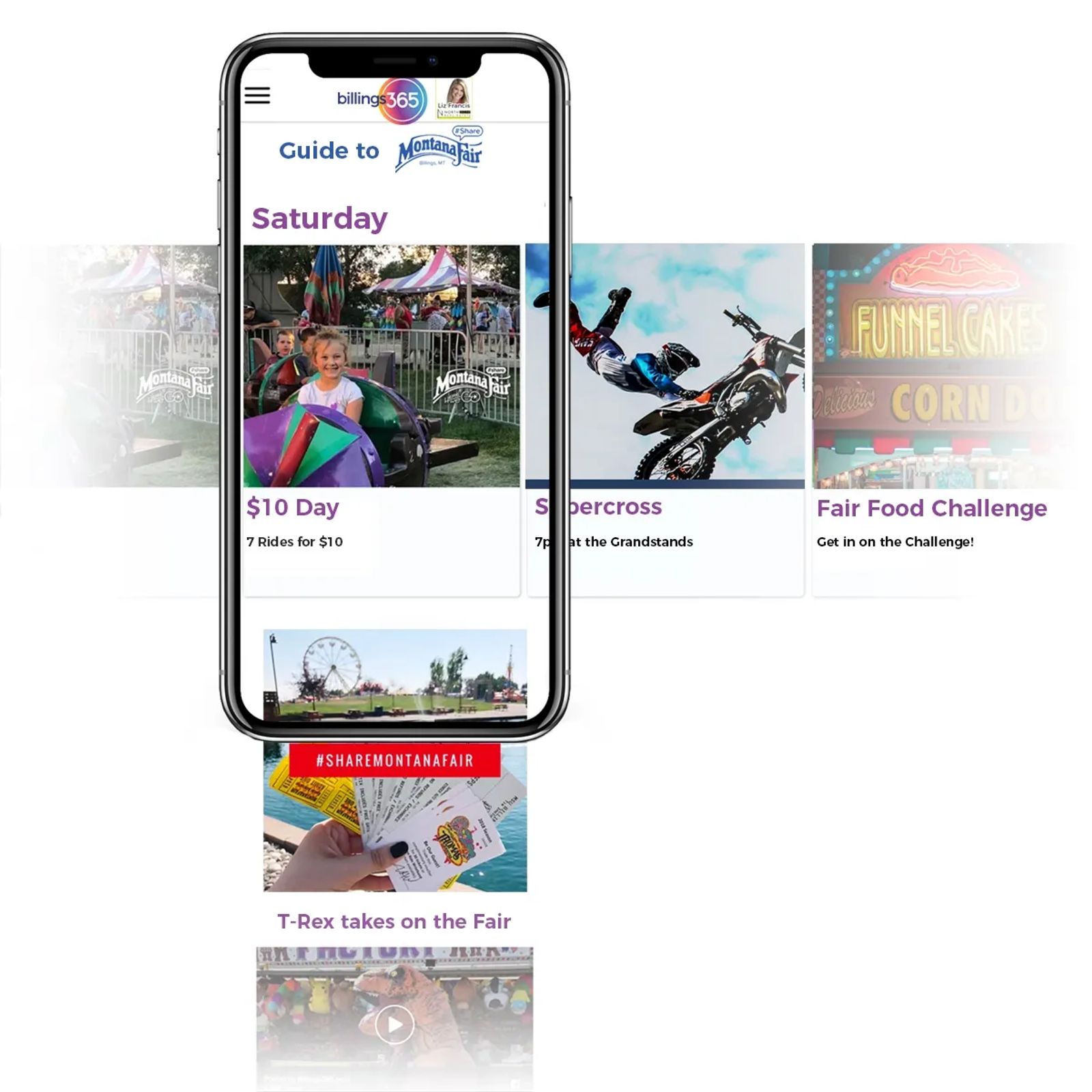 With Cardsetter as their website platform, they were able to quickly create this custom page, group and place MontanaFair content on the page, and add sponsor logos (monetize), all without the help of a developer. They were even able to place MontanaFair events from their community calendar right on the MontanaFair Guide page with just a couple of clicks. As their website is not only mobile optimized but built to prioritize the mobile experience, they were able to provide a more app-like experience for this content, making it intuitive to use "on the go," helpful for people who were on site at the fair.
Billings365 then made sure that the guide was highly visible to its website audience. They included a "deck" (a horizontal carousel of content on Cardsetter websites) on their homepage to highlight their MontanaFair content with a link to the entire guide. With a few clicks, they also added the guide to their main menu so their audience would have quick and easy access. And of course, they used their social channels and e-newsletter to notify their audience that the guide was available on their website.

2) Custom Content + Distribution
Before and during MontanaFair, Billings365 created content and pushed it to their audience to engage them with MontanaFair happenings.
They created fun blogs, videos, and social media posts, Instagram stories, and giveaways to reach their audience across all of their channels to promote the fair throughout the 9-day event.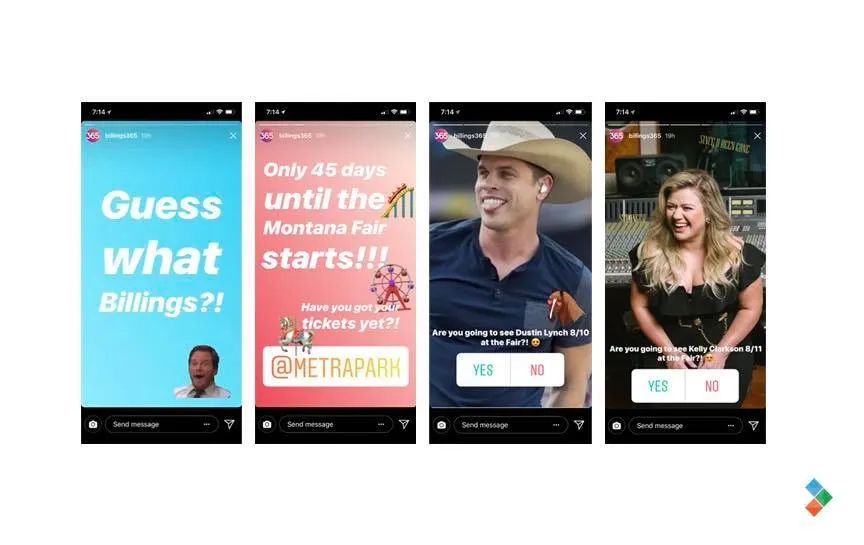 3) MontanaFair Featured Events in the Calendar
In addition to the Guide, MontanaFair events were highlighted in the events section of the Billings365 community calendar, included in their weekly e-newsletter and published to Billings365's social media channels.
By combining creative content, a variety of content formats, and distribution through all of their channels, Billings365 was able to engage their audience with the "of the moment" happenings of MontanaFair. This premium strategy yielded a premium sponsorship value as well, giving Billings365 an added boost in revenue.
Now, not every campaign produced by Billings365 is this comprehensive, but the strategy is the same and is adapted to each advertiser's goals and budget.
So, what are the key takeaways?
Big or small, online content creators can generate revenue with their content and website. It starts by knowing your audience and identifying advertisers who need to reach that audience.
Think creatively about what you're able to offer advertisers by combining content you know will resonate with your audience and the various ways you're able to distribute it.
Make your website an essential piece of the campaign by finding creative ways to group and display relevant branded content, that also provides value for your site visitors.
Is Your Website Holding You Back?
We built Cardsetter to help content creators, professional bloggers, and small online publishers improve their capacity to monetize and save time and money on running their website.
It's the easiest website platform for creating and managing your website, and monetizing your content.
SAVE TIME & MONEY | No Coding Required. Front-end, Drag & Drop Editing
ULTIMATE FLEXIBILITY | Place Any Piece of Content Anywhere on Your Website
KEEP YOUR AUDIENCE ENGAGED | Cardsetter's Features Help Your Audience Discover More
MAKE MORE MONEY | Sponsored Content Features Built-In