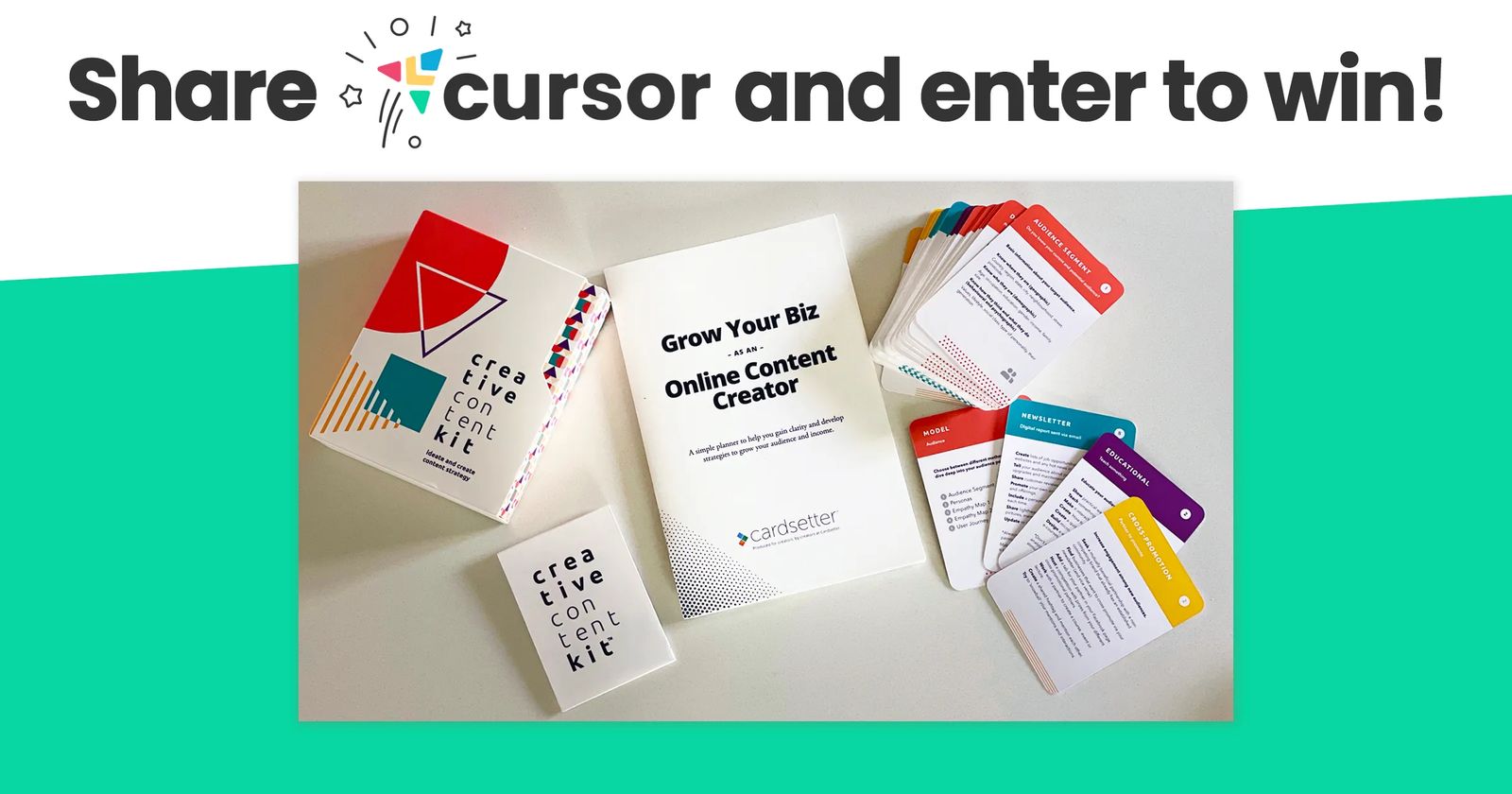 Once a month the Cursor newsletter delivers one deep-dive case study covering the strategies of successful online creators. Get actionable insights to learn from and help your own business grow.
This Month's Giveaway Includes 🎉
✅ The Creative Content Kit
The Creative Content Kit will get your creativity flowing! Mix and match cards to ideate and unlock new ideas! Create better content, grow your audience and opportunities.
✅ Grow Your Biz Guide & Workbook
Define and grow your audience, create your content strategy, and learn to monetize with the with this content creator guide & workbook.
Winner will be drawn from all entries on Friday, April 2nd, 2021 and notified via the email provided.