Cyber Monday - Friends & Family Sale
Get a brand new website for just $35/mo!
We're offering a Cyber Monday Friends & Family Sale. Claim your site and get:
FREE Custom Design
FREE Initial Setup
FREE Migration from your existing platform (if you have an existing site)
$35/mo Subscription to Cardsetter "Start" plan (reg $49/mo)
Just 10 of these deals available! Claim Yours Below!
Sign Up Today. You'll get 30 days FREE.
We'll contact you to begin your design and setup right away. Your first payment will be in January 2020.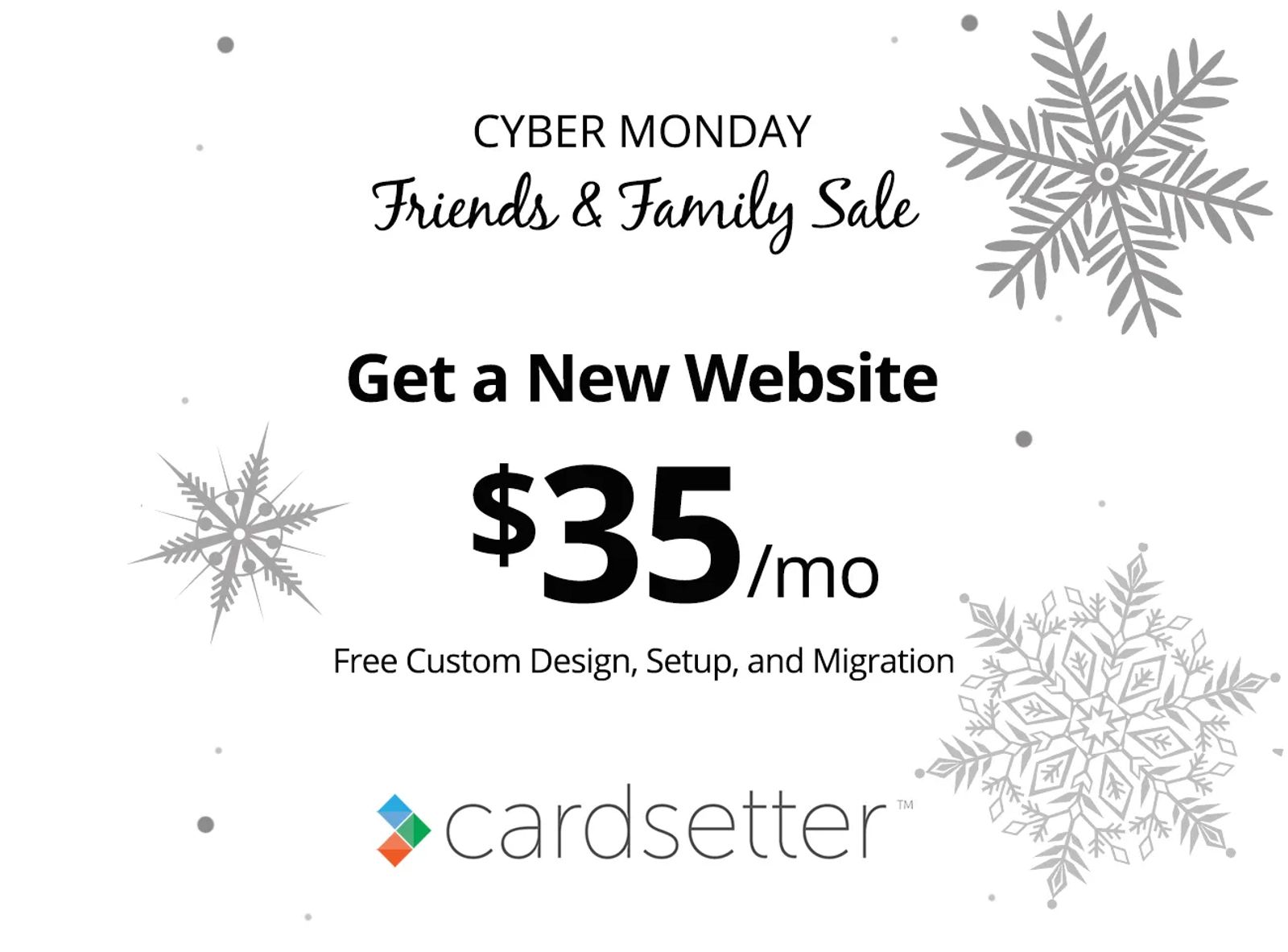 Claim Your Site Below. Just 10 Available!
When they're gone, they're gone!
Use Code: CYBERMON