LIMITED-TIME OFFER
FREE Setup & Design
for your Cardsetter website + migration from your existing site if you need it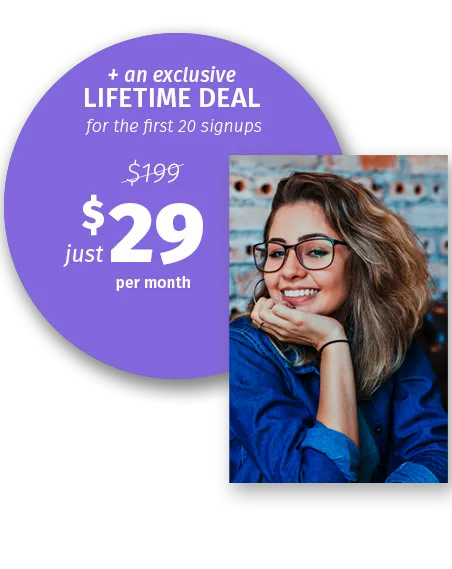 Get Your Cardsetter Website Up and Running in No Time!
no credit card required
Cardsetter is a new and completely different way to create your website and present your content online.
With just a few clicks...
✓ Place any piece of content anywhere on your website.
✓ Group and display related articles, videos, and event listings together.
✓ Use "Feeds" to automagically populate sections of content with the same tag(s), date ranges and other criteria.
✓ Add your sponsors' logos, affiliate links, or third-party ad snippets to monetize.
✓ Implement your ideas quickly; no coding required!
Save Time. Save Money. Make More Money.

⟩ No More Custom Development
You can make changes to your site and add new sections and pages all on your own.
No more waiting on a developer's work queue or paying for expensive hourly fees to implement your ideas.
⟩ You'll Be More Efficient
Spend less time fussing with your website!
Cardsetter's simple approach to content management, and its drag and drop interface, means you can do what you need to do, quickly.
⟩ Your Audience will Stay Longer
When you group related content throughout your website, your audience discovers more of what they like and they stay on your site longer. They're more likely to consume your sponsored content or convert to signups and purchases.
⟩ You'll Enjoy New Ways to Monetize
Add your sponsors' logos to your content, include affiliate links, and integrate your third-party ad server. Get your audience signed up for your membership program, online course, or for your latest offerings.
Think a Website Builder Can't Handle Your Needs? Think Again.
If you've researched other "off the shelf" website builders, you've probably found that they don't really serve the needs of websites with a lot of content to manage. Cardsetter marries the ease of use of a website builder with the power of a robust content management system.
Join These Content Creators in Greater Website Freedom
"Cardsetter gives us the freedom to do more with our content. We can implement our ideas and monetize our website without relying on a developer."
- Jenny Barriger, Simply Family Magazine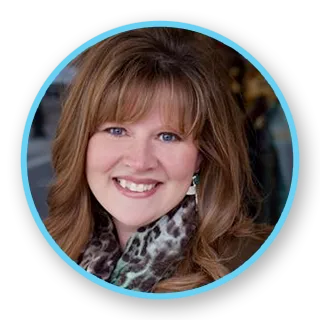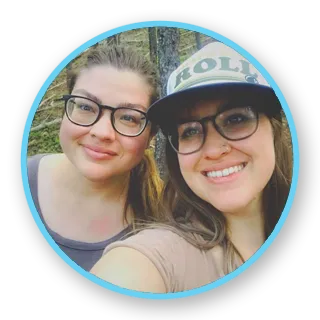 "It's just so easy! We've been able to create dining and recreation guides for our audience and even an "of-the-moment" guide to our town's Chokecherry Festival. We're able to serve up the content we know our audience is looking for."
- Katie & Bekhi Spika, Hidden Montana
What Can You Do with Cardsetter?
On your Cardsetter website, content is like a "stack of cards." With just a few clicks you can place, drag and drop, and arrange cards however you like. Make changes, add new sections and pages, and more, on-the-fly.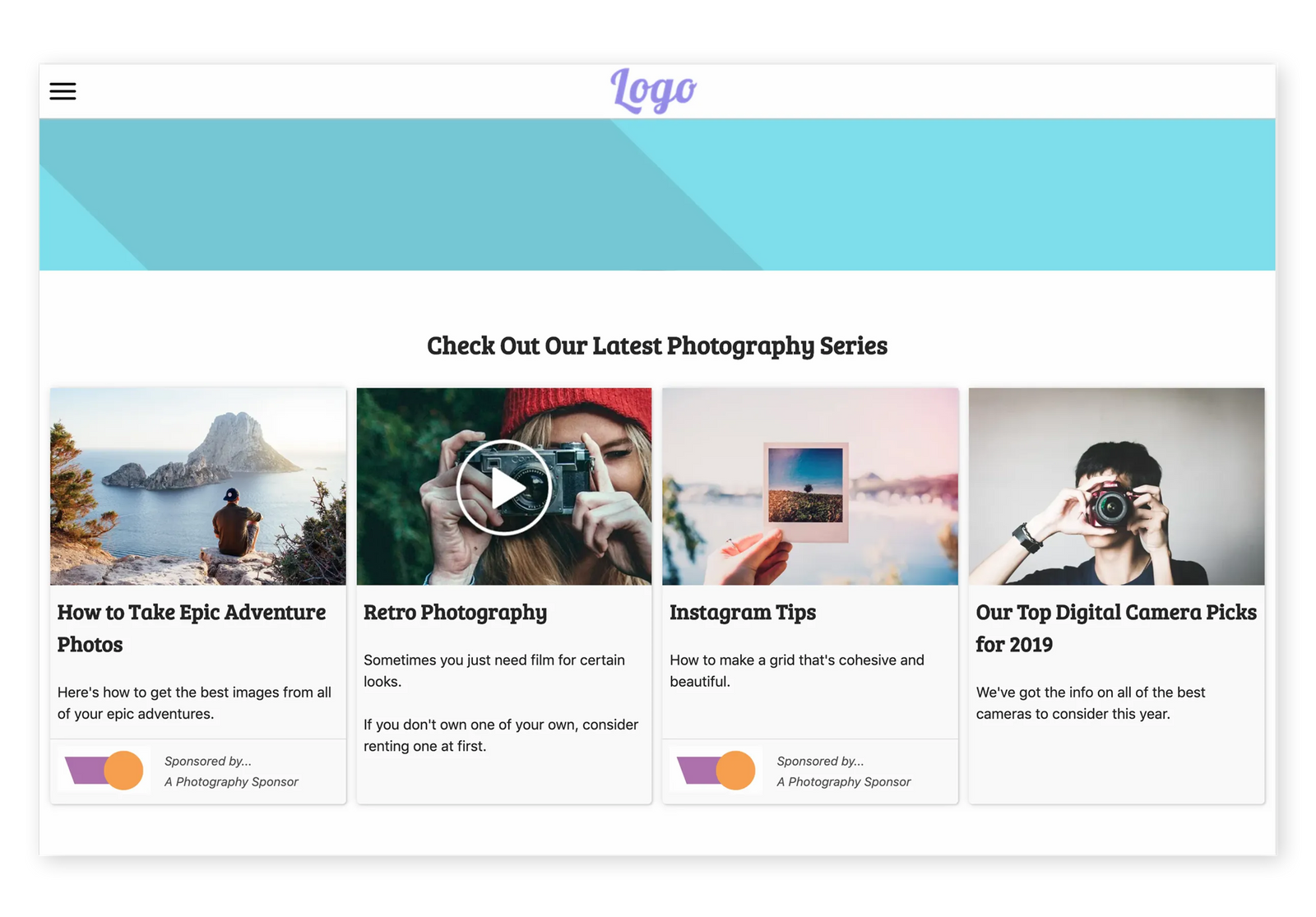 Highlight Content Series
Creating a series around a specific topic?
You can group all of the articles and videos within the series and display the group where it will get noticed.
Place Related Content at the End of Your Posts
Decide which related pages, articles, or videos you want to display at the end of your post to help your audience discover more relevant information.
Place your content Cards by individual selection or use a Feed at the end of the post to automatically populate articles that have the same tag.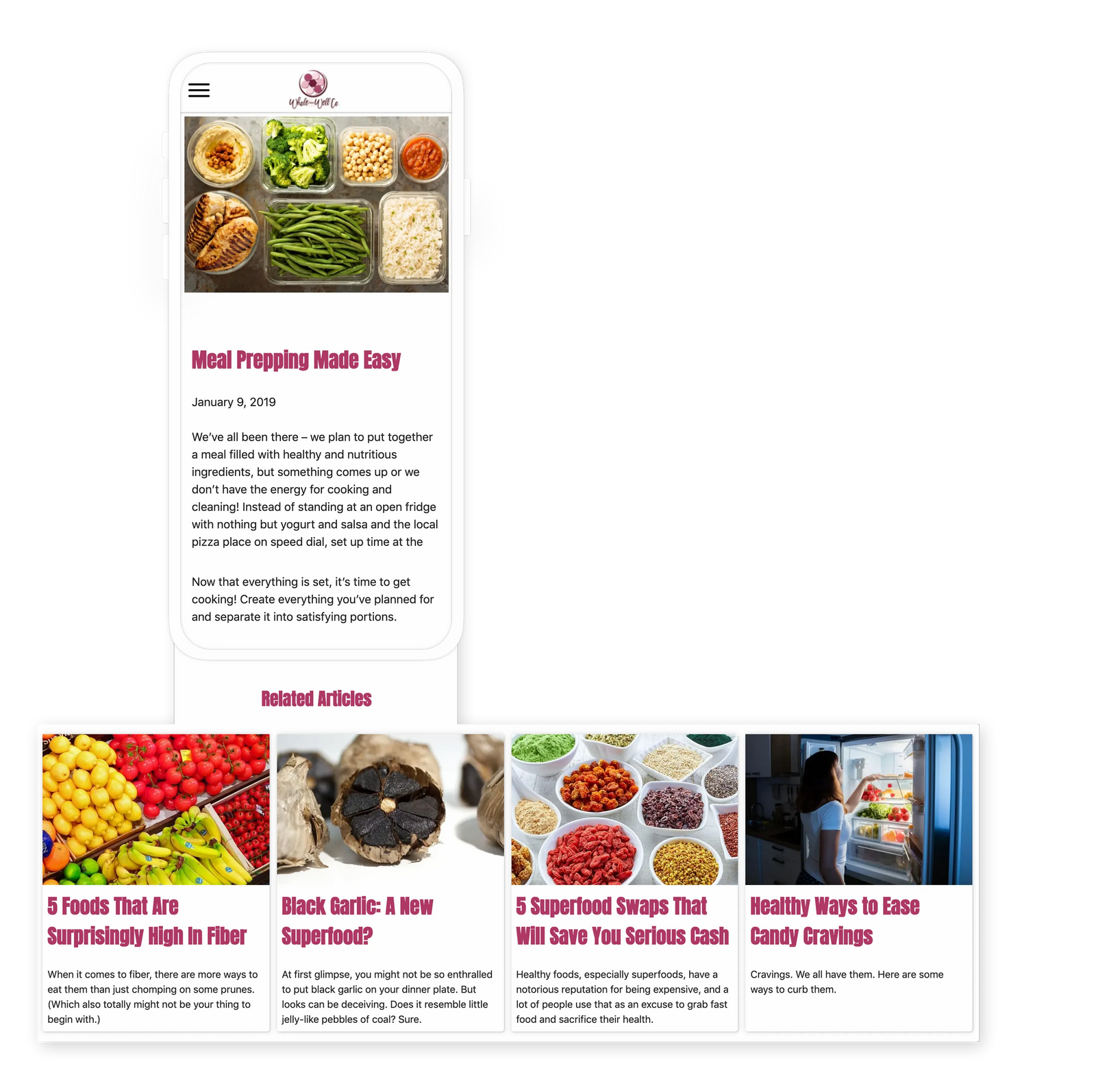 Arrange Entire Landing Pages of Like-Content
Pull together related articles, videos, places, and events all on one page, to create in-depth guides and resources for your audience.
Auto-populate sections on the page using Tags and Feeds.
Place any piece of content anywhere you need to with just a few clicks.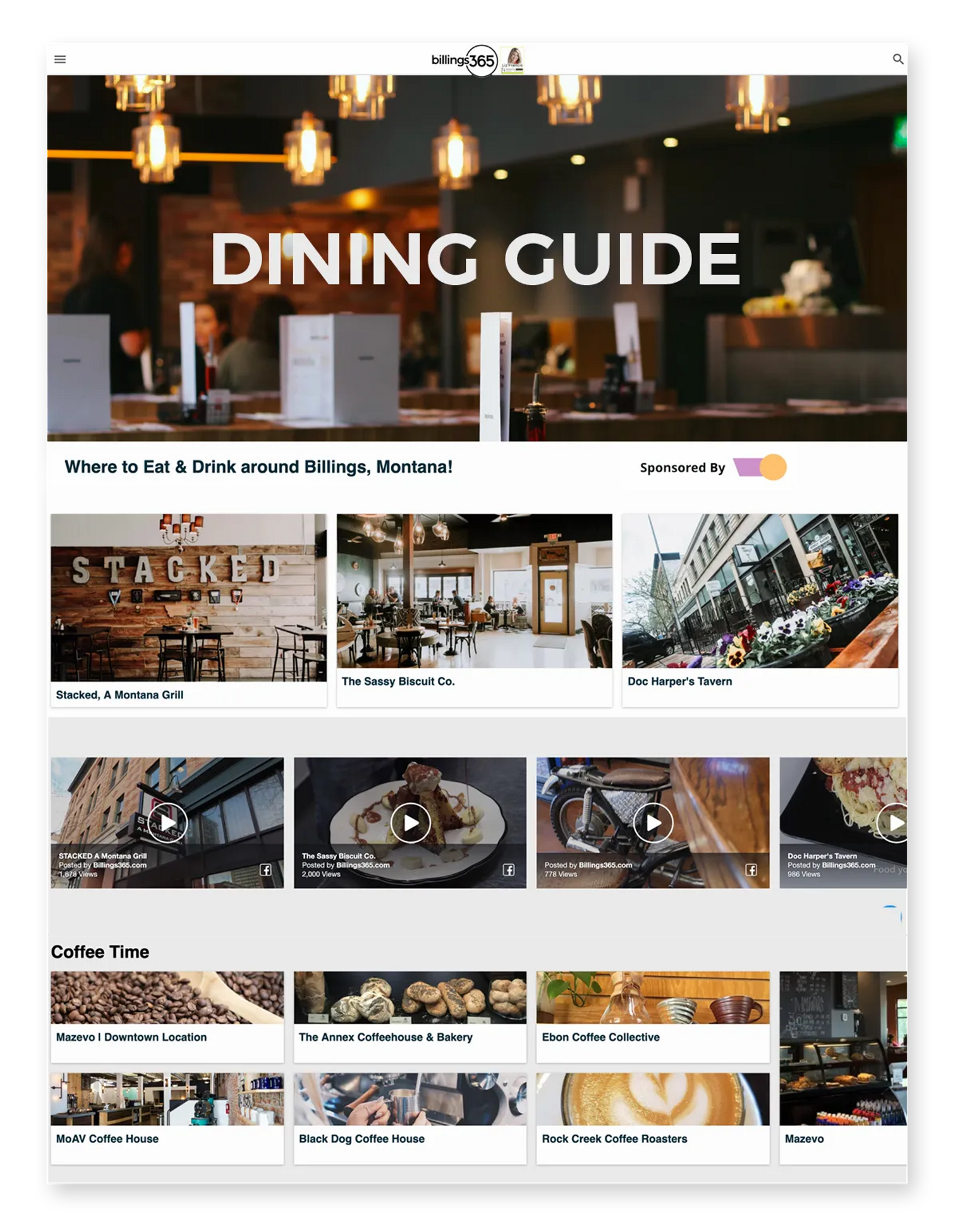 Group ANY Content Type With One Another
Articles and Blogs
Videos
Event Listings
Places
Pages
Images
You can place any piece of content right next to each other, and in any order you determine, regardless of its format.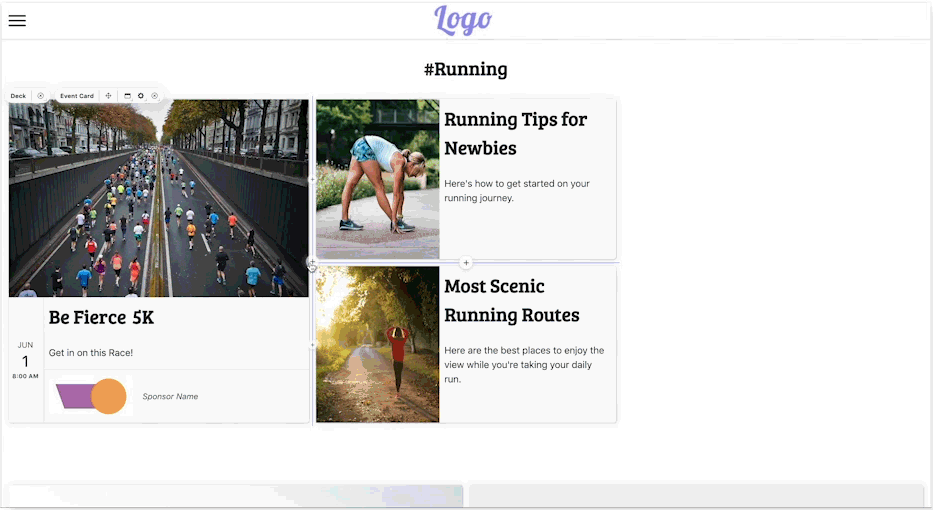 Create New Content by Grouping Existing Content
Make a quick "listicle" by creating a new page and adding a title and short introduction. Then, add cards that link to existing content on your site.
You've got a new piece of quality content in just a few minutes.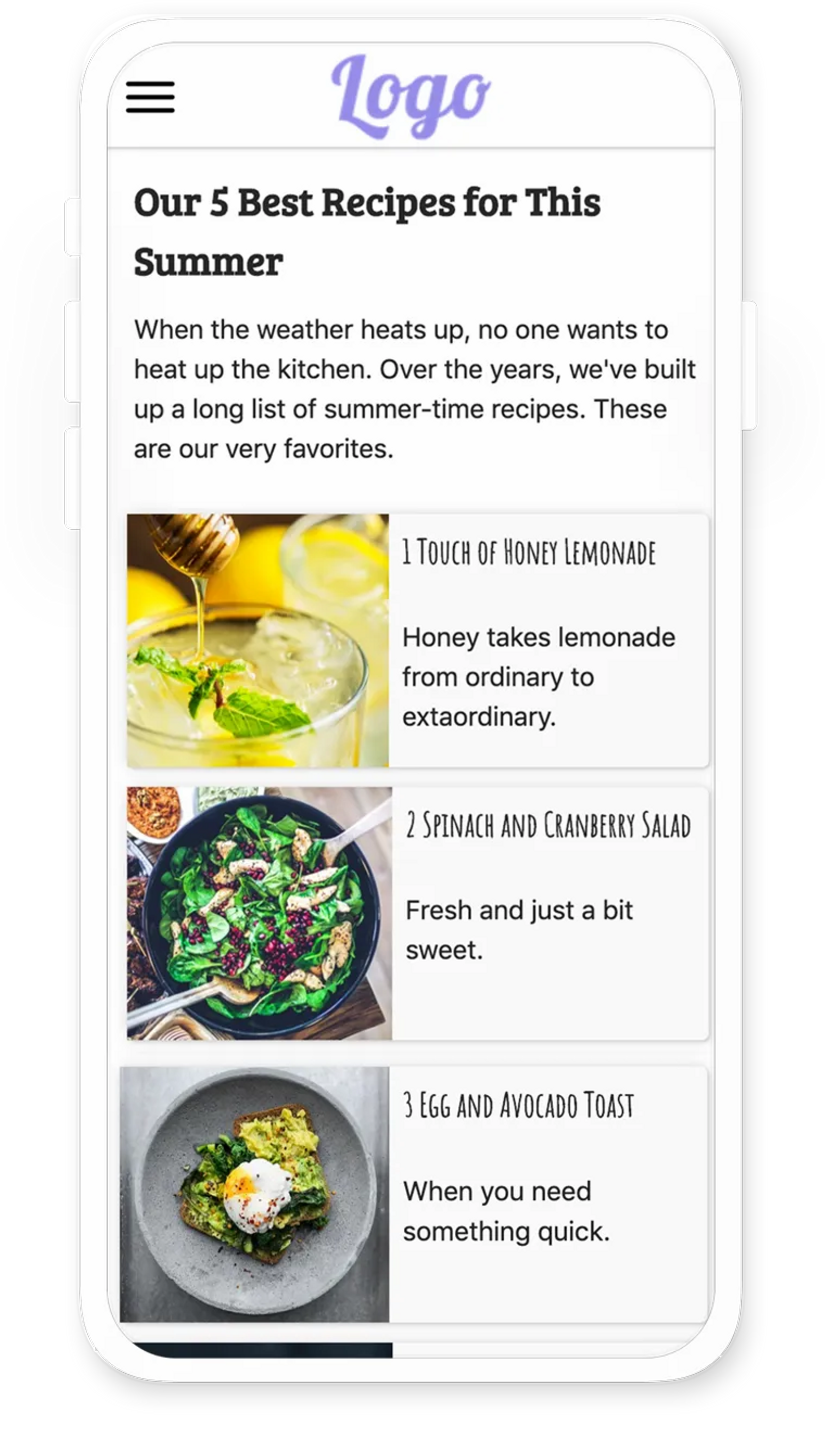 Monetize
Add your sponsor's logos to your content where you know they'll get noticed.
Your Ideas. Your Content...Your Website Will Never Be The Same.
We're Making It Even Easier with Free Setup & Design!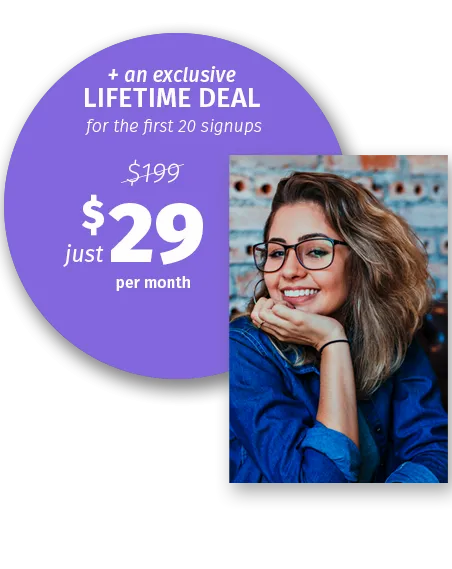 Start Today!
1. Fill out the form to claim this offer
2. We'll schedule a call to learn more about your website needs
3. We'll get your initial setup and design to you within 1 week following the initial call
4. You'll be publishing content for your audience in no time!