Forget the hosting, themes, plugins, and all the time wasted on figuring out "all that stuff."
Just start publishing.
Create your own site on Cardsetter. Enjoy complete control and simplicity.
Cardsetter features flexible content organization.
On your Cardsetter website, your content is represented by Cards. Place, drag and drop, and arrange these cards, however you like.
It's this modular approach to content organization that enables you to do so much more than any other website builder or CMS allows.
Cardsetter is a new and completely different way to create your website and present your content online.
From simple blogs to full-featured publisher websites, Cardsetter is built for content.
Group your articles and more.
Have multiple articles on the same topic?
Group and display them together as a comprehensive guide. Pull together blog posts, videos, images, and more — all in one section on your homepage, on an entirely new page, or anywhere else you'd like.
Add value for your audience and foster deeper engagement. Your readers will stick around longer and come back to your site more often.
When your readers are engaged, they are more likely to see your sponsored articles, ads, and affiliate links and convert to signups and purchases.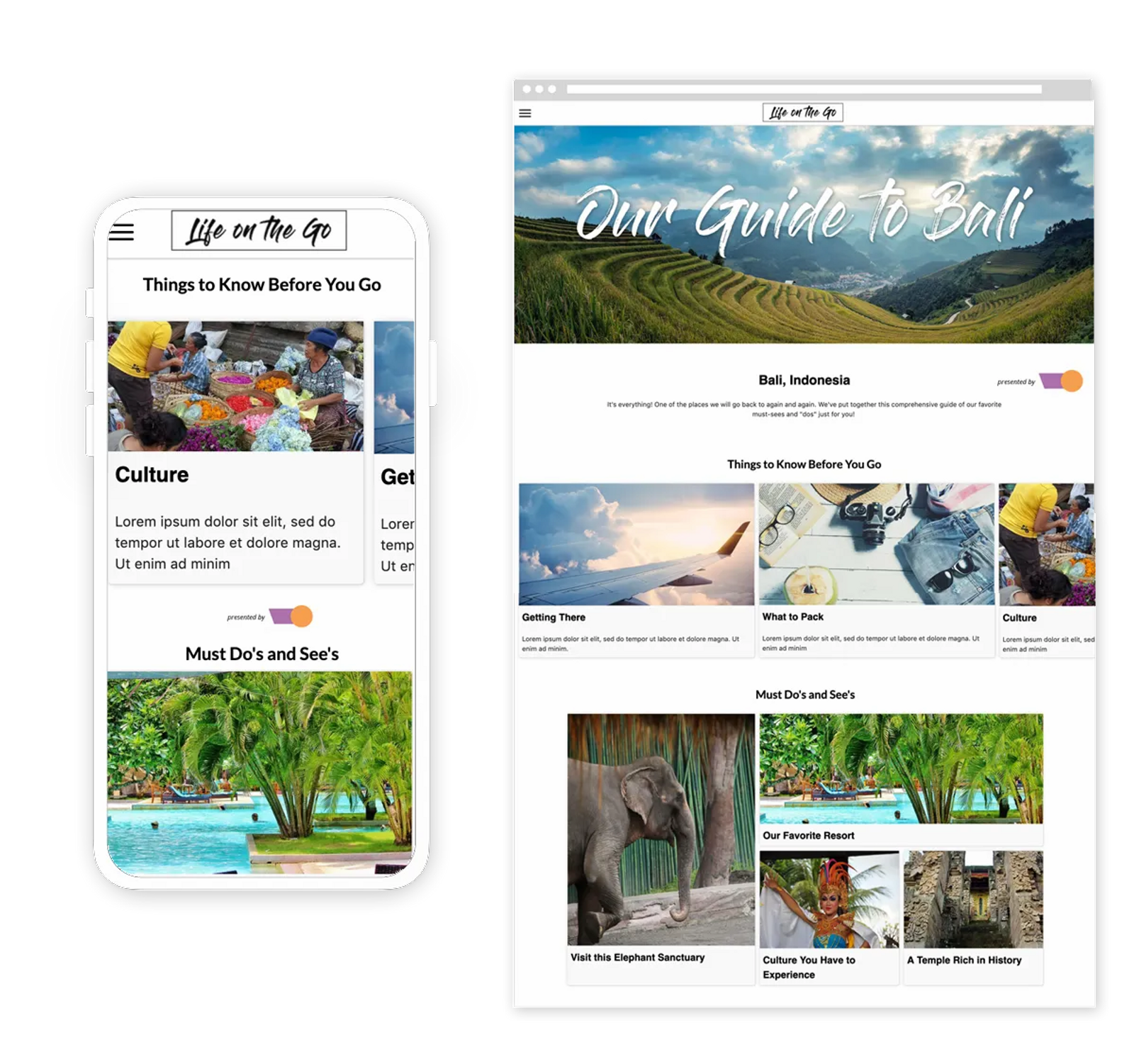 Give your posts a longer life.
With just a few clicks, you can place any piece of content, anywhere on your site. Even your old posts can have new life!
Have an article that was popular last summer (like your "5 Best Summer Road Trips")? Bring that article back to your homepage this summer, in just three clicks!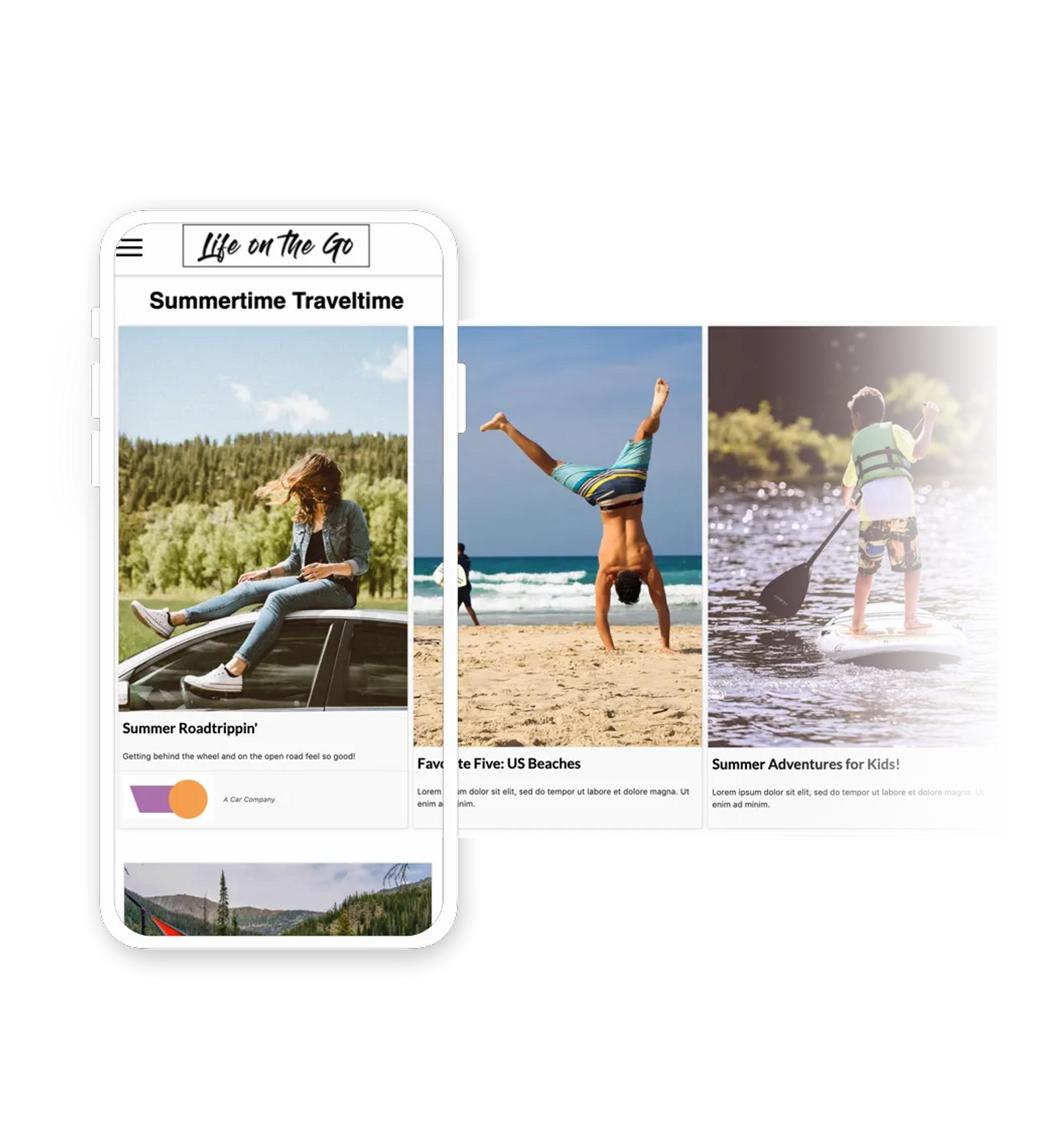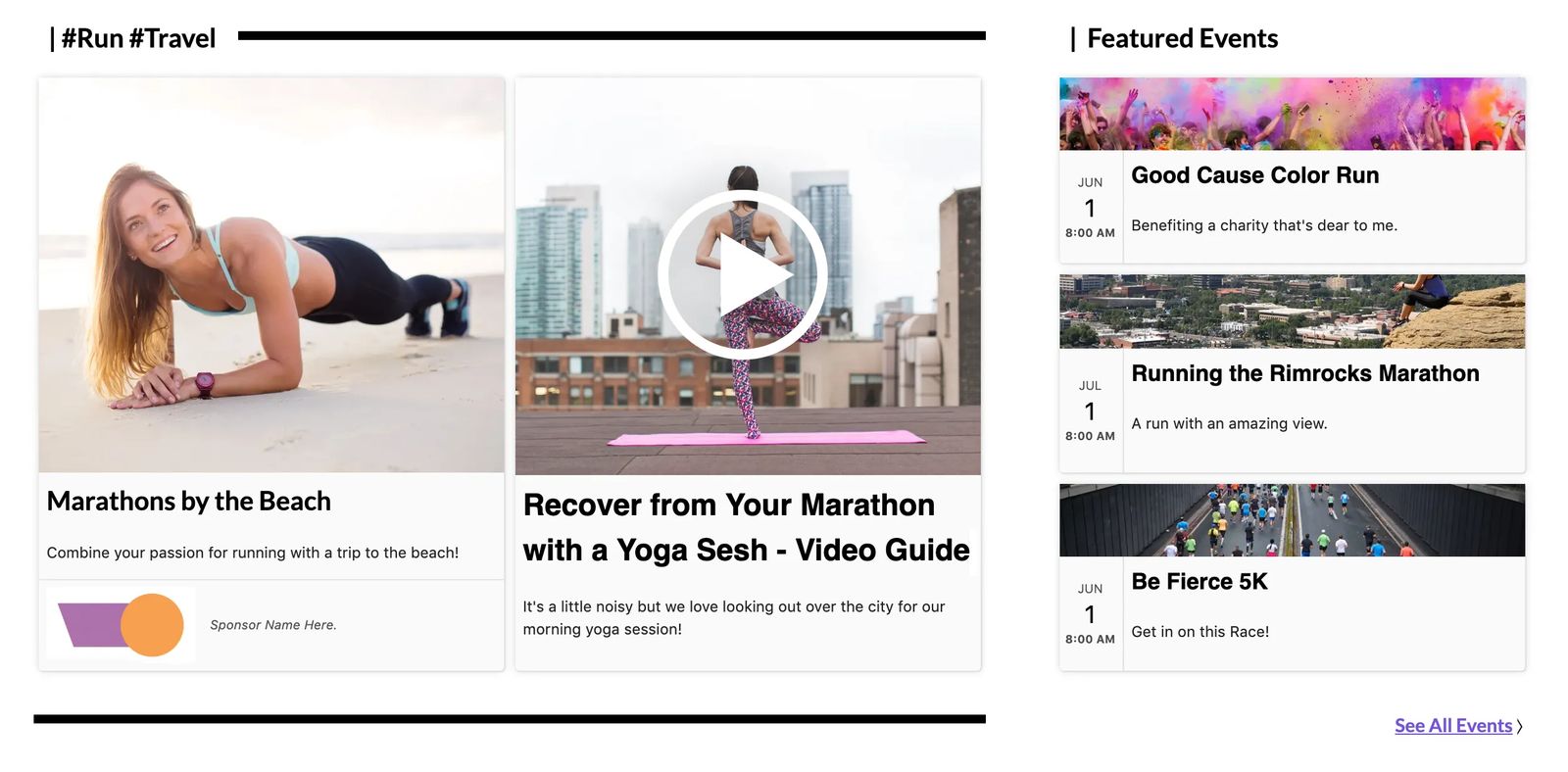 Organize your videos, images, event listings, places, and more.
Any type of content can be grouped. If you have two blog posts, a video, and an event listing that "go together," you can display them together.
Monetize with brand campaigns that WOW!
Go beyond the sponsored blog article + social media posts. Grow your audience and revenue with greater flexibility and new possibilities.
Differentiate yourself by pitching comprehensive content campaigns that engage your audience and get your brand partners noticed. Do so with ease! With Cardsetter you can create these new pages and sections of content with just a few clicks!

Your Ultimate Guide to Austin
Thank you to our sponsor, Texas Travel Bureau
You're in control.
Create custom layouts and designs "on-the-fly." Re-use your favorites or make new ones anytime.
Your Cardsetter website evolves with the needs of your content.
________________________________
You're no longer restricted by a theme.
You don't need a developer or coding knowledge to do what you want.
You'll always have personalized support when you need it from the Cardsetter team.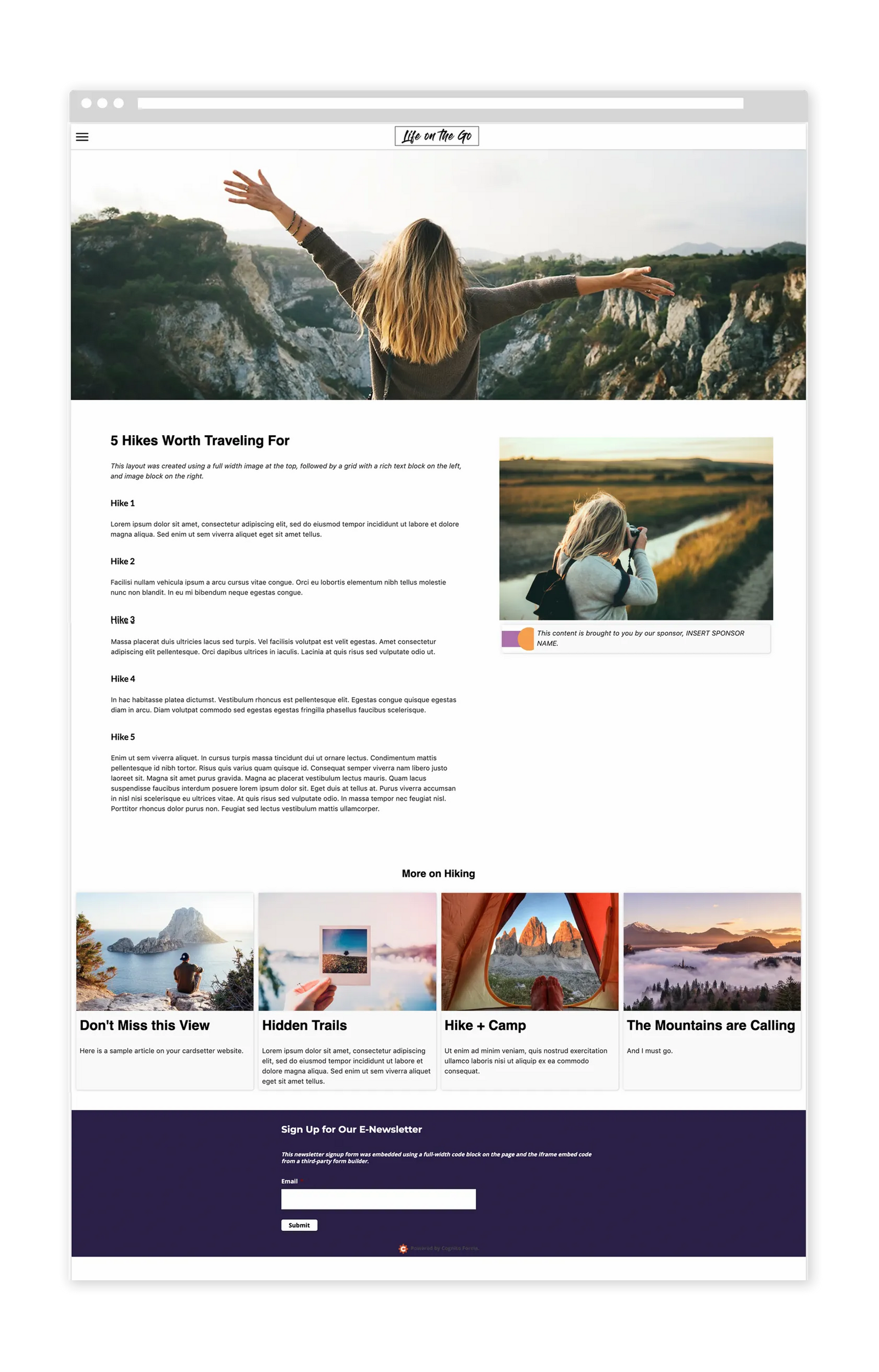 Your mobile audience will scroll and discover more.
Cardsetter offers a familiar "feed-like" mobile experience with intuitive vertical and horizontal scrolling.
Arrange your content as you want it discovered by your visitors.
Over 60% of website traffic now occurs on mobile devices. Putting your mobile experience first, has never been more important.
Spend your time on what matters most.
Cardsetter is simple to use so you can spend less time fussing with your website and more time on the things that matter most - creating content for your audience and generating revenue.
✔ Cards - click to add a card anywhere on your site. Link it to content on your website or link cards to external resources, like affiliate links.
✔ Front-end editing - what you see in edit mode is the same when it's live.
✔ Simple drag and drop interface - move content around right on the page, resize blocks and cards to adjust your layout.
✔ Feeds and tags - automagically populate sections or entire pages with related content.
✔ Adjustments for mobile and tablet - make adjustments to your site for each screen view.
✔ Ad Server Integration - running banner ads? No problem. Cardsetter can integrate with your ad platform.
Cardsetter includes everything you need to start publishing your content.
✔ Hosting
✔ Launch on Your Domain
✔ Front-End Visual Editor
✔ Modular Content Management System
✔ Sponsored Content Features
✔ Ad Server Integration
✔ Free migration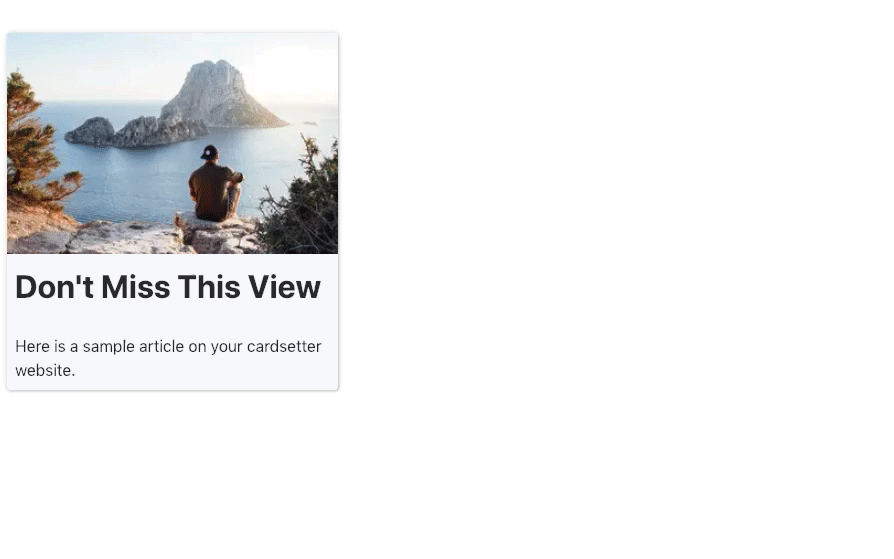 "Cardsetter gives us the freedom to do more with our content. We can implement our ideas and monetize our website without relying on a developer."
- Jenny Barriger, Simply Family Magazine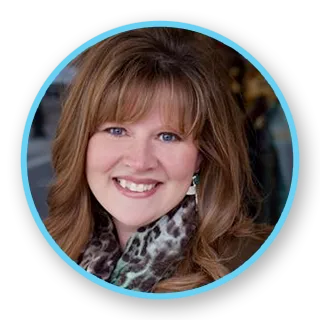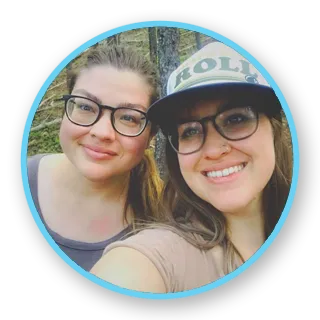 "It's just so easy! We've been able to create dining and recreation guides for our audience and even an "of-the-moment" guide to our town's Chokecherry Festival. We're able to serve up the content we know our audience is looking for."
- Katie & Bekhi Spika, Hidden Montana