Adding Forms to Your Cardsetter Website
You can add forms from your favorite form builder to any page on your Cardsetter website.
To embed a form within a grid or deck:
Once you have a grid or deck in place on your page,
1. Click to add the first item OR if you are adding a form to an existing grid or deck, click on a "+" within the grid or deck and select "code"
2. Click on "Click to edit the code"
3. Copy the iframe code provided by your form builder software and paste it into the code editor.
4. Click "save."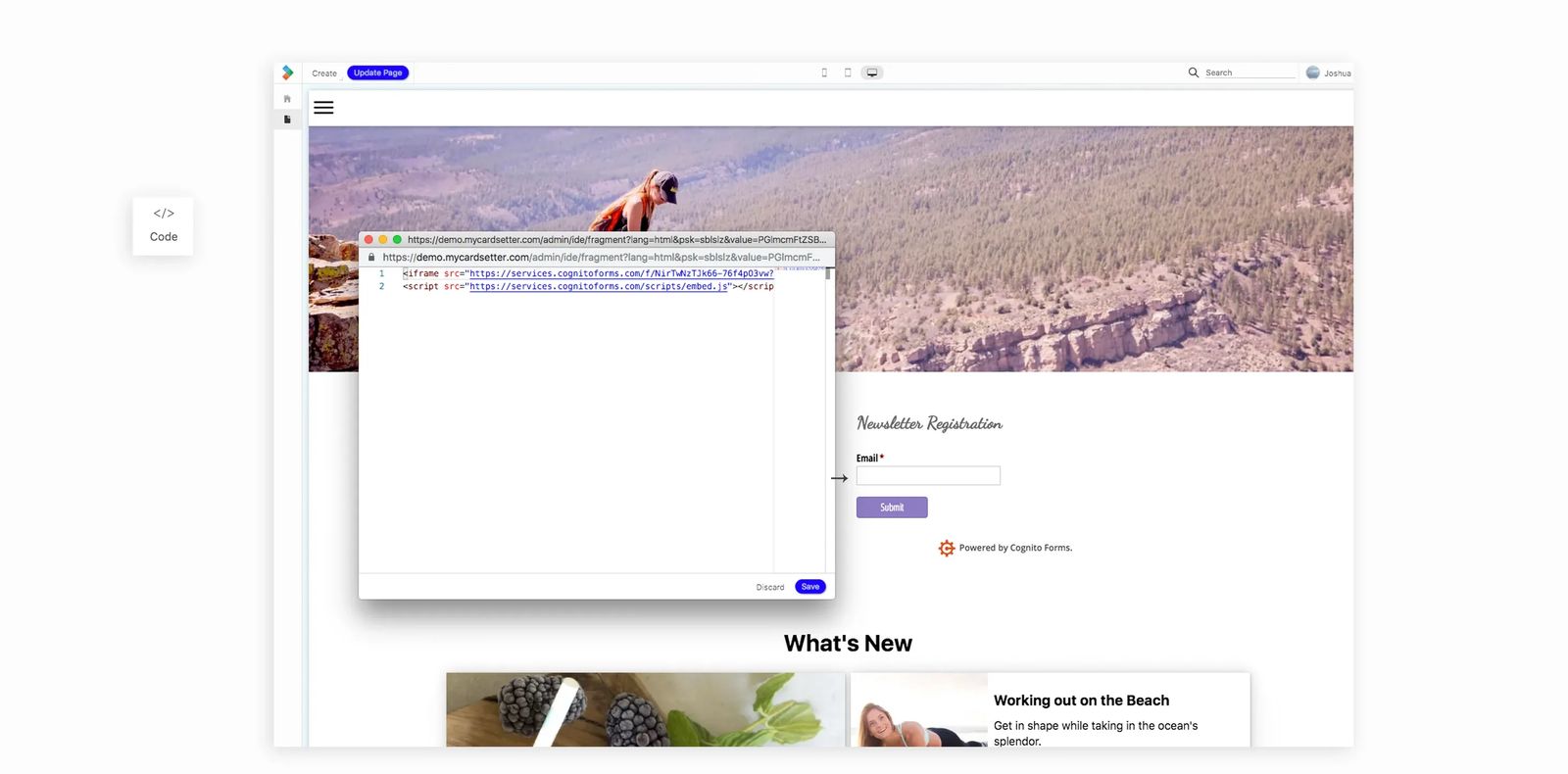 Form Builder Options
At this time, Cardsetter does not have its' own form builder. There are many feature-rich form builders that you may consider. Here are a few that we like:
TypeForm
Monthly Pricing: Free / Pro: $30 / Pro +: $59
We love TypeForm's interactive and visually appealing approach to forms.


Cognito Forms
Monthly Pricing: Free / Pro: $10 / Team: $24 / Enterprise: $99
Cognito forms offer a robust set of features with an easy to use interface for creating and customizing your forms.


JotForm
Monthly Pricing: Free / Bronze: $19 / Silver: $39 / Gold: $99
JotForms offers many features and integrations to create powerful forms.
Google Forms
Monthly Pricing: FREE!
For the basics, Google Forms is an always free option that is quick and easy to implement.
E-newsletter Forms, Forms from Your CRM, etc.
If it has a iframe, you can embed any form on your Cardsetter website!