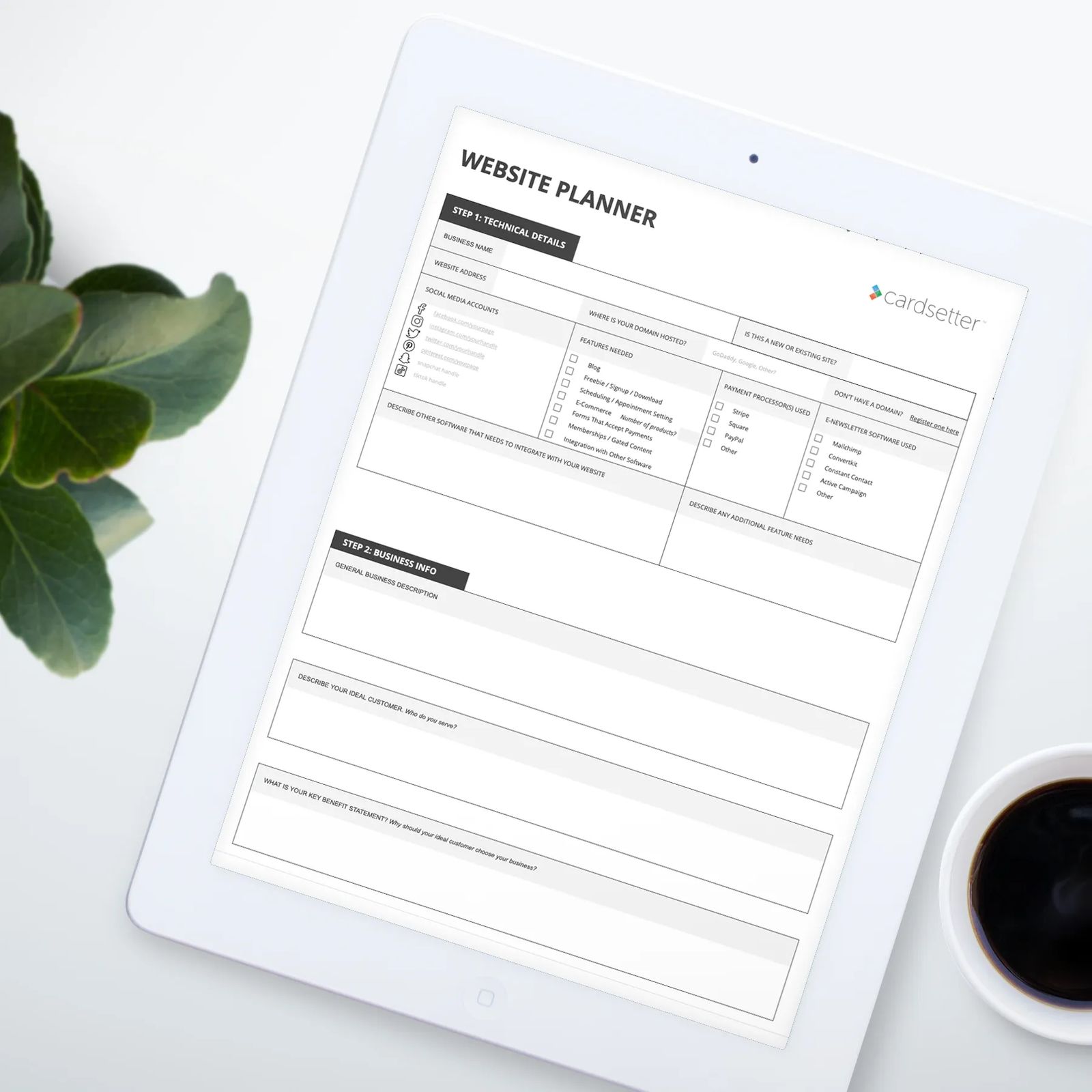 You'll receive both the digital and printable formats.
Free Download
Website Planner
Take the first step to website success!
Ready for a new website? Whether you're building it yourself or working with a pro, getting organized is the key to your website's success!
Where should we send your planner?
What's Included?
A workbook to help you simplify your website project.
Planning is an important first step.
Before you begin your next website, get organized to ensure a smooth and fast launch.
Define your audience.
Set your website's goals.
Determine key functionality and features.
Plan your website content.
Get your accounts and logins in order.
Get the Free Website Planner