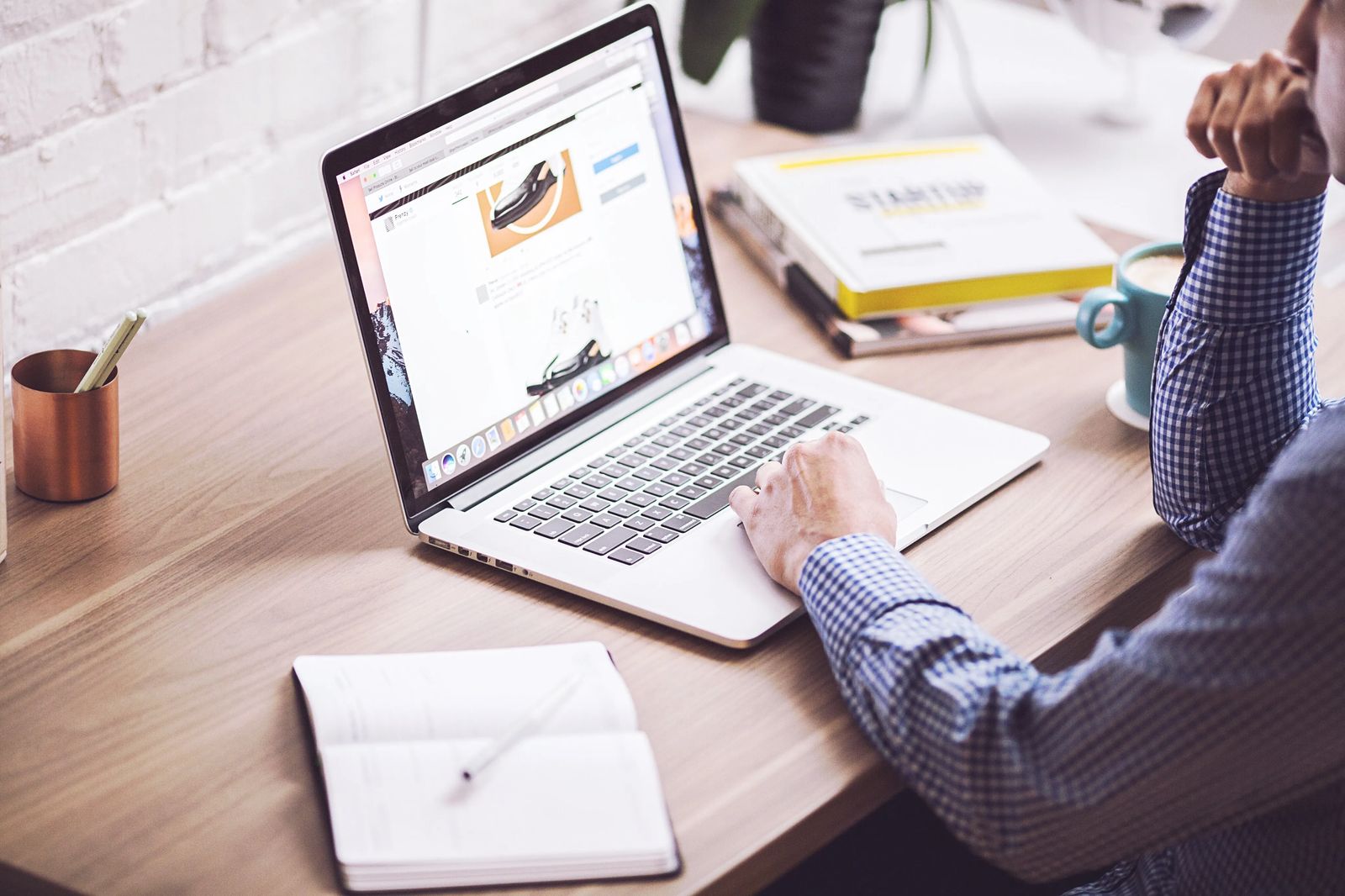 Cardsetter, a New Kind of Website Builder
You're looking to build a new website and probably weighing your options. There's now a plethora of solutions out there and they've all got a purpose...and a customer suited for them.
Let's explore...
Option #1: Hosted DIY Website Builders
Wix
Squarespace
All those "others"
Website builders are great for creating simple websites and in fact, can be a great solution for what we call "brochure" websites - a site where you're listing basic information about your business - hours, location, services, about, etc. You can include a portfolio of your work, perhaps a restaurant menu and more...pretty easily.
However, if you're building an online business, one that relies heavily on your content and optimizing its performance, then you'll likely find these solutions limiting and time somewhat time consuming as you try to push them beyond what they were intended for.
Most website builders simply don't allow for flexible ways to organize, display and present dynamic content; you have to manually place most of your content.
Option #2: Hosted Blogging/Publishing Platforms
Yes! There are platforms out there for content creators. Blogging and publishing platforms are easy to use and usually offer some level of appearance customization.
If you're looking to get your ideas and content out to the world quickly and easily, these platforms will let you do just that.
If, however, you are monetizing your business with your content, then you'll likely find these solutions to be limiting. Often, your content is simply organized and displayed chronologically. It's not simple to display your content next to other contextually relevant content on your website without some technical creativity.
If you're creating sponsored content or native ads to monetize your site, for example, you want more flexibility in displaying those posts with higher priority...you need more than the "sticky" option.
Option #2.1: Wordpress
We need a second to just talk about Wordpress. Yes, it is extremely powerful. Whether you go the do-it-yourself route on Wordpress.com or choose to host your own Wordpress.org site, you can accomplish a lot with this CMS.
It's not the easiest option, however. Often those who are looking for more customization choose a Wordpress solution but there's definitely a learning curve.
Unless you, yourself, are a developer, or a person who enjoys spending hours upon hours googling "how to's" and testing those how to's to see if you can make them work, you will often end up hiring some development help regardless when you choose this route.
That's not a bad thing, but you should be aware before you start on that journey.
On top of that, you'll likely end up adding a whole host of plugins to accomplish your goals; some are good, some just aren't. Plugins can begin draining your site's performance, cause security issues, and become an updating nightmare. Know before you go!
Option #3: Custom Development
Hiring a developer can be a great option to get everything you want in your website...as long as you find the right developer and your budget allows for all of the bells and whistles you desire!
We spent several years developing websites for clients. Our CMS of choice was typically Wordpress unless the project called for a CMS that was a better fit for the requirements.
Depending on the requirements of your website, and the goals you need to accomplish, professional development may be your best option.
If you go this route, it's critical to budget for ongoing development, not just the initial build. You'll no doubt want to make changes to your website on an ongoing basis. As your business evolves so do the needs of your website. You want to be sure you can adjust as you need to, when you need to. You'll also want to be sure you find a developer (or development firm) that can be responsive to your needs.
Alright, alright...so the whole purpose of us writing this article was so we could explain what Cardsetter is and how it is different from the above.
It might be a great fit for you, or you might decide one of the above options is a better fit. Your call! The more you know, the better decision you can make for your website and your business.
What is Cardsetter?
Cardsetter is the website builder that enables its admins to create and evolve. It offers the ease of use of a website builder, with power and flexibility of a robust content management system. It's built to handle a large quantity of content, serve it up fast, and give admins ultimate flexibility on when, where, and how they want that content to display to their audience.
We created Cardsetter with content creators and small to medium sized publishers in mind. We seek to address very real challenges for this group - the rise in mobile audiences and their shorter session times, engagement, and clicks (on ads); the ever changing technology landscape; the frienemy relationship with social platforms.
We understand these issues because we've dealt with them first-hand in a small hyper-local media site for our hometown of Billings, Montana - Billings365.com, owned by one of our co-founders.
Cardsetter purposefully prioritizes the mobile experience as most website traffic today comes from mobile devices. And yes, it looks great on desktop and tablet too.
Cardsetter exists to:
Make always up to date web technology accessible and affordable to content creators and publishers.
Give content creators better options for monetization across devices.
Allow ultimate flexibility and agility for publishers to make updates and changes to their website.
Improve the mobile experience for audiences and thereby increase audience engagement and ad performance for the publisher.
Allow content creators to spend more time focusing on their content and their audience and spend less time fussing with their website.
If you'd like to learn more, we suggest you check out our features!