How to downgrade your Shopify account Shopify Lite
Follow the steps below to downgrade your Shopify plan to Shopify Lite. Cardsetter's integration with Shopify uses Shopify's "Buy Button" sales channel, which only requires Shopify's Lite plan.
Step 1: Navigate to your store's settings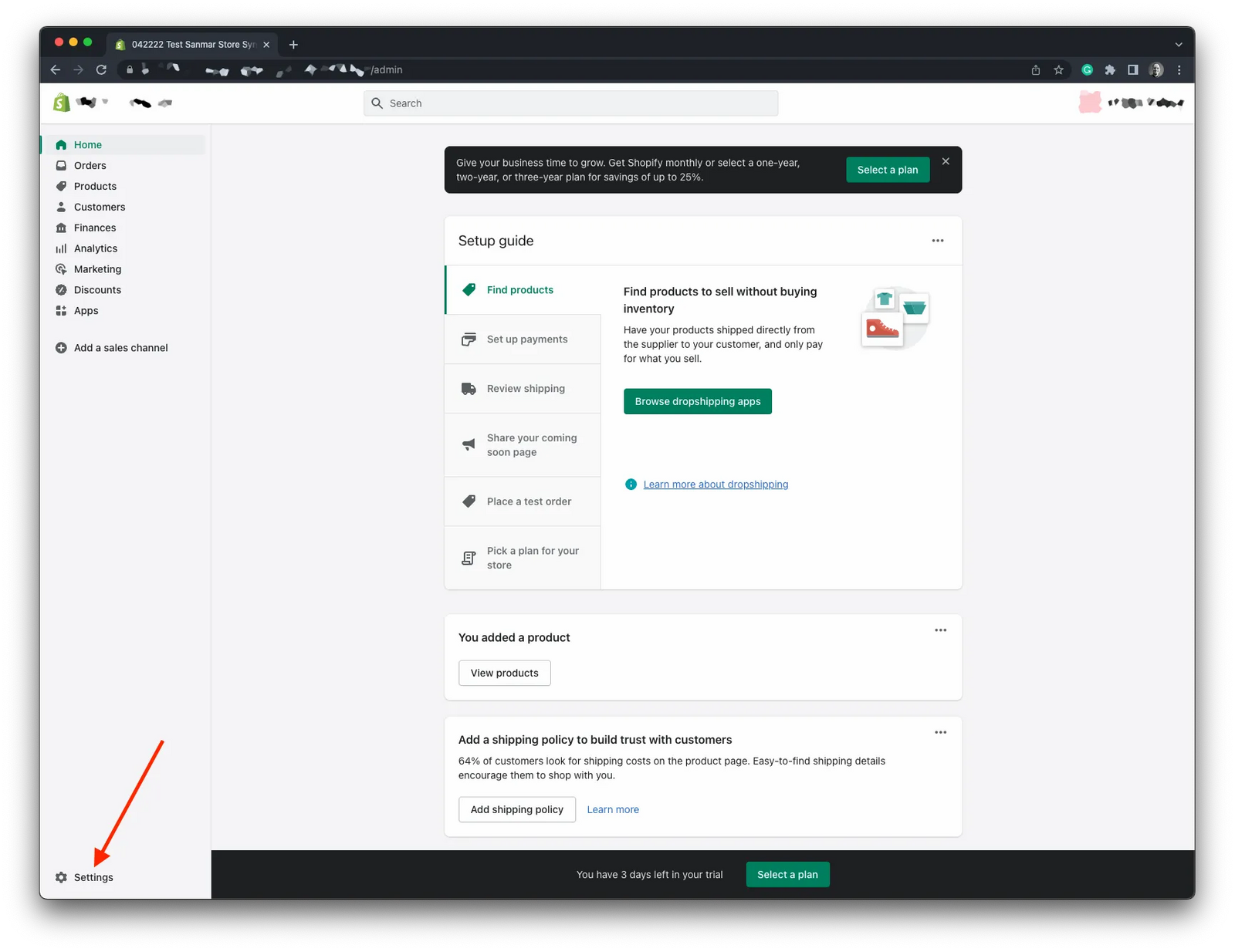 Step 2: Select "Plan" from the settings menu, then click the "Choose Plan" button.
Your options may look different if your store is no longer in "trial" mode.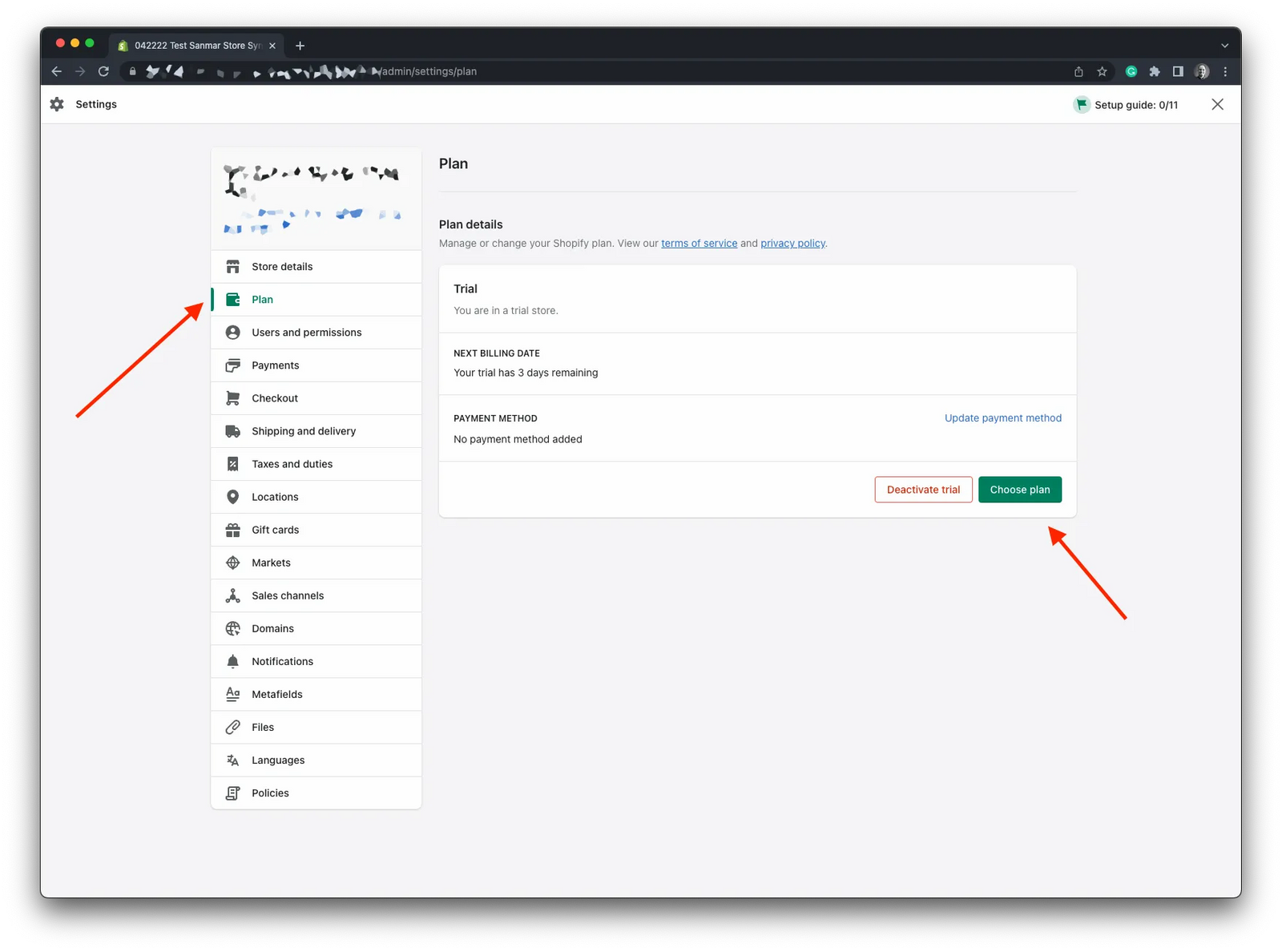 Step 3: Remove your online store.
Before Shopify will allow you to downgrade to Shopify Lite, you must first remove your "online store."
Step 4: Select the online store to remove.
You likely only have a single online store to remove.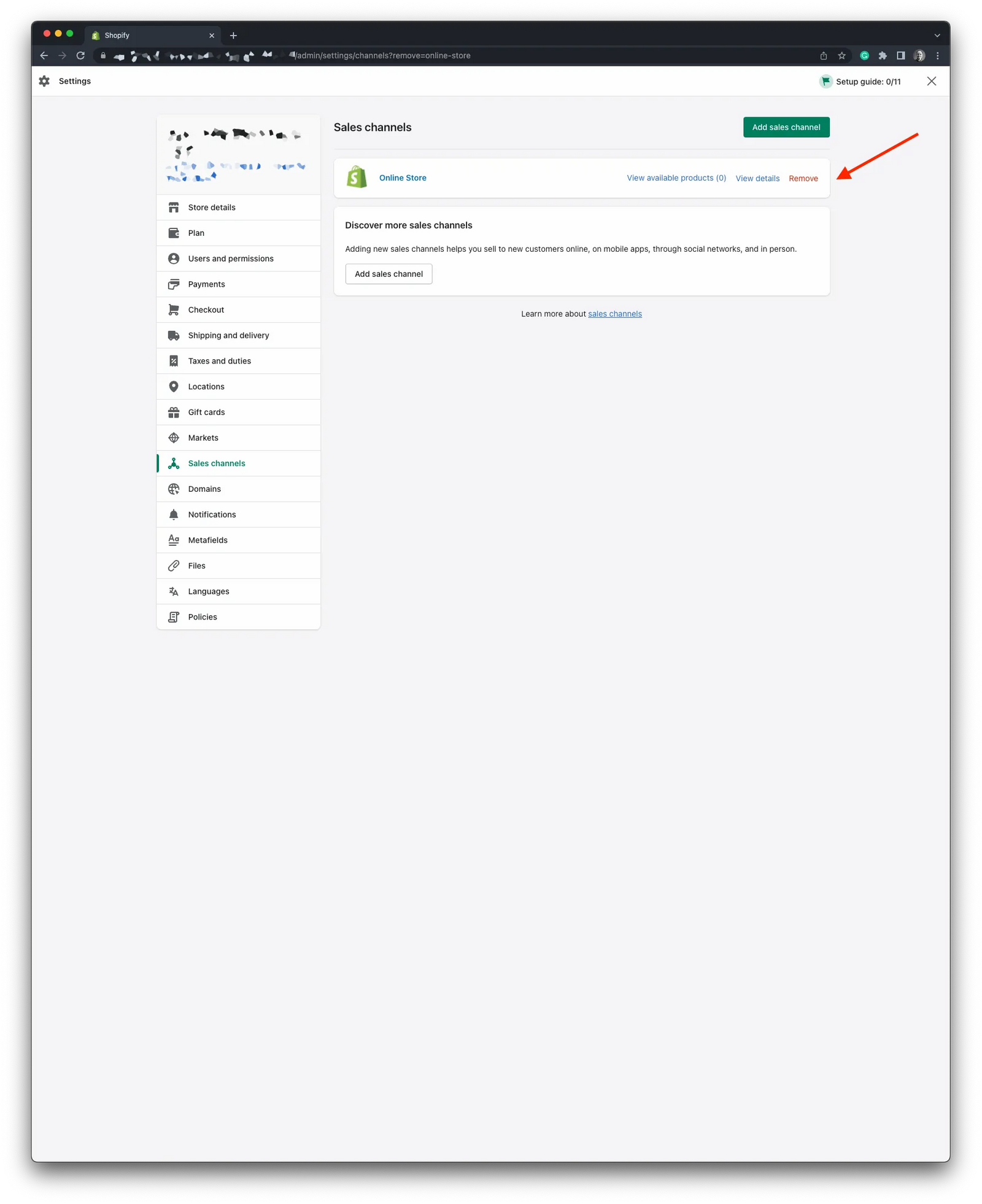 Step 6: Confirm the removal.
Don't worry. You can still "sell online" using the Cardsetter + Shopify integration, which uses Shopify's "Buy Button" sales channel.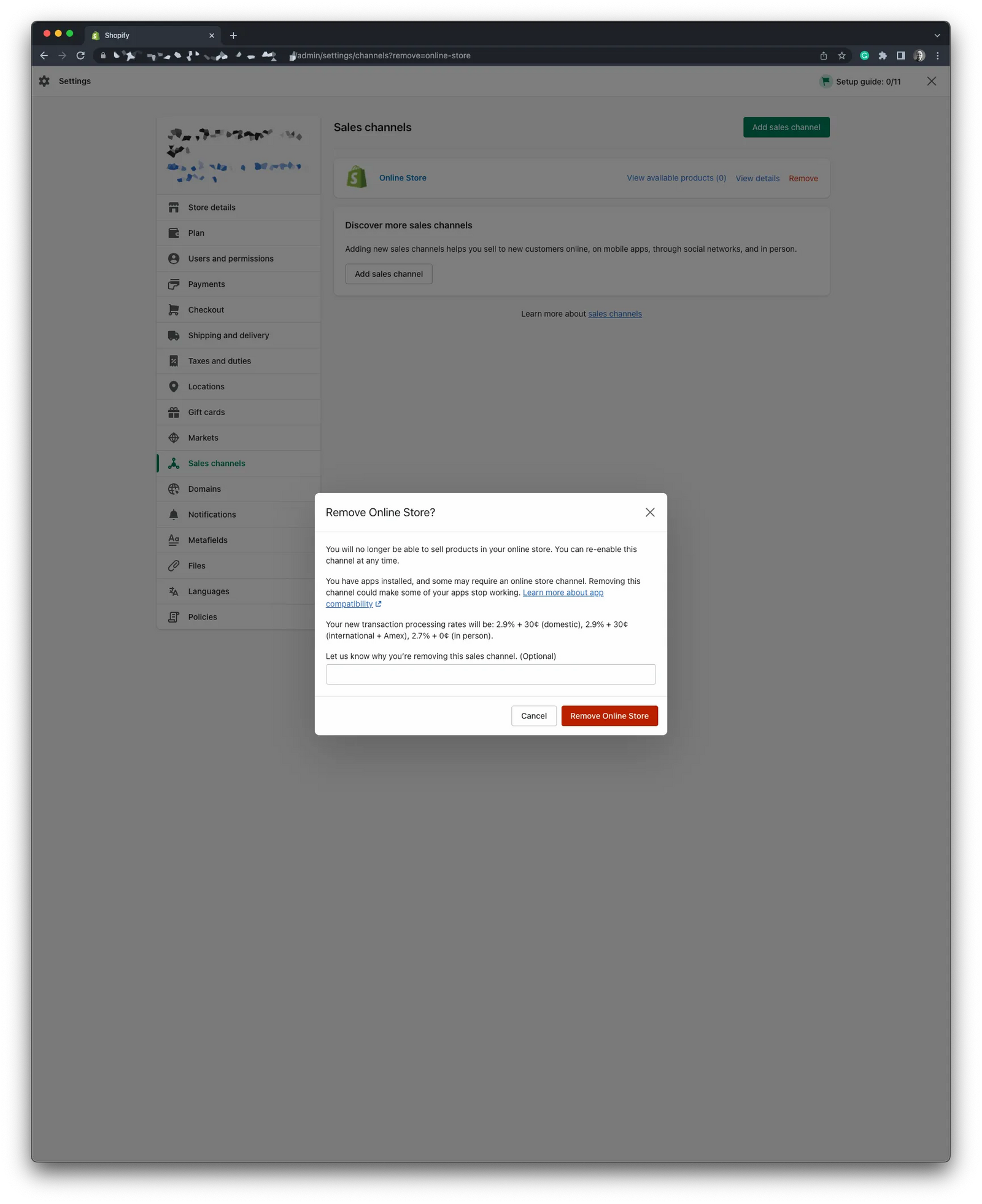 Step 7: Refresh the page, then navigate back to "Choose a Plan."
It's important to refresh the page before navigating back to the Plan screen. As of today, Shopify's web interface has a bug that prevents the Lite plan from being displayed until you refresh the page.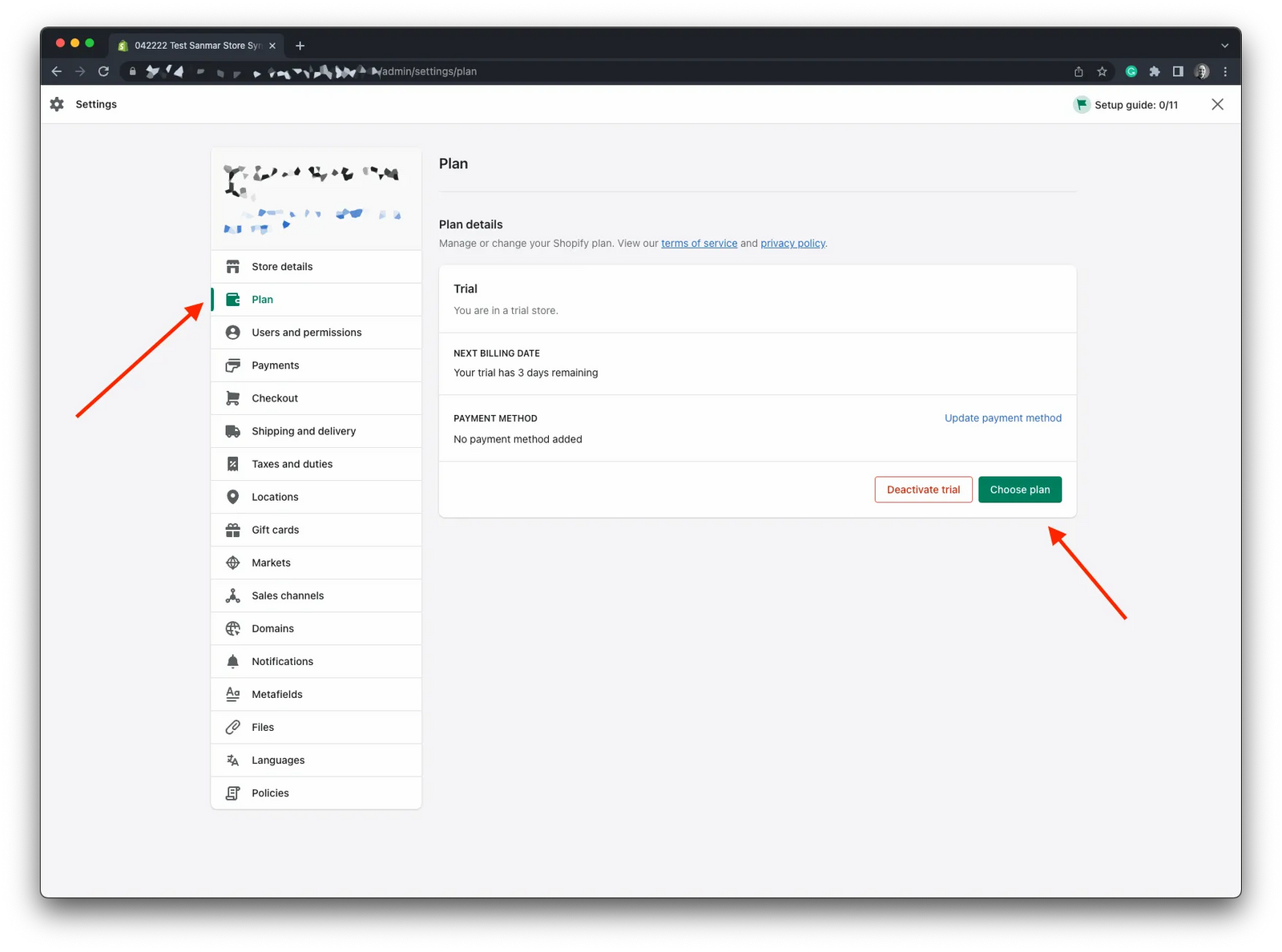 Step 8: Select Shopify Lite (finally)