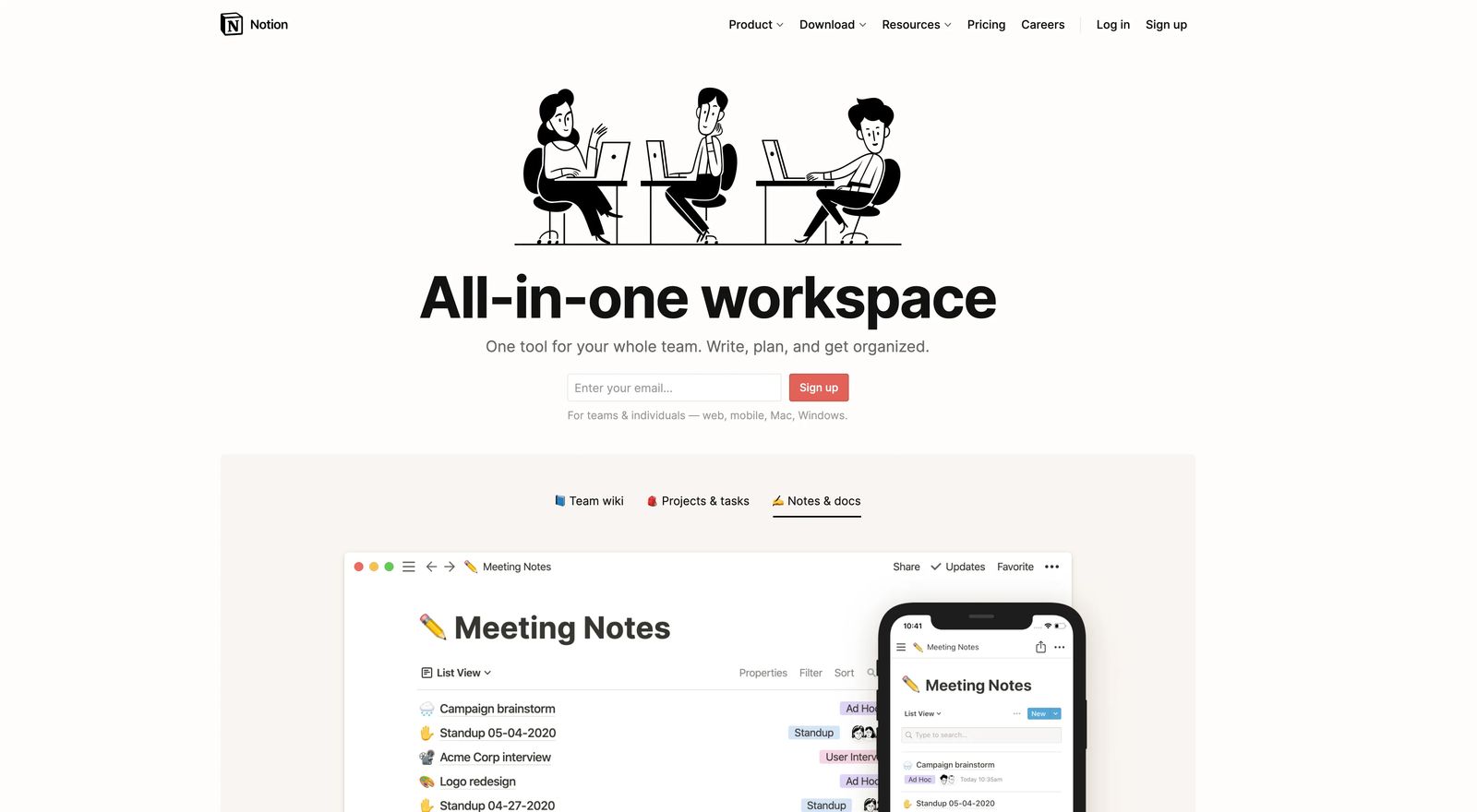 Notion is an all-in-one workspace where you can organize projects, content, and knowledge.
Creators can use Notion to manage their workflow.
And, many creators are also using Notion as a platform to host their content. Courses, info products, and more resources can be hosted on Notion.
Many creators sell access to content on Notion using other payment tools like Gumroad, Cognito Forms, etc.