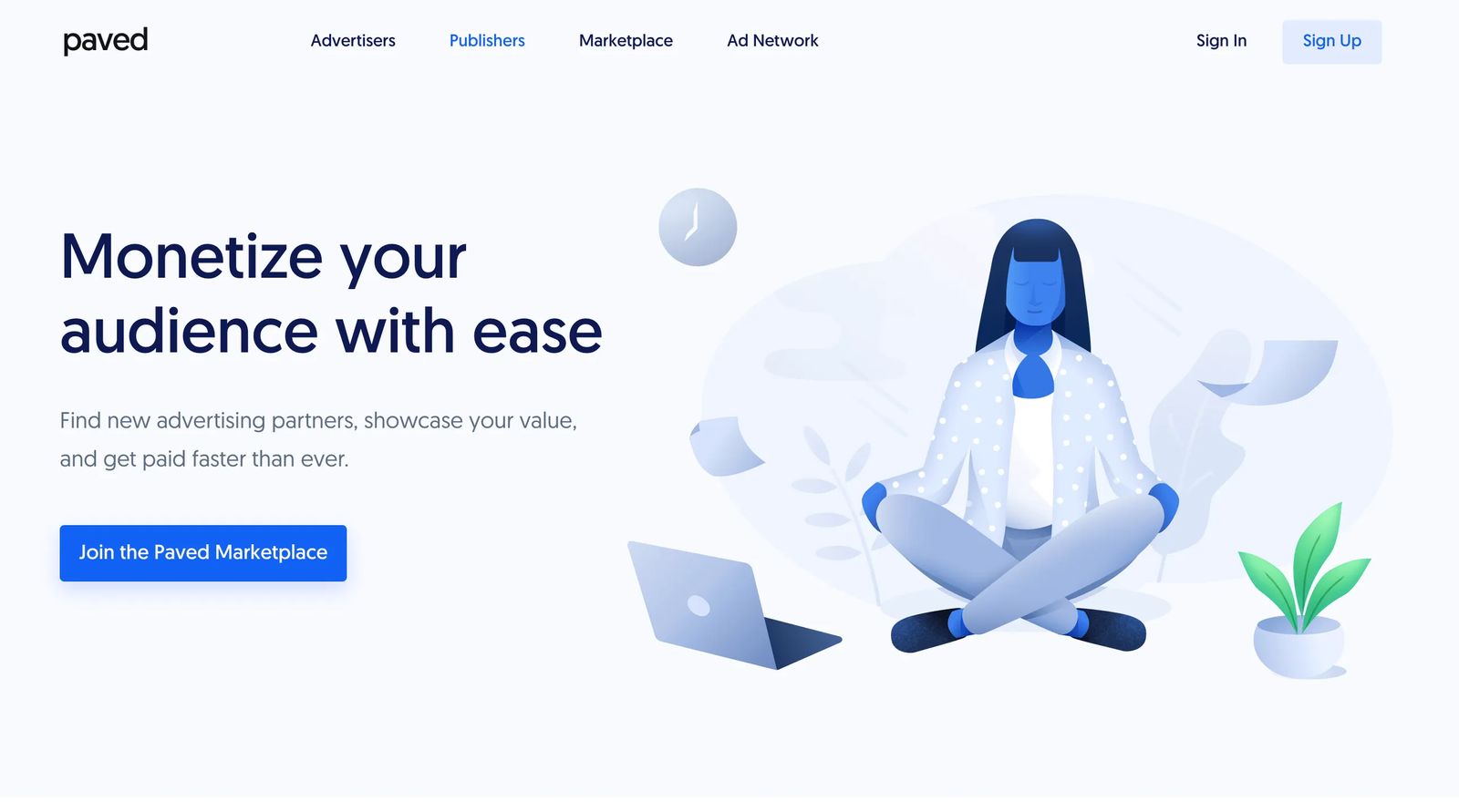 Paved is a marketplace for email ads and sponsored content.
Creators can list their enewsletter on the Paved network to be matched with applicable sponsors. Through the ad network, ads can be dynamically placed in your newsletter making monetizing each issue seamless.
Publishers can also offer sponsored posts through the Paved marketplace.
More Useful Creator Tools