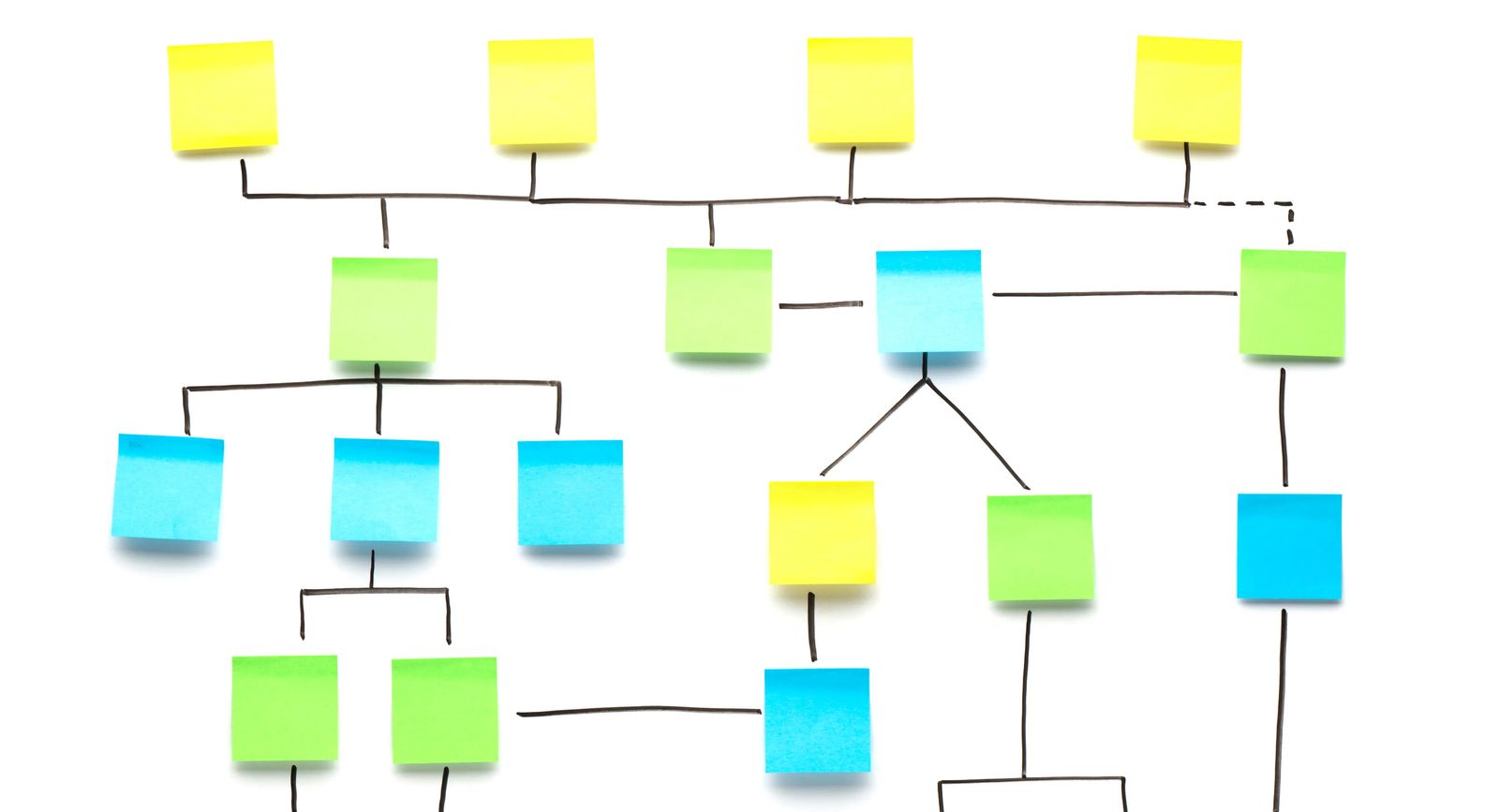 A Framework for Content Strategy
Content strategy is an essential component to building a successful and sustainable business as an online content creator.
Having a successful framework in place will help you create content that resonates with your audience, builds a consistent and engaging brand, delivers a one-of-a-kind experience to your audience, and attracts advertisers and sponsors to grow your revenue.
Online Content Creator
Any person or brand that produces content in the form of articles, videos, podcast episodes, photo stories, and social posts to grow an audience and generate revenue. Online publishers, professional bloggers, podcasters, content marketers, and influencers are online content creators.
Content Strategy vs. Content Calendar
You've seen many resources for content planning or templates for content calendars across the web.
But before starting to fill out a content calendar, you need a top-level strategic plan that guides all of your future content activities, planning, and production.
It's important to spend some time developing this framework for your brand. Doing so will help you gain clarity and remain consistent as you move your content and business forward.
Let's look at a noteworthy example. Samantha Barry, GLAMOUR's Editor, has revived the popular magazine's brand under a new content framework. In the Digiday Deep Dive Podcast, she describes moving the magazine into chapters covering four main themes - "look," "live," "feel," and "think." These new themes have helped refresh the brand (along with new visual branding) and update it to appeal to modern women.
These new overarching themes provide the framework for all articles, videos, and visual stories produced across all GLAMOUR's properties, including print and digital.
Like GLAMOUR, your framework should be updated from time to time to meet your evolving audience's needs.
Getting started can feel a bit daunting. There are thousands of PDFs, downloads, templates, and software tools online to organize, plan, and schedule your content. Where should you start?

📧 Subscribe to Cursor!
Actionable insights for creators, delivered monthly.
How To Develop Your Content Strategy Framework
1. Start by Brainstorming
First, we recommend brainstorming with a pencil and paper or on a whiteboard! Why? It's less permanent and allows for a more fluid approach when starting to formulate your ideas. Through this exercise, you'll want to identify some key criteria for your content and how you'll organize it. It's much easier, then, to determine what "tool" will best suit your needs to house your content strategy and workflow (in a document or planning software, etc.).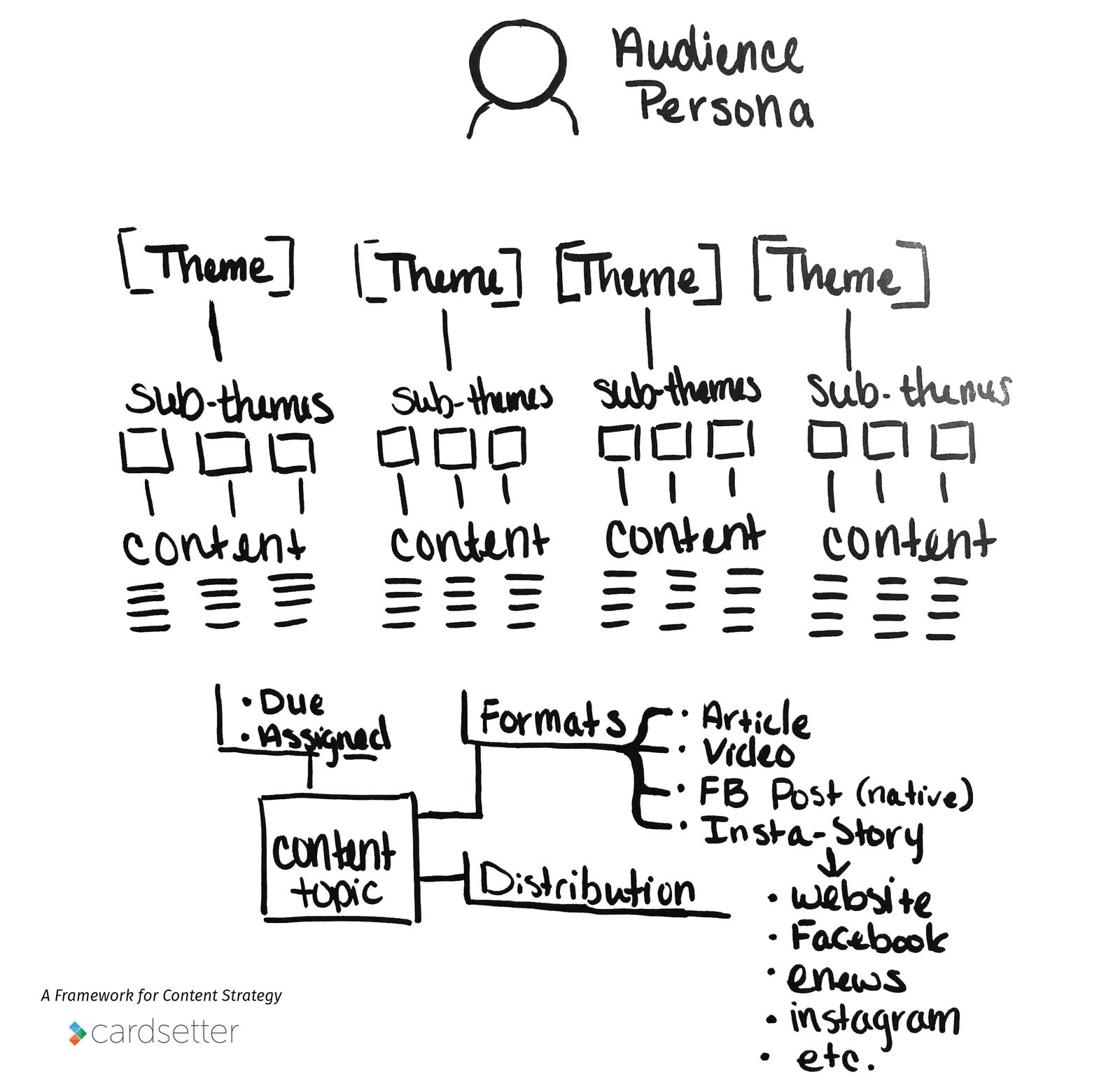 2. Define Your Audience Persona
Who are you producing content for? Your audience persona is where your framework should begin. An audience persona is simply a visualization of a "person" who represents your core audience. It includes their demographics, behaviors, goals, challenges, and a persona story.
All of the content produced under your brand (whether sponsored or organic) should map back to your persona.
For more on developing your audience persona, check out our guide.
3. Set Your Primary Theme(s)
Just as GLAMOUR defined the 4 "chapters" for the magazine, you can identify your overarching themes. Depending on your strategy, you may have only one theme, or you may have many.
For example, one online magazine may focus only on covering new mountain bikes. Another online publisher may have multiple outdoor recreation themes, including mountain biking, hiking, kayaking, and camping.
Sub-Themes can support your central themes.
In our outdoor recreation example, the "hiking" theme could include sub-themes like "gear reviews" and "trail guides."
Your audience persona, themes, and sub-themes will make up the primary framework. This framework will help you continue to create content that is consistent with your brand.
4. Determine Your Content Topics
After setting your themes and sub-themes, you can decide on your content topics and begin producing them.
Once you get to this point, you're ready to start on your strategy's tactical actions. A content calendar would be appropriate at this stage of your planning.
5. Execute and Distribute
Part of your content strategy will include your content workflow, execution, and distribution strategy.
For each of your content topics, you'll want to:
Decide on the format(s) you'll create for each: article, video, photo gallery, native social media format(s), and more.
Set your workflow criteria - assigned to and due date.
Set the progress stage - to do, doing, done. (Of course, you can setup pipeline categories that are specific to your workflow.)
Plan your distribution channels for each piece of content with a corresponding distribution date: website, Facebook, YouTube, Instagram, E-newsletter, etc.
Of course, you'll have criteria specific to your publication that you'll want to add to this list. For example, content marketers may want to add a tag to each piece of content that signifies where the topic would fall in their marketing funnel - awareness, consideration, conversion, retention.
6. Use Software to Help You Stay Organized
Often, we search for software tools to "help us get organized." We think these tools will magically give us our strategy and get us organized on what to post. However, sometimes they give us too narrow a view of our approach. If you outline your framework first, you can better mold your chosen software to your specific needs.
We use Notion to organize our content workflow, but many project and task management tools would work.
Here's how we set up each piece of content for Cardsetter.com.
Using Notion as our content "home base," we can then schedule out our content across our social platforms using another tool like Buffer or Hootsuite.
Taking the steps above to set up your content strategy framework will not only help you to stay consistent with your brand but streamline your content production and operations. Content creation and media production rely on time as a significant resource within your business. Every bit of efficiency that you gain will add to your profitability.
As you move forward with your strategy, your brand's voice will become stronger, your audience will become more engaged, and it will be easier to attract advertisers.
If you have any questions about setting up a content strategy framework, please email us at team@cardsetter.com.
More resources