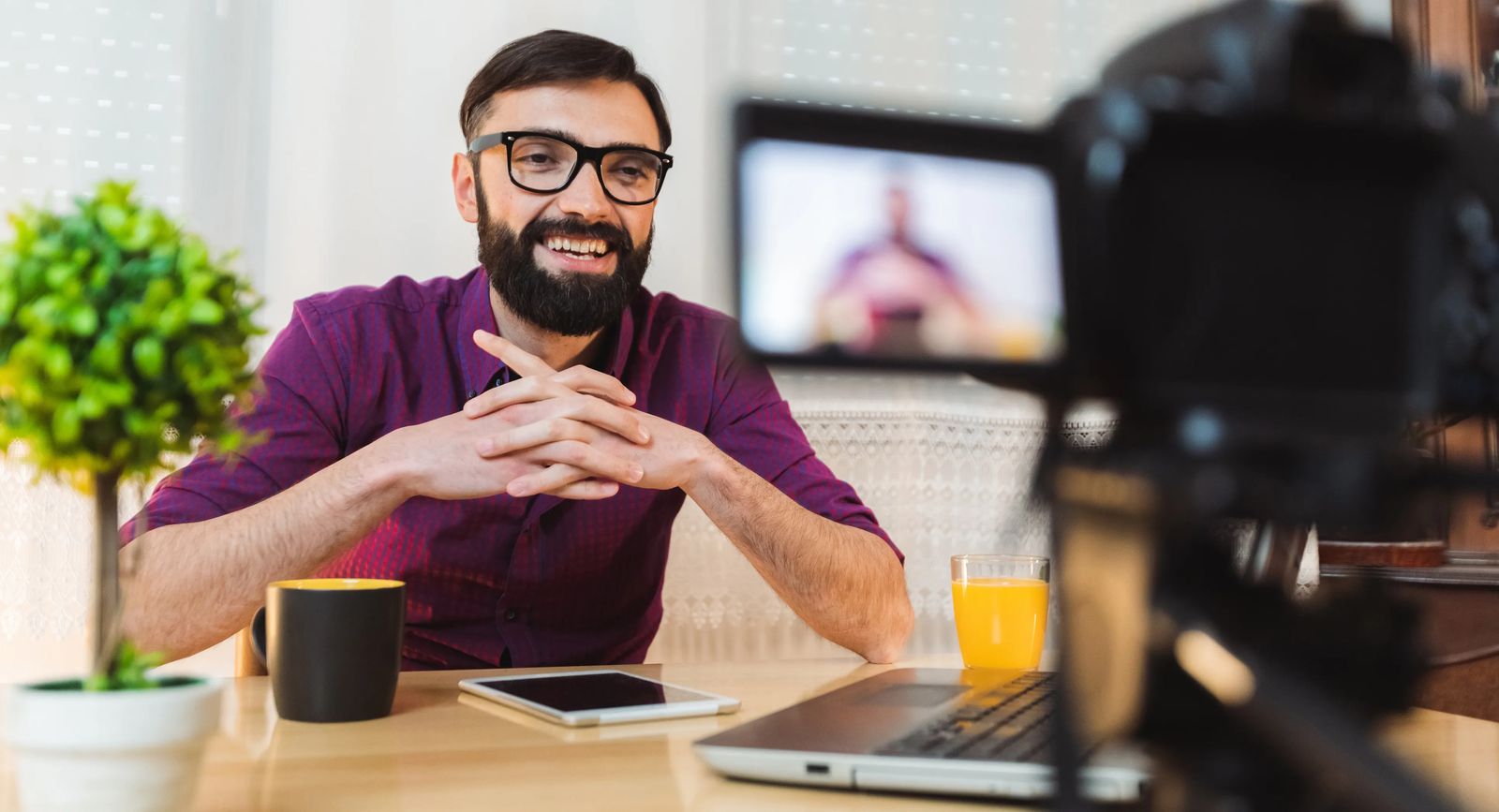 How to become a content creator and make money doing it
So, you want to become a content creator and make money doing it. Fortunately, the creator economy (also referred to as the passion economy) is booming. The emergence of new platforms and monetization options have opened up opportunities for people like you to pursue content creation as a career.
First, what is a content creator?
A content creator is someone who makes content in written, visual, or audio format. Authors, artists, videographers, photographers, and journalists are all technically "content creators." Content creators include internal social media teams at companies, freelancers who produce articles or videos for clients, and more.
But, we believe you've landed here because you're interested in independent content creation as a career. Perhaps you're ready to start that podcast you've been thinking about, a newsletter for a specific niche, an online magazine, or a website where you can publish your ideas. And, you're wondering how you can make money doing these things. You've come to the right place.
The essential elements of a being a content creator
Regardless of your chosen platform(s) or format(s), three key elements are needed to become a successful, revenue-generating content creator.
Content 📝 ➕ Engaged Audience 😃 ➕ Distribution Channel(s) 📱
What type of content will you produce? Who is the content for? How will you deliver it to them?
✅ Content
Quality, creative content is the cornerstone of being a content creator. Whether you plan to write articles, create videos, or produce a podcast, a commitment to consistent, quality content within your niche is required.
Quality content is the pre-cursor to growing an engaged audience. You've got to give people a reason to pay attention to what you're creating and motivation to stay engaged.
✅ Engaged audience
Whether you monetize with advertisers, info products, or subscription revenue, you must have an engaged audience. What do we mean by "engaged?" That you have people who are consistently paying attention to and interacting with your content. As a content creator, you're in the business of monetizing the attention you gain.
To attract advertisers and sponsors, you'll need to show that you have a "decent" number of people you can reach with their campaigns.
To sell a course or info-product to your audience, you'll need them to be engaged fans eager to purchase your product.
If you decide to sell subscriptions to access your content, your audience will need to value what you're producing enough to pay for it. You'll need a large number of people who are ready to buy so you can generate real income.
✅ Distribution channel(s)
Every place that you interact with your audience is a distribution channel. Your website, e-newsletter, YouTube Channel, Facebook page, Instagram profile, and/or podcast channel are opportunities for distributing your content but also for monetization.
When you begin to monetize, you'll find different ways to use these channels to offer sponsor mentions or exclusive access to your audience.
[ Enjoying this article? Subscribe to the Cursor newsletter for more like it! 👇]

📧 Subscribe to Cursor!
Actionable insights for creators, delivered monthly.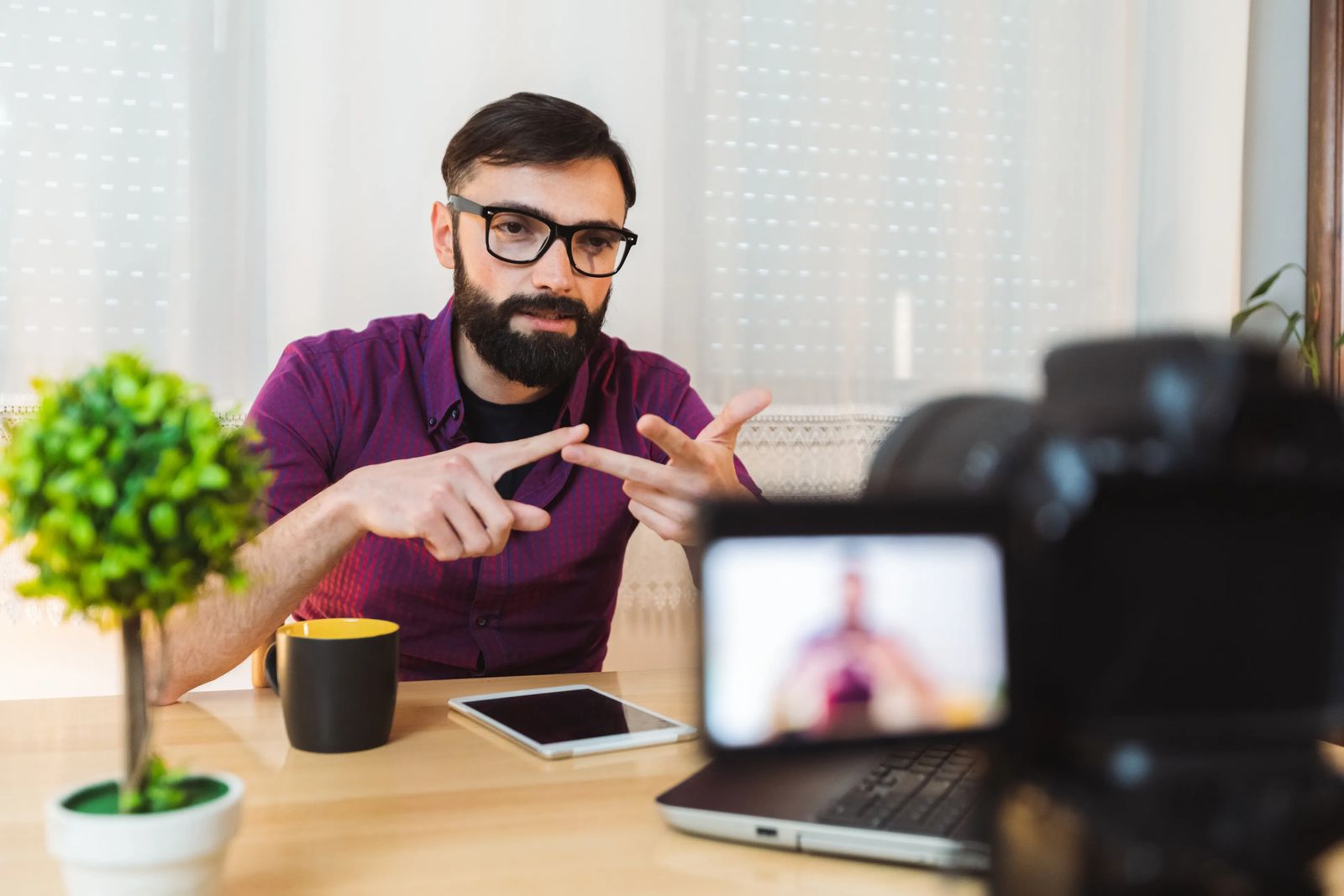 How to get started as a content creator 🤓
Choose your niche
Decide what topic(s) you will cover and how you will deliver a unique perspective in this area. What are your interests and passions? How can you bring value to your audience in these areas?
Study your audience
Successful content creators have a deep understanding of their audience. Knowing your audience inside and out helps you to:
develop relevant, engaging content
determine the right formats and channels
foster engagement and loyalty
We recommend beginning this process by filling in the following statement from the perspective of your ideal audience:
"As a < type of person >, I want < some goal > so that < some reason >."
Developing an audience persona will further help you tap into the mind of the people for whom you're creating content.
Develop a content strategy
A content strategy is a top-level strategic plan that guides all of your future content activities, planning, and production. Your content strategy includes your content themes and topics, formats, distribution channels, and schedule.
It's essential to have a content strategy in place that draws from your niche and your audience persona. It will help you to maintain consistency and quality, which allows you to grow a loyal following.
We have a comprehensive framework to help you develop your content strategy here.
Create your website
Content creators have a myriad of platforms at their disposal. Perhaps your goal is to grow a following on TikTok or to monetize your podcast. Still, a website is an important asset for a few reasons.
It demonstrates legitimacy to brands, advertisers, and your audience.
It allows you to direct your audience to a branded online space where they can read your blog posts, buy your products, or subscribe to special offers, exclusive content, and more.
It guards your brand against fluctuating algorithms. Social media platforms like Instagram, Facebook, TikTok, and YouTube, change their priorities, and often change their algorithms. These changes can negatively affect creators' ability to reach their audience. A website is an important safeguard. It's an online property that you own and control.
If you're starting a blog or a niche media website, of course, your website is a top priority. When you are in the business of content creation, you'll soon realize that your time is best spent creating content and focusing on monetization. Therefore, your website has to be easy and efficient for you to update.
Cardsetter is the website platform built for content creators. It's fast and easy to use and lets you organize your content, however you like. Cardsetter has built-in sponsored content features to help you monetize.
Set up your social media accounts
If you haven't already, you'll need to decide which social media platforms you'll use for your brand. One platform may be the primary, but you will want to promote your brand with others. That doesn't mean that you have to be on every platform. You'll want to think about where your audience spends time and focus your efforts there.
Facebook, Twitter, Instagram, Pinterest, YouTube, Snapchat, TikTok, and LinkedIn provide opportunities to grow your content's reach. It's difficult to You'll want to choose just a few that make the most sense for your brand.
Think of your social media profiles as additional distribution channels. They will increase your opportunities to share your creations with your audience. You can also offer sponsor posts on these platforms to help generate revenue.
Sign up for an e-newsletter platform
Similar to your website, an email list is a long-term asset. When people opt-in to hear from you, they indicate a high level of interest and engagement. You're then able to notify the subscribers of new content and new offers. Your email list is an asset you own forever, a valuable distribution channel.
To make your email outreach easier, you'll want to use an e-newsletter platform. There are hundreds to choose from. MailChimp, ConvertKit, and Flodesk are popular options.
Paid, subscription-based e-newsletters are rising in popularity. You may even choose for your e-newsletter to be your primary distribution channel. Substack is a popular platform for this purpose, though ConvertKit and others have started to provide tools to charge for your newsletter too.
Grow your audience
Now that you've developed a content strategy and set up your platforms, it's time to start creating content and growing your audience. You'll need to have people who are paying attention to your content to monetize your efforts eventually. Memberships, subscriptions, courses, ads, and sponsorships; all of these options will require that you have people willing to pay for them or advertisers who want to reach the audience you reach.
So, how do you grow your audience? Consistently produce quality content and distribute that content among all of your available channels.
Remember that being a content creator is the same as any business. You'll need to market your business. Google AdWords, Facebook Ads, Linked In, Ads or ads on any platform where your audience hangs out can help drive traffic to your content. Focusing on SEO and writing your content with keywords your audience is searching for can help you generate traffic from Google and other search engines.
You can also participate in forums and online groups, answer Quora and Reddit questions, and engage your audience on social media to grow your following.
Again, when you consider how to market your content and your business, you'll want to refer back to your audience persona. Think about who your reader or viewer is. Consider what types of marketing tactics would resonate with the people you are trying to reach.
Monetize
Finally! We're onto making money! You want to generate an income and build your business by doing what you love. Once you've crafted a strong point of view with your content and you've started to get traction with your audience, you can begin to monetize.
Again, your audience should help drive your monetization strategies. are your followers likely to support your work by contributing or subscribing? Would it make more sense to keep your content free and monetize with brands? Do you have exclusive knowledge that you could bundle into a digital product or a course? You can choose to do one or all of these things, depending on what fits best with your audience.
Let's explore these monetization options in more detail below.
How do content creators make money? 💸
Subscriptions and paywalls
Charging your audience for access to content is one way to monetize. You've likely encountered this strategy when browsing news websites. Once you've hit a set number of articles, you're encouraged to become a subscriber. Small, independent creators can utilize this same method by putting some or all content behind a paywall.
In addition to exclusive content access, many creators give subscribers added perks like access to a private Facebook group or exclusive Zoom events.
A subscription or paywall strategy is executed by implementing membership and subscription software on your website. When you power your website with Cardsetter, we help with this!
Fans and supporter contributions
A similar but alternative option to subscriptions is to offer exclusive content, experiences, and perks to "supporters." Supporters may contribute via a Patreon account or through a contribution option set up with Gumroad.
In the subscription and paywall option, the website is key to gating content for subscribers only. With the supporter option, perks and exclusive content are delivered in other ways, like Patreon's built-in e-newsletter and event features.
Info products and courses
If you have educational content to share, info products and courses are good options for making money.
You can use your expertise on a topic to develop an e-book and sell it to your readers.
Or, you can choose to use your expertise to offer an online course.
Coaching programs have also gained in popularity. You can offer a long-term program where enrollees have access to content and inclusion in a learning group. You may even provide individualized help or advice to your students.
Physical products
E-commerce can be an excellent way to monetize the following you've built. Your audience may be excited to purchase products curated or created by you! You could sell swag like branded t-shirts or coffee mugs, or perhaps it's a product you've developed on your own, like your own planner or a product line in your niche.
To do this, you'll need to add e-commerce functionality to your website. When you power your website with Cardsetter, we help with that!
Affiliate links
You can recommend other companies' products and facilitate sales through their websites with affiliate links. You can curate products you know your audience would love. Incorporate these recommendations into your blog posts, e-newsletter, social media posts, and provide the affiliate links so your audience can make purchases. You'll earn a small commission on those sales.
Advertising and sponsorships
You can add banner ads to your website through ad networks like Google AdSense or Ezoic. Many bloggers work to grow traffic to reach thresholds for ad networks like AdThrive and Adbuff, which offer higher rates to publishers.
However, it's important to know that you'll need large traffic numbers for banner ads to produce sizeable revenue so this shouldn't be your primary or only plan for income.
Alternatively, you can sell advertising and sponsorships direct to advertisers who want to reach your audience. Direct sales to advertisers generally yields higher dollars but also requires more work on your part. You'll need to interact with advertisers through the sales process and then complete campaign fulfillment. For these advertisers, you can offer custom content where their brand is featured in an article on your website, a video, your podcast, and with mentions on your social media accounts.
You can develop a campaign for the company by combining various formats and distribution options, depending on your available channels.
For more on this topic, check out our guide to monetizing with brand partners.
Consulting and services
Many creators use content marketing to sell consulting or other services. A food blogger may use their blog to attract clients for food photography. A podcaster that podcasts about podcasting (so meta) may produce podcasts for clients.
For example, Gary Vaynerchuk has grown an enormous following, proving Vayner Media's ability to drive clients' results.
If you're up for sharing your talents, consulting and services can be an effective way to monetize. This particular option is feasible even before your audience is sizeable.
Combine strategies
You'll find what works for your business by interacting with and learning from your readers, listeners, and viewers. You can combine any number of the above strategies to monetize your business. But you don't have to do all of them! Focus on what aligns with your content strategy and your audience, and you'll find the combination that succeeds.
Final tips 💁‍♀️
Have patience and resilience
There's no shortcut to becoming a successful content creator and business owner. Regardless of your chosen format and channel(s), it takes patience and resilience. You'll feel like you're pouring yourself into publishing content and that no one sees it. You have to keep going, keep promoting yourself and your content, continue to provide value to your audience.
Don't get stuck on having everything perfect. You'll only get things right by trying and adapting. You'll need to find joy and satisfaction in the journey of content creation, and eventually, you'll begin to find a rhythm, and things will start to feel "right."
Always be learning
Online media changes rapidly. Platforms are rolling out new formats and features and new platforms are emerging all the time. It's important to filter out what's important to your content creation business and what isn't. At the same time, it's important to improve your skills with the formats and platforms you've chosen to use in your business.
Read up on the latest trends. Study fellow creators to see what's working for them. Follow larger media brands for inspiration. Study your craft.
Join a community of fellow creators
Depending on your format or niche, you can find a group of like-minded creators online. Start by searching Facebook and LinkedIn Groups, search for them on Google, subscribe to their newsletters, reach out to creators you admire on Instagram. Finding others who are working on similar goals will provide you with tips, insights, and support.
Let's review the steps to become a content creator 🤓
Choose Your Niche
Study Your Audience
Develop a Content Strategy
Set up Your Website
Set up Your Social Media Accounts
Sign up for an E-Newsletter Software
Grow Your Audience
Monetize
Practice Patience, Continual Learning, and Seek Support
You can do it!