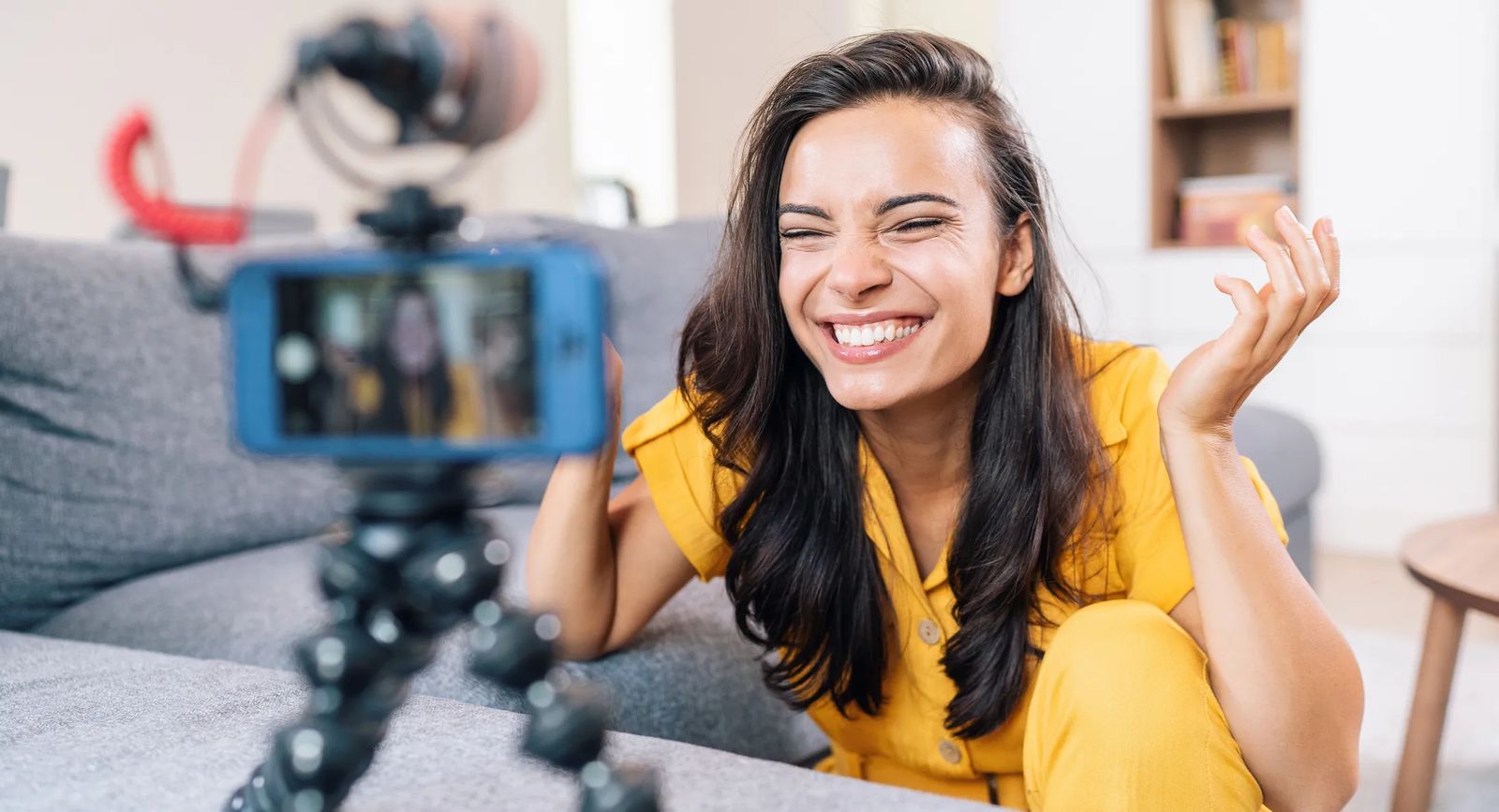 How Creators Can Make Money with Fan or Supporter Contributions
Content Creator Monetization Strategies
Content creators of all types – podcasters, newsletter publishers, bloggers, social media influencers, online publishers, and video creators – can monetize their work in many different ways. Advertising and sponsorships, subscriptions and gated content, info products and courses, e-commerce, and professional services are a few common monetization options. As you begin monetizing your online presence, you'll likely use some combination of these options.
One strategy to consider is a fan or supporter contribution program.
This article will explore what a fan/supporter program is, review some examples, and discuss how to get started with this strategy.
What is a Fan or Supporter Program?
In a Fan or Supporter program, your most loyal audience members support your work through ongoing or occasional contributions.
How is this different than a subscription or membership program? Well, there is some overlap here. The main difference is the framing of the offer to the audience. We think of it like this: in a fan or supporter contribution strategy, an affinity for the creator and their work is the key driver in becoming a "fan" or "supporter." In a membership program, members sign up for specific benefits or access to a community. Subscribers typically subscribe for access to premium content.
Now, fan programs can have benefits, and members or subscribers may have an affinity for the creator; they all overlap, and there are no hard and fast rules.
Think about how you will market your program and the terminology that you'll use. If it's natural to promote your program by saying "support this work" or "join our fans," then a fan or supporter strategy is right for you.
Examples of Fan and Supporter Programs
Pantsuit Politics
Pantsuit Politics is a podcast featuring "grace-filled political conversations" with hosts Sarah and Beth. Over years of creating quality content, the duo has grown a large and loyal following. Pantsuit politics has a diverse mix of revenue streams from live events to speaking engagements and sponsorships within the show. But, its audience-funded Patreon program is truly impressive. Pantsuit Politics has over 3,500 paying patrons who receive exclusive content features as supporters of the show.
Binging with Babish
Binging with Babish is not your typical cooking video series. Watch Oliver Babish cook up delicious recipes in beautifully-produced videos. High-quality production is combined with genuinely delicious, fresh recipes and a bit of sarcasm and humor that make Babish's videos a joy to watch and binge-worthy. Binging with Babish has amassed over 2,000 subscribers who have access to exclusive content and a community. Babish reminds his audience regularly that his videos are only possible due to the support of his patrons.
Jane Kim Fitness
Jane Kim Fitness posts workout tips, inspirational content, and behind-the-scenes features of Jane's life on her OnlyFans account. Her fans pay $10 a month for access. OnlyFans has a reputation for adult content, but creators like Jane prove that you can find success on the platform without nudity.

📧 Subscribe to Cursor!
Actionable insights for creators, delivered monthly.
How to Start a Fan or Supporter Program
A fan or supporter program works best for creators who have fostered a loyal audience. If you're just getting started, focusing on quality content and growing your audience should be your first step. Not all of your followers and audience members will convert to paying supporters. You likely need to reach a few thousand audience members to get a few hundred paying subscribers.
Grow Your Brand with a Website
For many creators, their website is the primary source of audience growth. Others may garner more of their attention on their podcast or one of their social media channels. However, you'll see that most creators, even those who distribute exclusive content through Patreon, Gumroad, or other platforms, also have a website for their business.
Not only does a website make your business look more professional and legitimate, but it will also help you facilitate sales for all of your monetization strategies. It will also provide long-term insurance against the changing algorithms of social media platforms.
You can grow traffic to your website content through SEO (search engine optimization) and then point your visitors to become a fan or supporter via Patreon or the other tools you choose to use.
What platform do we recommend for your website? Our own, Cardsetter. We built Cardsetter to help creators do more with their content and monetize in a variety of ways. Cardsetter integrates with all of the tools we're mentioning below so you can easily customize your website for your specific needs.
Cardsetter is easy to use, so you can focus on creating content, connecting with your audience, and monetizing your business.
Plan Your Perks
What would your fans want from you? Exclusive content, access to special online events, physical merch, and digital downloads are a few types of perks that creators offer their fans.
The best way to decide what to offer is to think about your most loyal audience members and what they want. And if you are able, ask them what they want!
Choose Your Tech
As we mentioned earlier, the lines between memberships, subscriptions, and fan and supporter programs are blurry. You can facilitate these programs in a number of ways. We covered several easy-to-use tools in our memberships, subscriptions, and paywall resource.
Here, we'll explore platforms made for fan and supporter programs.
Patreon
With Patreon, creators' most loyal audience members can support their work by becoming Patrons. Creators can set their pricing tiers and decide which benefits to include at each level. Patreon enables communication and delivery of those benefits between the creator and their patrons as well. Creators can integrate other tools they use like Vimeo and Discord to facilitate many of their benefits.
Patreon charges a percentage of sales that range – 5% for the lite plan, 8% for pro, and 12% for premium, and that's in addition to payment processing fees. Those fees can add up, but the ease of getting started on the platform is worth it for many creators.
Gumroad
Like Patreon, Gumroad makes it possible for creators to be paid for their work. Gumroad also features subscription payments so that you can set up fan and supporter tiers. Additionally, Gumroad makes it easy to sell digital products individually or set up one-time contribution buttons. Gumroad makes it very easy to feature your products and supporter programs right on your website.
Gumroad charges 5% plus processing fees of 3.5% + $0.30 per transaction on their free tier. You can upgrade to the creator plan, starting at $10 per month to eliminate the 5% fee and unlock some added features.
Buy Me a Coffee
Buy Me a Coffee makes it easy for fans to contribute to their favorite creators with the infamous "Buy Me a Cofee" button. Fans can choose a minimum amount or decide to buy more than one coffee to reward their favorite creators. Buy Me a Coffee also has subscription options similar to Gumroad and Patreon, so creators can establish fan programs and deliver benefits via email or exclusive posts.
Buy Me a Coffee charges a flat 5% fee.
Ko-Fi
Ko-Fi is another option for your fan or supporter program. It offers similar features to the platforms listed above, including recurring and one-time payments, digital products, email blasts, exclusive content posts, and more. Ko-Fi also allows creators to sell products or services that require buyers to "book a spot" so you can limit attendance or the number of available products.
With Ko-Fi, creators choose to pay either a $6 monthly fee with no transaction fee or 5% per transaction fee.
Launch Your Offer to Your Audience
Creators who've invested in growing a loyal audience will have the most success when launching a paid fan or supporter program. Promote your offer in all of the places where your audience follows you. Pitch your offer in your posts, at the end of your videos, on your website, and in your newsletter.
Be Consistent. Have Patience.
Growing your income as a creator is a marathon, not a sprint. Frequency and repetition are your friends. A follower who's been on your feed or receiving your free newsletter for months or years may finally decide they need to get in on all of the great content they've been missing out on.
Make promoting your fan and supporter program a regular part of creating your content and watch your revenue growth over time.