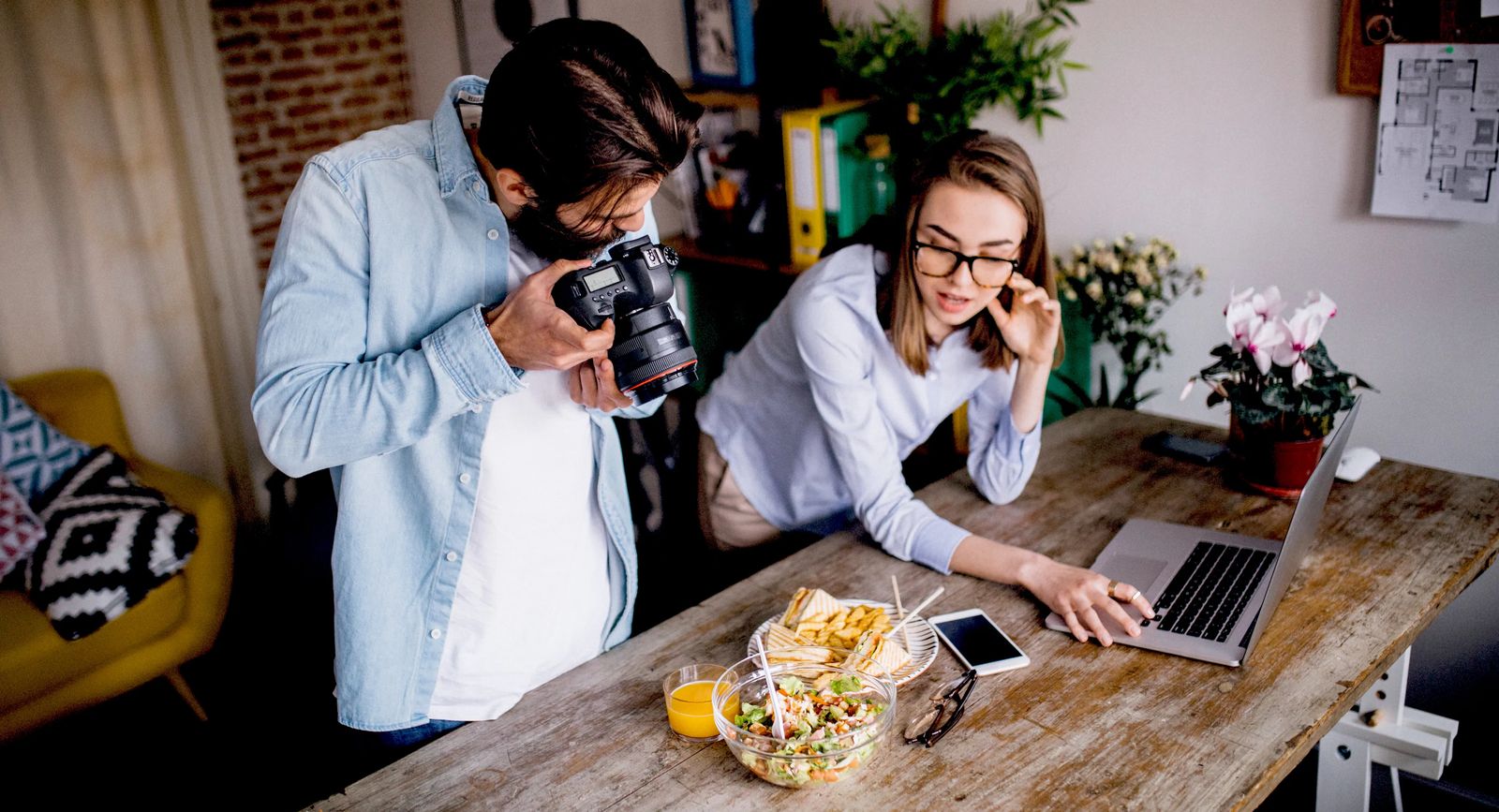 How to Make Money as a Content Creator by Selling Services
Content Creator Monetization Strategies
As a content creator, you're probably most inspired by your creative work and connecting with your readers, listeners, or viewers. You have a vision for your podcast, YouTube Channel, blog, newsletter, Instagram, or TikTok account, and you're motivated to put out great content continually. But, to truly have the freedom to create full-time, you have to generate an income.
The good news is that you have several options for monetization. You can sell ads and sponsorships, offer an online course, open up a subscription or membership program and provide access to a community, sell affiliate products, and more. However, many of these strategies take time to take off. You need a sizeable audience for these methods to be effective.
Another option is to sell services. Some of the best online content creators are service-based businesses. Selling your time and professional skills may not be your long-term goal. That's okay. However, it can be an excellent way to generate revenue while growing your audience to implement the other strategies mentioned above.
A services strategy allows you to serve a smaller number of clients with a higher-priced service package. Whereas, with memberships, affiliates, and other methods, you're relying on a large number of people to pay a smaller fee. With a service-based strategy, you can prospect and directly sell a few key clients and generate enough income to freelance while also building your audience.
What Types of Services Can Creators Sell?
That will depend on your skills and expertise. Perhaps you've worked as an accountant, and you want to venture out and start a podcast in the financial space. Of course, you can take on a few bookkeeping or tax preparation clients while you get your podcast going.
Here are a few examples of services that content creators can sell:
copywriting
copy editing
video editing
photography
graphic design
social media management
coaching
consulting
podcast production / editing
whatever you have skills and expertise in
Ideally, the service that you sell is related to the content you create. There are a few reasons this is advantageous as listed below.
Your content will attract clients.
As a content creator, you're already creating content within your niche. The content you're publishing will help you attract potential clients.
You'll learn about your audience.
Serving clients through services helps you understand all of their struggles, interests, and needs. Direct relationships with people who are in your ideal audience will help you produce better content and serve this group with targeted offerings in the future.
Your brain will be in "one space."
Context switching can take a significant toll on your creativity—the less of it you have to do, the better. So, if you serve clients in your ideal audience, you're keeping your brain on a smaller set of topics. You can continue to expand your knowledge in one area of expertise.
You'll collect case studies.
As you work with clients in your niche, you can use your learnings to develop case studies and testimonials. You'll be able to demonstrate how you've successfully helped people in your ideal audience. These case studies and testimonials will be valuable assets as you expand your content creator business in other areas.
You'll grow your authority.
You'll be serving clients who are part of your audience. You're continuing to produce relevant content. You're growing your social proof with testimonials and case studies. All of this works together to develop your authority within your niche.

📧 Subscribe to Cursor!
Actionable insights for creators, delivered monthly.
Examples of Content Creators Selling Services
One of the best ways to find inspiration for a service-based strategy, is to observe other creators who are executing it well. Let's look at a couple of examples of content creators who also offer services.
Good. Food. Stories.
At goodfoodstories.com, you can find delicious recipes and cooking tips. You'll see beautiful food photos that will look so delicious that you will convince yourself that you can, in fact, cook! When you visit the website, you'll notice it's generating revenue with ads. But, if you see the about section, you'll notice that the site's owner, Casey Barber, is also available for hire for various services, including speaking engagements, recipe development, food photography, and more. Casey is effectively using many different methods to generate revenue from "Good. Food. Stories." online presence.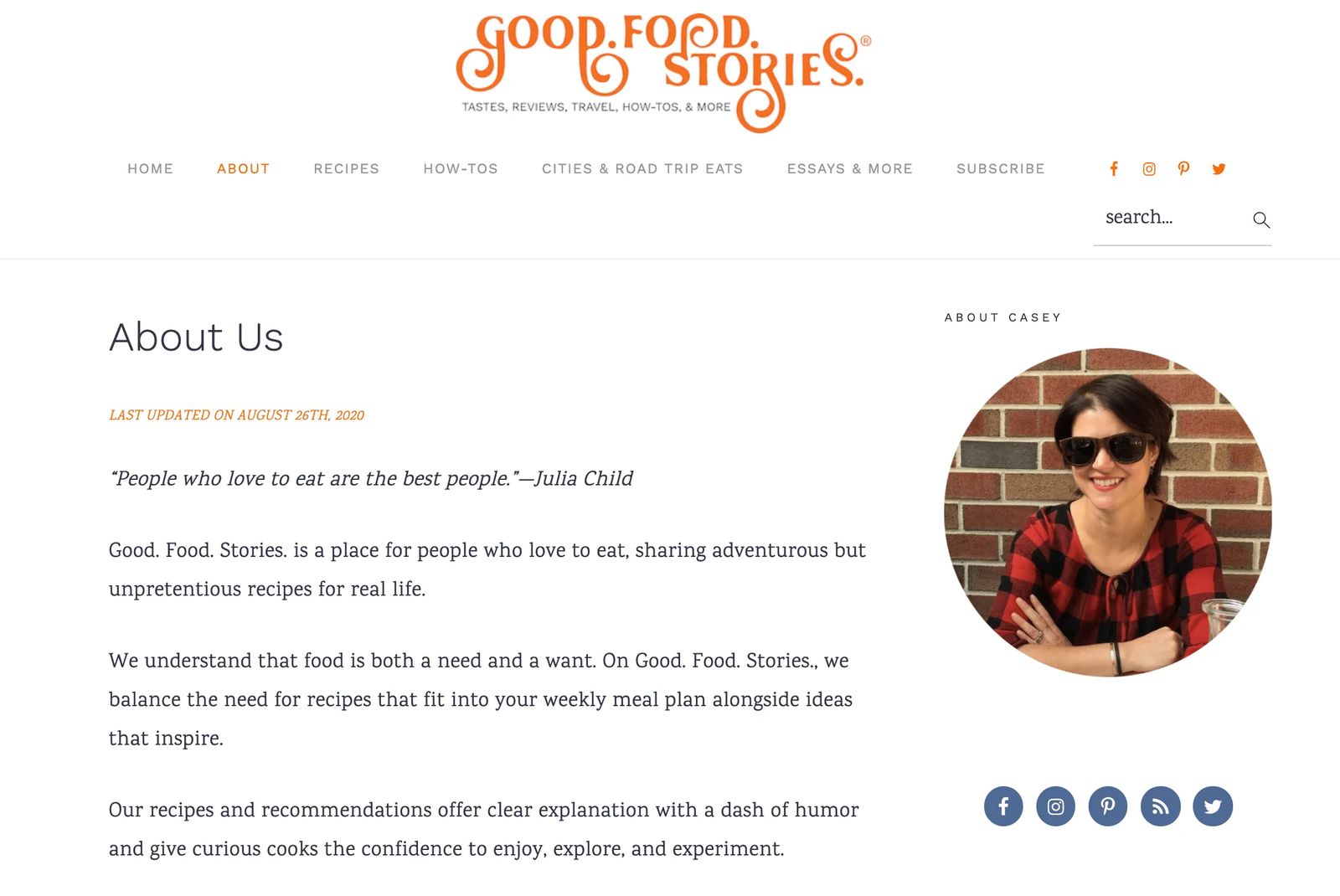 Perspective Collective
Scotty Russell is a talented designer operating under the brand name "Perspective Collective." Scotty started his business as a side hustle, doing freelance illustrations and graphic design. While providing these services, Scotty also began publishing his work on Instagram and blogging on creative motivation. Over time, he grew a loyal following. Today, Perspective Collective operates a successful podcast, online course, community, and more. Still, today Scotty continues to book services, including one-on-one coaching sessions and speaking engagements.
Scotty outlines the progression of his career in the "About" section of his website. It's a good read for aspiring and seasoned content creators.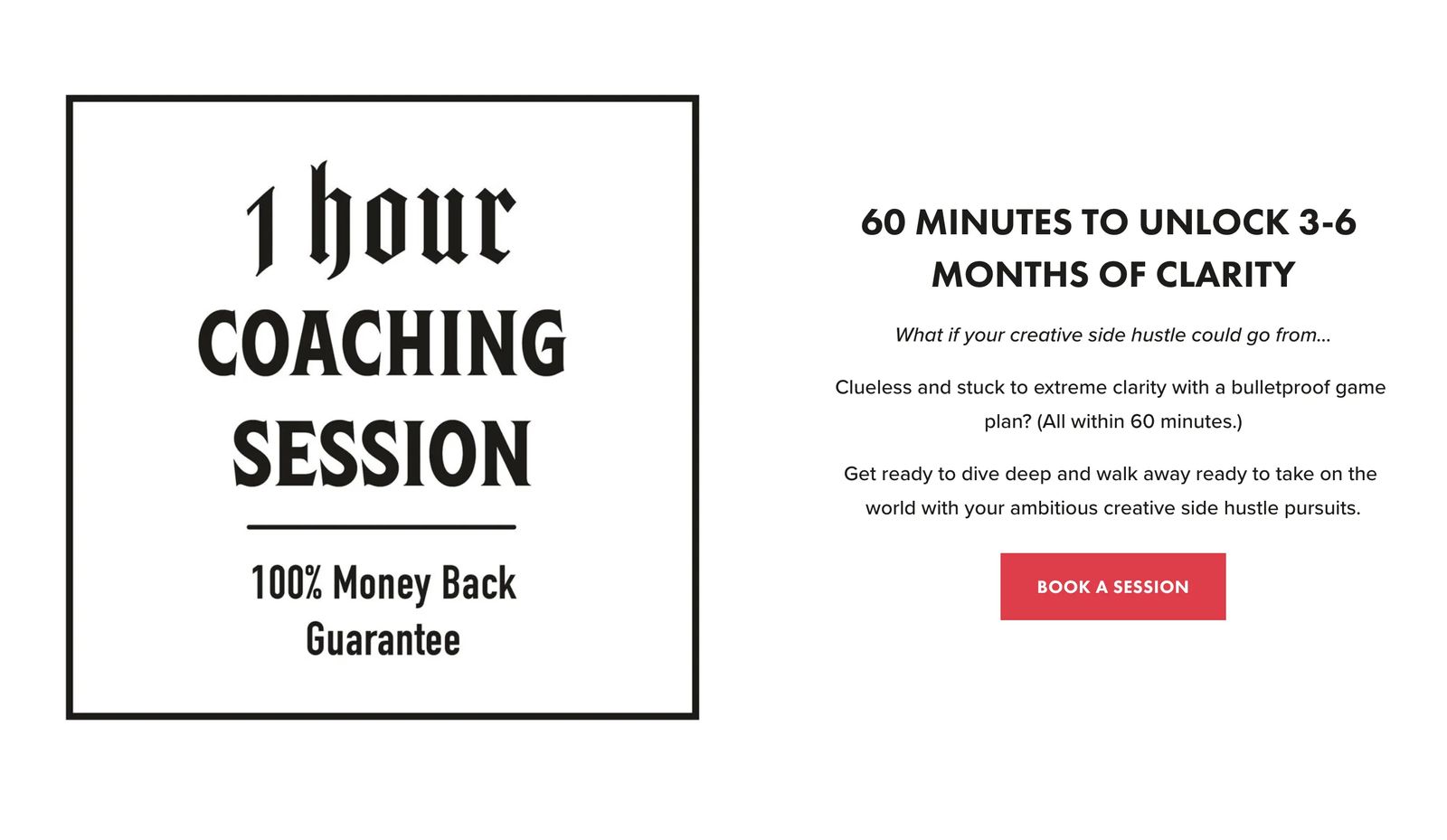 How to Launch Your Services
Step 1: Choose Your Service(s)
This should be the easy part.
What is your niche?
What's your content topic?
What are you good at as it pertains to your topic and the audience?
In our examples above, the services and niche go hand in hand.
If you need a bit more clarity, think about your ideal audience. Develop an audience persona if you haven't done so already. What does your ideal audience member need?
Step 2: Determine Pricing
Research the going rate for the services you offer. Join groups on Facebook where you can connect with other service providers in your space. Ask what others are charging. Test and refine. As you go out to prospects with your service proposals, you'll begin to get feedback on whether you're too high or too low. Take this feedback (with a grain of salt. Some clients are just cheap.) and refine your pricing until you find a rate that consistently brings you quality work.
Step 3: Create a Landing Page
As a content creator, hopefully, you've already got a website. If not, we're happy to help get you started on Cardsetter. You'll need to add a landing page to your website to outline the services you offer. Describe how your ideal client can benefit from your offerings, outline everything included, provide testimonials (if you have some), and tell the viewer how they can get in touch or request a quote. You may even develop pre-configured service packages. You can choose to include pricing on this page. You may also make these services or packages instantly purchasable with a simple order form.
A landing page will help promote your offer. You can include the link in your correspondence with leads or use it in an advertising campaign.
Step 4: Promote the Landing Page in Your Content
Now that you've got an excellent landing page that explains the service you offer, start telling people about it! Create some content around it. You're a content creator; you know what to do here!
Step 5: Find and Connect with Leads
Your audience may bring some leads your way, but this can take some time. Besides promoting your services through your online content, you can connect directly with businesses or individuals that you believe could benefit from what you offer.
Don't be afraid to send a cold email or call up a relevant prospect. Doing the uncomfortable is often required in generating sales.
Step 6: Have a Professional Proposal and Agreement
When you're corresponding with a lead, they will expect a professional proposal for documentation and deliverables. Develop a template that you can customize to each client that outlines precisely what you will provide, anticipated timelines, the cost, etc. Include an agreement that lines out payment terms, a cancellation policy, dispute resolution, and other necessary line items to ensure the arrangement is clear and agreed upon by both parties. You can find templates for such an agreement or ask an attorney to put together a basic agreement that you can use for all of your service agreements.
Step 7: Serve Your Clients!
You've signed a few clients! Congrats! Now it's time to perform the work.
Provide clear communication and quality output, and you may get repeat work that you can count on for a long-term contract. Repeat clients can provide stability while you grow your audience and pursue additional revenue strategies.
Optional: Phase-Out Services as Other Strategies Take Off
Client work isn't for everybody. Services may be a temporary income stream while you grow your audience and influence to launch other products like a course, membership program, exclusive content, or ads and sponsorship programs. If this is your goal, it's essential to take on enough service work to pay the bills, but you also need to make sure you have time to work on your own content.
As your audience grows and you can launch other programs and gain traction, you can start to let go of the service work you've been doing.
On the other hand, you may find that you enjoy serving clients over the long-term. There's no "right way" to be a successful content creator. By providing services, you can both serve clients and create the content you wish to put into the world.