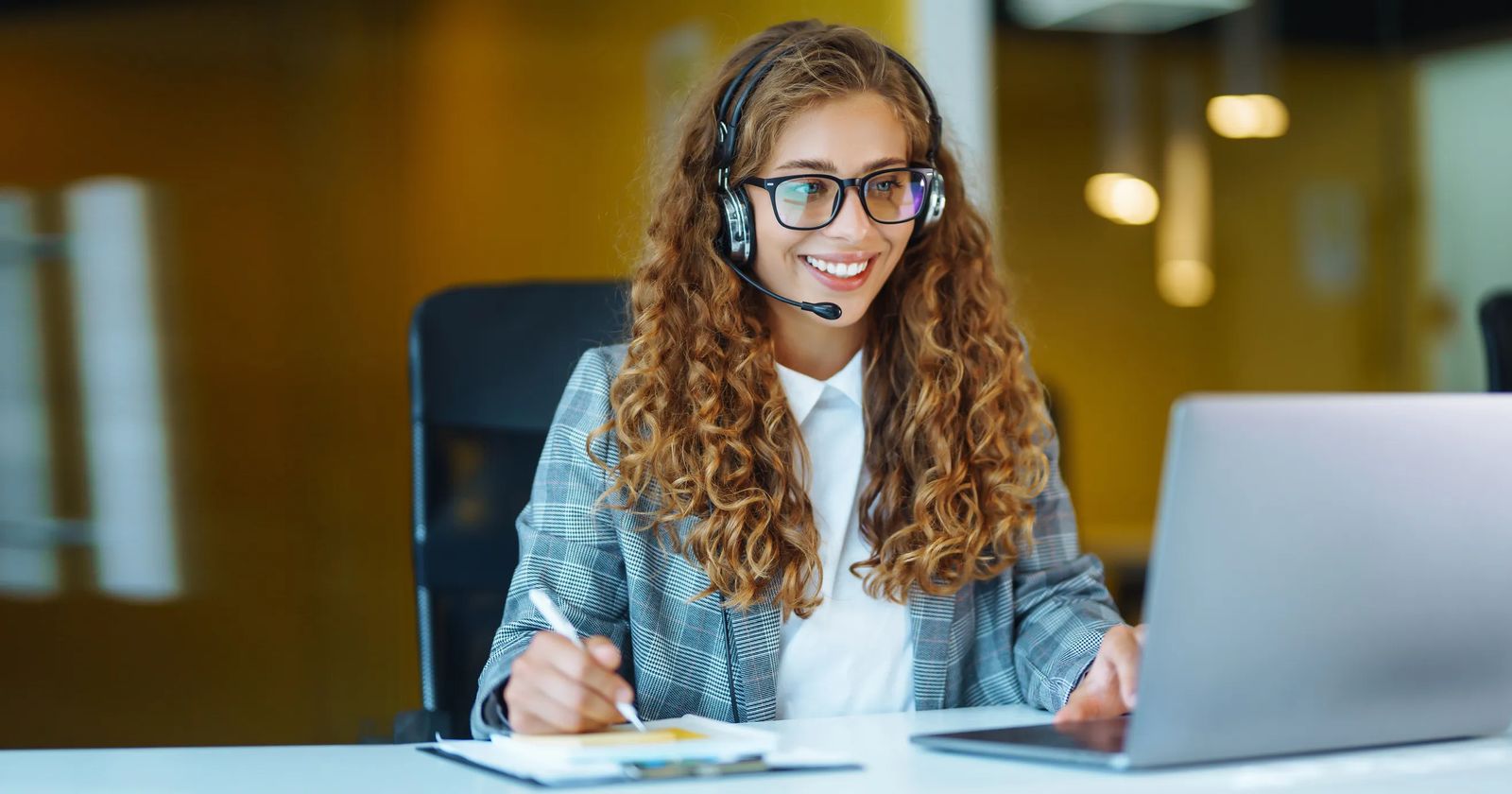 Small business sales strategy: getting started guide
Your business needs revenue; therefore, you need a sales strategy!
As an entrepreneur, it's common to gravitate toward popular marketing tactics like social media, blogging, and online ads. These methods have merit but require significant time and resources before producing results. But you need revenue now to sustain your business.
A well-crafted sales strategy can provide a more immediate boost to your business's revenue. Whether selling products, services, or a combination of both, a purposeful sales approach can make a difference in reaching your business goals, especially in the early stages. When implemented successfully, outbound sales can become your primary strategy for business growth.
What is a sales strategy?
A sales strategy can play a crucial role in driving revenue and ensuring your company's success. It involves creating a comprehensive plan that outlines how a dedicated sales team, or you as the business owner, will generate sales and attract customers.
Sales is all about initiating meaningful conversations with potential customers. You or your sales reps will take the lead in reaching out to prospects, carefully listening to their needs, and understanding their unique challenges. Then step into the role of problem solver; showcase how your company's products or services can effectively address their needs and provide solutions.
Developing an effective sales strategy requires careful consideration of various factors. You need to identify your target market, get inside the minds of your customers, and understand their preferences and pain points. By doing so, you can tailor your sales approach to resonate with them and create a solid foundation for successful sales interactions.
A sales strategy goes beyond convincing someone to buy your product or service. It's about building trust, fostering relationships, and effectively communicating the value of your product offerings. Your ultimate goal is to guide potential customers through the purchasing process, ensuring they feel confident in their decision.
A sales strategy acts as your roadmap, leading you to achieve your sales goals and drive the growth of your business. It empowers you to forge connections, address customer needs, and demonstrate the value of your products and services. With a well-executed sales strategy, you can gain a competitive edge, build a loyal customer base, and pave the way for the long-term success of your business.
The benefits of a small business sales strategy
Here are a few benefits of using a sales strategy in your small business: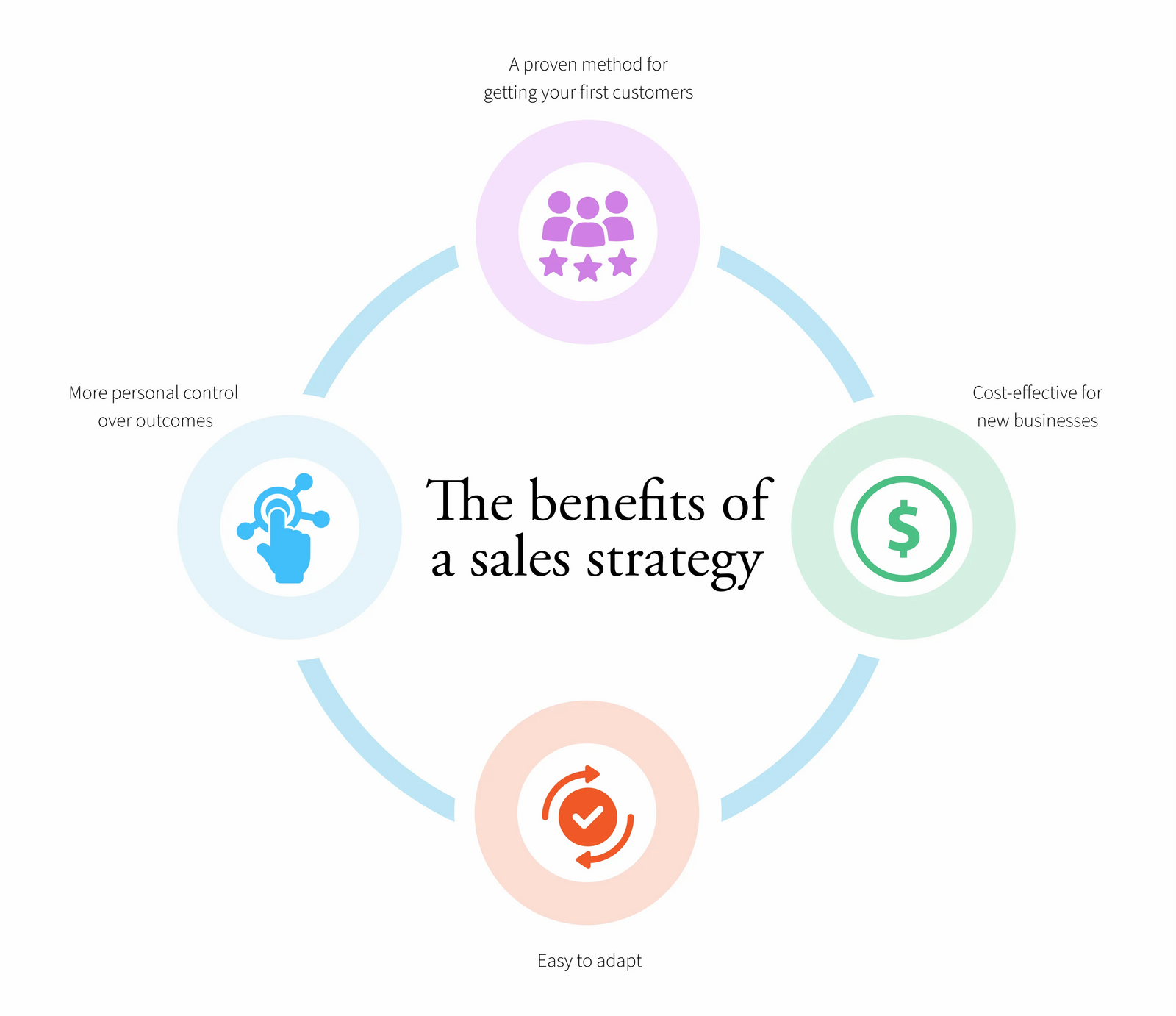 1) It can help you get your first customers
As a new business owner, employing an outbound sales approach often yields quicker results than relying solely on inbound marketing tactics.
Inbound marketing strategies like content marketing, SEO, social media, and online ads can take months to start working. This waiting period can hinder your initial revenue goals.
In the meantime, you can contact acquaintances, start networking, or make cold calls to potential customers to generate a more immediate and consistent revenue stream.
Connecting directly with prospective customers early allows you to gather valuable feedback, gaining insights into their preferences, pain points, and expectations. This feedback can then be used to refine and improve other marketing channels.
2) More control over outcomes
Implementing a well-defined sales strategy empowers you with greater control over the outcomes of your efforts. By establishing a systematic approach that can be replicated over time, you can fine-tune your sales process and optimize your results. With a well-optimized sales funnel in place, you can generate more sales by reaching out to more targeted prospects consistently and efficiently.
This level of control allows you to proactively guide the process and increase your chances of achieving your desired sales goals.
3) It's cost-effective for new businesses
Sales can be a cost-effective strategy, particularly for new businesses, as it can be initiated with the investment of the business owner's time. Unlike advertising or marketing campaigns that require significant financial investments, sales efforts primarily rely on personal engagement and relationship-building. By dedicating your time and effort to sales activities, you can start generating revenue without incurring substantial upfront costs.
While it's true that as your business grows and you employ sales staff, there will be associated costs, the early days of implementing a sales strategy rely on your own efforts. This allows you to control expenses and allocate resources more efficiently, enabling you to focus on establishing a solid customer base and driving business growth without breaking the bank. As your business evolves, you can adjust your sales strategy and allocate budget accordingly to further optimize your efforts.
4) Easy to adapt
Sales strategies can be adapted and modified based on your business needs and market conditions. You can experiment with different approaches, test new messaging, and adjust your targeting criteria to optimize your results.
Outbound vs. inbound sales
You may hear the terms inbound and outbound sales and wonder, "What's the difference?" These terms refer to different approaches to generating leads and initiating sales conversations.
Outbound sales
Outbound sales takes a proactive approach, with sales representatives actively reaching out to potential customers. They strive to generate leads and initiate sales conversations through targeted outreach efforts and direct communication. In an outbound sales strategy, the sales representative will initiate a conversation by reaching out to the prospect by phone, email, direct messages online (on LinkedIn, for example), or by stopping into a place of business.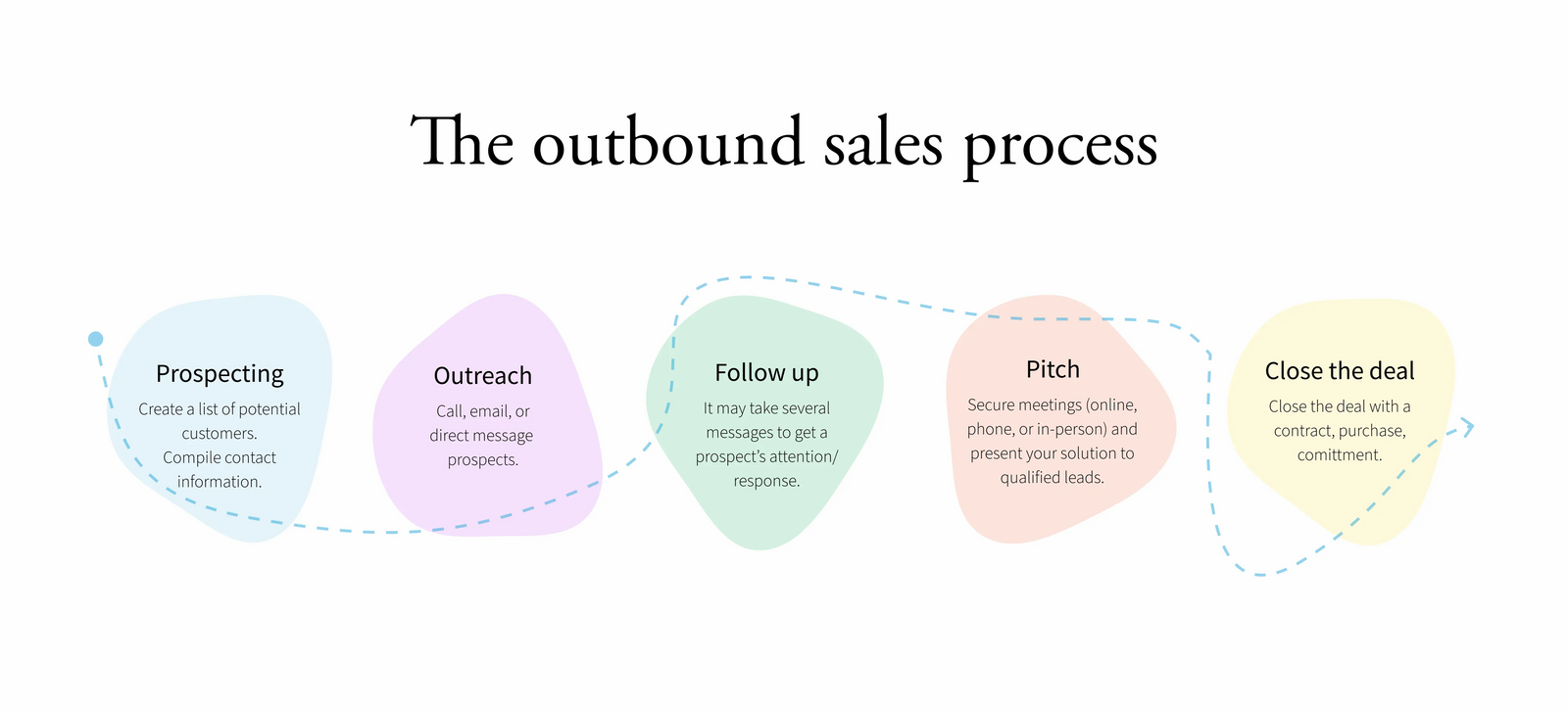 Inbound sales
In contrast, inbound sales focuses on attracting and engaging potential customers who have already shown interest in a product or service. The business creates valuable content, optimizes its online presence, posts on social media, runs ads, and implements strategies that draw potential customers to the business. In an inbound sales strategy, the potential customer will initiate a conversation by requesting information, booking a demo, or contacting the business. Then, a salesperson will follow up to schedule the initial meeting and complete the sales process.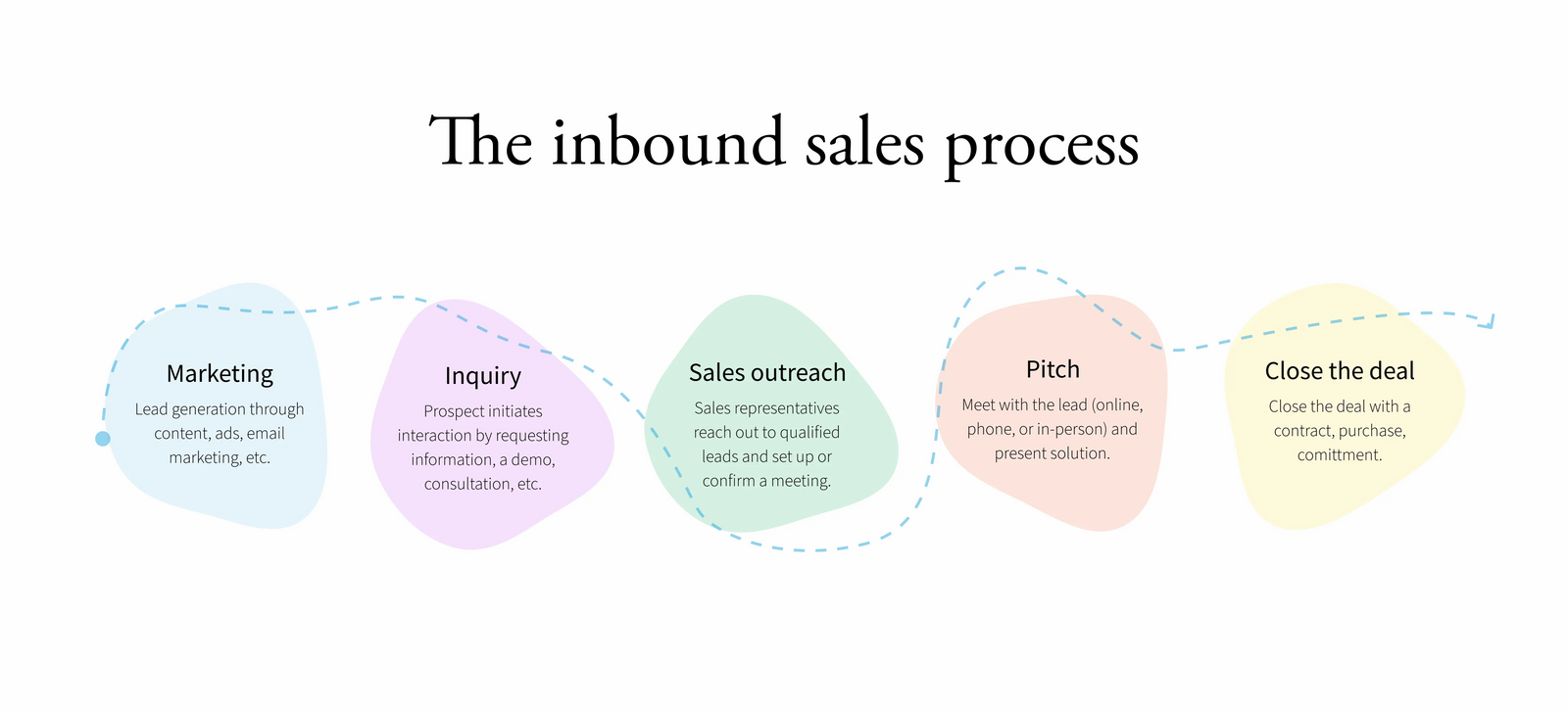 While the methods of lead generation differ, both inbound and outbound sales rely on qualified sales individuals who consult with potential customers and work towards finalizing the sale.
As mentioned previously, inbound tactics will take some time to produce leads. Therefore, businesses that want to generate faster revenue should start with an outbound sales approach.
How to create a sales strategy for your small business
Creating a sales strategy for your small business requires careful planning and considering many factors contributing to its success.
1) Define your ideal customer or client
It's important to create an "ideal customer persona." You can customize your sales efforts by understanding your ideal customer's needs and preferences. This involves creating targeted messages that speak directly to them. Develop an ideal customer profile to increase your chances of success in reaching the right people for your business.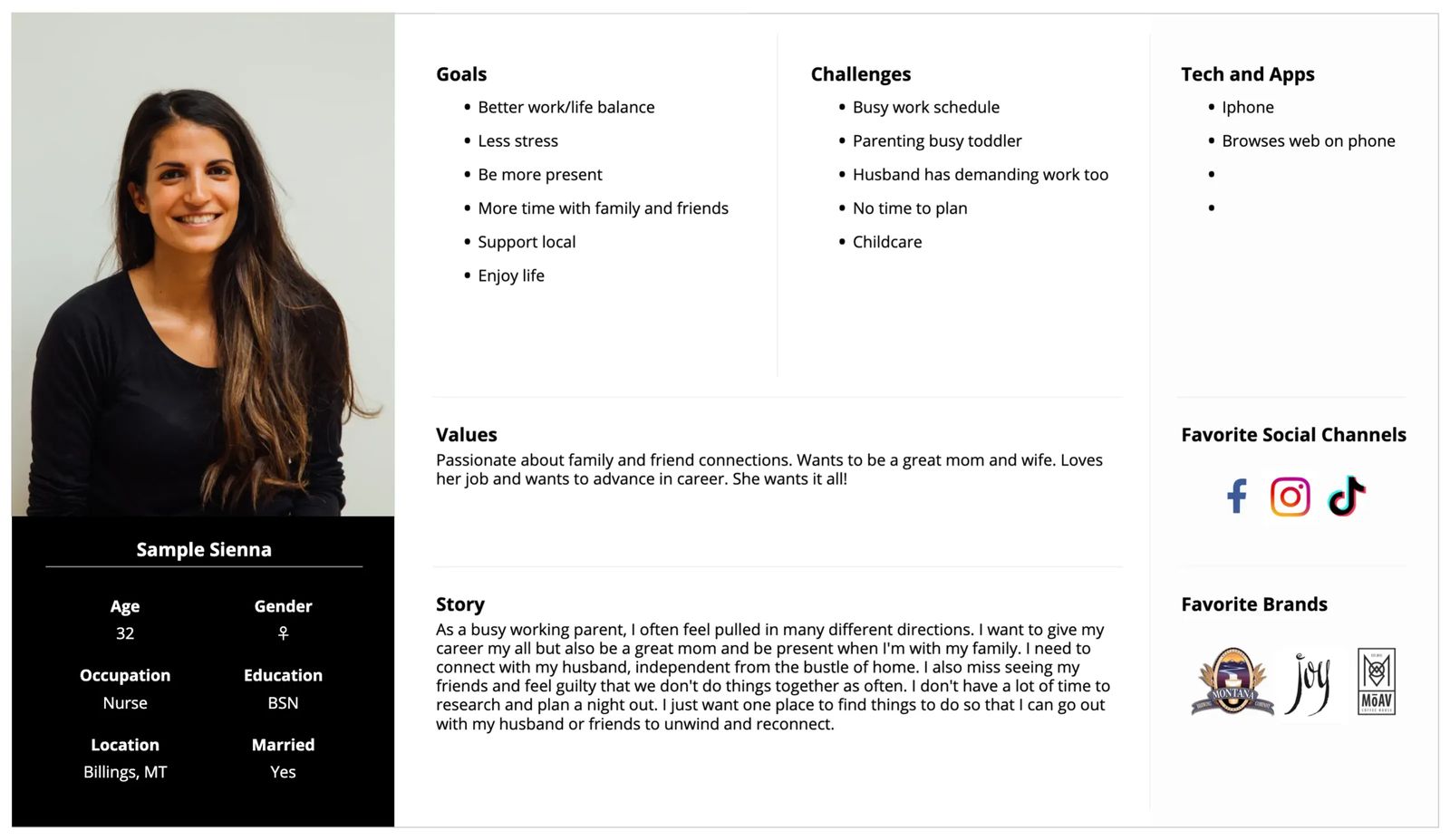 2) Outline your process
To effectively market your business, it's crucial to establish a well-defined process that outlines how someone becomes your customer and what happens afterward. This process ensures a smooth journey for both you and your customers.
For example, let's consider a life coach's process:
The prospective client fills out a contact form on the website to request a free discovery call.
The life coach and client have an initial discovery call to discuss the client's goals and challenges.
The life coach presents a coaching package tailored to the client's needs and provides pricing details.
The client reviews the proposal and agrees to proceed by signing a coaching agreement and making the initial payment.
Coaching sessions begin as scheduled, following the agreed-upon frequency and duration.
Establish these steps before initiating contact with potential clients or customers. Developing a structured process will enable you to operate professionally and efficiently while ensuring a positive customer experience.
3) Set your website up for success
Your website must capture your target customer's attention, educate them about how your product or service can help them, and motivate them to take action and become your customer. Regardless of how you market your business, your website is a vital piece of the puzzle.
Many people you cold email or call will visit your website before responding to you. It's imperative to make a good impression.
Your website should:
Explain what your business does (products and services it provides).
Detail how your product or service can help your ideal customer.
Answers questions and addresses concerns.
Make it easy for your customer to purchase or get started.
Ensure your website presents your brand professionally and delivers the information your potential customers need to make informed decisions. Remember, your website acts as a sales tool and often serves as the first point of contact with potential customers. Make a strong impression by creating a professional online presence.
Learn more about using your website as a sales tool.
4) Create a sales presentation
Prepare a sales presentation, or a sales deck or pitch deck, to utilize during consultations or meetings with potential customers. This presentation is a valuable tool to guide the conversation, address questions, and provide a comprehensive understanding of your offerings. Additionally, you can share it as an email attachment for interested leads to review at their convenience.
Create the presentation using Google Slides, PowerPoint, Canva, or your preferred document editor. Ensure the design is visually appealing and aligns with your other marketing materials, such as your website, to maintain a consistent brand image. Generating a PDF version of the presentation allows for easy printing or attachment when sending via email.
Here's an example from Zenifits to help you visualize the process and structure of a sales presentation.
What should you include in a sales pitch deck?
Here are a few suggestions:
Description of the business
Outline of products and services with key benefits
Explanation of how the process works
Pricing (omit if you customize plans/pricing)
Social proof with testimonials from other clients (if available)
Company or personal background and contact information
Call to action. Ask your lead to take the next step to get started.
Guide conversations using your sales presentation. When speaking with a prospective client, ask questions and allow plenty of time for them to ask their own.
5) Create a prospect list
Identify prospects and organize them into a contact list. In the case of B2B (business-to-business) operations, you can prospect on platforms like LinkedIn, trade directories, or conduct targeted searches online to find relevant companies. Gather contact information from their websites or through tools like Apollo or LinkedIn Sales Navigator.
If your product or service is more consumer-oriented, you may make initial contact with people by participating in online groups, like Facebook groups. Start saving social media profiles (from the groups and online communities you're already participating in) to follow up with later.
To get started, create a spreadsheet and add contacts to it. Include essential details such as the contact's name, email address, phone number, and mailing address (if applicable). Additionally, include links to their social profiles, such as LinkedIn and Twitter, to have a comprehensive view of their online presence.
6) Initial outreach
Once you've compiled a list of prospects' email addresses gathered through referrals from friends, family, acquaintances, networking, or online prospecting, it's time to take the next step and initiate contact.
For B2B businesses, cold emailing is a highly effective approach to connect with prospects and schedule a call or Zoom meeting with the ultimate goal of making a sale.
Consider exploring other methods, such as cold calling or visiting local businesses in your area, utilizing the communication channel that offers the best chance of connecting with your prospects.
For B2C businesses offering consumer products or services, reaching out to potential customers via direct messaging on platforms like Facebook, Instagram, or other social networks can yield better results. However, approach this strategy with caution. Avoid sending spammy messages to strangers. Instead, focus on building connections with individuals in online groups and establishing relationships first. Once it feels appropriate, you can initiate direct messages to further the conversation.
Remember, the key is to establish genuine connections and provide value to your prospects in every interaction.
7) Follow up
It can take many interactions to get a meeting with a qualified lead. Your first email or interaction may be overlooked. So, follow-up messages become essential. We recommend sending at least five emails: an introductory email followed by four well-spaced follow-ups. Personalize your emails and keep them concise, aiming to sound like a genuine human rather than an automated spam email. The key is highlighting the benefits your business can provide the recipient.
8) Meet and pitch
When conducting a successful sales meeting, thorough research is key. Before meeting with the prospective customer, take the time to gather information about the individual and their company. Familiarize yourself with their industry, challenges, and goals. This preparation allows you to tailor your approach and ask insightful questions during the meeting, demonstrating your understanding of their unique needs. By showcasing this knowledge, you establish credibility and build rapport from the beginning.
During the sales meeting, be sure to ask questions. Engage in active listening and encourage the prospect to share their thoughts, concerns, and objectives. By actively involving them in the conversation, you can uncover valuable insights enabling you to customize your presentation to their needs. Walking the prospect through your sales pitch, highlight the unique benefits they will receive from your product or service. Emphasize how your offering directly addresses their pain points and provides solutions that will positively impact them. You increase the likelihood of a successful outcome by aligning your presentation with their goals and demonstrating value.
Sales meetings can occur through various mediums, such as video conferences, phone calls, or even in person. Being professional, well-prepared, and attentive is important regardless of the format. Communicate your value proposition, address any concerns or objections, and provide ample opportunities for the prospect to ask questions and seek clarification. Remember to convey enthusiasm and confidence in your product or service. Building trust and rapport is essential throughout the meeting, and it's important to follow up promptly after the meeting to reinforce the positive impression and maintain momentum toward a successful partnership.
9) Close the sale
When reaching the end of the sales meeting, make a concerted effort to close the sale. If the prospect has shown positive interest and is ready to move forward, confidently present the agreement terms and seek their commitment. Provide any necessary details, address any remaining concerns, and guide them through the process of finalizing the sale. By closing the sale during the meeting, you can capitalize on the prospect's enthusiasm and secure their commitment.
In some cases, the prospect may require additional time to make a decision. In such situations, follow up promptly and proactively. Reach out to the prospect with a personalized message, reiterating the key benefits discussed and any specific agreements made during the meeting. Keep the lines of communication open, addressing any questions or concerns. Maintaining engagement and providing the necessary support increases the chances of securing their commitment.
Remember, the art of closing the sale lies in actively guiding the prospect toward a commitment. Be proactive, prompt, and responsive in your follow-up efforts, reinforcing the value proposition and addressing any concerns. By effectively managing the closing process, you increase your chances of securing the sale and fostering a successful partnership with the customer.
Useful sales tools
Some tools can help you manage your sales pipeline with efficiency.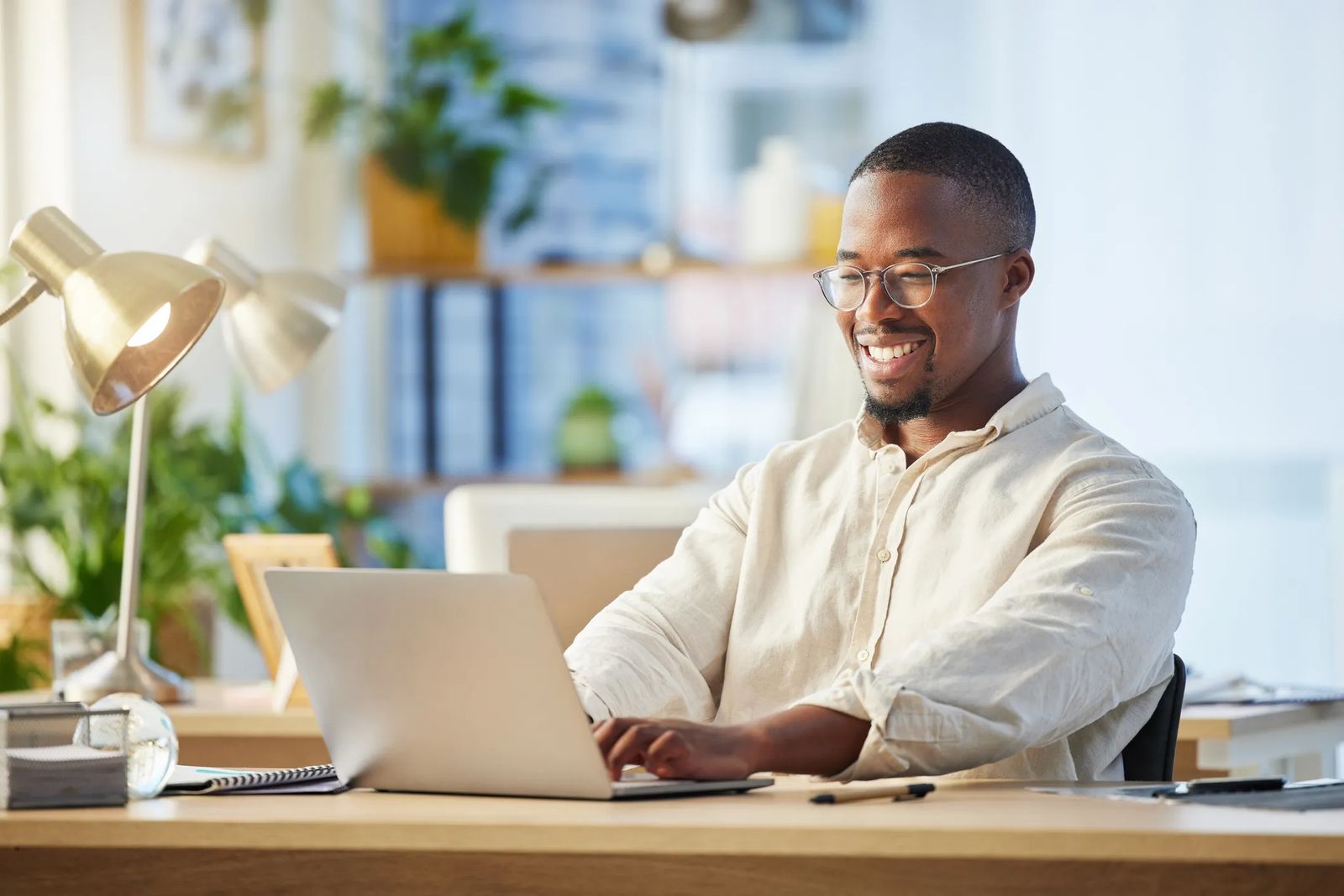 CRM
Implementing a Customer Relationship Management (CRM) system, like Salesforce, Hubspot, Pipedrive, or Zoho, is an invaluable tool for effective sales management. A CRM helps you organize and streamline your sales process, enabling you to track and manage interactions with prospects and customers. With a CRM, you can record essential details in one centralized database, such as contact information, communication history, and purchase history. Then, you can access critical information quickly, tailor your approach based on individual customer preferences, and provide a more personalized experience. A CRM also enables you to set follow-up reminders, automate tasks, and track sales performance metrics. Utilizing a CRM enhances productivity, improves customer relationships, and gains valuable insights that can drive your sales strategy forward.
Online scheduling
Make scheduling meetings with prospects seamless and efficient by utilizing online scheduling tools such as Calendly or Savvy Cal. These platforms allow you to share your availability with prospects, eliminating the back-and-forth of finding a mutually suitable time. Prospects can select a time slot that works for them, and the meeting is automatically added to both your calendars. This saves time, reduces scheduling conflicts, and enhances customer service.
Proposal and electronic signature platforms
Streamline your proposal creation and approval process using proposal and electronic signature platforms. These tools, such as DocuSign or PandaDoc, enable you to create professional and customizable proposals that effectively communicate your offerings. With built-in templates and collaboration features, you can quickly tailor proposals to specific prospects. Once the proposal is ready, you can send it electronically, allowing prospects to review and sign it online. The software eliminates the need for physical paperwork, reduces turnaround time, and expedites the agreement process. By leveraging proposal and electronic signature platforms, you enhance efficiency, improve document management, and accelerate the closing of deals.
All-in-one platforms
Consider utilizing all-in-one platforms such as Honeybook or Dubsado for a comprehensive and integrated solution. These platforms combine various sales tools, including CRM functionality, online scheduling capabilities, and proposal management features, all within a single platform.
Small business sales tips
Successfully navigating the world of sales is essential for the growth and success of your small business. Here are a few additional tips.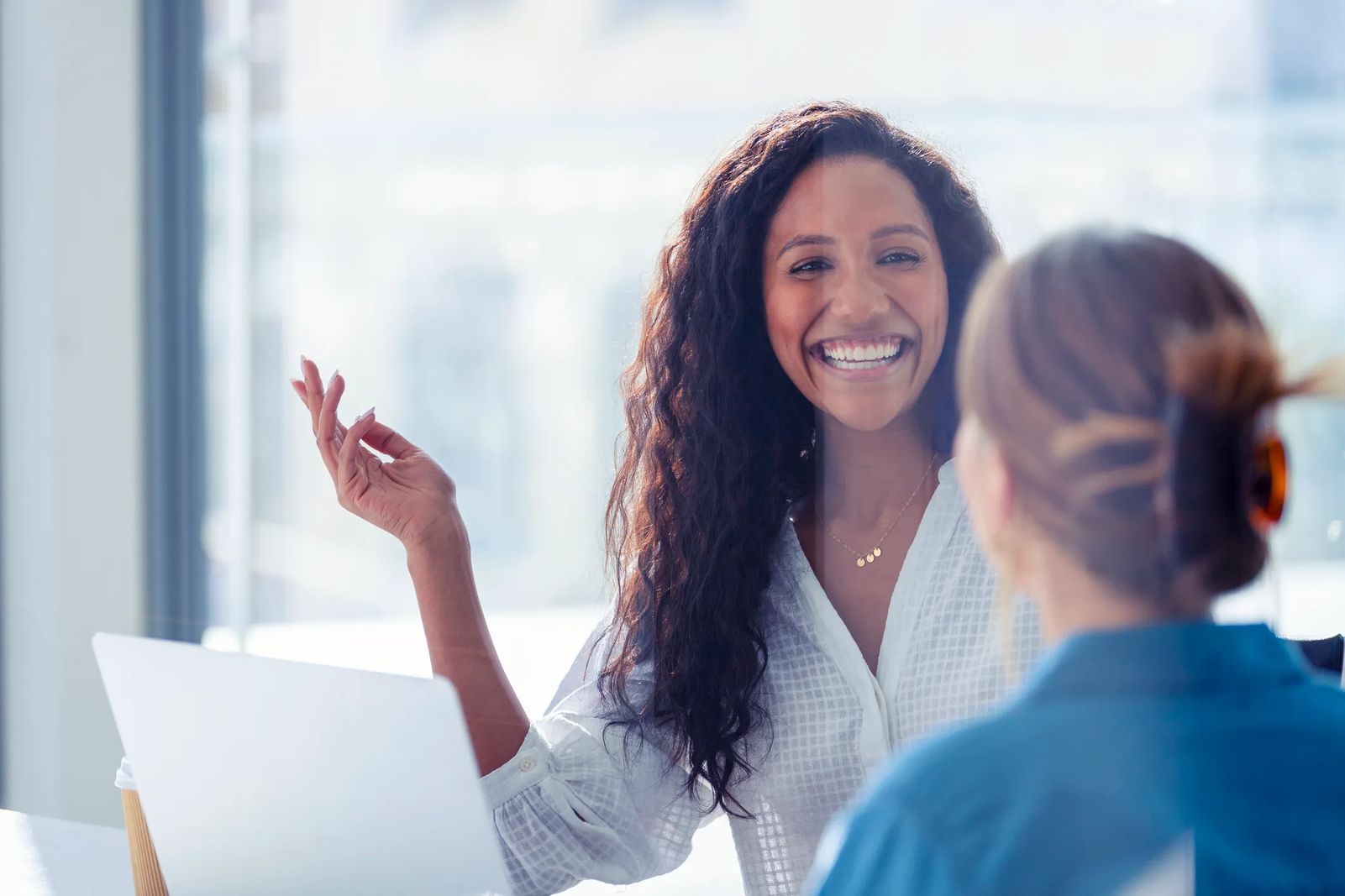 You'll need to reach a lot of people
In the world of sales, reaching a large audience is crucial. While only some people you contact will become customers, casting a wide net increases your chances of finding those interested in what you offer. To expand your reach, utilize various channels, such as cold calling, email marketing, social media, and networking events. Consistency is vital, so establish a regular outreach routine and maintain a steady flow of communication with potential customers. By actively reaching out to many people, you maximize your opportunities to connect with prospects and ultimately grow your customer base.
Follow-up is important
Don't underestimate the power of follow-up in the sales process. Many sales are made in the follow-up phase, so make it a priority to follow up with prospects after initial contact. Send personalized messages, provide additional information, address outstanding questions, and nurture the relationship. Be proactive and persistent in your follow-up efforts, demonstrating your dedication and commitment to meeting their needs. By staying engaged and responsive, you remain at the forefront of their minds and increase the chances of converting them into customers.
Get comfortable hearing "no"
In sales, rejection is inevitable, and hearing "no" is part of the journey. Embrace it as a learning opportunity and a stepping stone towards success. Reframe rejection as valuable feedback that can help you refine your approach and understand your prospects better. Don't take it personally. View it as a natural part of the sales process. Stay resilient, maintain a positive mindset, and use rejection as fuel to improve and grow. Remember, every "no" brings you closer to a "yes," and each rejection is an opportunity to adapt, learn, and ultimately increase your chances of hearing "yes" from the right customers.
Develop a sales strategy to grow your small business
Developing effective sales strategies is essential for the success of any small business. Implementing the right approach can attract customers, build relationships, and drive revenue growth.
Free workbook: Win customers with your website!
Create a strategy to get more leads and sales from your website.