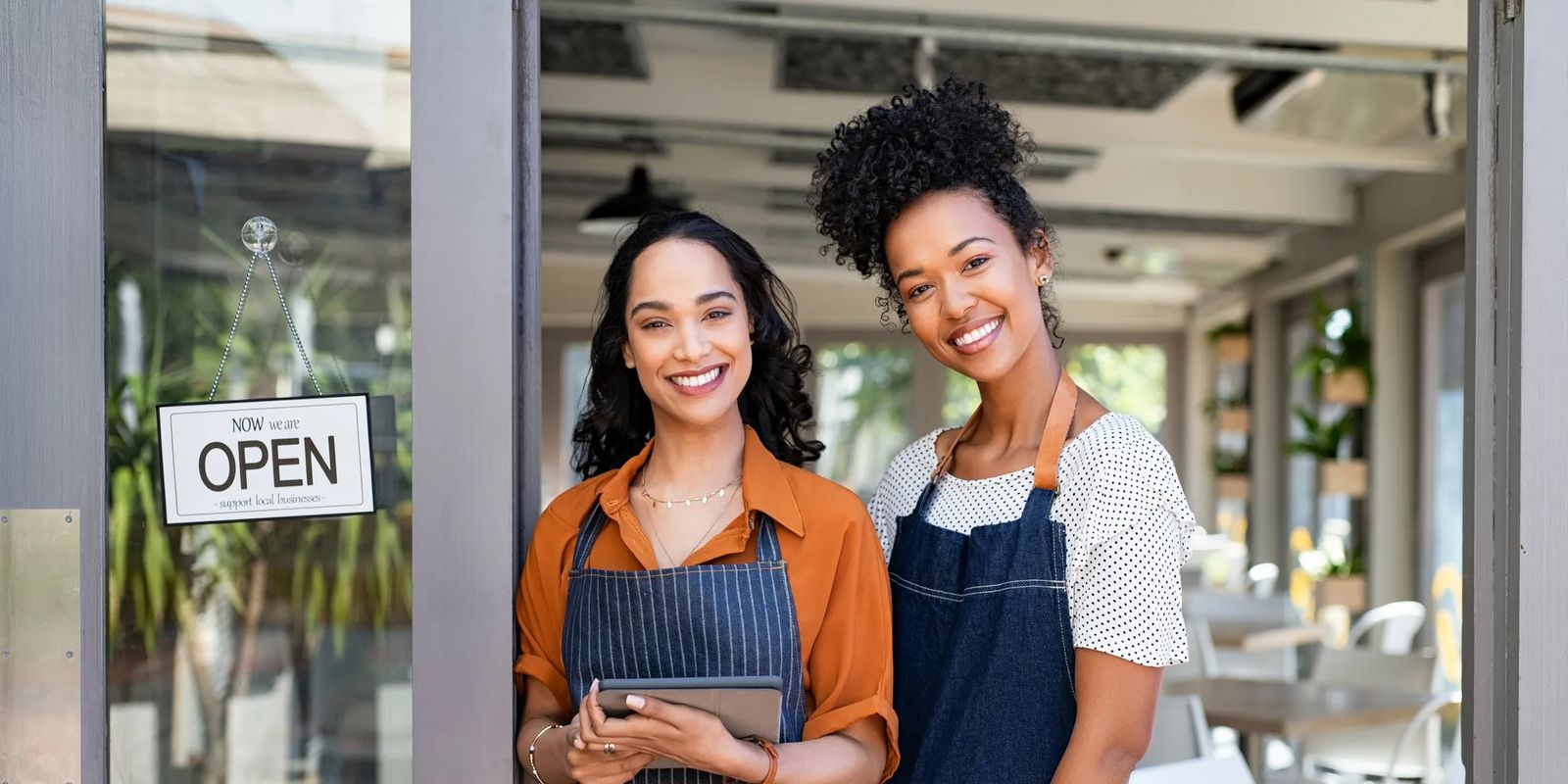 How to set up your Google Business Profile
Want to get more online visibility for your local business?
Creating a Google Business Profile is a powerful tool for small businesses to enhance their online presence, increase awareness, engage with customers, and build a positive reputation. It's a free and simple way to improve your chances of attracting local customers and growing your business.
Set up your Google Business Profile
Step 1: Go to Google Maps
Visit Maps.Google.com and open the sidebar menu. Then, click on "Add your business."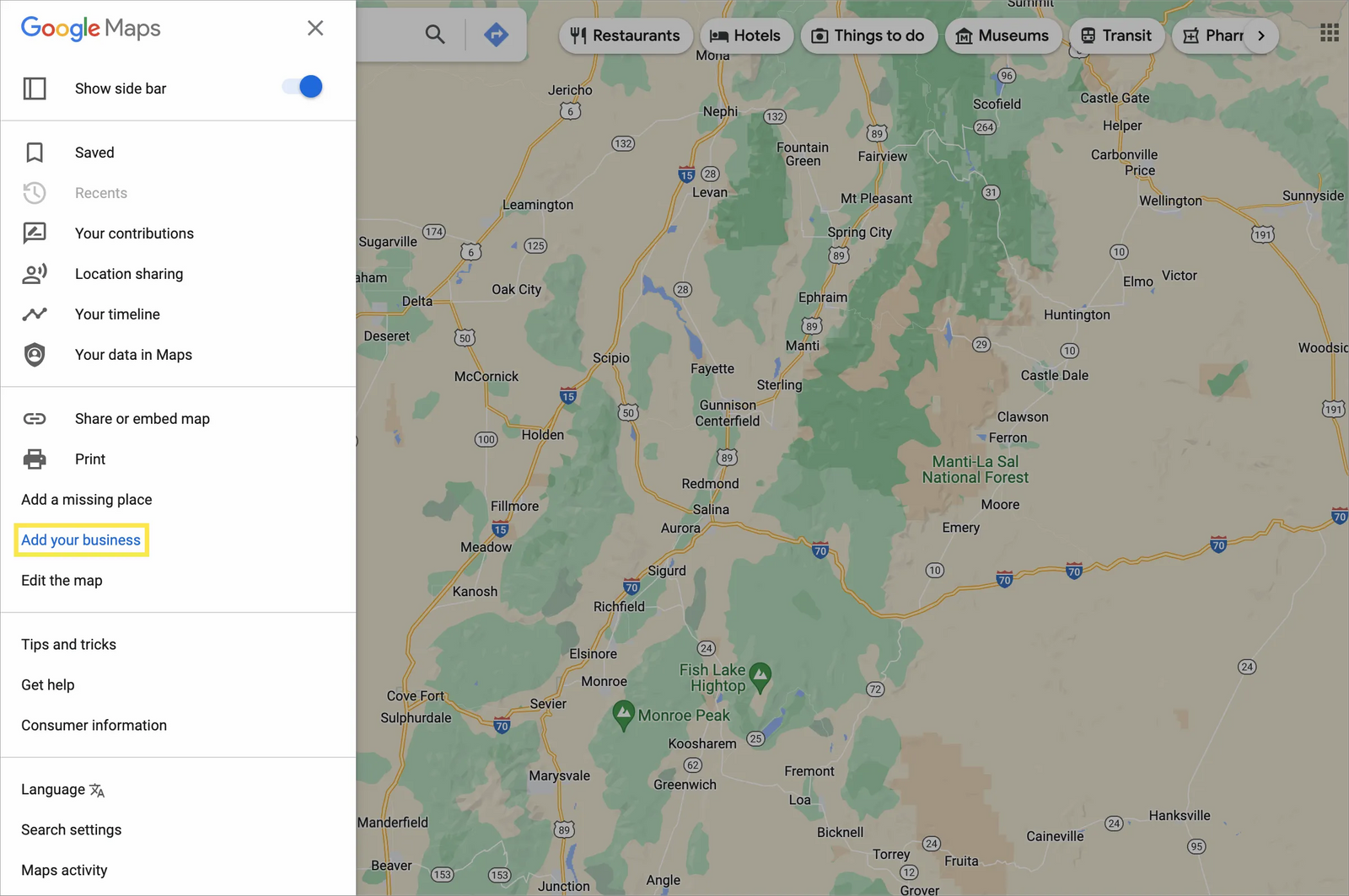 Step 2: Sign in or create a Google Account
If you already have a Google Account, sign in using your email address and password. If you don't have one, click the "Create account" button and follow the instructions to set up a new account.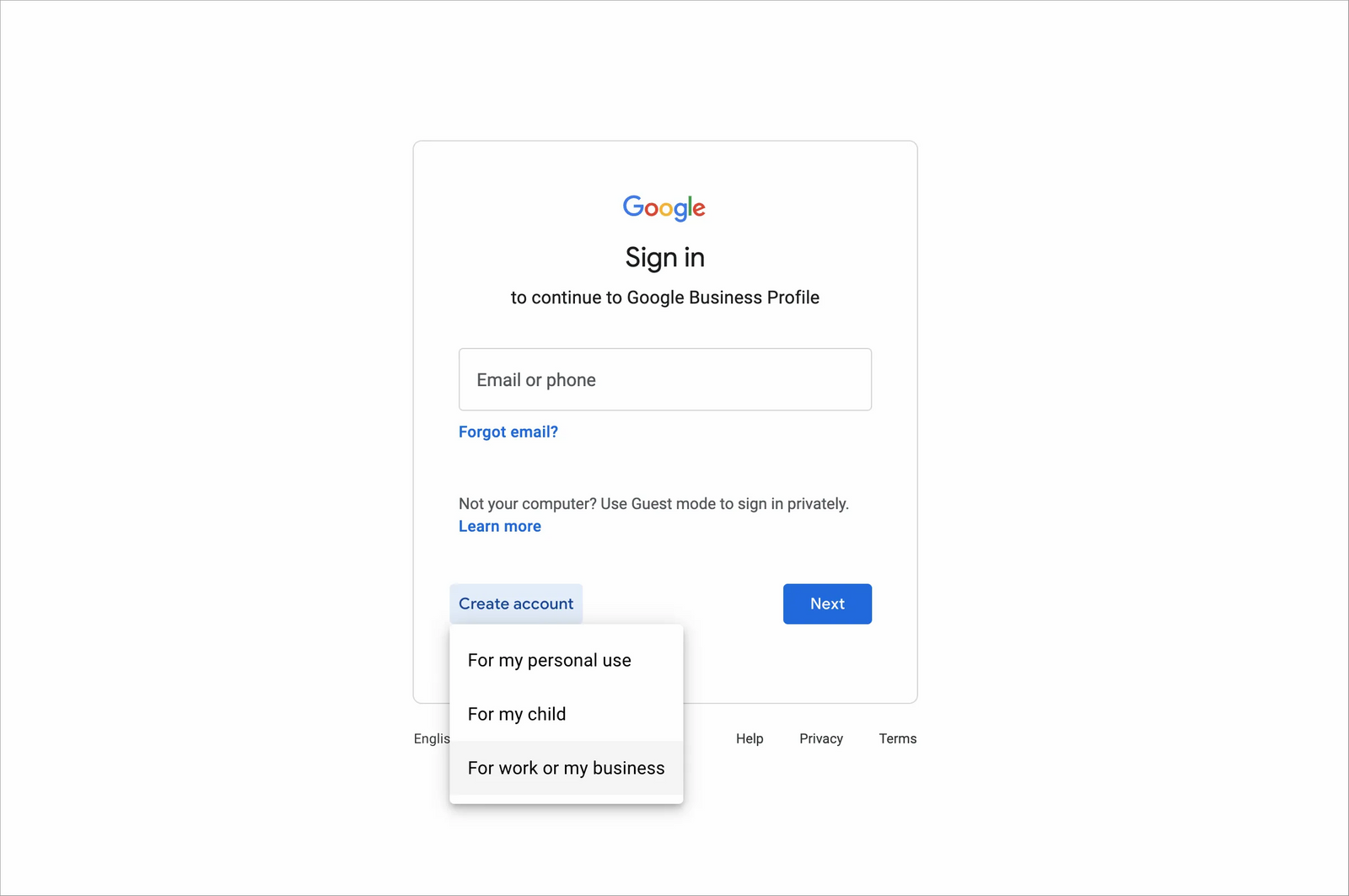 Step 3: Enter your business name and location
Next, you'll enter your business name and location. Type in the name of your business exactly as you want it to appear on your profile.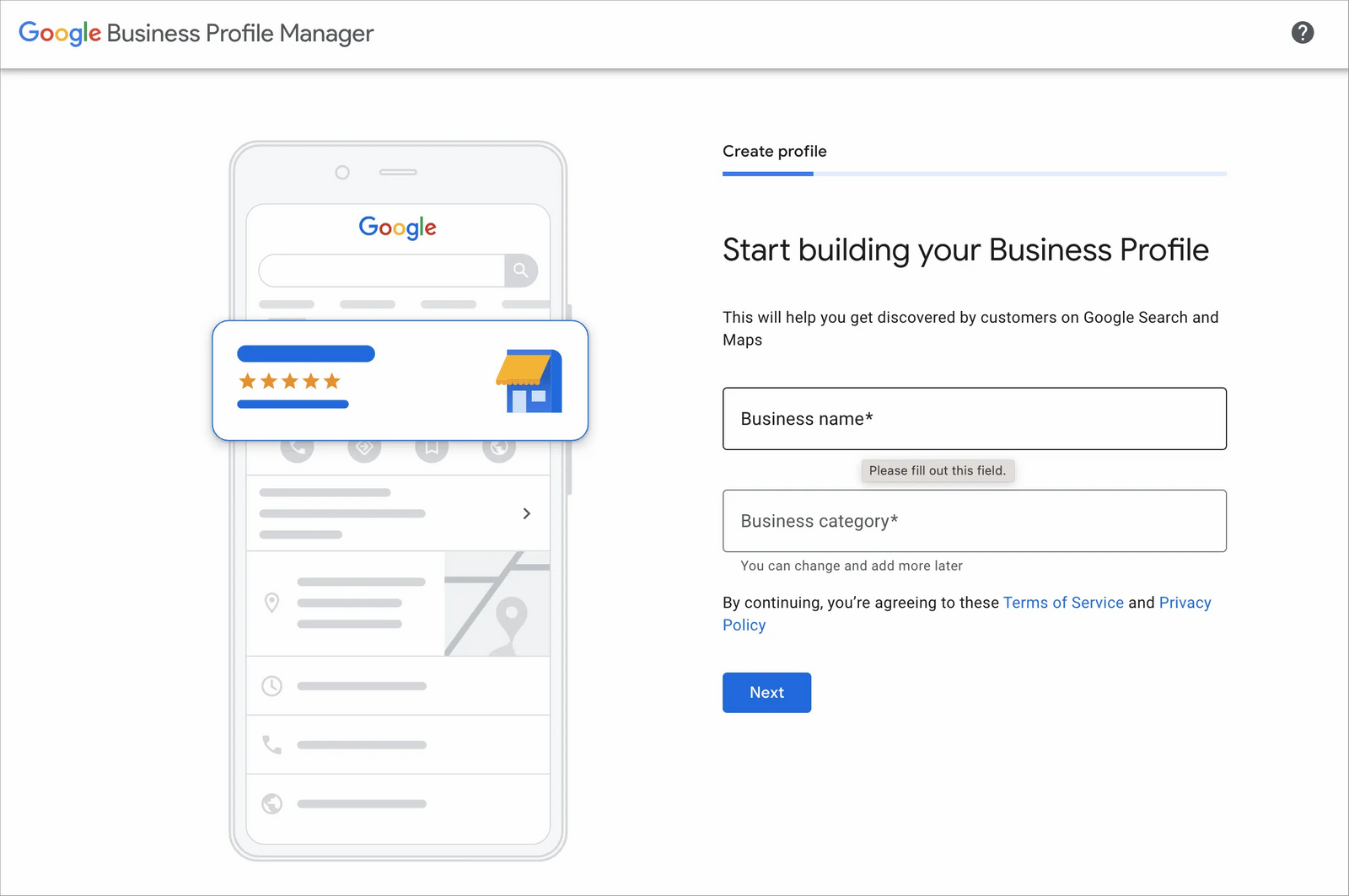 Step 4: Add your location or service area
Local businesses may have a physical location (like a store, office, or restaurant) where they serve clients or customers. Others may provide service within a given locale but without a brick-and-mortar location (a health coach may meet their clients at a gym or provide coaching virtually, for example). Google allows you to create a listing for either type of business.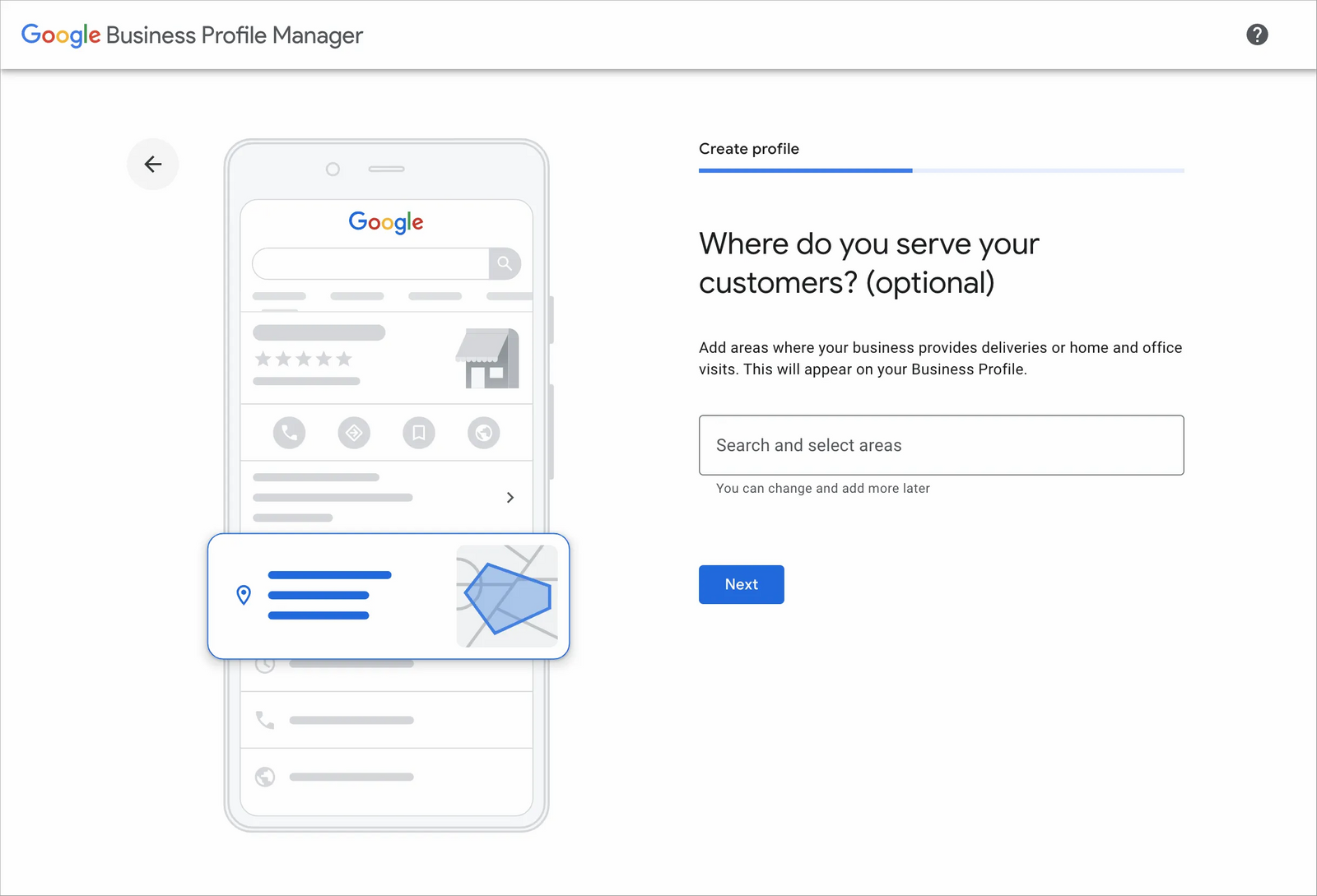 Step 5: Add contact details and website
Next, you'll be prompted to enter your phone number and website address. If you don't have a website, you can skip this step. But having a website can benefit your business, allowing customers to learn more about you.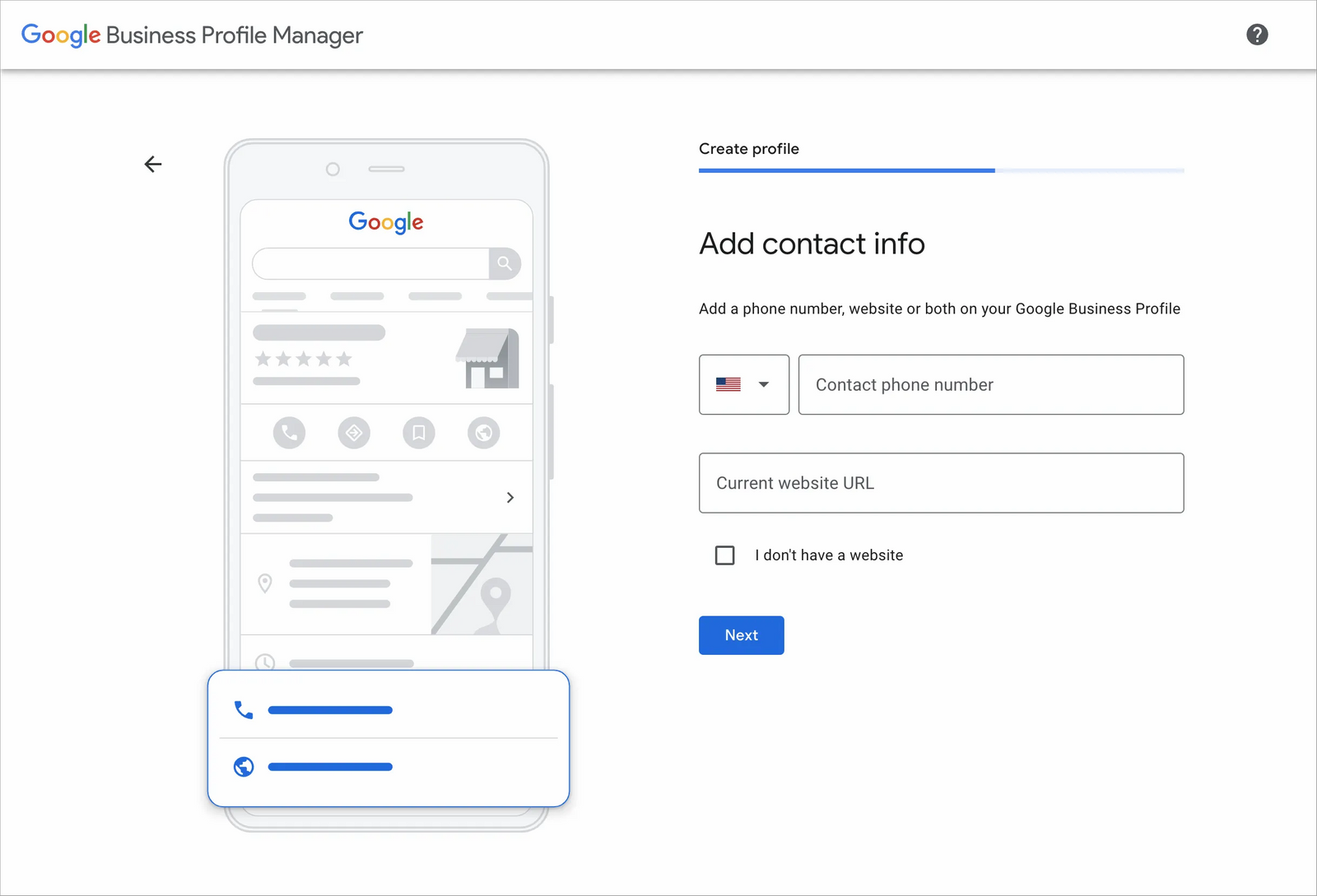 Step 6: Verify your business
To ensure that you're the actual owner of the business, Google will ask you to verify your business. The verification process usually involves receiving a postcard with a verification code at your address or by phone. Follow the instructions provided to complete the verification.
Step 7: Customize your business profile
Once your business is verified, you can customize your profile by adding photos, a description, products, and other details that make your business unique. Take time to strategically complete your profile so potential customers get a better idea of what your business offers.
And that's it! You've successfully set up your Google Business Profile. Remember to update your profile regularly by adding new photos, responding to customer reviews, and keeping your business hours accurate. This will help you attract more customers and make your business more visible online.
How to optimize your Google My Business Profile
When someone searches for "[insert your product or service name] near me" or "[insert your product or service name] [your city] [your state]," you want your business to show up!
Optimizing your Google Business Profile can help improve your ranking in Google Maps, which often displays at the top of these local Google search results.
Here are some steps you can take to optimize your listing:
Complete your profile
Fill out all the information requested in your Google Business Profile, including your business name, address, phone number, website, business hours, and a detailed business description. Ensure that your information is accurate, consistent, and matches what you have listed on your website and other directories.
Select the proper categories
Choose the most relevant categories to represent your business accurately. Be specific and choose categories that best describe your products or services. This helps Google understand your business and improves its visibility in relevant searches.
Add photos
Include high-quality photos of your business, products, and services. Photos make your listing more appealing to potential customers and provide visual cues to Google about your business. Make sure the images are correctly sized and optimized for web viewing.
Collect positive reviews
Encourage customers to leave reviews on your Google Business listing. Positive reviews attract more customers and signal to Google that your business is trustworthy and relevant. Responding to positive and negative reviews shows engagement and customer care.
Improve engagement
Use the "Posts" feature in your Google Business dashboard to share updates, special offers, or events. Regularly posting relevant content keeps your listing fresh and increases engagement with potential customers. Respond promptly to customer inquiries or messages through the messaging feature, if available.
Get local citations
Local citations are mentions of your business name, address, and phone number (NAP) on other websites, directories, and review platforms. Ensure your NAP information is consistent across all online platforms. Getting listed in relevant local directories and obtaining backlinks from reputable websites can boost your local search rankings.
Use relevant keywords
Incorporate relevant keywords in your Google Business Profile description, posts, and reviews. Consider what your potential customers might search for when looking for businesses like yours. However, use keywords naturally and avoid keyword stuffing, as it can harm your ranking.
Monitor insights and make adjustments
Regularly check the insights section of your Google Business dashboard to gain insights into how customers are finding and interacting with your listing. Analyze the data to identify areas for improvement and adjust your strategy accordingly.
Remember that optimizing your listing is an ongoing process. Keep your information up to date, engage with customers, and consistently work on improving your online presence. By following these steps, you can enhance your chances of ranking higher in Google Maps and attracting more local customers.
Get your free website planner.
Getting organized is the first step to website success.