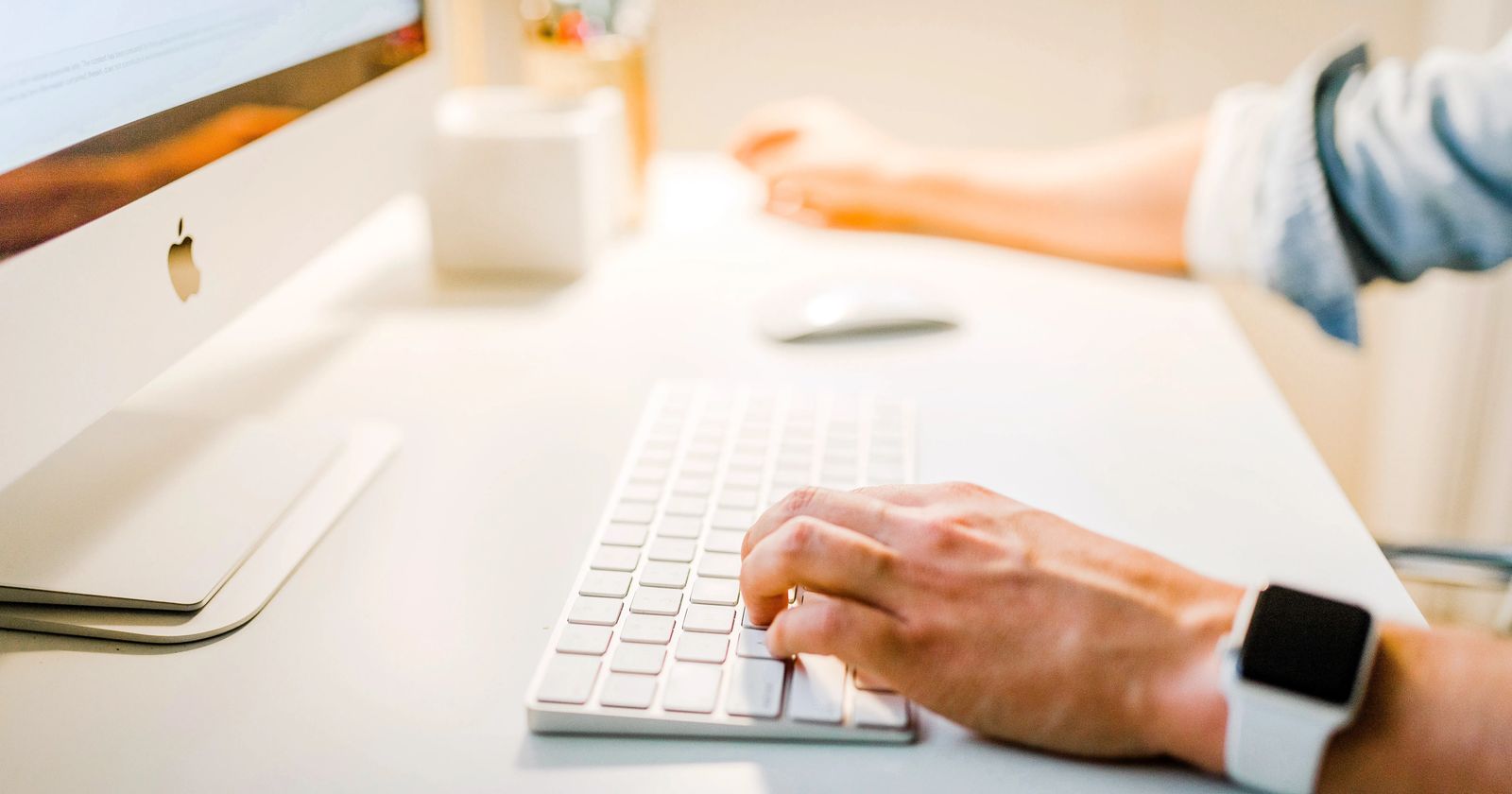 Digital Marketing and SEO: A Phased Approach
As a business owner, you've undoubtedly been pitched "all-in-one" search engine optimization (SEO) packages from multiple different vendors. They bombard you with information and a long list of monthly activities that they'll complete to "help you rank on Google."
You know SEO is important. "If you're not on the first page of Google, how will your business succeed?" It also sounds nice to have someone else take care of "all of those things" they list in their proposals because your time is limited, and you have a business to run.
So, you sign up and allocate several hundreds of dollars per month (adding up to several thousand over the year) to this SEO package, trusting that all will be taken care of, and new customers will start rolling in.
The company is likely very attentive to you at the beginning. They work with you to claim all of your directory listings and "optimize your website." Once the sale is made and a little time passes, you maybe receive a generic monthly report from them along with an email that says, "look at these analytics...it's working!" However, you're not really seeing actual customers matching up with these "results." You start to wonder what they are doing for you every month and what you're paying for. You're busy, and you don't have time to hold them accountable. It all adds up to a lot of waste!
We're not suggesting that all digital marketing and SEO companies are created equal and that they are all bad. However, some don't fulfill all of their promises, and unfortunately, they take away resources that could be used in other areas to grow your business. If you're like most small businesses, choosing to invest in SEO may mean that you can't invest in content, social media marketing, pay-per-click advertising, or other offline marketing activities. And, the truth is that most businesses need a multi-faceted marketing mix to reach their customers through more than one channel.
Let's think about your customers for a moment. Think of the customers you already serve. Are they likely to perform a search on Google and simply buy a product or service because it's the top result? Or, do they start with a search, visit a few of the websites, read some reviews, and perhaps ask for recommendations on Facebook?
The reality is that the customer journey to your business is not linear. So, if your budget gets tied up in a monthly SEO package, it can make it challenging to shift to other strategies to reach your potential customers throughout their journey.
So, what should you do?
We recognize that SEO is one of many essential activities within a successful online strategy. That's why Cardsetter includes many SEO features that don't require an advanced SEO package, or hiring an SEO specialist, right within our platform. For most websites, the set of base-features that Cardsetter provides, paired with ongoing relevant content, is more than sufficient for excellent search engine rankings.
So, if your website is running on Cardsetter, then beyond that, the first thing you should do is start developing relevant content on your website. When you create content that answers your audience's questions (and common search queries) and add it to your Cardsetter website, your efforts compound over time. Not only does content help improve your SEO rankings, but it also brands you as an expert in your space, and you can share it for engagement on social media. If you don't have time to create articles and content for your website on your own, then working with a freelance writer or content marketer to do this for you is a good idea.
We recommend a phased approach to online marketing.
We recommend using your marketing budget in a phased approach. At Cardsetter, we refer our customers to digital marketers who encourage this strategy. In addition, Cardsetter has several SEO features built into our platform to give you a solid foundation to perform well in the search engines. More on that below.
What do we mean by a phased approach?
Your business very likely could use some SEO help to ensure that your online presence is working to your advantage. Still, you probably don't need a forever-ongoing-monthly effort behind it. It's not about gaming the search engines anymore. Google has taken steps to ensure that you can't do that. And, Google is prioritizing more than ever, quality brands in their rankings. That means they are taking signals from other online marketing functions – content, social media activity, reviews, and more – to populate their rankings.
On top of that, Google search results have more ads displaying on page one than ever before. There's a dramatic shift to "pay to play" on page one. Good or bad, this is reality.
In a phased approach, your business would work with a digital marketing specialist to set the foundation for search engine optimization, ensuring that keywords have been researched and included within your content on the right pages. They would make sure that your meta titles and descriptions are set up correctly to rank for those keywords. They would evaluate your offsite presence in relevant directories specific to your industry and in your map listings. But once that foundation is set up, rather than continuing to charge you for marginal monthly changes for SEO, they'd shift your budget to other activities.
For example, once your SEO foundation is in place and you've started to move up in the rankings, the next step might be adding new content to your website that's helpful and relevant to your audience. And instead of relying only on Google searches to drive traffic to that content, some of your budget would be used to push your content out to a relevant audience to grow your brand. Later, you might try other PPC strategies or a social media push.
After a few months, your digital strategist might do another SEO audit and make adjustments to make sure your site is continuing to make progress.
This "robust" multi-channel approach is what is relevant for SEO today and is what Google is looking for – companies that are building a strong brand, who are serving their customers with valuable information, and who have an online reputation for quality.
The reality is that the "all-in-one" packages don't end up being what they seem. Even if the company is "checking all the boxes" each month, the quality is often sub-par at best because they're just trying to check the box, they aren't focused on your results. The bigger issue, however, is that they tie up your budget in SEO or in some cases, a very diluted "one size fits all" mix of SEO and other digital marketing tactics.
At Cardsetter, we're focused on building a website platform that you'll love with the essential features you need. With our affordable pricing, your budget is freed up to work with other digital marketing experts who can be focused on every detail of your digital marketing strategy, and who focus on high-quality tactics that shift with your business's needs.
Here's a list of the SEO features that Cardsetter offers for every website:
XML Sitemap – Sitemaps inform search engines about every published page on a website that's available to crawl. Google, Bing, and other major search engines use sitemaps to find the pages that should be indexed. Cardsetter automatically creates sitemaps for every website and makes them available to major search engines.
See also:
Image Alt Text – Cardsetter makes it easy to add alt text to any image. Search engines use alt text to help them understand what an image shows. People who use screen readers also depend on alt text to describe what the image depicts.
See also:
Page Metadata Descriptions – Search engines sometimes use meta descriptions to help understand what a page is about. They may also use meta descriptions as the snippet when displaying the page in their search results. (Please note, though, Google doesn't always use the meta description as the page snippet. Sometimes Google creates its own snippet if it believes it's more accurate to the user's query.)
See also:
SSL Security – Every Cardsetter website is served using SSL/TLS (Secure Socket Layer/Transport Layer Security) encryption. This is the same level of security used by financial institutions and e-commerce websites that accept credit cards, etc. Google heavily penalizes sites that don't use SSL since unsecured websites (those that don't use SSL) present a security risk to their visitors.
See also:
Automatic URL Redirects – Cardsetter automatically creates and manages 301, 302, 307, and 308 redirects. These redirects help old changed URLs redirect to the current/updated page. These redirects are essential in maintaining old links throughout the internet. They also help Google understand where content has been moved in case a URL changes. While redirects aren't optimal, it's critical to redirect content properly when the URL must change.
See also:
Robots.txt File – Cardsetter automatically creates and manages every website's robots.txt file. These special files tell search engines what pages should be indexed, which pages should not be indexed, and where other important assets are located (such as the sitemap). Google expects every website to have and maintain a robots.txt file.
See also:
Mobile Optimized – Since a large portion of most website traffic (and Google search requests) come from mobile devices, Google heavily weights a website's user experience on a mobile device when ranking sites in their search results. Every Cardsetter website is optimized for use on a mobile device and meets a wide variety of standards set by Google for mobile-friendliness.
See also:
Social Sharing – Sharing on social media means more people can find your website. Not only does this mean more people are likely to see your website, but it also means there are more links on the internet pointing to your website, which in turn helps search engine rankings. Every Cardsetter website supports social sharing using a variety of tools and/or external services, which makes sharing a page on social media easy for visitors.
Rich Internal Linking – Rich internal links on a website helps search engines build a complex "map" of a website's content, and how different pages are related. Cardsetter makes building this internal linking structure intuitive and straightforward.
See also:
Keyword Targeted URLs – Cardsetter makes creating keyword-optimized URLs incredibly easy and automatic. Cardsetter also allows for manually setting (and changing) URLs. It also automatically manages to redirect URLs if they change.
See also:
Fast Load Times – Cardsetter serves websites very fast using the Google Cloud infrastructure, the same computing and network infrastructure that Google uses! Search engines use page load speed when ranking websites since the visitor's experience depends heavily on webpage load times. Optimizing load times is very complex, and there are many variables. Cardsetter makes it easy by optimizing load times automatically.
See also:
Image Optimization – Images heavily contribute to page speed since they're often the most substantial part of downloading any page. Cardsetter automatically optimizes each uploaded image for the web. There's no need for Cardsetter users to manually shrink, compress, or optimizes images before uploading them to their Cardsetter website.
See also:
We want to see small businesses succeed online, and too often, they become entirely discouraged after signing up for a "one size fits all" package that didn't perform for them. This usually happens because the package is limited in scope, or the company doesn't do much past the initial setup and doesn't stay accountable to their promises. Small businesses can succeed online when their digital strategy is customized around their business and uses their budget within a multi-channel, phased approach.
If you need help finding a reputable digital marketing partner, reach out, and we'll connect you with a provider who we trust.
Free workbook: Win customers with your website!
Create a strategy to get more leads and sales from your website.