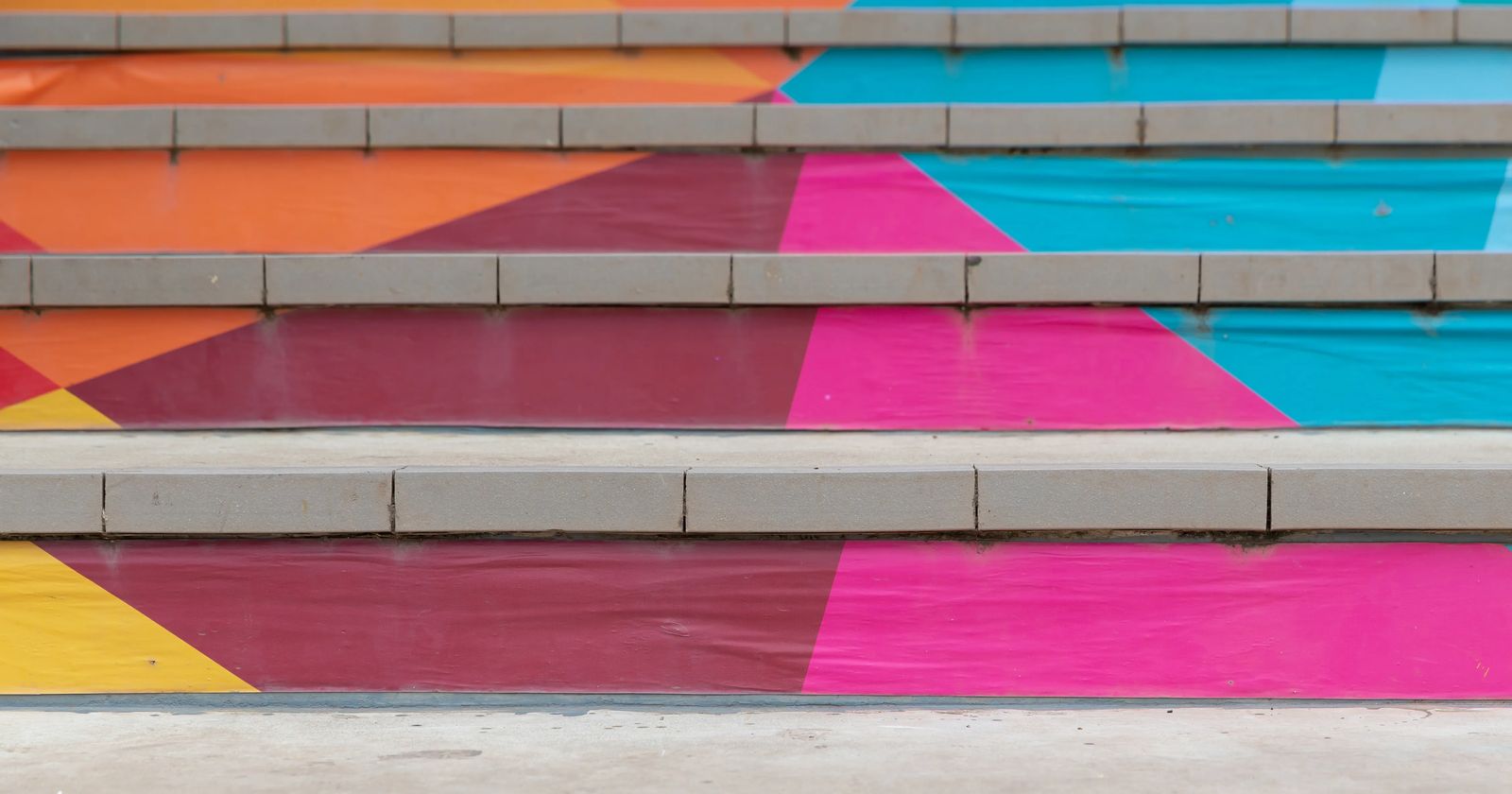 Add "how it works" to your website to increase conversions


Are you struggling to turn website traffic into customers?
Many issues can impact the efficacy of your website. One potential reason your site isn't generating leads and sales could be that your visitors are confused about your product or service.
Whether someone is ordering a pair of socks or scheduling consulting services for their business, they need reassurances to help them take action.
Adding a "how it works" section to their website can help many organizations.
What is a how it works section?
"How it works" may appear on a website's homepage, or it may have an entire page dedicated to the information. It may also have a different heading like "our process" or similar.
This section should walk your website visitor through the steps that occur once they take the initial action to become your customer.
For example, a business consultant's "how it works" section might say:
Step 1: Book a free consultation at a time that works for you.
Step 2: We'll discuss your business's specific needs.
Step 3: I'll provide a consulting package tailored to your business.
Step 4: We'll begin working together. Sessions will take place over Zoom.
With the addition of this information, the website visitor understands "what happens next."
"How it works" can also work well in video format. A product tour or explainer video will often include directions on how the viewer can get started with the product or service and what will happen next.
The benefits of a "how it works" section
Including a "how it works" section on your website gives the website visitor a clear understanding of how your product or service works. It removes ambiguity and assures them that the product or service is right for them. It also clarifies that the process satisfies their expectations.
A well-written "how it works" page can help increase conversion rates by improving the likelihood that people will complete the desired action.
Examples of "how it works"
Cardsetter
Yes, we take our advice! Cardsetter is a website platform that's easy to use and includes "done for you" design and setup. Our customers sign up for their website, and then they need to answer a few questions about their business so we can design and set up their site.
We know our customers want to be sure they have control over how their website looks and functions, and so our "how it works" section lets them know that they'll get to review the site, and we'll make revisions based on their feedback.
When we look at our website analytics, we can see that our "how it works" page is essential to our customer's path to signing up for their website.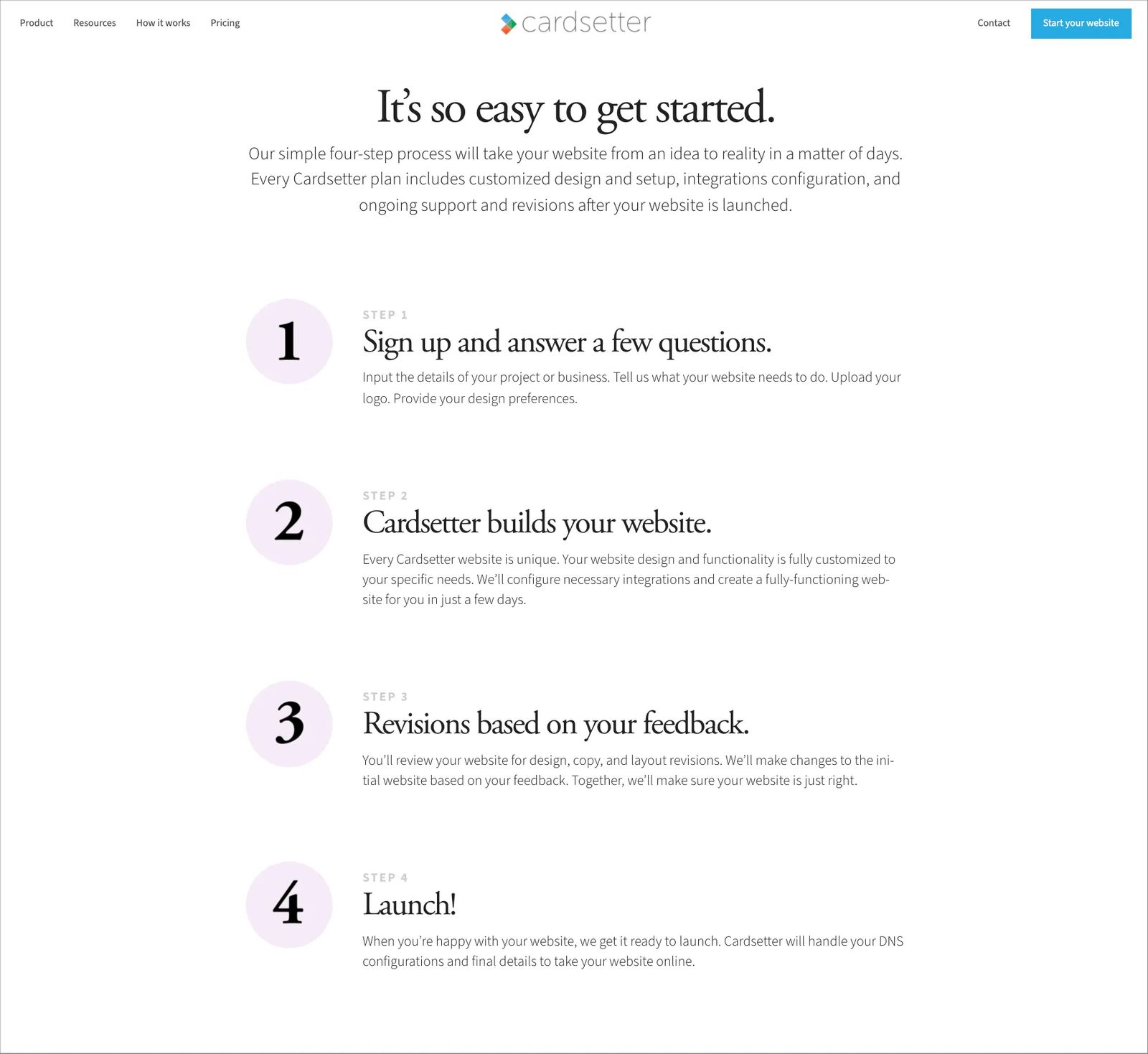 Atlas Drone Solutions
Atlas Drone Solutions provides drone flights and video recordings for inspections across many industries. The business keeps it simple by outlining how their service works right on their homepage.
Atlas Drone Solutions tells its visitors that they should first contact them to work with the company. Then, they'll work with the client to develop a flight plan. Lastly, the inspection takes place, and the client will receive the footage within 48 hours.
Hello Fresh
Hello Fresh describes the process of their meal kit service on a dedicated page on their website. The first step reassures customers by letting them know they can cancel, skip a week, or make adjustments to their choices as they need to.
They also reiterate the benefits of the service, reminding the prospect that they won't have to decide "what's for dinner" anymore. It's all taken care of when you sign up for Hello Fresh.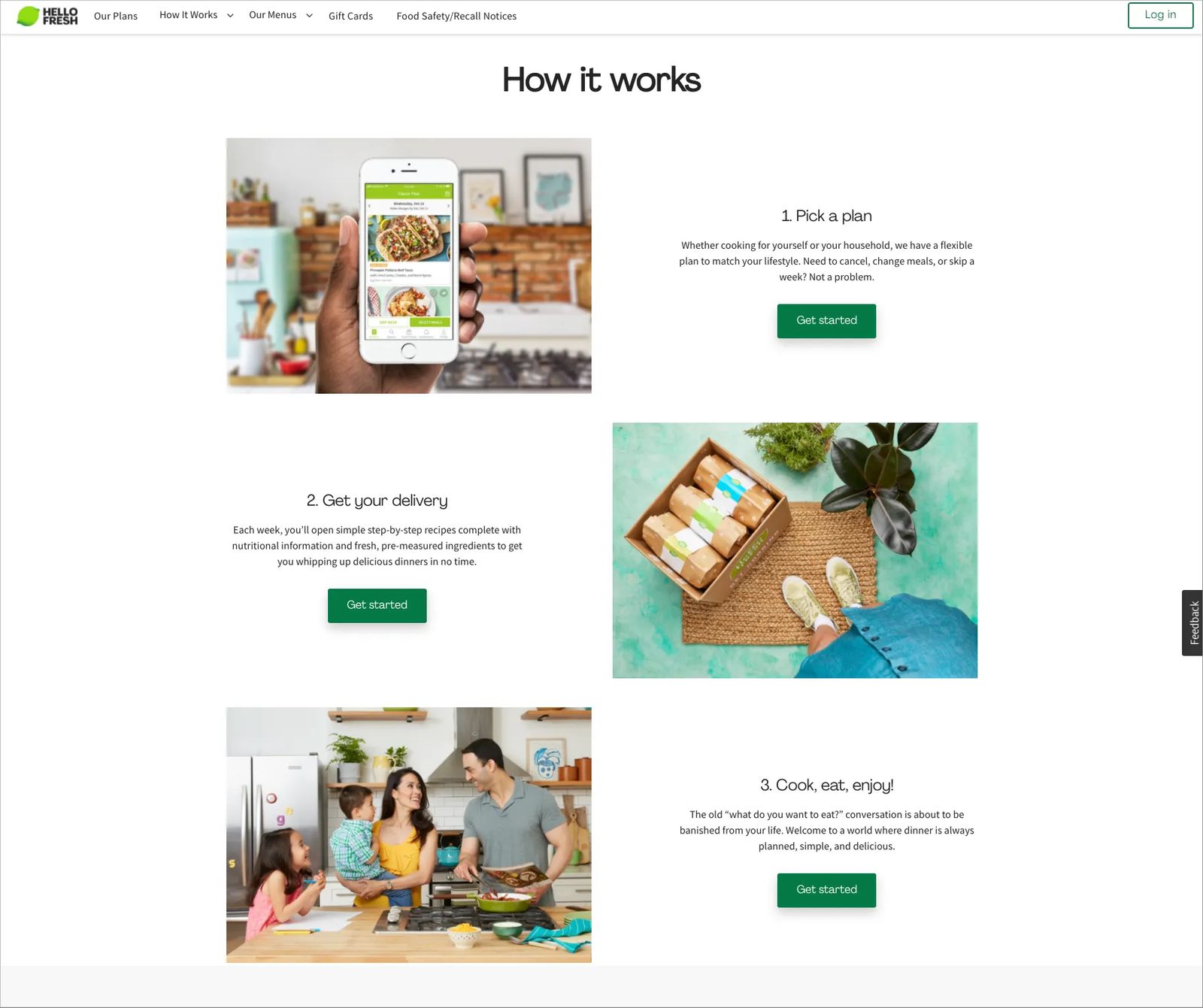 Does your website need a "how it works" section?
For many websites, "how it works" is an appropriate addition for their website.
If your website's call to action is to "book a consultation," let the reader know what will happen at and following that consultation.
If you're selling an online course, tell your prospects about the course's format and how they will log in to the course.
Software companies can let customers know what will happen after they sign up. Will there be an onboarding process? Will they need to make initial configurations?
Are you selling a novel product that your visitors aren't familiar with already? Then, you may need to describe how the product works.
When you don't need a "how it works" section
If you're operating in a space where the audience already knows exactly how the product or service works, then you don't need a "how it works" section on your website.
For example, suppose you are an e-commerce company selling "every day" goods like apparel, household items, etc. In that case, your audience probably already understands that they'll place an order, and it will be delivered.
In this case, the FAQ's section addressing shipping and returns may be of greater importance to the audience.
A restaurant that only allows reservations by phone probably doesn't need to explain how that process works.
However, before discounting this content, ask yourself if your website could better explain a particular process between your business and customer.
How to develop your how it works section
How do you create a "how it works" section on your website?
Outline the steps
What are all the steps your website visitor will take to become a customer and start working with you? After they take the initial call to action featured on your site, what happens next? Are there questions your prospects have that you can address in your "how it works" section?
Try to distill your process down to three or four primary steps.
Determine the appropriate format
Next, decide how to represent your website's "how it works" content. Is a simple list sufficient? Should you support the content with supporting graphics? Would a video work better?
What will help your audience better understand the process?
Decide where your "how it works" content should appear on your website
Your home, pricing, and sign-up pages are great places to feature your "how it works" content. It may also be such an essential piece of content within your customer's journey that it warrants a dedicated page.
Conclusion
The "how it works" section on your website is a valuable tool for helping your audience understand the ins and outs of your product or service. It gives your potential customers a chance to learn more about your business and see if it aligns with their needs.
Get your free website planner.
Getting organized is the first step to website success.