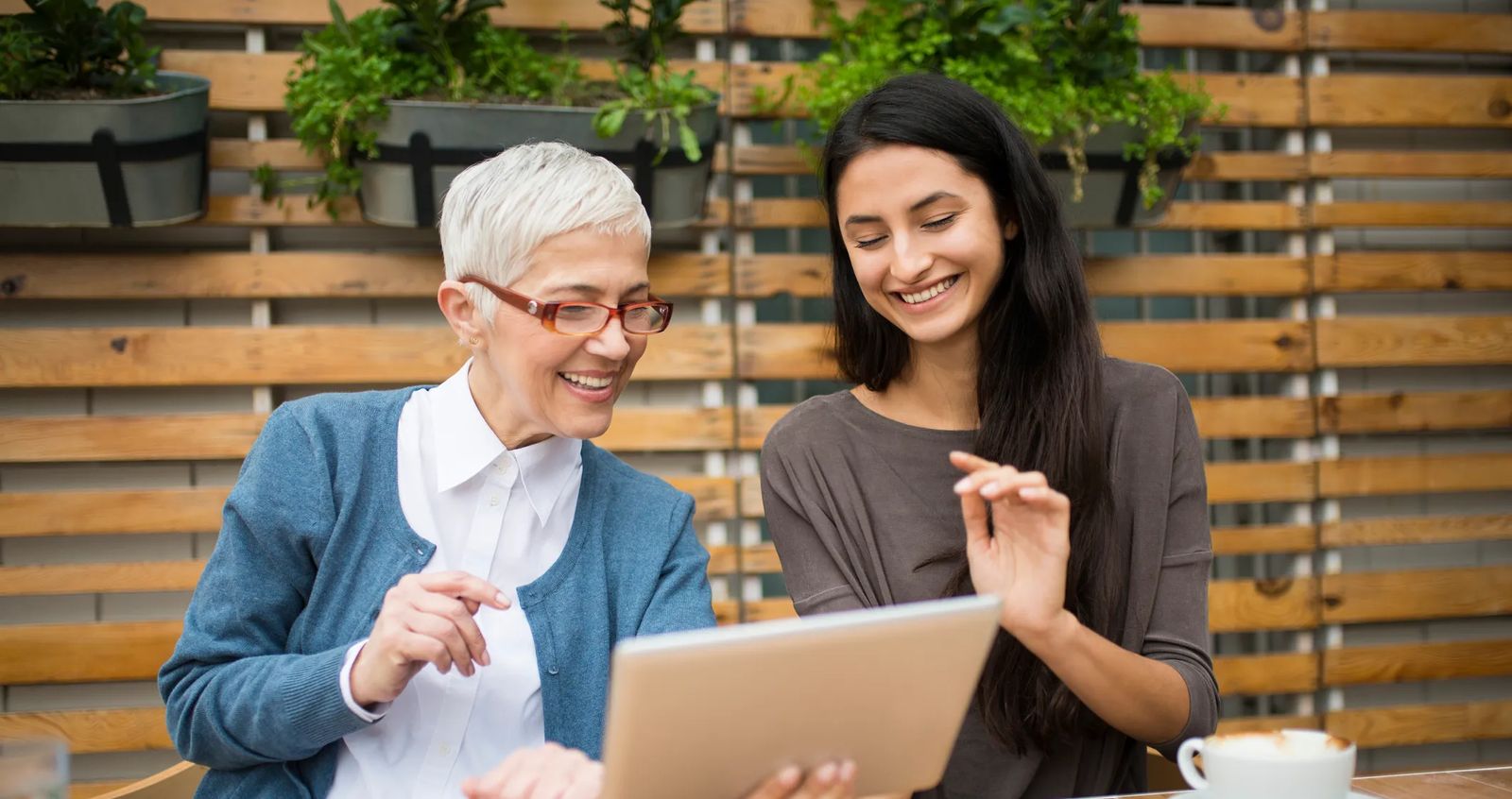 Free business mentorship programs
Are you looking for ways to grow your new business?
Then you'll want to take advantage of free business mentoring. Yes, you can get free professional consulting to help your business succeed!
Starting and operating a business can be overwhelming. Working with a mentor will help. Mentors provide guidance and support to help grow your business. They can offer advice on planning, marketing, finance, human resources, and more. Mentors may also tap into their network to identify new opportunities for your business. You'll have a professional relationship with someone who can relate to your challenges and help you overcome them.
Most businesses take three to five years to reach profitability. A study by The UPS Store found that 70 percent of mentored companies survived more than five years. You should use every resource available to help your business reach this pivitol milestone.
The best free business mentorship programs
Fortunately, many organizations offer free mentorship programs. We've assembled some of the best and most well-known options below.
SBA / SBDC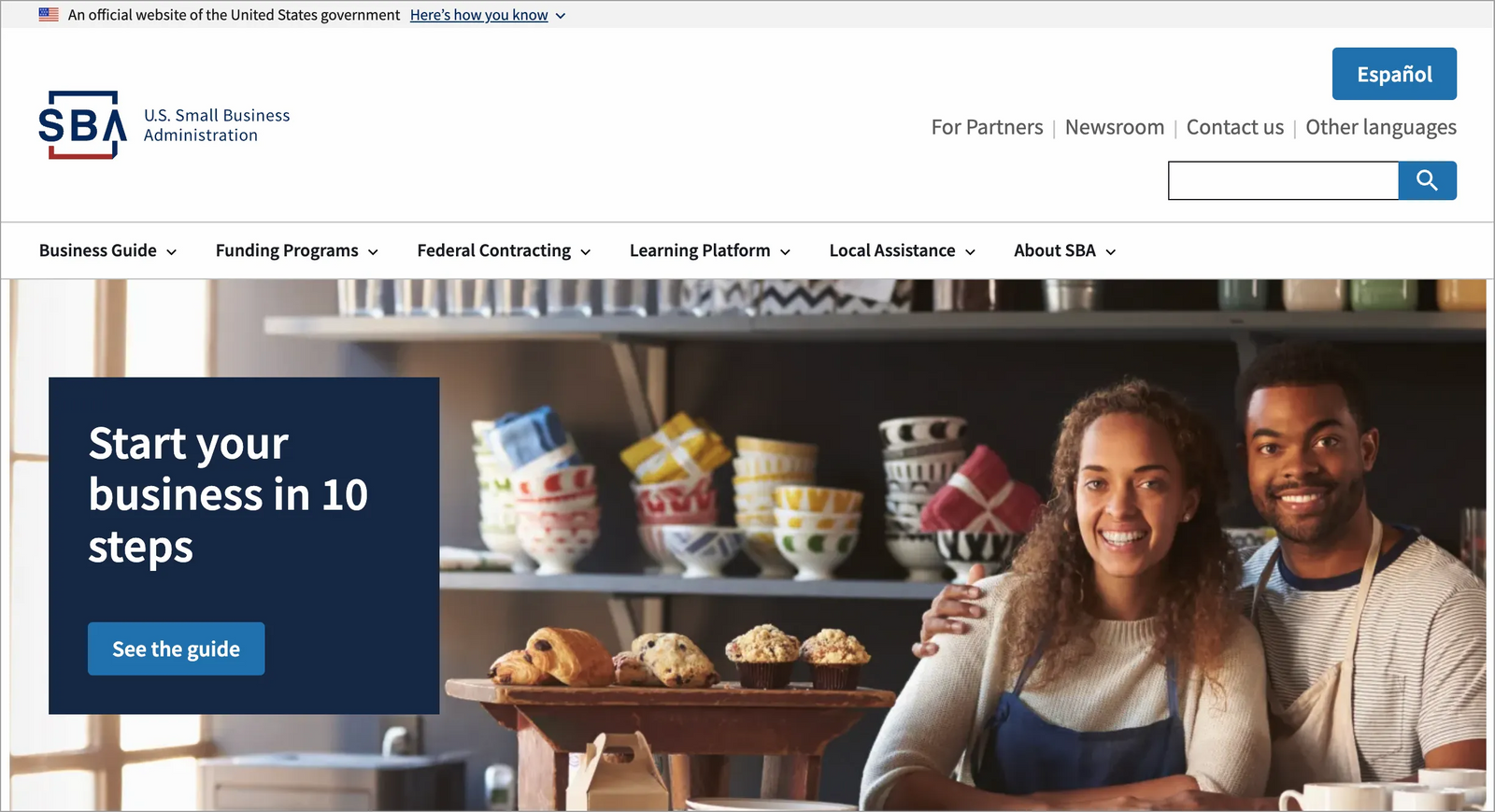 Small Business Development Centers (SBDCs) across the U.S. are part of the U.S. Small Business Administration (SBA). SBDCs provide counseling and training to new and existing small businesses. SBDCs have advisors who can help with your business plan, business formation, operations, financial planning, and more.
In addition, SBDCs often act as a business hub to connect external resources to entrepreneurs.
SCORE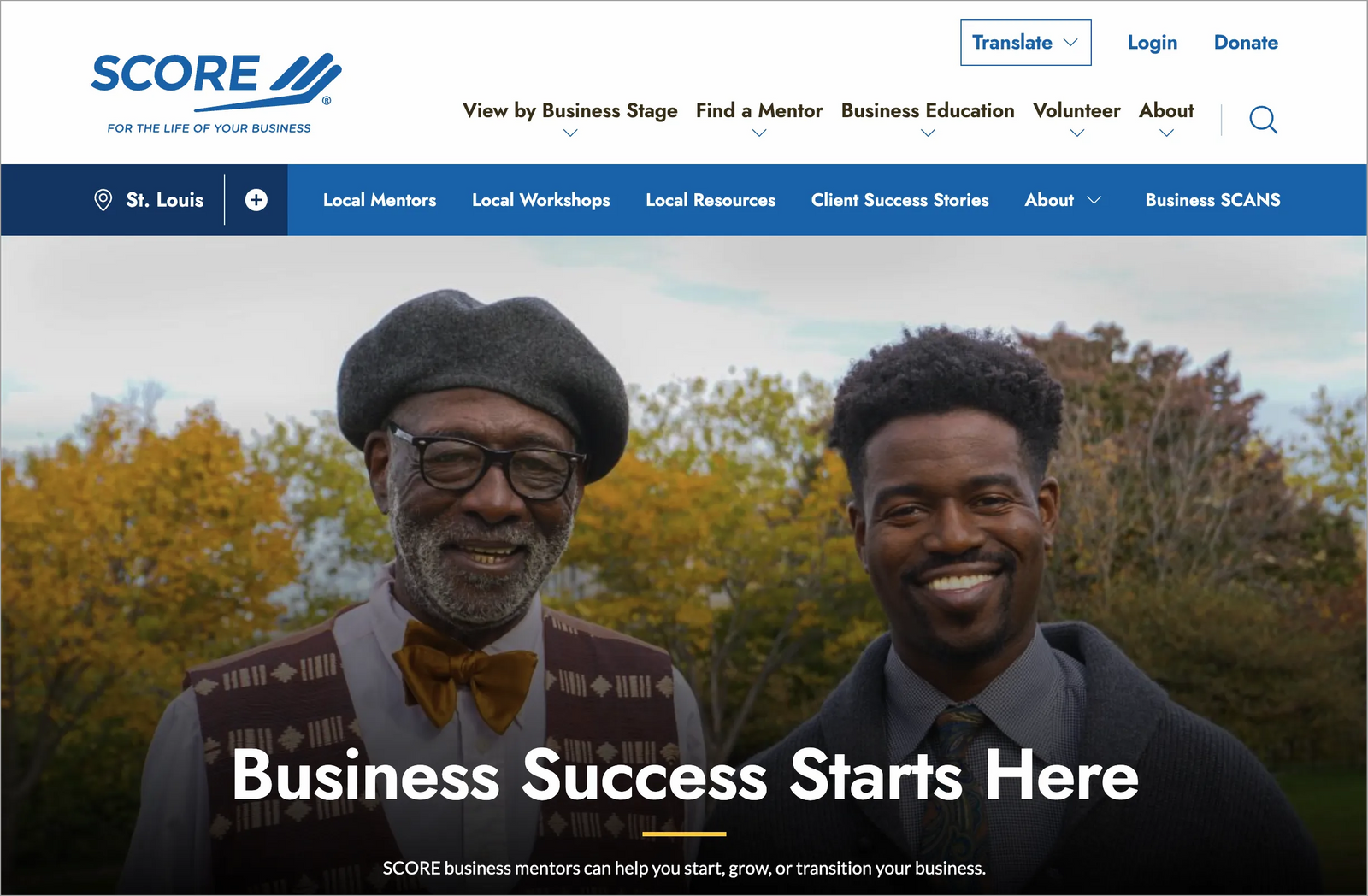 SCORE is a non-profit with experienced professionals serving as volunteers and mentors. SCORE offers in-person programming and mentorship through its many local chapters across the United States. You can sign up for a local mentor or work with someone virtually from across the country. The organization also offers virtual webinars and resources via its website. Whether or not a local chapter exists in your community, you can take advantage of online mentorship and programming through SCORE.
SCORE has developed a robust mentorship program and network. The organization focuses on creating long-term mentor-mentee relationships. It also allows entrepreneurs to have more than one mentor or to work with several until they find the right fit.
Sign up for a mentor and find additional resources at score.org.
Start Small. Think Big.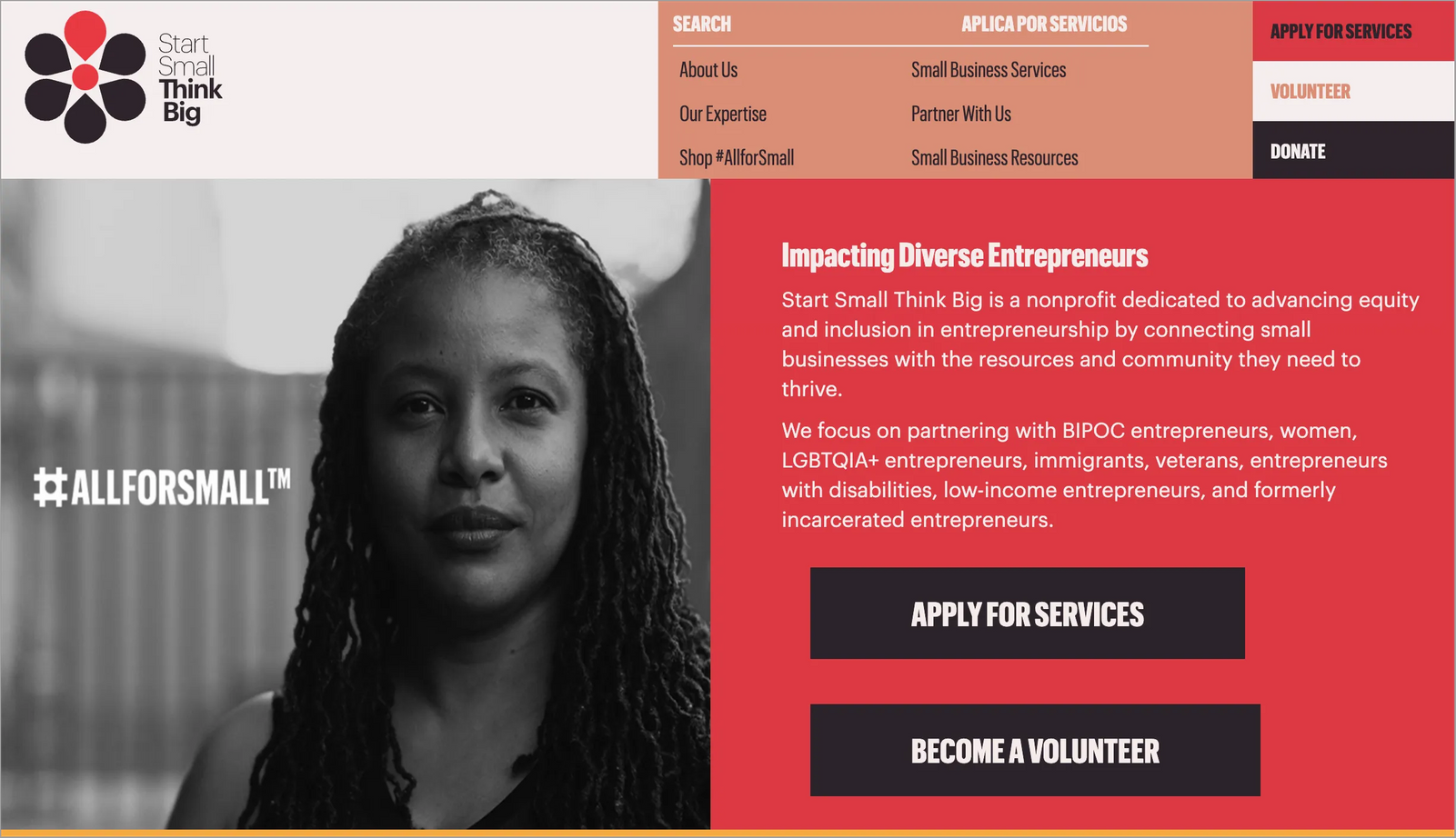 Start Small. Think Big. is another organization that offers small business support. Entrepreneurs can access no-cost marketing, legal, and finance consulting services. Business owners can also participate in webinars and other virtual events to grow skills in key business topics.
Minority Business Development Agency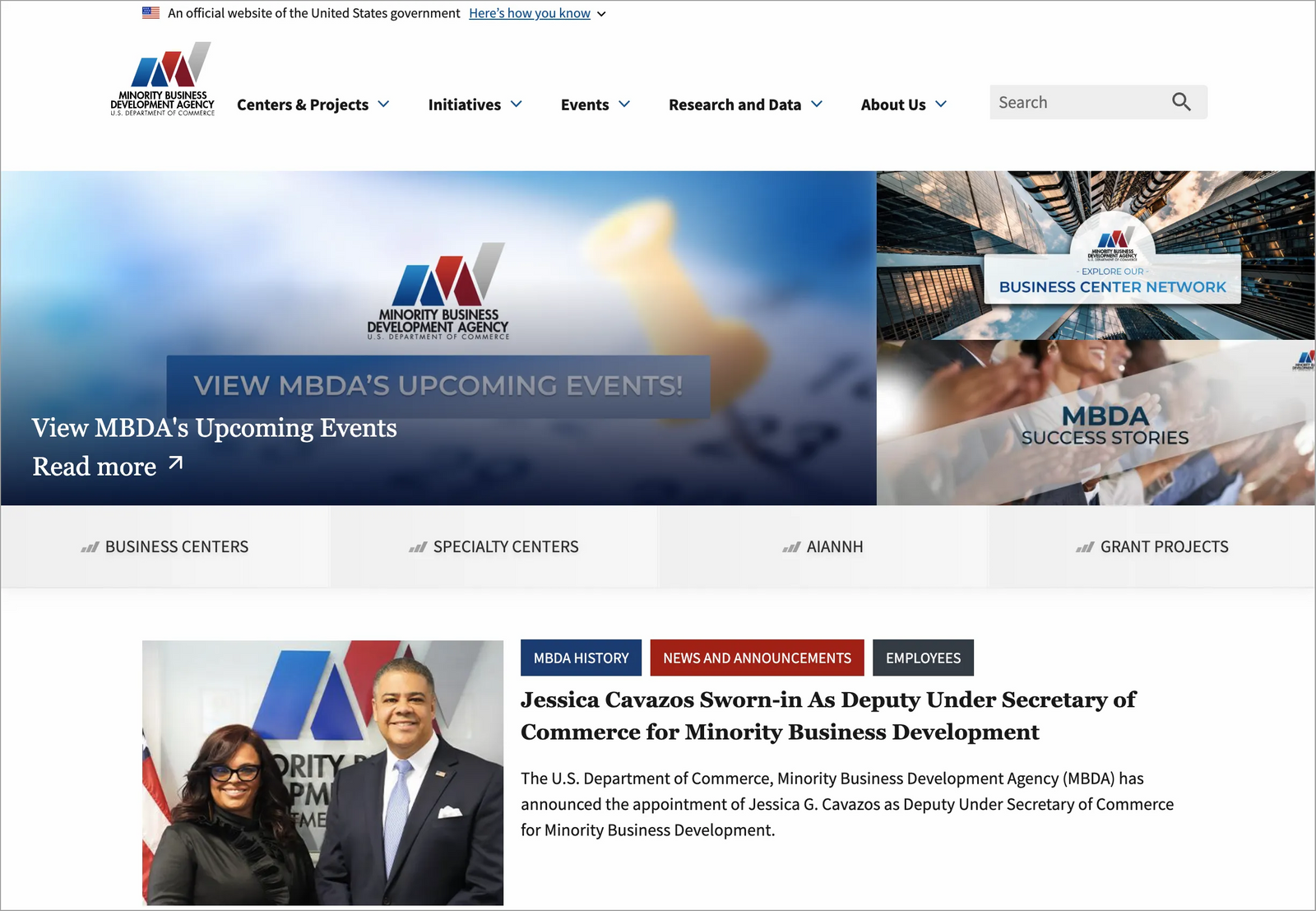 Minority-owned businesses can access additional resources at Minority Business Development Agencies. Get help securing capital, applying for contracts, learning to export, and more.
Women's Business Centers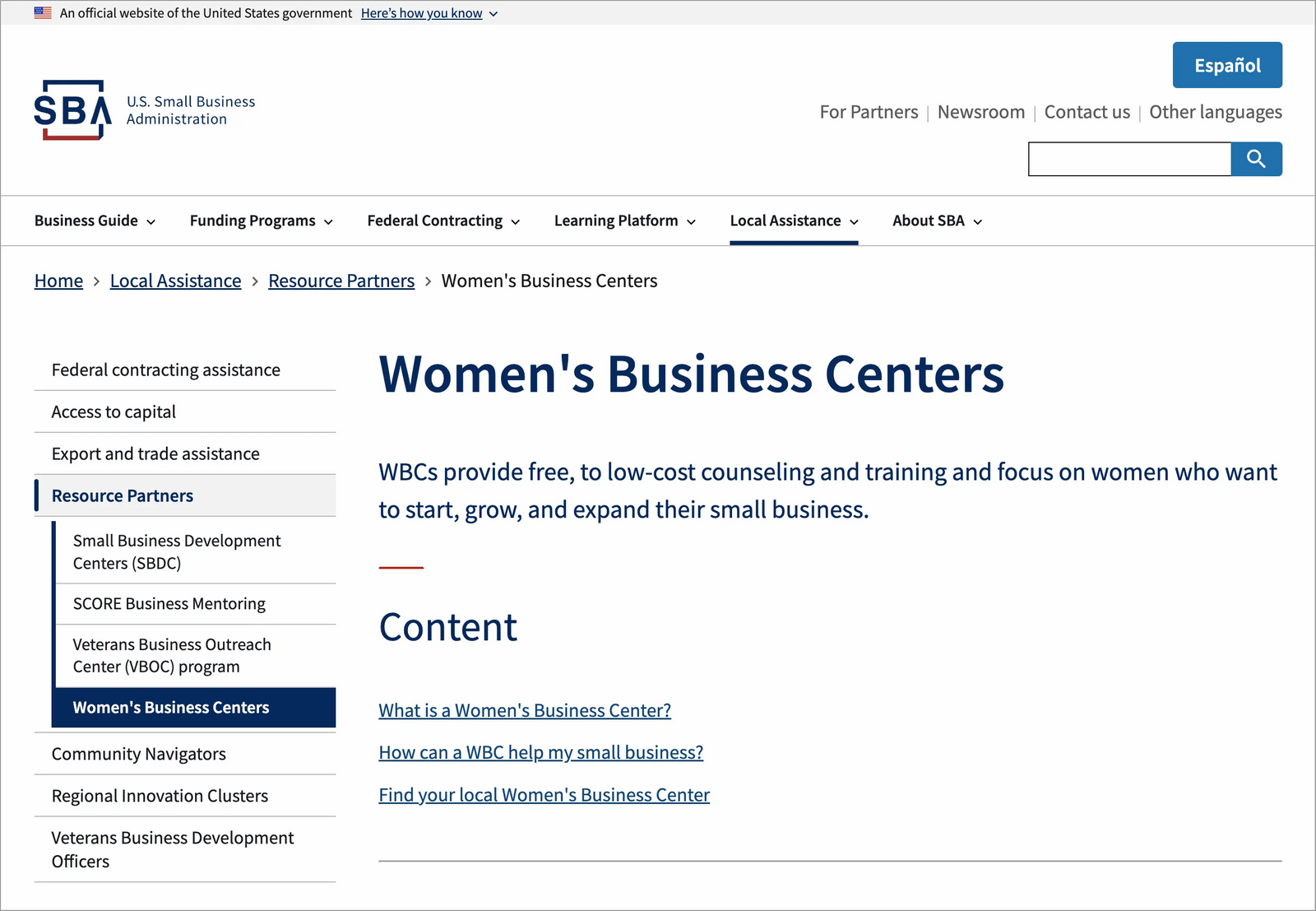 Women's Business Centers assist women in starting and growing small businesses. According to the SBA, they exist to "level the playing field for women entrepreneurs, who still face unique obstacles in the business world." Like many other organizations we've mentioned, WBCs exist across the U.S. and provide guidance, education, and mentorship to help small business owners succeed.
Veterans Business Outreach Center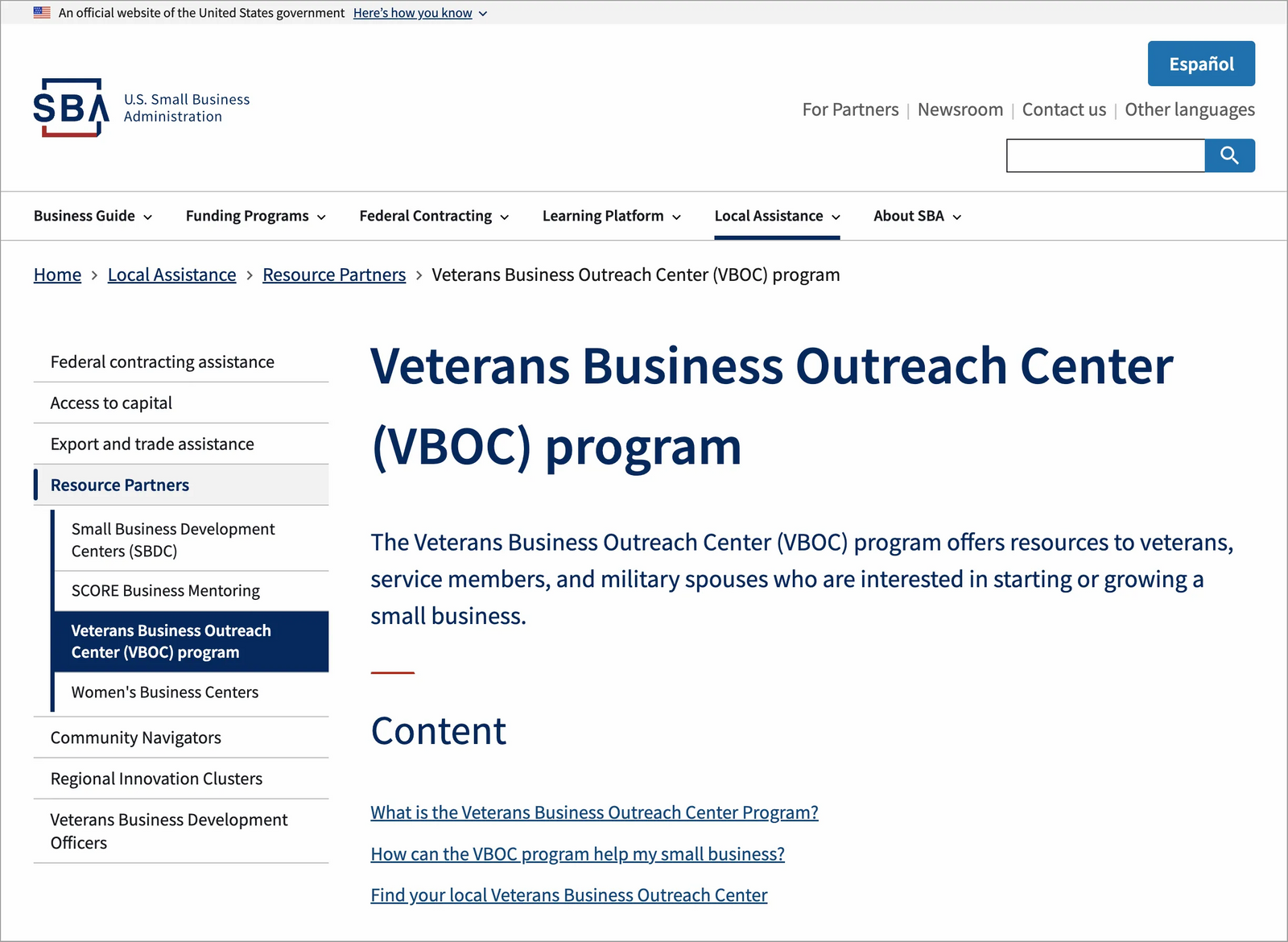 Veterans can also find small business advice and assistance specific to them through the Veterans Business Outreach, another program under the SBA. Participate in workshops, training, counseling, and mentorship specific to Veteran-owned businesses. Get assistance in navigating small business financing and more.
Search for "Economic Development" in your area
Many local communities have economic development resources that are often underutilized! Do a quick online search for "economic development in [your city]" to see what's available in your area. You may find additional opportunities for advice, training, and connections.
As a business owner, you can take advantage of one or more of these resources as they apply to you.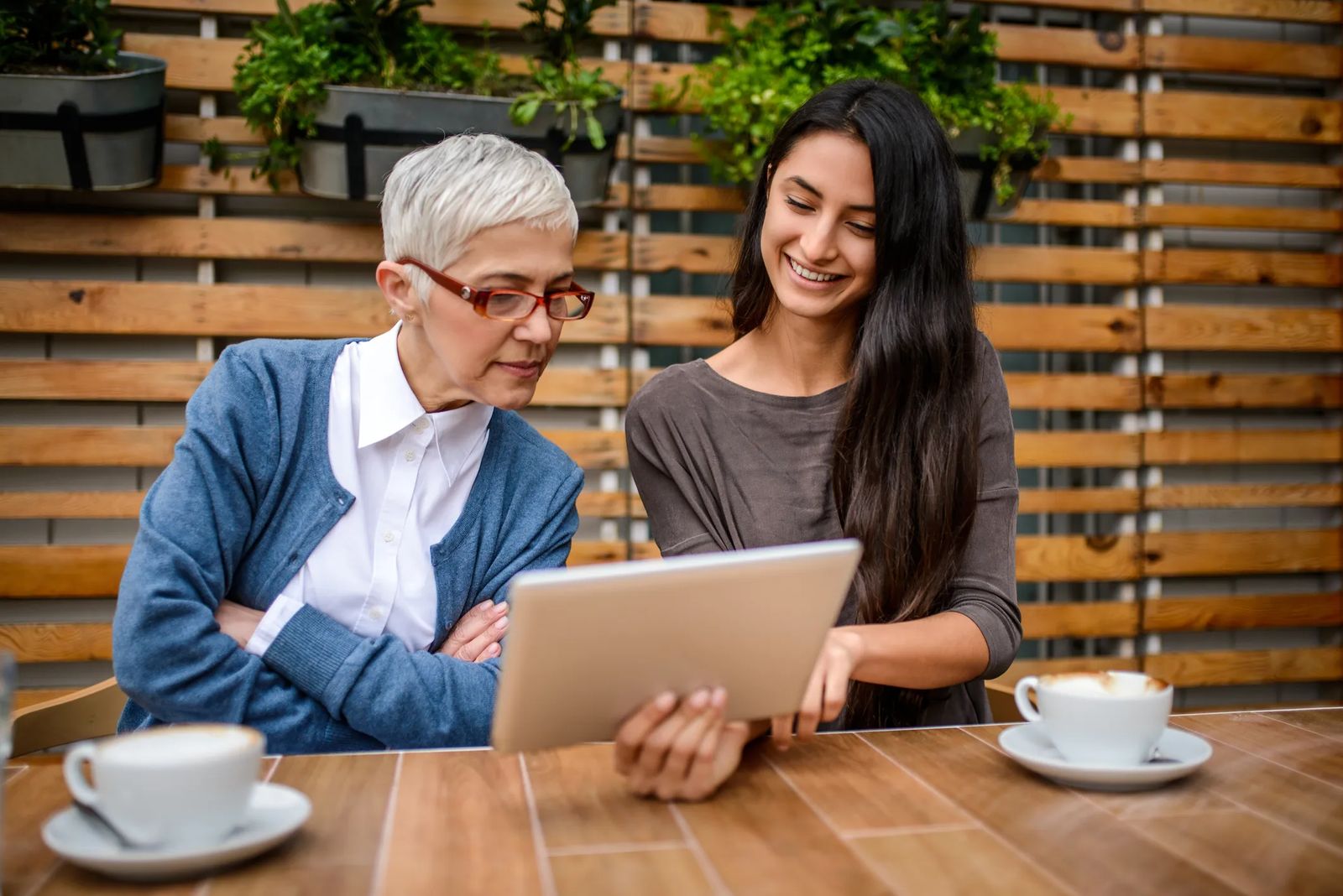 8 Tips for working with a business mentor
Below are a few tips for a successful mentorship experience.
1) Define your needs
Before you begin working with a mentor, it's essential to identify the areas of your business where you need help. Define your specific needs. What are you struggling with? Are there particular areas where you lack knowledge or skills?
2) Find the right mentor
You can find prospective mentors through the organizations listed above. They'll try to assess your needs and match you with someone with the experience and skillset to help. Approach your first meeting as an informal interview. Ask questions that pertain to your needs. Get information about your potential mentor's experience. Describe your needs and evaluate your mentor's listening skills and their approach to advice and feedback. Consider whether or not you could build a rapport with this person. If all goes well, set a time for another meeting.
If it's not the right fit at any time, don't hesitate to end the mentorship and seek a better fit. Most organizations will accommodate the change because they want to find the right fit to help your business succeed.
3) Set goals
What would be a successful outcome of the mentorship? Perhaps you want to have your bookkeeping properly configured, improve your leadership skills, or you'd like to have a successful sales process in place. Whatever the goal, makes sure it is clearly defined and communicated to your mentor, so you both know when you've achieved success.
4) Establish a regular meeting schedule
Collaborate with your mentor to set a regular schedule for your mentoring sessions–weekly, bi-monthly, etc. Put the meeting dates on your calendar and stick to them! When you're running a business, it's easy to get caught up in the many things you have to do. But, you must value your mentor's time by showing up consistently. A regular schedule helps with accountability, ensuring that you're always working on your goals.
5) Be intentional
Before entering a mentoring relationship, it's best to set your intentions and commit. Be clear about what you want to achieve and choose to take action on what's important. Decide to show up in the mentorship, be receptive to your mentor's feedback, and take action on your goals.
6) Filter as needed
Your mentor will offer ideas and feedback to help your business succeed. They may suggest specific actions you should take or resources you can utilize. You should be open to their suggestions, but it's okay not to take all of their advice. You know your business, vision, and customers, after all. When their recommendations don't feel right to you, let your mentor know why. It will give them a better understanding of your business, and they can refine their recommendations when they have more context.
7) Track progress
Track your progress. Track your goals and actions in a notebook, document, spreadsheet–somewhere! Review your developments with your mentor at each session; it will help you stay accountable and motivated to move forward.
8) Decide whether or not to continue
Mentorships may last a few weeks to several months or years. Continually evaluate whether or not the mentorship is serving you and helping you move your business forward. Your mentor may help you achieve one of your goals. Once complete, you may find that the mentorship is no longer productive. Don't feel obligated to continue. Your mentor will understand, and they can put their valuable time and energy into helping another entrepreneur.
Every entrepreneur can benefit from some outside insight from time to time. The mentorship programs listed above make it easy to get advice from experts who understand the challenges you face. Take advantage of these free resources to help your business succeed.
Get your free website planner.
Getting organized is the first step to website success.