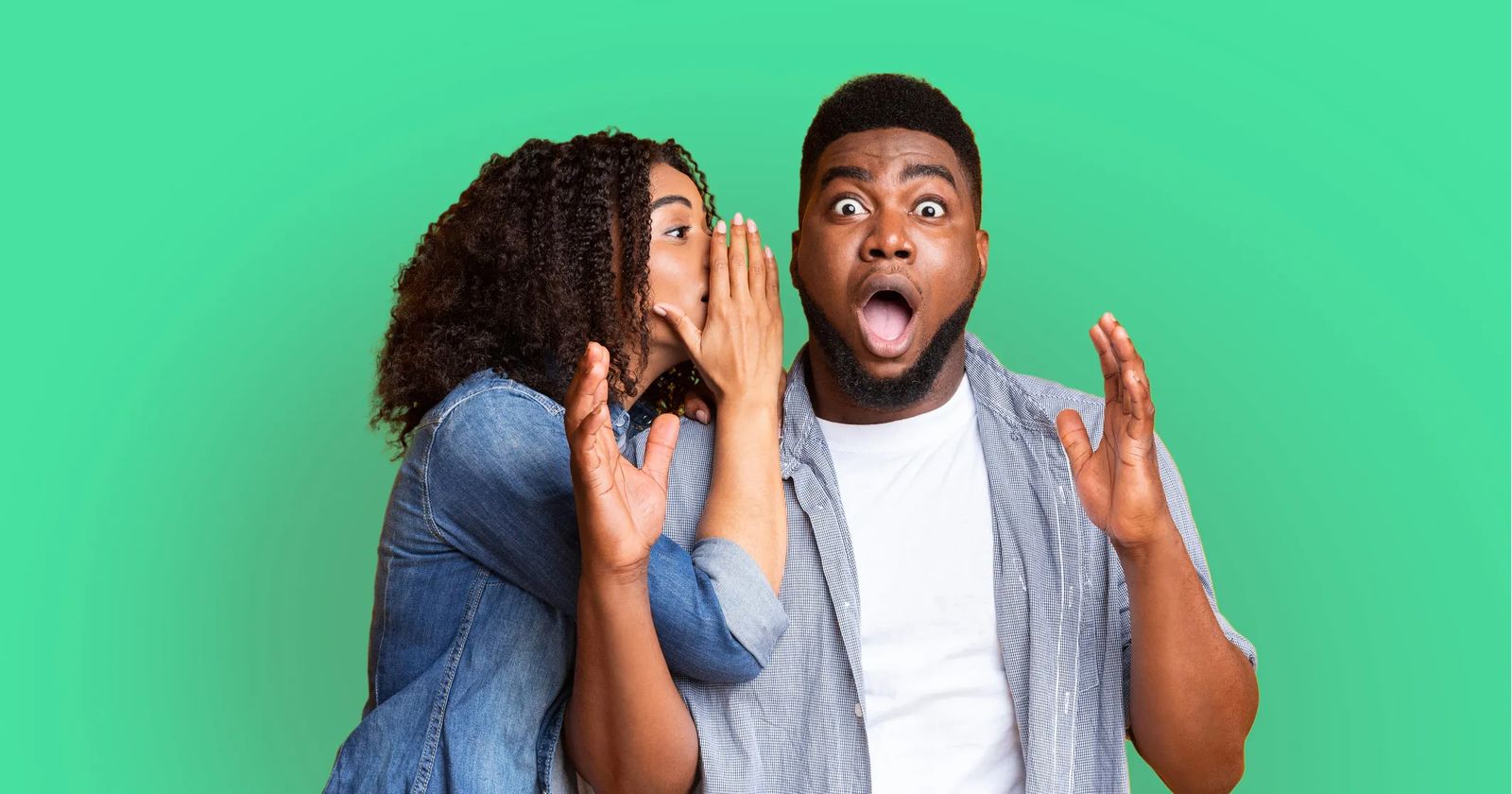 The "secret" to an effective website. Spoiler alert! There is no secret.


Are you trying to make your website more effective? You would be surprised by the number of people who search far and wide for the secret to website success. If only there were something that could guarantee results.
We get it. There's a lot of advice online, in website webinars, checklists, and guides that can make it seem like there's a big secret to websites that generate sales. The suggestions often focus on specific design elements–having the right image or headline, including a call to action button, picking a beautiful color palette, choosing quality fonts, etc. Is all of this important? Yes. A professional design will help your business make a good impression on your target audience. But, none of these elements will be the "secret" that makes your website effective.
Unfortunately, website owners can mistakenly fixate on these things when they feel their website is underperforming. They often assume that if they just write the perfect headline, use the right image, or have an impressive design–if they just make one simple change, then a steady stream of customers will sign up for their products and services.
The truth is that websites are only successful when they are part of a comprehensive marketing strategy. In fact, many tactics within that strategy happen off the website.
Five things effective websites do right
No secrets here! Effective websites are the result of implementing sound marketing strategies, going through a lot of trial and error, and being persistent.
1) Clean design and clear copy
Effective websites begin with a clean, professional design that clearly explains:
what the organization does
who the products and services are for
why it matters to the website visitor
Resist the urge to be overly clever with your headlines and text. You have just a few seconds for visitors to decide if they will stick around or bounce. Don't make it difficult for people to figure out what your website is about! Simplicity is often more effective.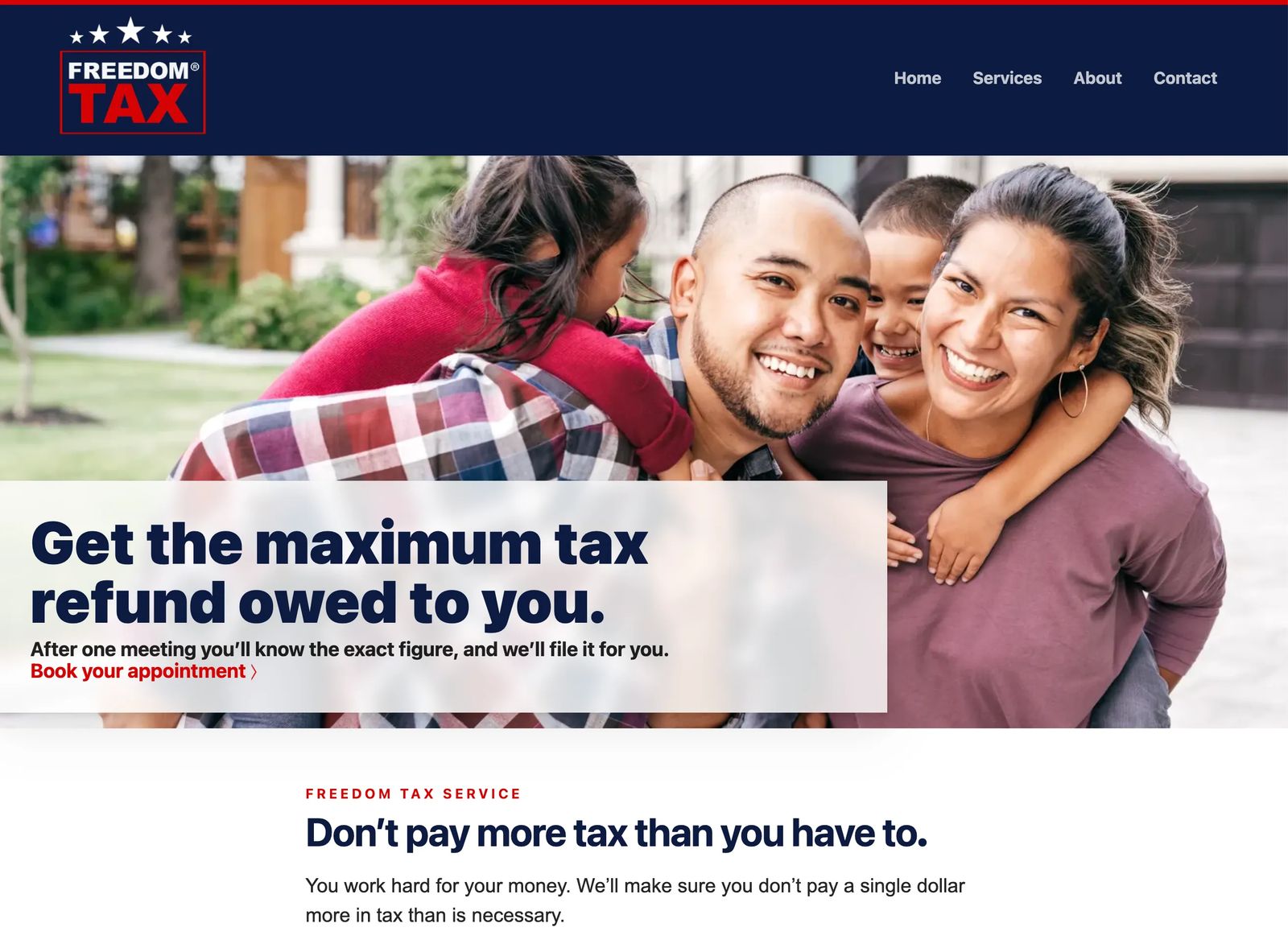 The Freedom Tax website quickly communicates the benefits of using their tax filing service –"Get the maximum tax refund owed to you." The design is free of clutter and easy to read and navigate. Freedom Tax tells the website visitor what to do to get started – to "book an appointment."
2) High traffic volume
Behind every effective website is a strategy to generate traffic to that website.
Once your website is online, you have to grow traffic and get your business in front of your target market. A few hundred visitors won't be enough to determine if your website can generate leads and sales. Evaluate your website's effectiveness only after thousands have visited and you've tested your marketing funnel over several months.
Getting your website online isn't enough for your ideal customers to find it. You have to take purposeful actions to increase traffic over time.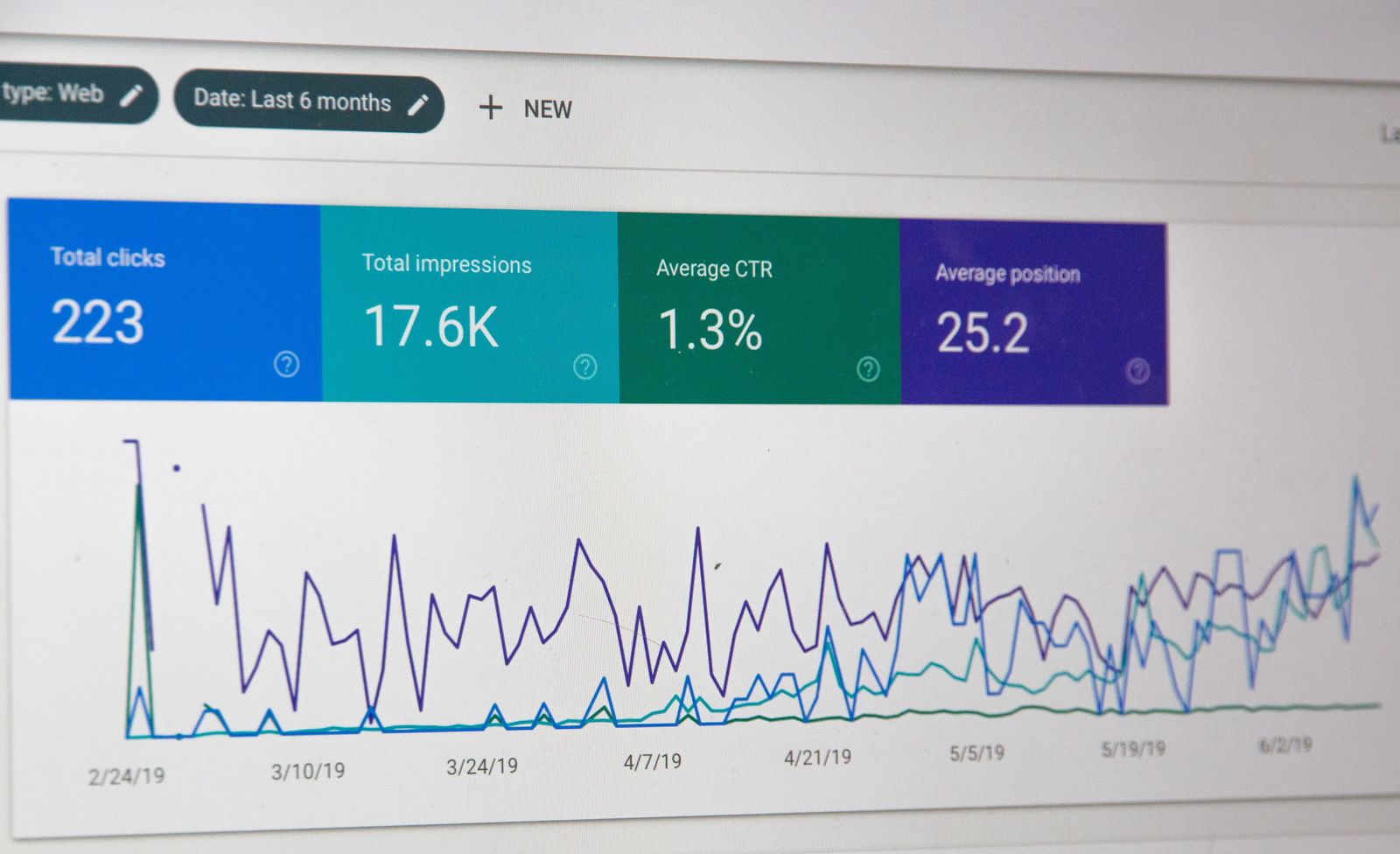 Here are a few ways to generate website traffic –
Social media
Include links to your website within your social media profiles and occasionally in your posts. On Instagram, you can direct your audience to click on the "link in bio" to access your website.
Learn how to use your social media and website together for maximum effect.
High-quality content
To grow traffic to your website, you need to offer something of value to your target audience. That may be articles, guides, resources, video content, podcasts, etc. Quality content gives people a reason to visit your website and return later!
Here's why website content is so important.
Search engine optimization (SEO)
When creating content for your website, include relevant keywords in the text. Think about what your ideal customer would be searching for online. Then, use tools like Answer the Public and SEO Review Tools to research your ideas and relevant keywords.
Email
If you have an email list, get your subscribers back to your website by including links to high-value content in your newsletter issues.
Advertising
Advertising can help get your business in front of prospective customers and bring previous website visitors back. Ad platforms like Facebook, Google, LinkedIn, Pinterest, and Tiktok provide powerful targeting options to help you reach your target market. You can also advertise with specific online publishers or influencers that reach the right audience for your products and services.
Business listings
Include your business in relevant online directories like Yelp, LinkedIn, Super Pages, Thumbtack, Angi, Trip Advisor, Houzz, Capterra, GCrowd, etc. Some of these websites cater to a specific niche. For example, Houzz is for home improvement businesses, and Capterra is for software. So, only pick those that are relevant to your business. Local businesses should also optimize Google Maps and Apple Maps listings for maximum discoverability.
3) Engagement
What is website engagement? Engagement occurs when website visitors are interested in your information and content enough to spend considerable time on your website and return often.
Once you get someone to your website, you have to capture their attention.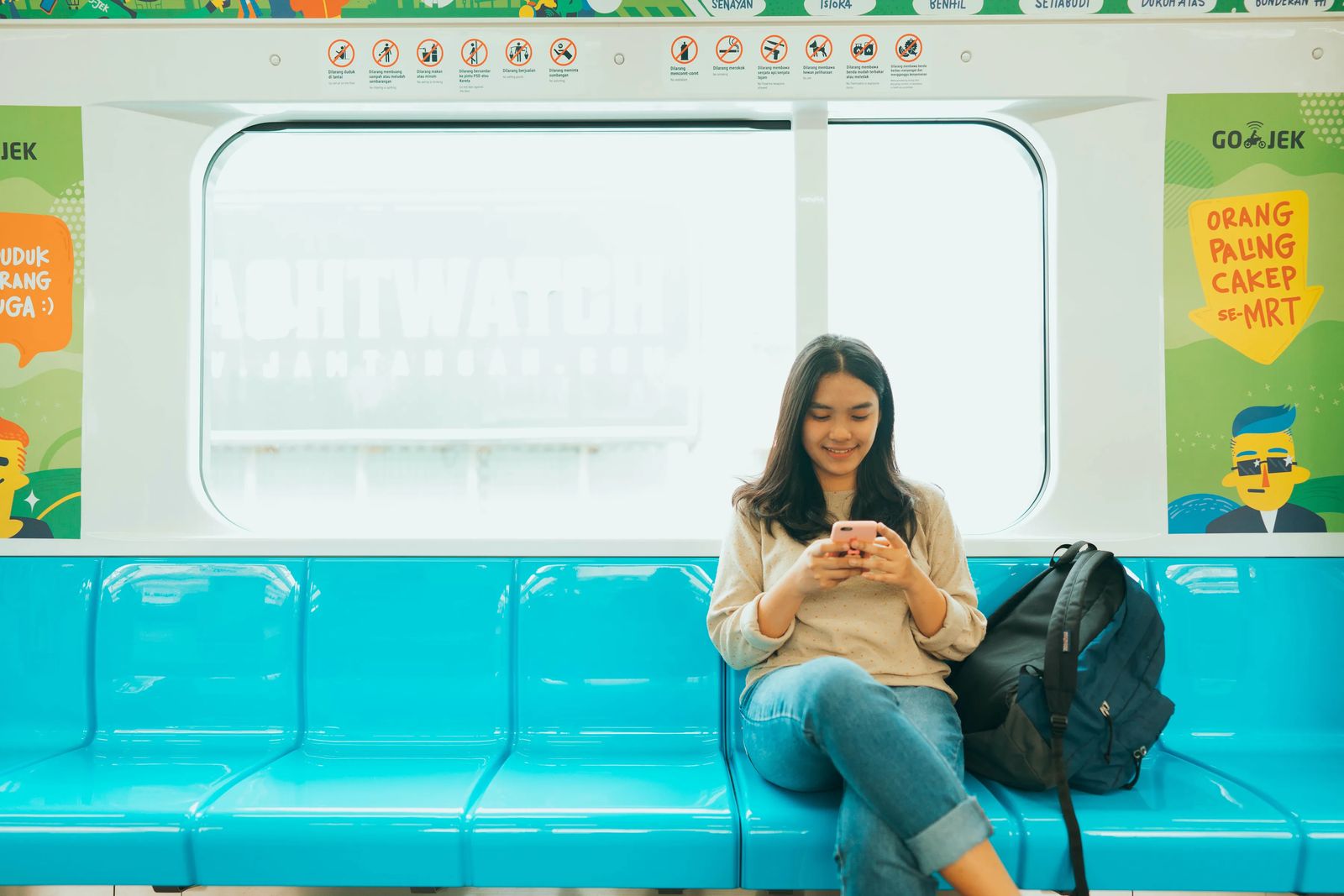 How to foster engagement on your website –
A compelling homepage
Some visitors will hit your homepage first; others will come to your site on an article or resource. Either way, many will make their way to your homepage to learn more about the website they are on. It's essential to make a great impression on your homepage. As visitors scroll down the homepage, they should find additional information reinforcing your key benefits. Be clear about what your business does, who it is for, and why it's the best choice for your ideal customer. Feature your primary call to action.
Learn the essentials of an effective homepage.
Content
Yes, content is vital for both driving website traffic and fostering engagement. Informative, entertaining, and valuable content will capture your visitors' interest, keep them reading for longer, and ultimately deepen their relationship with your brand.
Within your articles, link to other relevant content on your website–a related article, a video, or a link to a product or service page. Help people dig in on additional information, and they'll stay on your website longer.
Shoot for articles of at least 1,000 words or more for your best chance at increasing engagement.
Here are 6 steps to grow your website with content marketing.
Lead capture
You can turn some of your very best content into a lead capture resource–a PDF, video, audio file, offer, etc. that you can provide in exchange for your reader's email address. Grow your email list to interact with subscribers on an ongoing basis, increasing engagement with your audience.
Trust
A professional-looking website, testimonials, case studies, accreditations, and good about page can help build trust with your website visitors. People want to know they are consuming information from a reliable source.
Page speed and mobile optimization
Be sure to review your website on your mobile device to ensure that everything is displaying correctly. Visitors will bounce if your website loads too slow or doesn't work right on mobile. You can check your page speed at GTMetrix.
How to optimize your website for mobile.
4) Marketing funnel
A person is unlikely to visit your website one time and convert in a single session. For most businesses, prospective customers need several interactions with the brand before taking action. Your website should be a piece of a more comprehensive marketing funnel.
A marketing funnel will help you attract your target market to your website and stay in front of prospects until they are ready to become customers.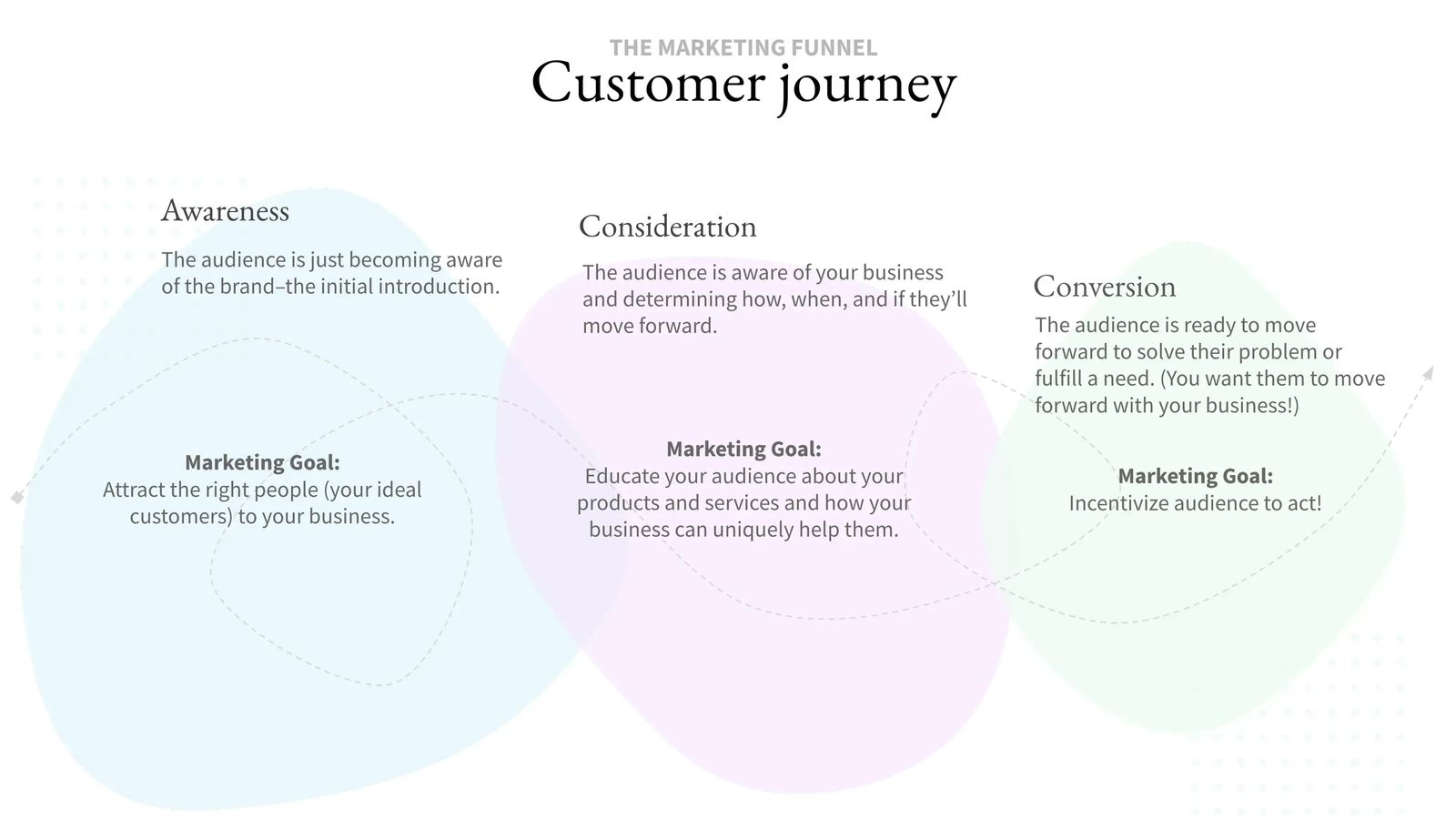 Your website plays a critical role within the marketing funnel. Use it to generate initial traffic to make your ideal customer aware of your business. Bring prospects back to the website for additional resources and information about your products and services–you can do this with social media posts, retargeting ads, links in your e-newsletter, etc.
Learn more about creating your marketing funnel. Once people have been in your funnel for some time, you can incentivize them to take action on your website with a special offer.
How to create your marketing funnel.
5) Optimize for leads and sales
Effective websites include the right information and features to move visitors to take action.
When you have a good marketing strategy, your website will generate leads and sales for your business. Once people have been exposed to your brand a few times, they'll want to learn more about your products and services. There are several features and sales-oriented pieces of content your website can include to help people move forward with your brand.
Sales content to include on your website –
A compelling homepage
As mentioned above, your homepage must capture your website visitor's attention. It has to tell them what you do and how your product or service can uniquely help them. Your homepage should interest them so they'll continue browsing your website to learn more about your offerings. They'll be thinking, "what's in this for me?" and you've got to answer that question for them.
Customer reviews and case studies
Customer reviews and case studies can help build trust with your website audience. They show prospective customers that other people similar to them or in similar industries have had a good experience with your company.
Build trust with testimonials.
FAQs
Address frequently asked questions on your website so you can overcome potential customers' objections and concerns. When your website answers their questions, it's easier for them to decide to make a purchase.
Service details
If your business is service-based, include detailed information about your services and how they help your customers. Let your visitors know about any service packages offered or if you customize plans to their needs.
How to create a successful services page.
Product details
Provide customers with thorough information. Ensure that physical and digital products list all important details. Complete product descriptions and specifications will help your visitors decide to buy. You don't want them to abandon the purchase because they don't see the dimensions listed, for example.
How it works
Whether someone is ordering a pair of socks or scheduling coaching sessions, they need reassurances to help them take action.
Adding a "how it works" section to your website can help your visitors decide to sign up!
This section should walk your website visitors through the steps that happen after they convert.
Landing pages
Create dedicated landing pages for promotions to drive more conversions on your website. Whether you're promoting a discount, a resource, or a particular product or service, a page that only features the promotion can remove distractions, answer the reader's questions, and motivate people to follow through on your call to action.
Lead forms
Use forms on your website to allow your visitors to:
inquire about your offerings (contact us)
request a quote
sign up for your newsletter
register for a webinar
purchase an info product
sign up for your services
enter a contest
and more
You need a way to facilitate conversions. Lead forms can be embedded within landing pages or elsewhere on your website so visitors can sign up for your promotions.
Appointment Scheduling
Appointment scheduling is helpful for many types of websites. Appointment-based services like salons, veterinarians, mechanics, dentists, and others can allow clients to book online easily. Restaurants can take reservations.
Appointment scheduling can also facilitate sales activities. For example, you can set up an online booking feature to schedule online consultations, discovery calls, and product demos.
Shopping cart
There are several different options to facilitate the sales of your products, services, or digital goods through your website–payment forms, checkout links, etc. However, if your visitors add multiple items to a cart before checking out, you'll need an e-commerce integration that includes a "shopping cart."
Other functions provided within e-commerce integrations include order fulfillment and shipping workflows.
Contact page
Customers may need you to answer questions about your products and services before they'll make a purchase. Be sure they can get in touch to ask questions. Include a contact page and list all of the ways they can connect. If your company is not easy to contact, it may be a red flag for many of your prospects.
About page
Prospects want to know your business is reputable before signing up for your service or making a purchase. Include an about page to highlight you and your company's background and expertise.
Unfortunately, there's no "magical secret" to an effective website. Despite a lot of advice and catchy headlines online, "one thing" won't increase the number of leads and sales your website generates. Many marketing tactics working in combination, both on and off your website, is what will make an impact.
Cardsetter can help you launch a professional and affordable website! Learn more.
Free workbook: Win customers with your website!
Create a strategy to get more leads and sales from your website.