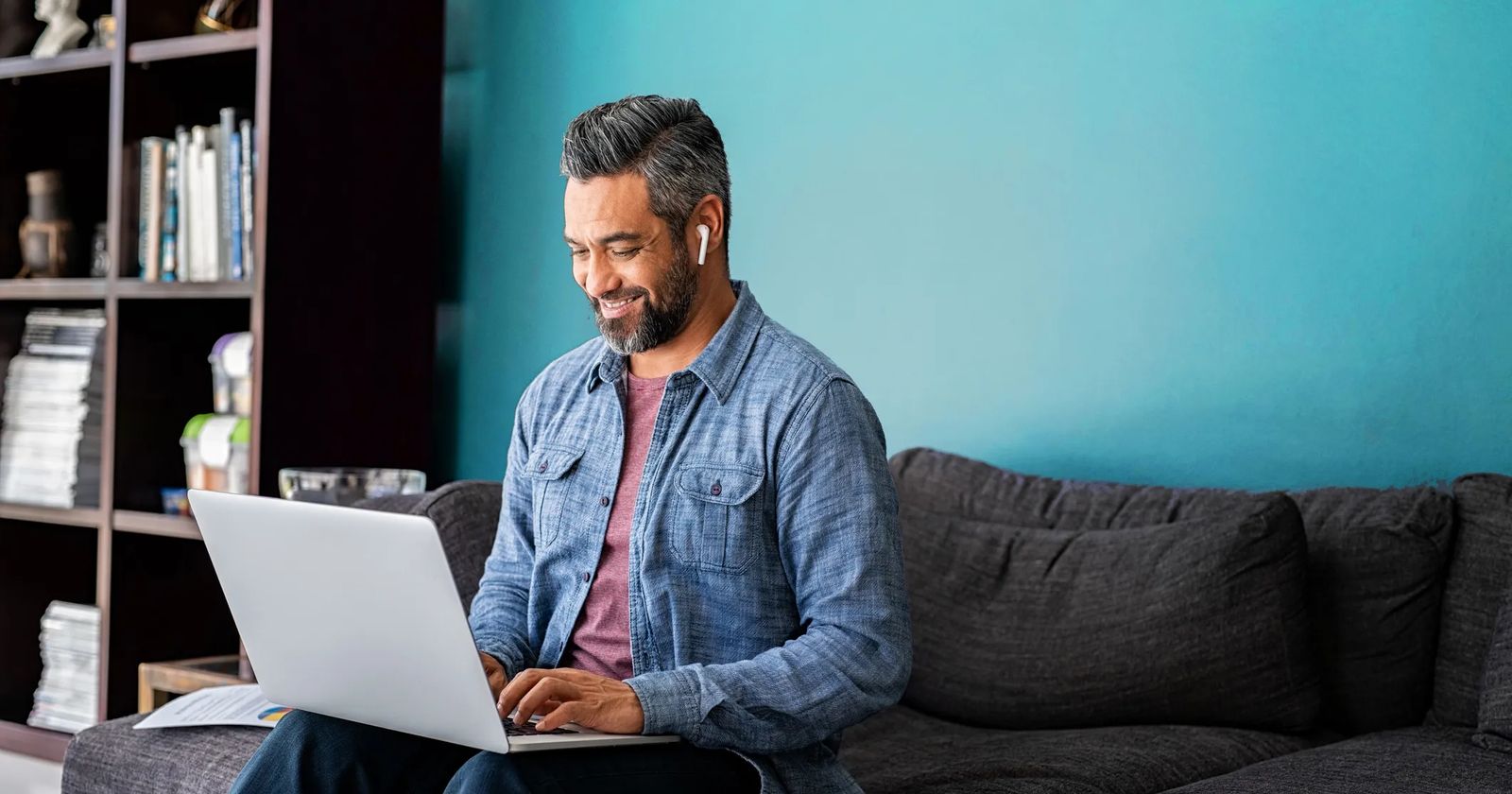 Use your website as a sales tool: strategies that work for small businesses
Small businesses don't always have the resources to invest in large-scale advertising campaigns. And content marketing and search engine optimization (SEO) can take several months to work. In the meantime, small businesses need to generate sales to support their operations and to invest in long-term growth. Many will employ an outbound sales strategy to land their first customers.
In this marketing strategy, the salesperson (often the business owner) directly engages with prospective customers to build relationships, educate them about the product or service, and close the sale. By targeting specific leads, the company can personalize the sales process and address any questions or concerns the potential buyer may have, leading to higher conversion rates.
Although much of the process occurs via email, phone, and in-person or virtual meetings, having a professional website is a powerful tool to help your business win more customers.
Optimize your website to support your business's sales cycle.
A professional website is critical to an effective sales strategy. You can use your website to supplement sales efforts by showcasing what you offer, providing helpful information about the benefits of purchasing from you, and engaging potential customers with content that speaks to their needs.
Make a good impression.
Your website should make a good impression on visitors who fit your ideal customer profile. A professional design is necessary, as it will be the first thing potential clients see and can set the tone for the rest of their experience with you. Your homepage should clearly indicate what your business offers, how it can benefit the buyer personas in your target market, and how it can help them solve a problem and reach their goals. A positive website experience can help you build trust between your brand and potential customers while highlighting the features and benefits that set you apart from competitors.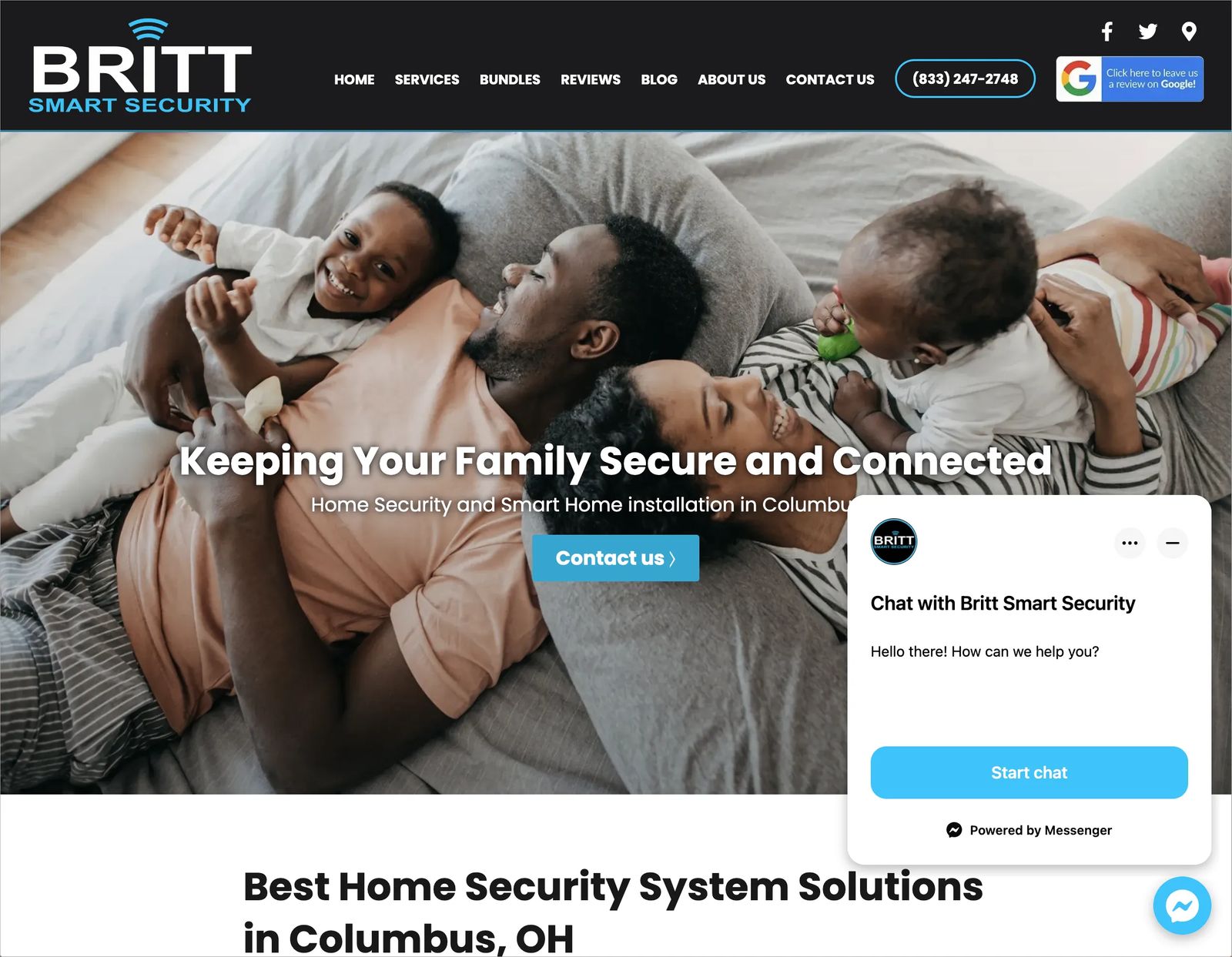 Britt Smart Security communicates the key benefit of hiring them, "keeping your family secure."
Provide details for your products and services.
Once you've contacted a qualified lead, they may visit your website to explore the details of your products and services. To facilitate the buying process, your website should contain comprehensive descriptions of your business's benefits and specific features. Such information is often a critical component of the customer's decision-making process. You can convince potential customers to select your business over competitors by presenting persuasive information emphasizing the benefits they can derive from your business.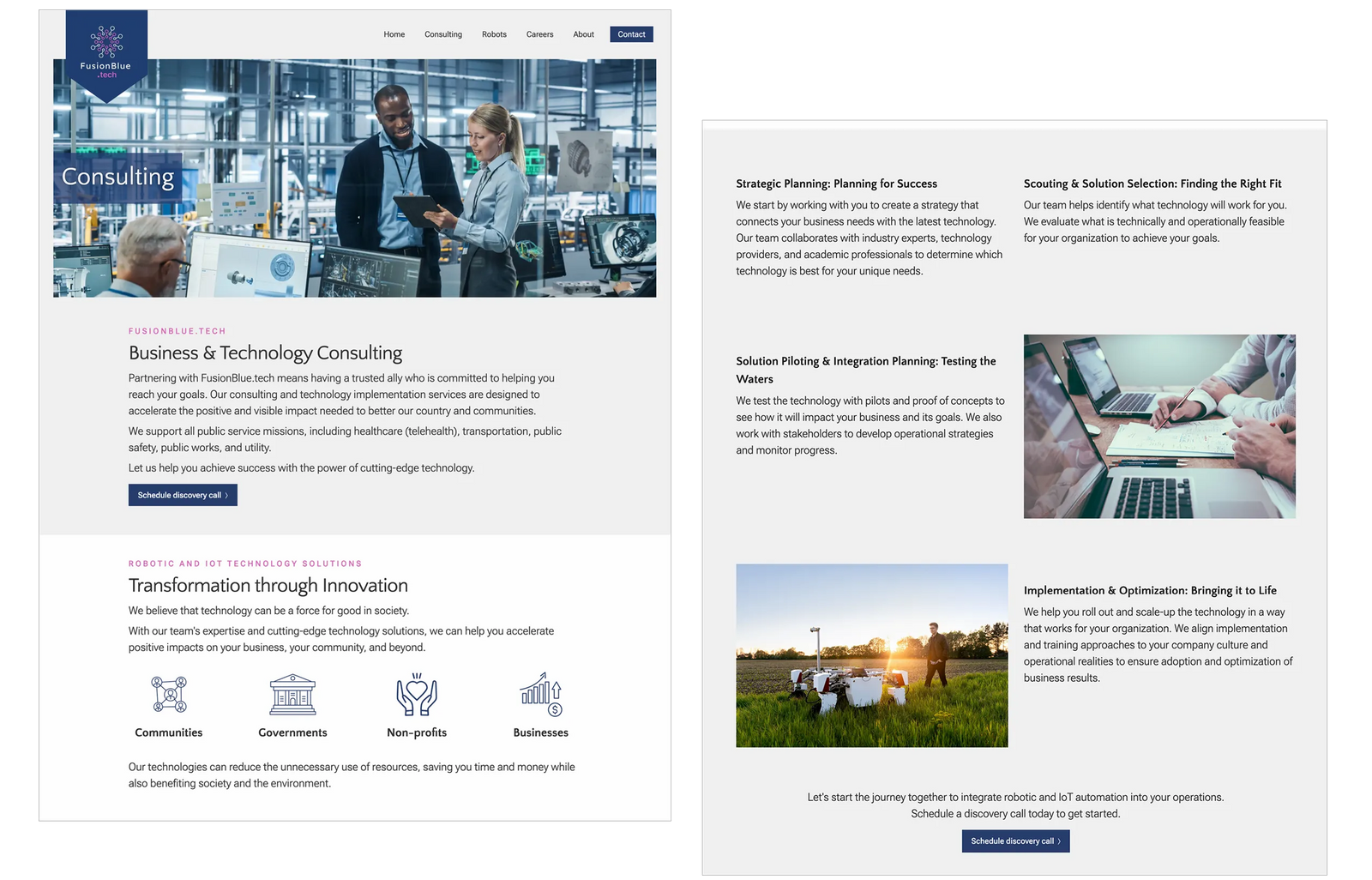 Fusion Blue Tech details their business technology expertise, the industries they specialize in, and the general process for their consulting services. The site includes several opportunities to "book a discovery call."
Make it easy for prospects to contact you.
When utilizing direct sales as a marketing strategy, capturing every opportunity to start a conversation with potential leads is essential. One way to do this is by making it easy for website visitors to contact your business. Potential customers may have questions or concerns that must be addressed before making a purchase decision. Providing contact information on your website, such as a phone number, email address, chat, and contact form, can help facilitate direct communication between your sales team and prospects.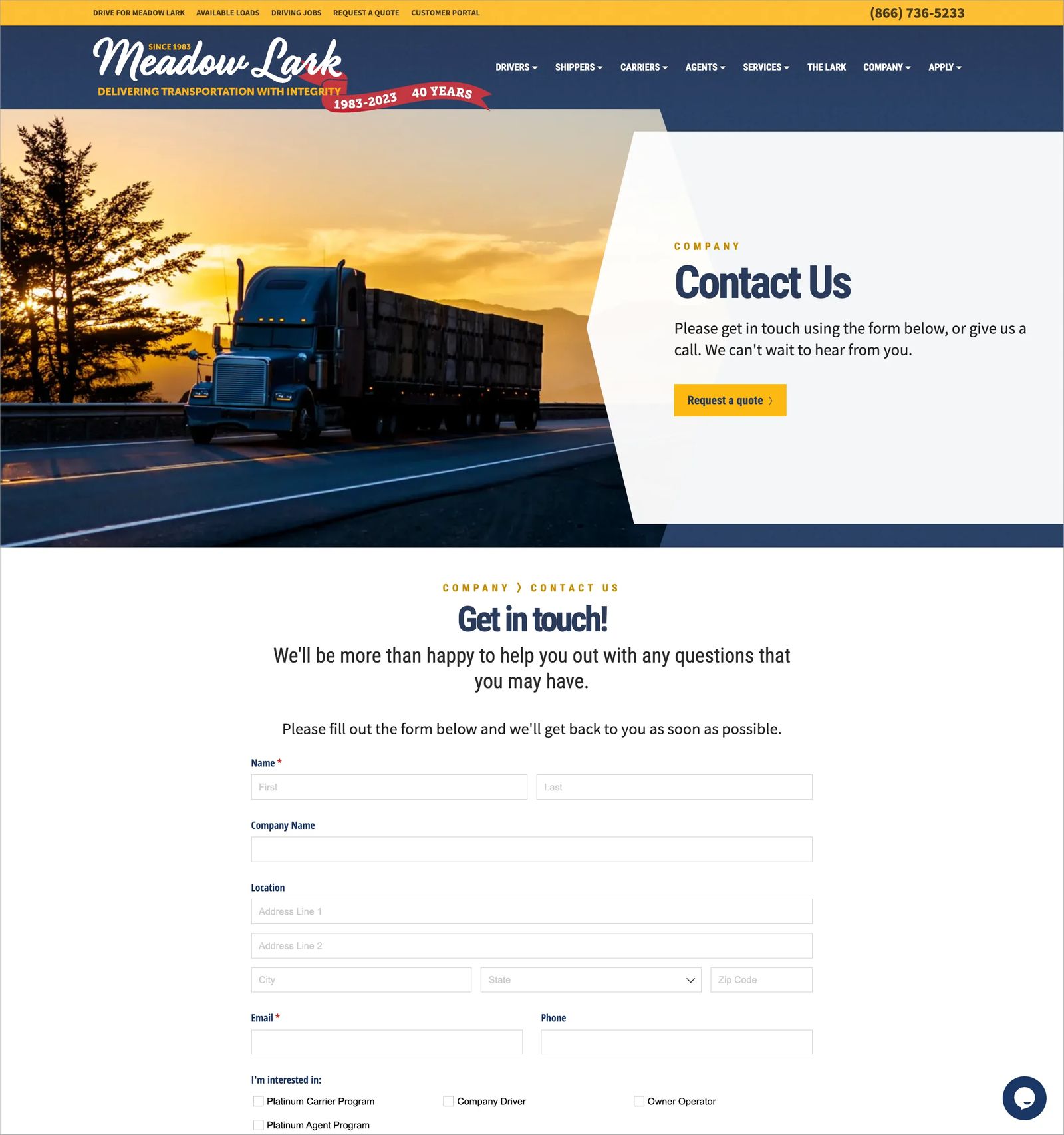 Meadow Lark transportation company makes it easy for potential clients and drivers to get in touch by phone, chat, or contact form.
Build trust with white papers, case studies, and testimonials.
When incorporated into a website, white papers, case studies, and testimonials can all be part of a successful sales strategy. White papers provide detailed information on a particular topic and can help demonstrate the value of your offering. Case studies are a great way to showcase how your products and services have been used by other customers in the past, giving prospects an idea of what they can expect from you. Testimonials from previous customers help build trust in your business by providing tangible proof that people have succeeded with your company. By displaying these elements on your website, you can prove to target customers that your business can meet their needs.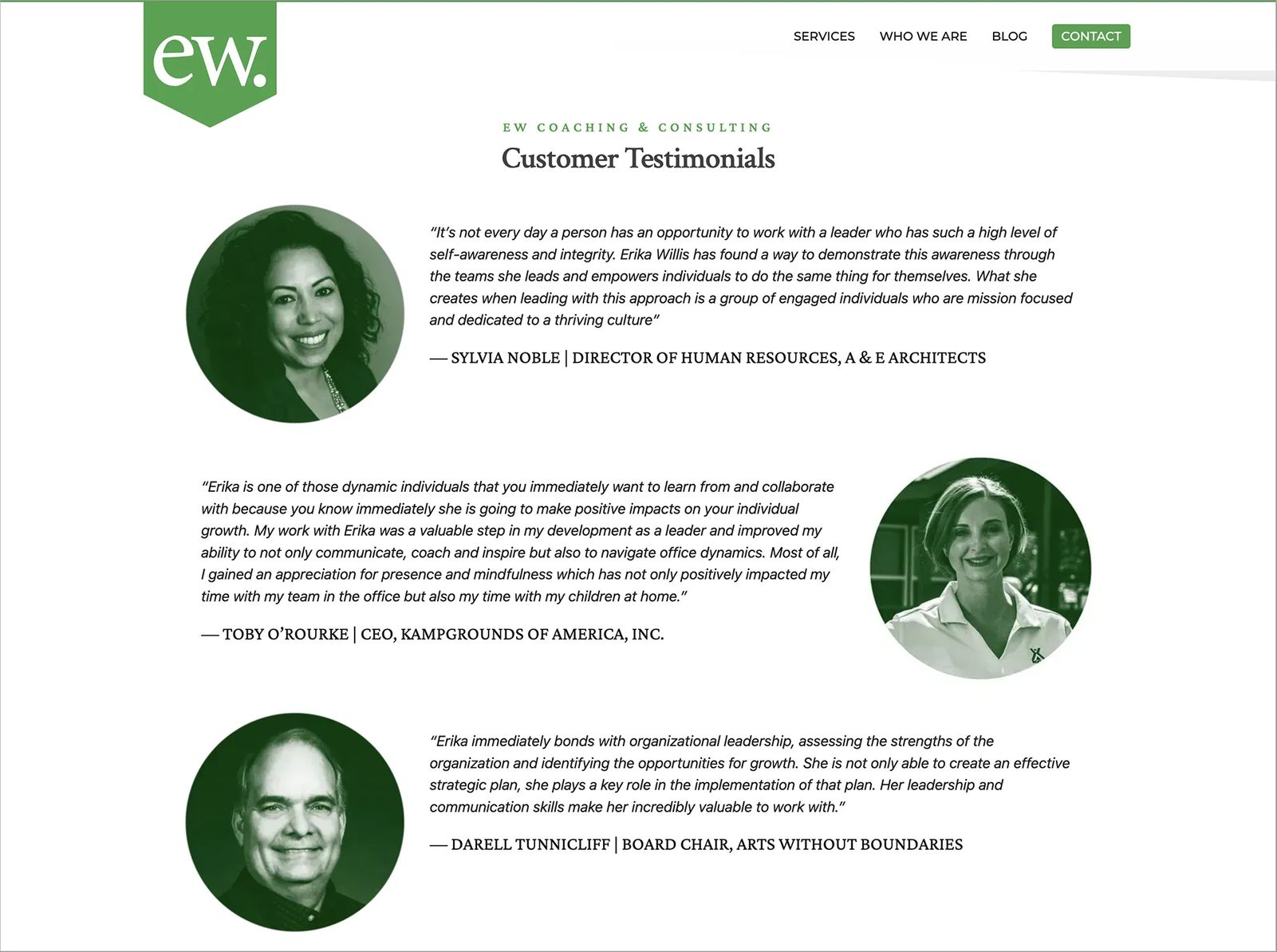 EW Consulting makes it easy for prospective clients to review their past work by disiplaying many testimonials on the website.
Publish blog content to showcase your expertise.
Publishing blog content on your website effectively demonstrates your expertise in the field. It establishes your company as a leader in your industry. By providing helpful information about topics related to your business, you can position yourself as an authority that customers can trust. This can be an excellent strategy for engaging potential customers who may have questions or need more information before making a purchase decision. Additionally, such content can draw attention to your products and services, highlighting their features and benefits while demonstrating why they are valuable investments. Ultimately, this type of content can be instrumental in helping you close sales with prospective customers by showing them that you understand their needs and have the right solution for them.
At Cardsetter, we provide an array of articles to help prospective customers learn about creating effective websites and marketing.
Demonstrate your offerings with videos.
Product and demo videos can be valuable assets in your sales funnel when utilized on your website. They can help visitors make informed decisions when considering a purchase. Video content also tends to be more compelling than text-based content, making it easier to capture the attention of potential customers and keep them engaged in the sales process. The shareability of videos on the internet also makes them an effective tool for increasing brand awareness and reaching new leads that may not have been exposed to your business otherwise. Ultimately, including product and demo videos on your website is an effective strategy to support your sales goals.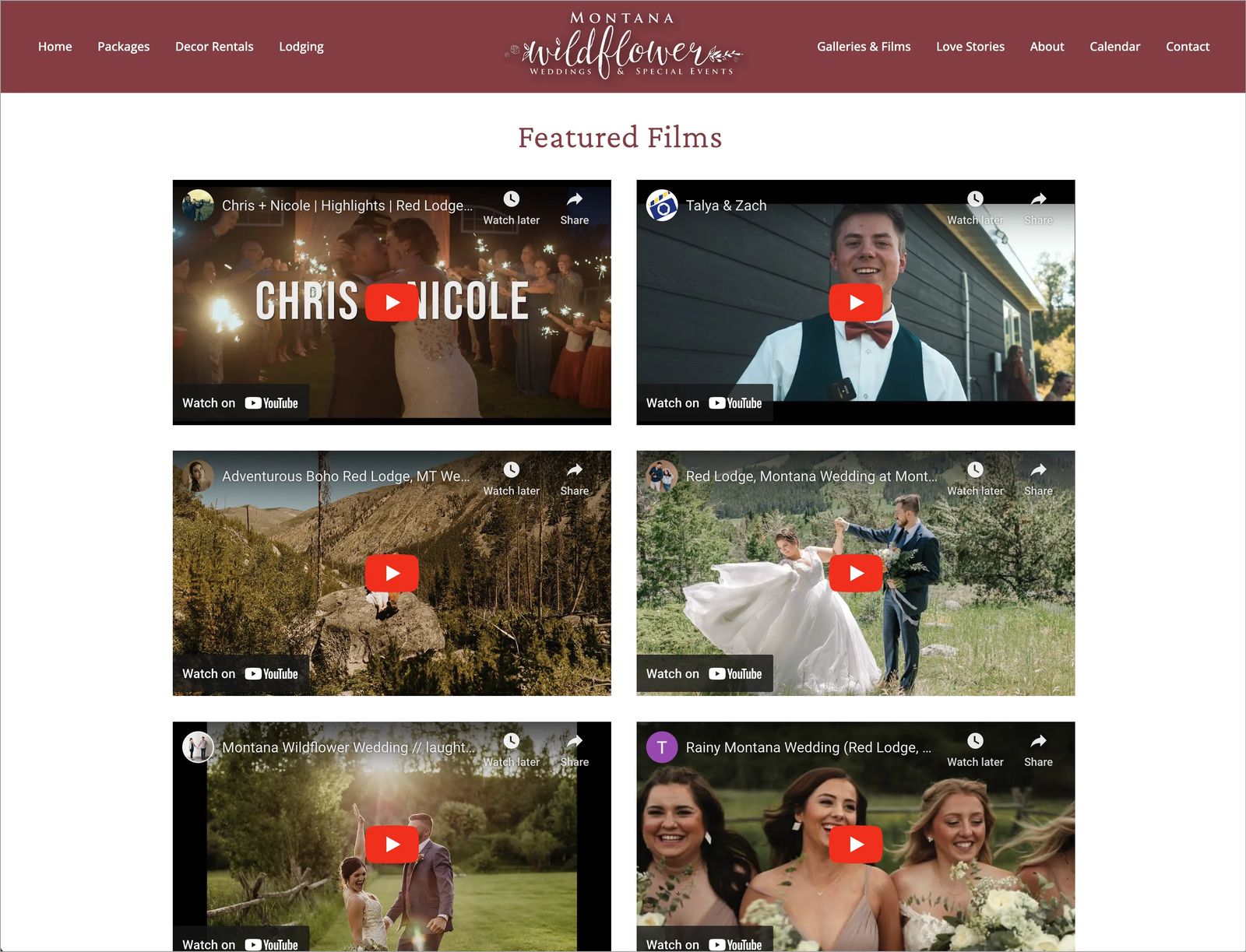 Montana Wildflower Weddings is a wedding and special event venue. Prospective renters can check out the space through professional videos on the website.
Cultivate leads with a lead magnet.
A lead magnet is a powerful tool for driving sales as it helps to capture potential customers' contact information. A targeted lead magnet can help your organization grow a list of qualified leads by providing something your target audience values in exchange for their contact information (like an email address). It can be an eBook, exclusive report, special offer, workbook, video tutorial, and more. You can capture leads for your sales reps and demonstrate your expertise in your niche. This can help build trust with potential customers and ultimately lead to more opportunities for sales. Including a lead magnet on your website can be an effective strategy for increasing interest in your business and cultivating leads that may eventually become paying customers.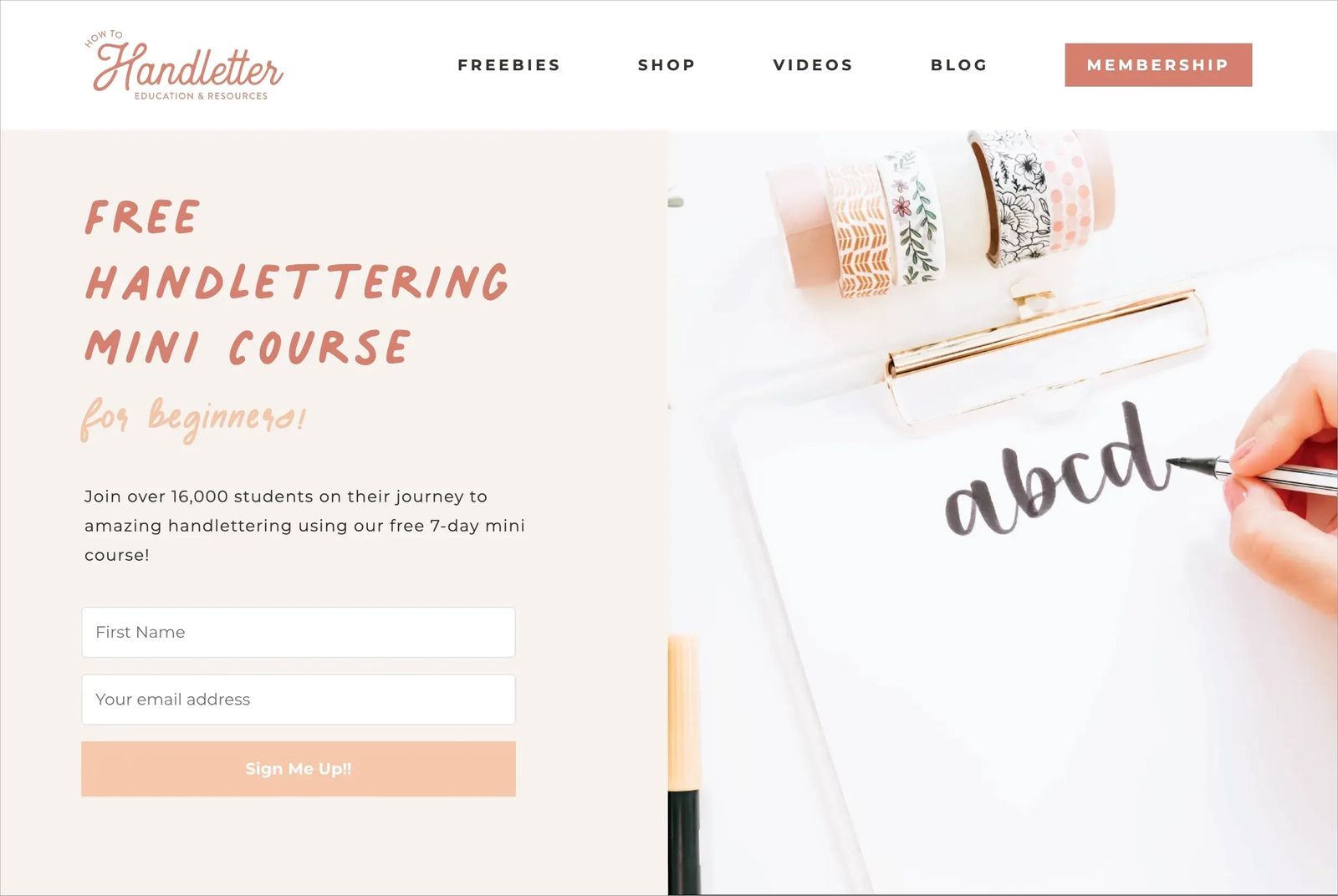 How to Hand Letter offers a free seven-day mini-course so beginners can start with hand lettering. If they enjoy the free course, they are more likely to pay for a more advanced course or membership program to improve their skills.
Book sales meetings.
Businesses can use an online booking feature on their website as part of their sales strategy to increase efficiency and make it easier for potential customers to request a meeting. An online booking system allows potential clients to select a suitable time and date for a discussion that suits both parties. This saves everyone time and effort and makes it easier to plan and manage appointments more effectively.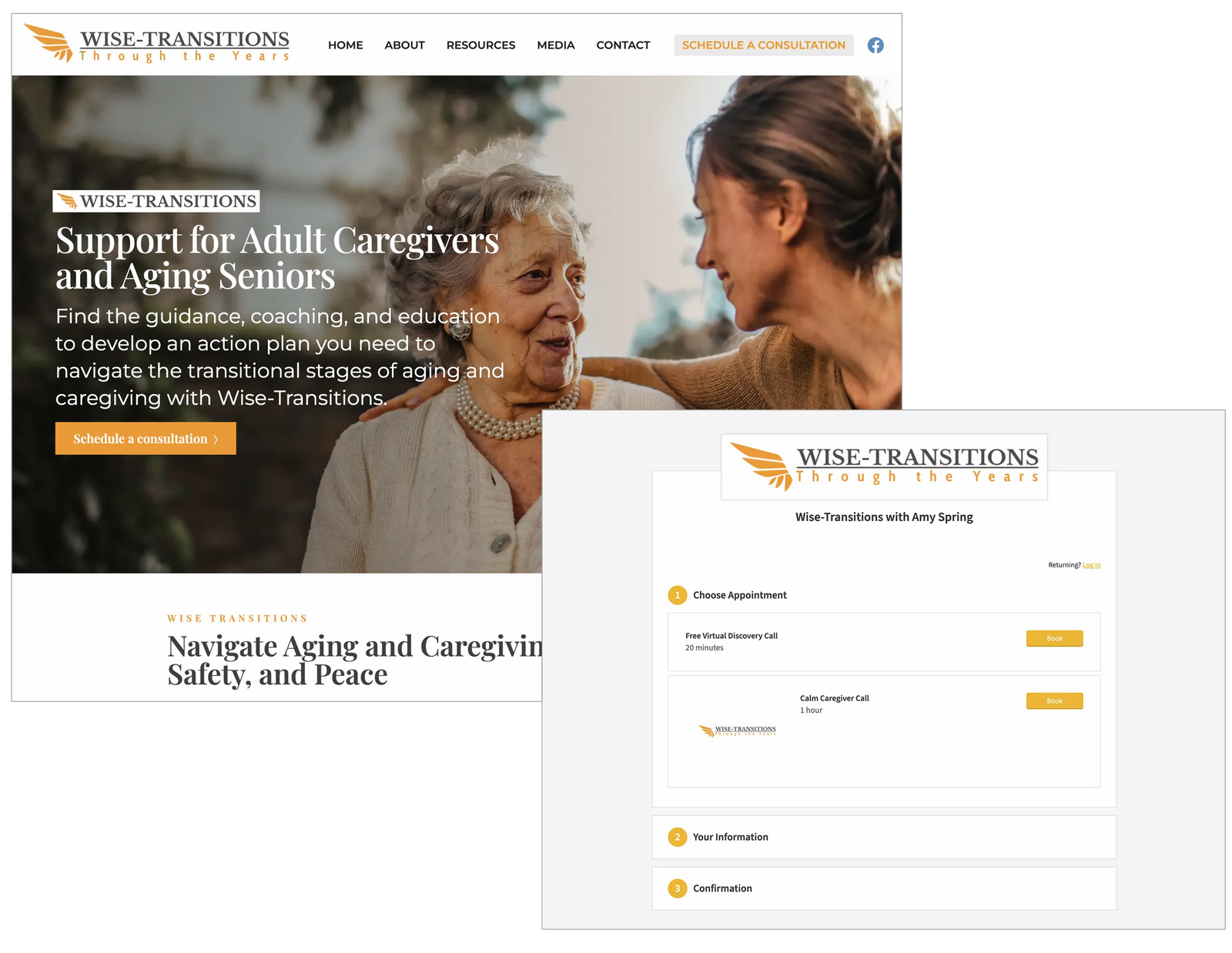 Wise Transitions makes it easy for potential clients to schedule their free consultation directly from their website.
Integrate with your CRM.
A sales CRM, or customer relationship management system, is a tool businesses use to manage and track customer interactions. By integrating your website with a CRM, you can ensure all your contacts are organized and accessible in one place. This helps to streamline the sales process by providing easy access to information about leads and customers, such as their contact information, preferences, past purchases, and more. Additionally, integrating your website with your CRM allows for automated processes like automated follow-up emails based on specific criteria. This way, you can ensure that no leads slip through the cracks and that all potential customers receive timely communication from the business. Businesses can focus less on manual tasks and more on engaging leads in meaningful conversations that lead to sales.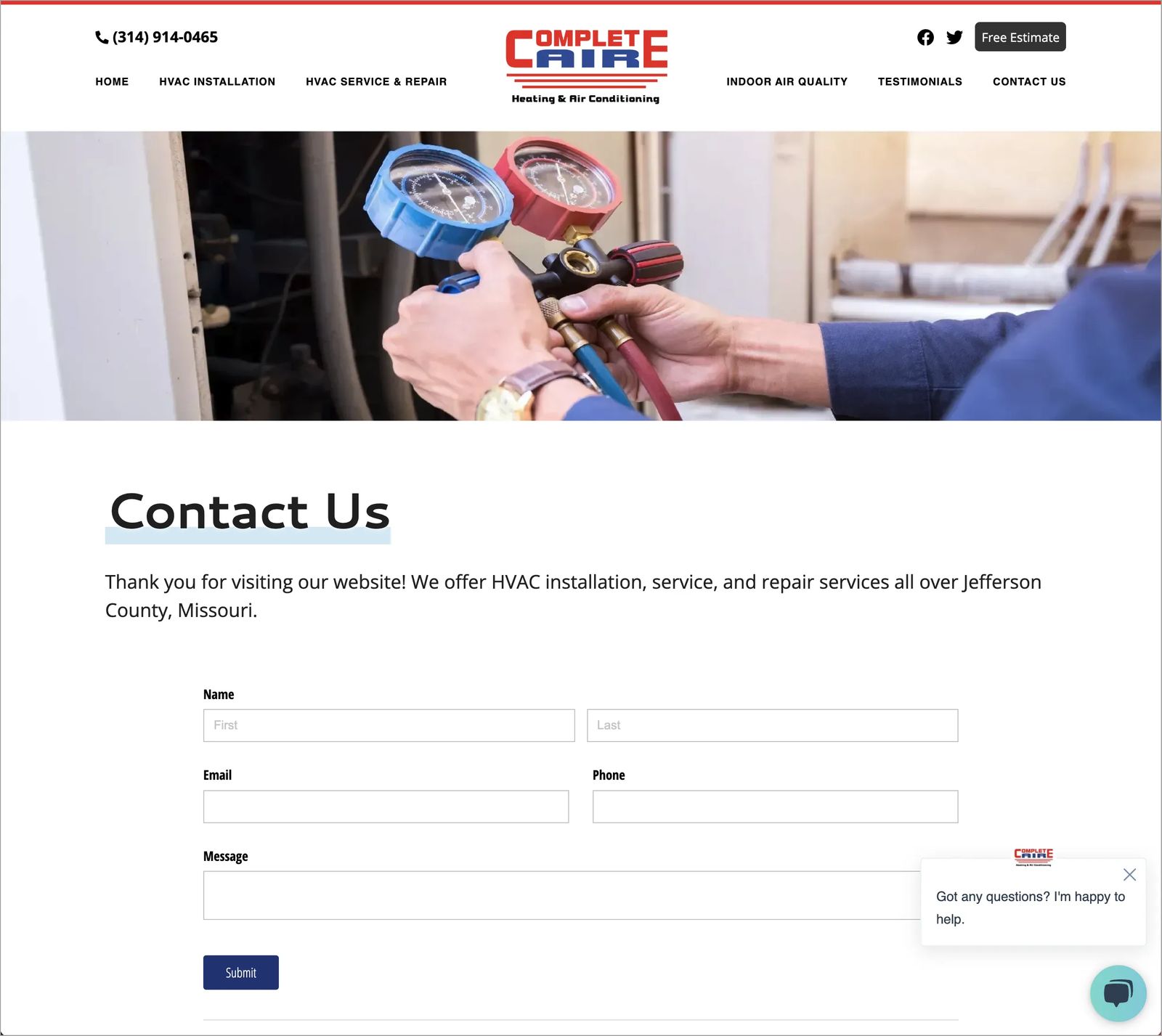 Complete Caire keeps track of all inquiries and potential leads by integrating their Hubspot CRM contact forms and chat with their website.
Overall, the goal of a website that supports a direct sales strategy should be to facilitate communication and engagement between the sales team and potential customers while also providing helpful information and building trust and interest in the product or service.
Use your website in your outbound sales strategy: an example.
Let's look at an example of how one entrepreneur could use their website in their sales activities.
Tim is an energy consultant for organizations with large campuses, like colleges, hospitals, etc. He helps them reduce their carbon footprint and energy costs. Tim needs to get to the decision-maker within each organization. Rather than implementing a complex marketing funnel, it's more efficient for him to connect through cold calls or emails to pitch his services using direct sales techniques.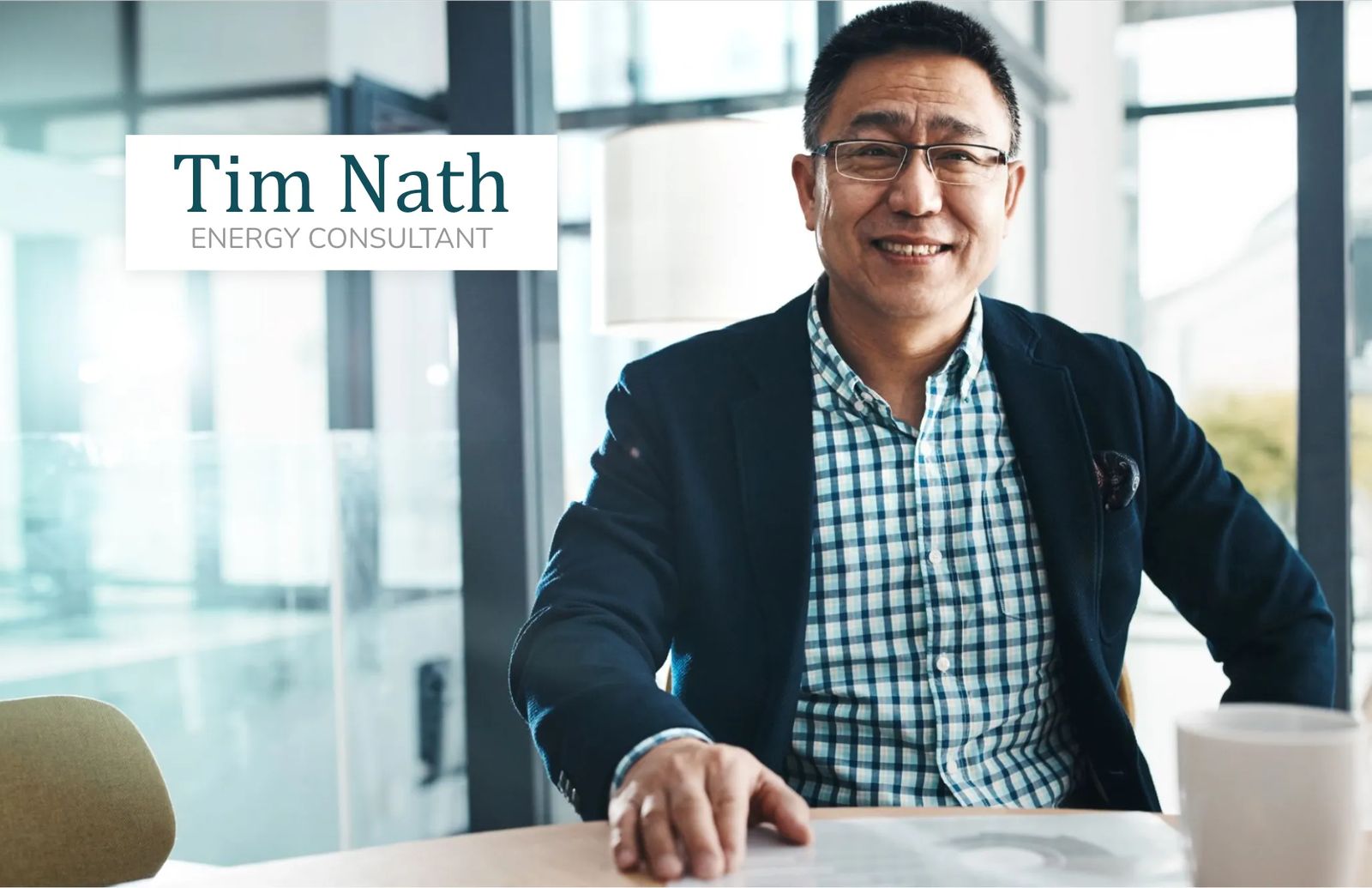 So, Tim will make a prospect list and develop a targeted cold email sequence to attract the interest of these decision-makers. Those emails will link to his website, where his prospects can gain their first impression of his company and learn more about his products and services.
Tim knows it will take several follow-up emails to secure a meeting with someone. So, he wants to provide value with each email he sends. Therefore, Tim has developed a white paper for each of the industries he serves detailing the cost and carbon savings achieved through his strategies. The email receiver can click a link back to his website to get the white paper.
Finally, once someone is ready to meet with Tim, he wants to make booking that meeting as frictionless as possible. He has an online booking software integrated with his website. Once someone is ready to meet, they can choose a time on the calendar that works for them. Once he gets the meeting, he can make his sales pitch and follow through with his leads.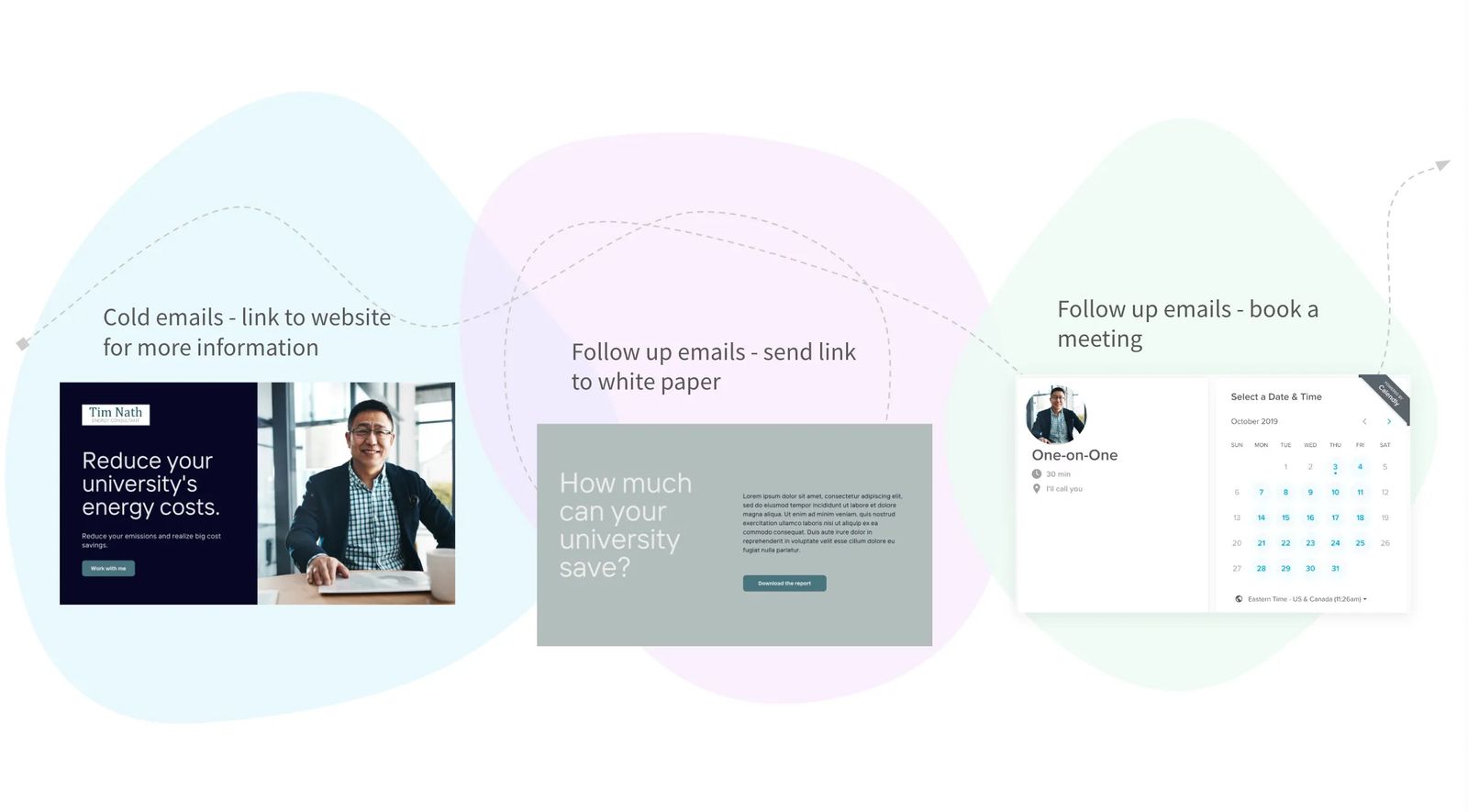 As you can see, Tim is relying on something other than website traffic to help reach his revenue goals. Instead, his marketing efforts focus on an outbound approach to find the right people to connect with. His website is aiding in this process by giving him a professional appearance, housing targeted content to engage his potential buyers, and facilitating the conversion event of a booked meeting.
You can use your website as a powerful sales tool to reach your business goals. With the right combination of website features and tactics, you can maximize sales efforts to generate more leads and close more deals. By leveraging direct sales tactics and a professional website, you can create a successful strategy for engaging with prospects and facilitating key actions in the sales cycle.
Free workbook: Win customers with your website!
Create a strategy to get more leads and sales from your website.