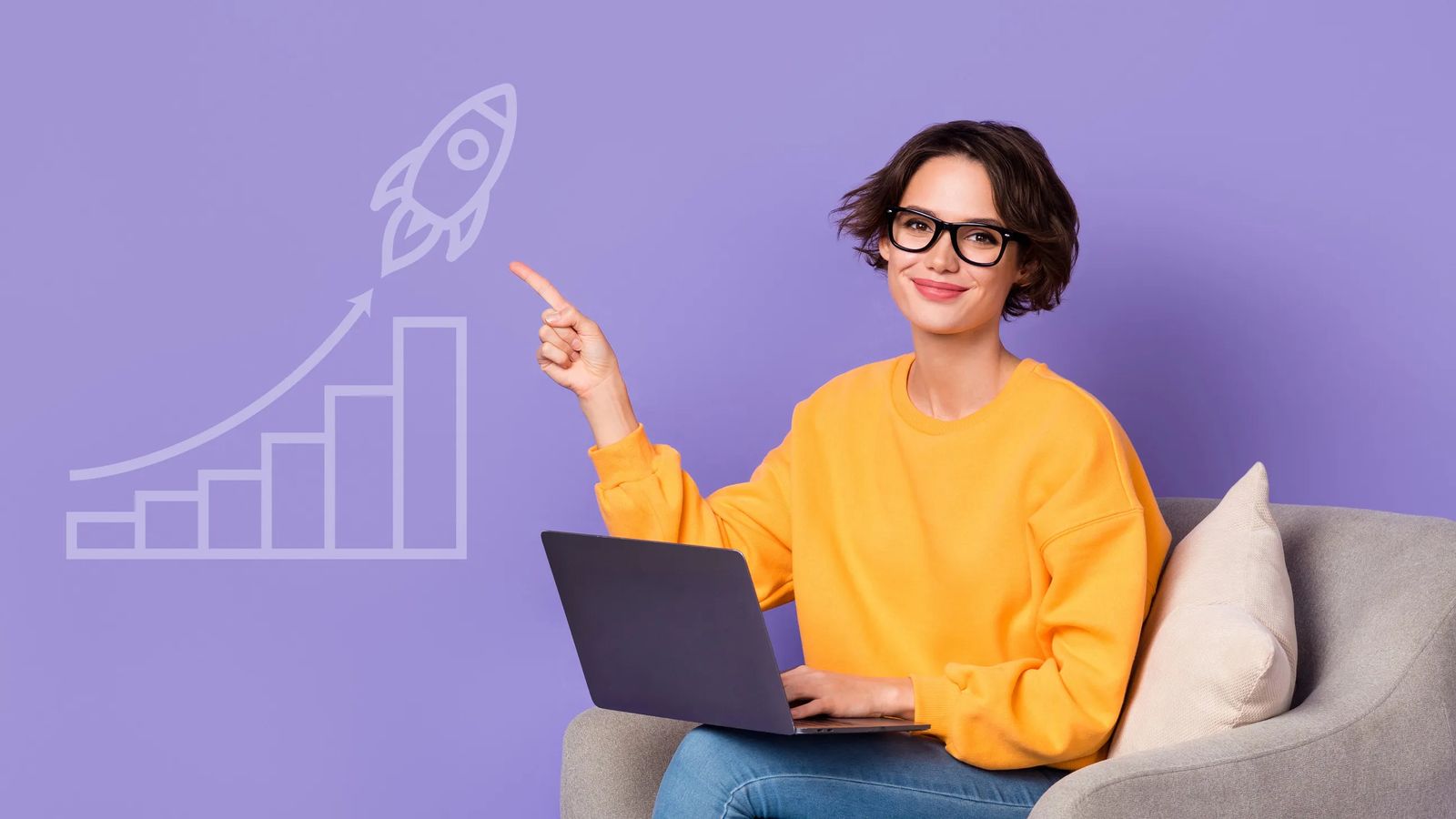 Blogging for business – getting started guide
Jessica Baldwin / Published September 30, 2022


One of the best ways to grow your website traffic and get your brand in front of your target audience is to include a blog on your website.
You may be skeptical that blogging can have a meaningful impact on your business. However, 77% of internet users read blogs. And websites with blog content are shown to have 434% more indexed pages on search engines (meaning they are more likely to appear for relevant online searches).
It's safe to say that blogging is a worthwhile digital marketing strategy.
Why your business needs a blog
Here are a few benefits of investing time and resources into your website's blog.
Search engine optimization (SEO)
72% of online marketers describe content creation as their most effective SEO tactic. When you produce regular blog content, your website accumulates more pages. When your website has more pages with relevant keywords, there's a better chance it will show up in online searches.
Did you know that Google actually ranks web pages over websites? To rank for a particular keyword, you'll need a page on your website that does an excellent job of answering the related queries. An article or blog post allows for more words (and keywords), improving your chances of appearing in search.
For example, if you wanted your website to rank for "the best donut shop in Boulder, CO," an article about "what makes your donut shop the best" has a better chance of showing up in search engine rankings than your homepage.
Provide value to your target audience
Your blog is one place online where you can form a relationship with potential customers. If your blog has many useful resources, you give people a reason to visit your website and return for more great information. Your target audience is more likely to view your brand positively, when you provide some initial value for free (i.e. entertaining or helpful content on your blog).
Showcase your expertise
When you regularly share helpful information with your audience, they begin to see you or your company as an industry expert. Your brand becomes a source they can turn to learn more about a particular topic. They begin to trust your knowledge, and that trust can help you convert more of them into customers or clients.
Shape your brand's content strategy
Blogging can help shape the rest of your content strategy. Once you've identified your blog topics and written several blog posts, it's easy to use those concepts for your social media, newsletter, webinars, and more.
Increase traffic over time
Blogging is a marketing tactic that has long-term, compounding results. As you add more relevant content to your website and each article exists for longer, you'll start to see your traffic grow. Studies have shown that having more than 50 indexed blog posts can lead to a 77% boost in traffic. That means if you publish a post just once per week in one year, you'll have 77% more organic traffic than you do today!
As your blog matures, be sure to go back and improve and update old posts. Doing so can help boost the article's SEO and increase your website traffic.
How to start a blog for your business
Now that you know why blogging is valuable, here's how to start your business blog. In this article, we're assuming you already have a website that can host your company blog. If not, be sure to check out Cardsetter! We can help you get your website and blog up and running in no time! Our blog platform makes it easy to add and organize your blog posts however you like!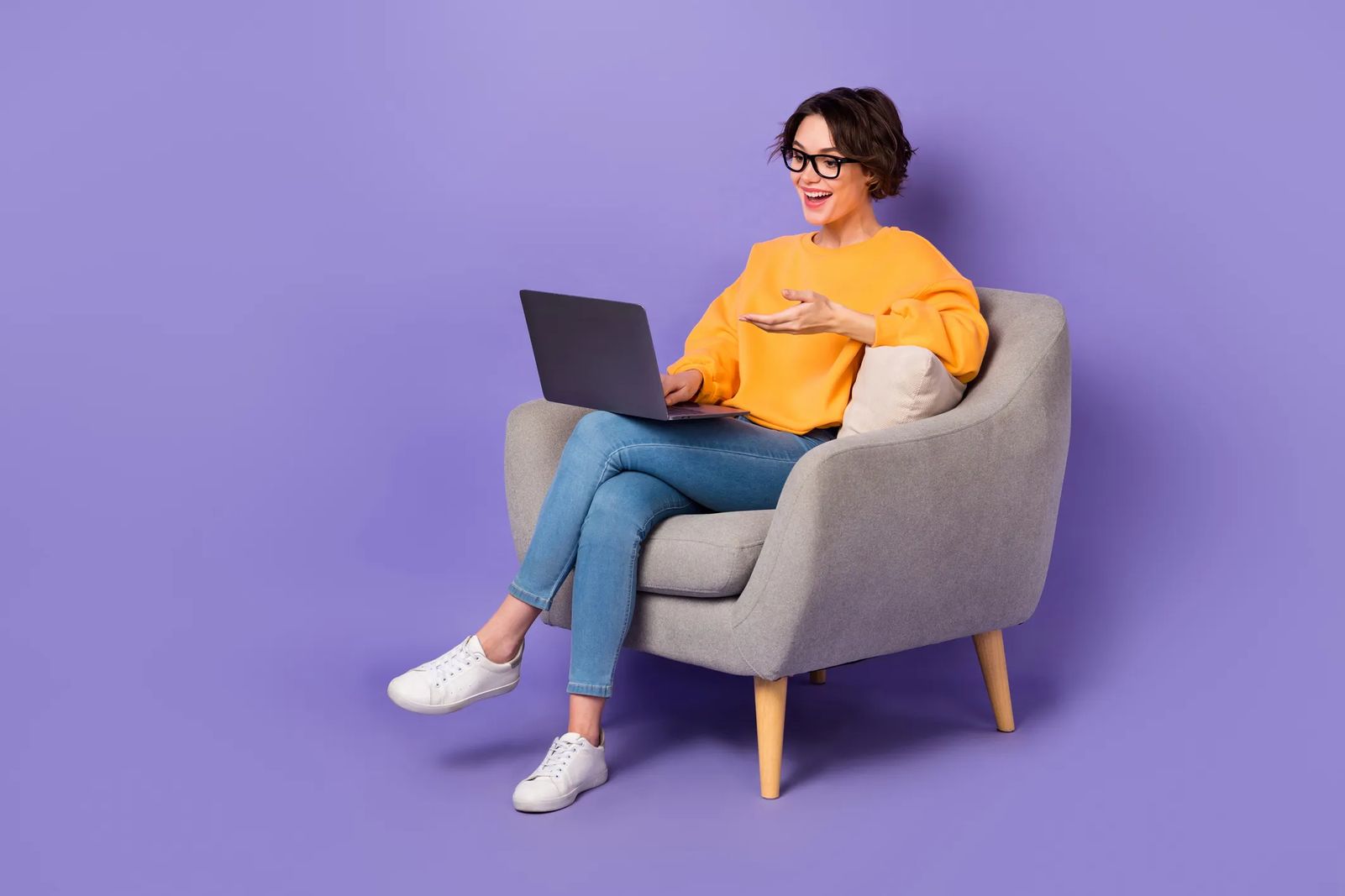 1) Define your ideal customer
Who does your business help? What do they care about, struggle with, or need?
To create a successful blog, you must understand the person you're creating content for. You can create an ideal customer persona to help. An ideal customer persona is a visual example and profile of a "person" representing your ideal customer.
Once you've defined your ideal customer, produce each piece of content to appeal to their needs.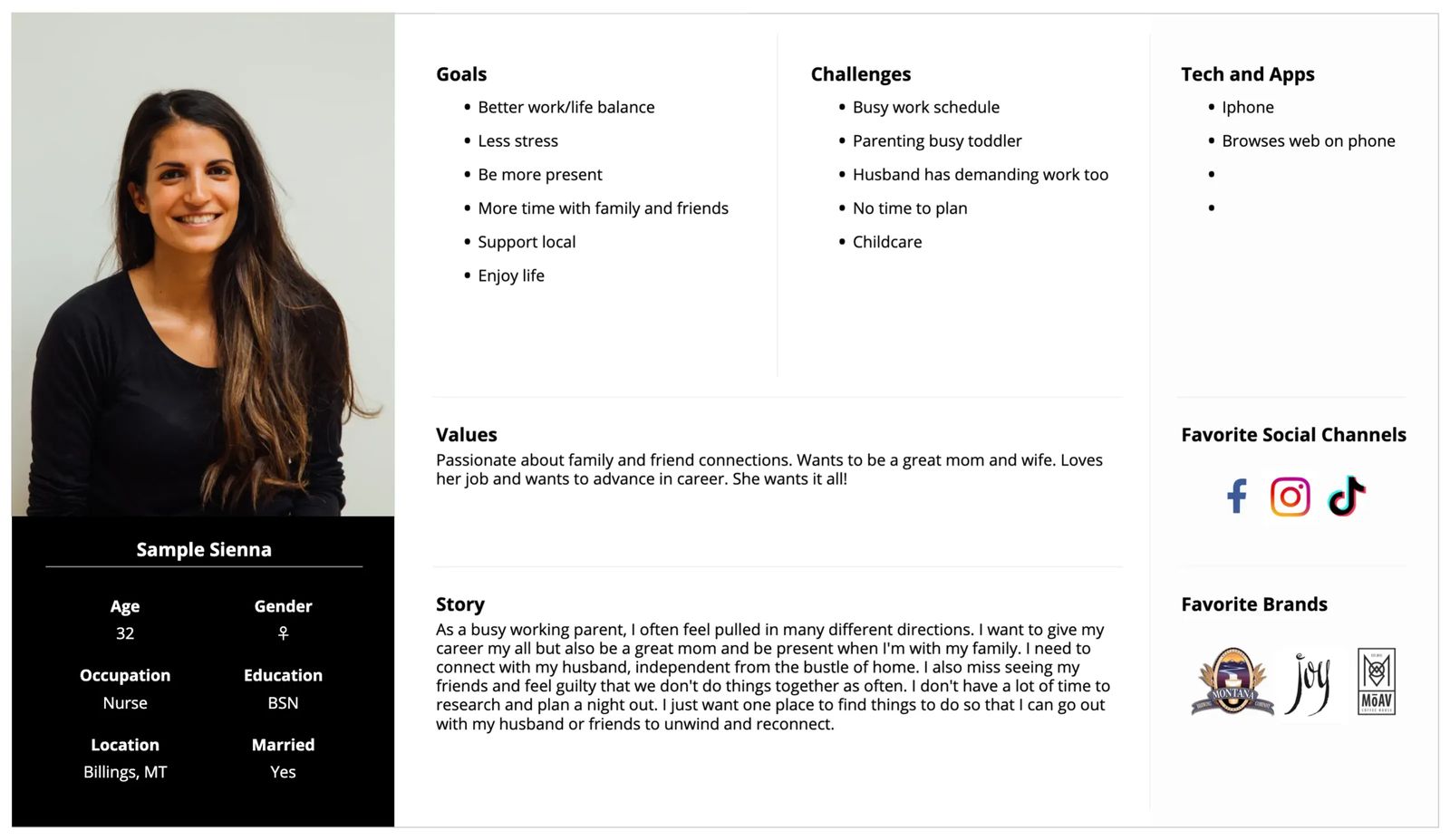 2) Outline themes (content pillars)
Now that you understand your audience, you can start to outline your blog themes (often referred to as content pillars). Identify three to five themes you'll consistently write about. For example, a health coach might use exercise, nutrition, and mental care themes.
Deciding on specific content themes ensures that your blog is consistent and cohesive. It helps your audience know what to expect from your brand.
3) Create a list of topics for each theme
Once your content themes are outlined, you can start brainstorming topic ideas. Think of your topics as individual blog posts. You can use online tools like answerthepublic.com to help generate topic ideas based on common queries in your niche.
If you find yourself answering common questions regularly, think about turning your answers into blog posts.
Content collections include several articles that, when organized together, make a comprehensive guide for the audience. For example, a wedding planner could assemble: "The complete guide to planning your big day" and include articles within that guide like:
"Wedding countdown - what to complete when."
"What to do on your own vs. what to leave to a professional."
"Questions to ask your vendors."
Content collections are an easy way to get started with blog content and make great resources for your audience!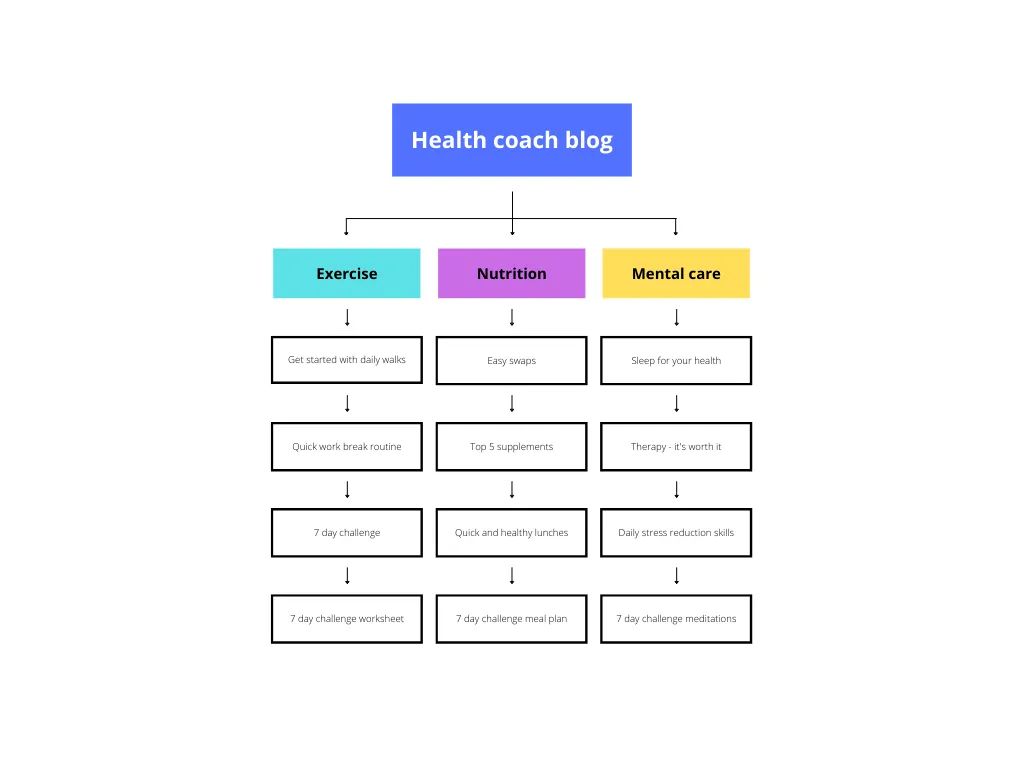 4) Plan a call to action
Once you get people to your blog content, try to continue the relationship! The blog post's end (or middle) is an excellent place to encourage readers to sign up for your newsletter or download a free resource (a lead capture if you have one).
You may be inclined to point readers towards a sales action like signing up for your service or buying a product. This can work in some instances, especially if your audience is "warmed up," meaning they've already spent considerable time getting to know your brand. However, it's easier for most businesses to get readers into an email list. After that, continue communicating by emailing them future blog posts and helpful information.
Learn how to create an email marketing strategy.
5) Write!
Once you have themes and topics mapped out, you can start writing! Aim for articles with around 2,000 words. Statistically, these have shown to perform better in search and shareability.
As you develop each article, include target keywords in the title, meta description, heading, text, and image alt-text. You can research industry keywords using seoreviewtools.com or more advanced platforms like Ahrefs, Moz, Semrush, or Frase. Here's a basic guide to SEO.
Consider batching your work. Spend a few days a month writing new blog posts. As a business owner, squeezing blog writing in each week can be challenging. Batching makes it easier to set dedicated time aside for this task.
If you don't like writing, don't have time, or don't have others in your organization who can blog, you can hire freelance writers from online services like Upwork or Fiverr.
How often should you post?
There's no specific posting schedule you "must" stick to. However, consistency is essential. How often have you been to a business's blog, and the most recent post is from over a year ago? It doesn't give off a very positive impression, does it?
Companies with more significant resources often publish new blog posts several times a week. But for most, a new blog added to the website each week is a good goal. Again, don't try to write a new post every week. Instead, batch the writing and have them ready to publish in the future.
6) Distribute the content
Writing blog content is just one piece of running a successful blog. You also have to promote your blog content so people can find it! Hopefully, some of your content will generate organic traffic from search engines like Google and Bing. However, you'll also want to distribute your content on social media platforms:
Facebook
Instagram
Pinterest
LinkedIn
Twitter
YouTube
Tiktok
Wherever your target market hangs out online.
You can repurpose the blog content into other formats, like audio for a podcast or video to post to YouTube.
Consider all the different places where you can distribute your content. Send links to your blog posts in your e-newsletter issues. Partners may be willing to link to your blog content from their websites or blogs, too (inbound links are great for SEO!).
Here are 6 ways to use social media and your website together for maximum impact.
7) Repurpose your blog content
One of the best things about committing to a blog for your business is how much easier it makes producing other types of content! Once you've worked out the topics in blog format, you can easily turn that blog into a video, a podcast episode, or many social media posts.
You can take smaller points or pieces of the blog to create a quick Tiktok video. You can pull out quotes to make visual content for Instagram and more. Use your blog to feed ongoing posts on all your social channels.
It's also possible to utilize your blog content to develop online courses, digital products, and webinars. You can repurpose it in your email marketing and more!
8) Review your analytics
Once you've been blogging for a few weeks, you'll want to start checking in on your analytics to see how your blog traffic grows. If you don't already have Google Analytics or another analytics program installed on your website, it's a good idea to do so before launching your blog.
You'll be able to see how your overall website traffic is growing and which posts are performing the best with your audience. This information can help you plan future content and other marketing strategies. Learn the basics of Google Analytics.
For more data, get a Google Search Console account and connect your website to it. Google Search Console will give you more granular information about the keywords driving traffic to specific pages on your website.
9) Create a marketing strategy
Once someone reads one of your blogs, what will be their next step with your brand? How will you take them from casual reader to customer?
To drive business growth, producing valuable content on your blog should be one element of a cohesive marketing strategy. Blogging is an excellent "top of the funnel" tactic to attract your ideal customer to your brand. You'll need to incorporate additional marketing channels and strategies to build a loyal audience and turn them into customers.
Your marketing funnel can include tactics like content marketing, social media, blogging, email, advertising, sponsorships, and more.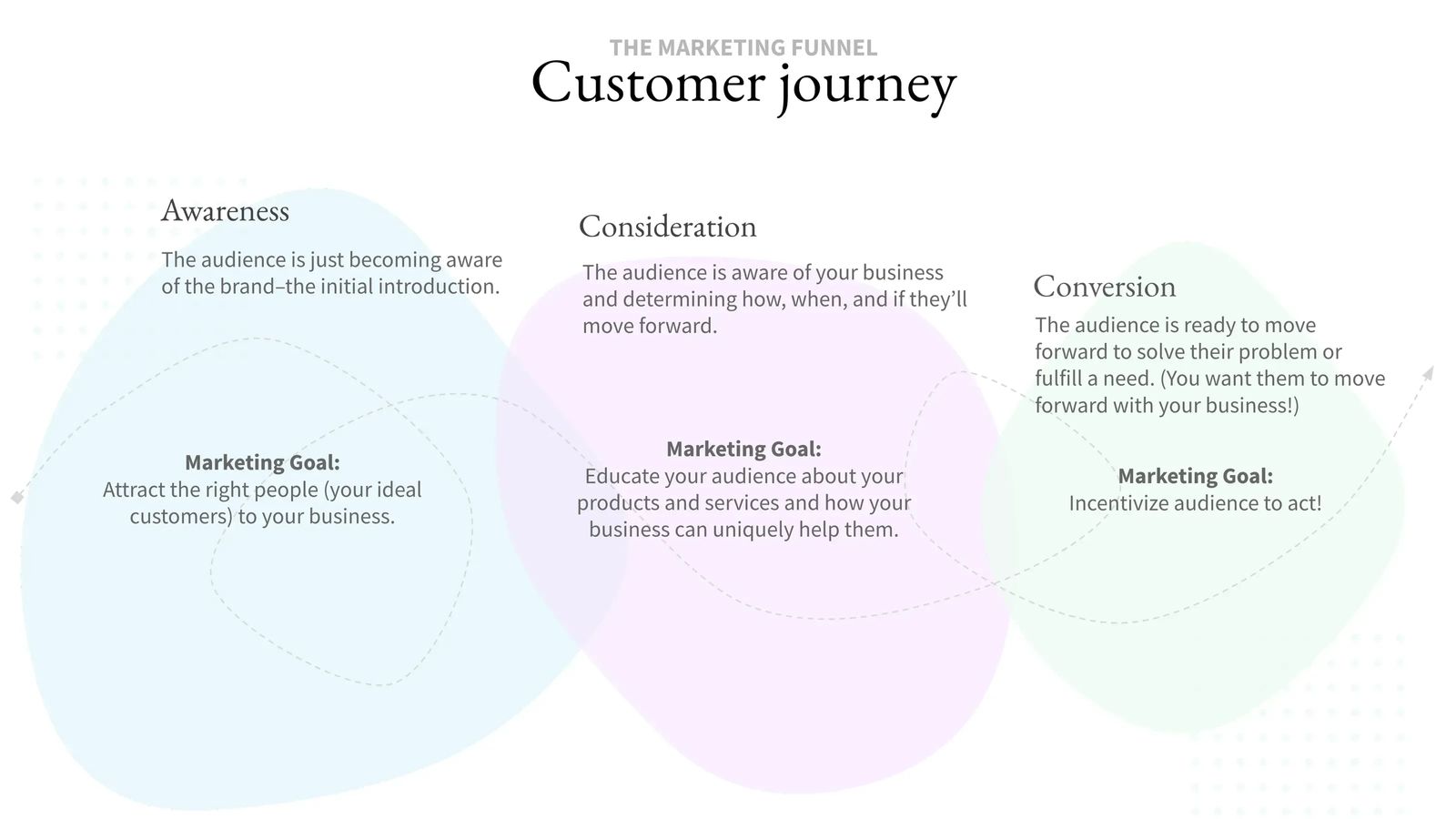 What makes a good business blog?
The key to an effective business blog is to provide valuable content to your readers. Help them solve problems they're facing or fulfill their needs by offering tips, resources, and advice. Keep your ideal customer persona at the center of your content strategy. Ask yourself, "would my ideal customer find this information useful?" "Is this information valuable enough to garner their attention?"
Stay cohesive with your subject matter and post on a consistent schedule. Don't just write great blog posts–be diligent about distributing them too! Maximize readership by promoting your blog posts on social media, your e-newsletter, and other relevant channels.
Get more from your blog content by repurposing it into other content formats like podcast episodes, YouTube videos, webinars, online courses, and more.
Ensure that your blog is part of a comprehensive marketing strategy. Use it with your other marketing tactics to help move your readers to customers.
Have patience, and keep going! Sometimes, you may feel like no one is reading your blog! Remain consistent. Over time, you'll see your website traffic and customer count grow!
Free blog content planner!
Create a strategy to get more traffic, leads, and sales from your blog.