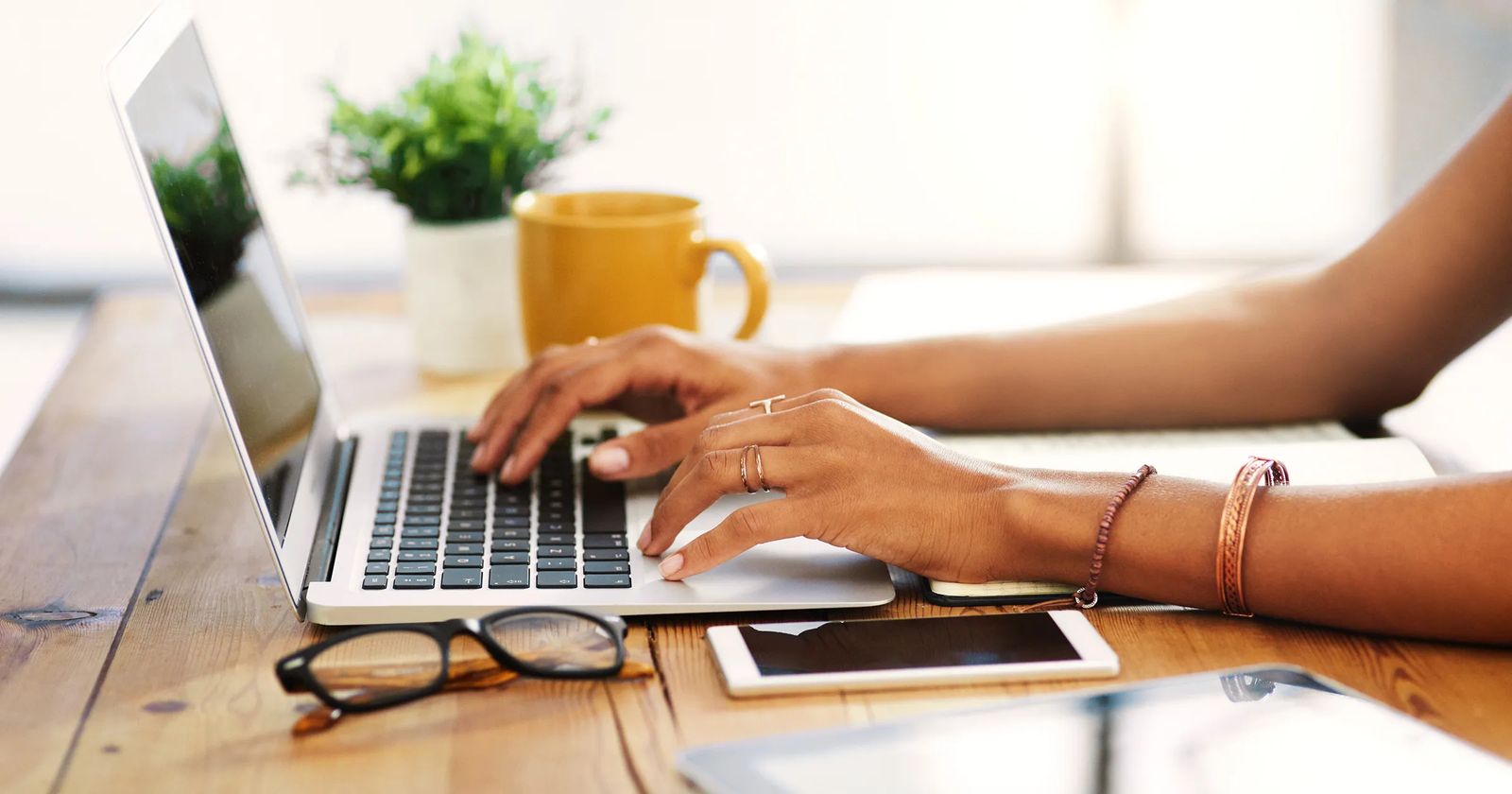 Business blog ideas - the ultimate content plan


Blogging is one of the most effective ways to grow your website traffic and get your business in front of potential customers. 60% of people are inspired to seek out a product after reading a blog post about it. Per dollar spent, content marketing generates three times as many leads as traditional marketing.
You know it's essential to include a blog on your website. You also need to keep it up-to-date with fresh content; consistency is key. Here's where many website owners get stuck. Coming up with new blog topic ideas can be difficult with all the other things you need to do in your business.
Don't worry! We're here to help. Below we'll share a few business blog ideas and tips to help you create your blog content plan. Follow the recommendations in this article, and you'll have a steady stream of topics for your blog.
You can also grab the free blog content planner below.
Define your ideal customer
A successful business blog resonates with its readers. You have to understand your audience!
Who does your business help?
What are their interests?
What do they struggle with?
You can create an ideal customer persona to help you think about your target audience.
Once you understand who you're writing for, it makes it much easier to develop relevant blog content.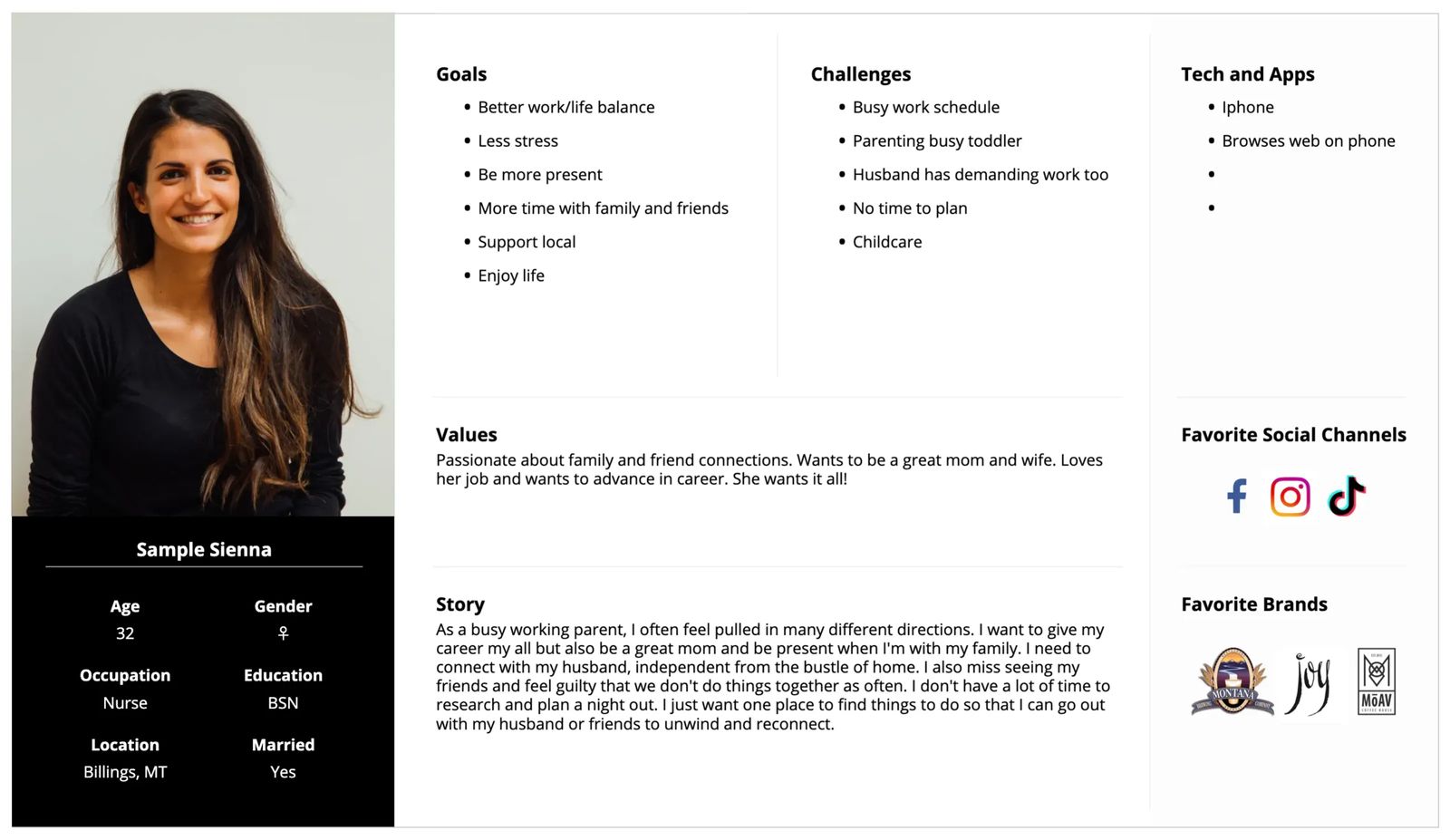 Outline your themes (content pillars)
Once you've defined your ideal customer, outline three to five themes (also known as content pillars) for your business's blog. The themes should appeal to your ideal customer's interests and be related to your niche or industry. All of the content you publish should fit into one of these themes.
For example, a travel consultant might focus on:
Family-friendly destinations
Tips for traveling with kids,
Client success stories,
Company news and updates
Themes will help anchor your content strategy, ensuring that your blog is consistent and cohesive. They help your audience know what to expect from your brand.
Set goals
Your small business blog should have a thoughtful strategy behind it rather than sporadically posting whatever comes to mind. Each post must serve a purpose so you can use your blog to help generate leads and sales.
Different types of posts are helpful for each stage of the marketing funnel–awareness, consideration, and conversion.
Some of your posts will help attract new people to your brand. Articles that provide advice or insight on common problems or interests within your niche can help you grow your audience. For example, a local outdoor equipment retailer might create blog posts about the best hiking trails in their area to attract potential customers to their website.
Other posts will help educate your audience about your products and services. Case studies, reviews, in-depth reports, product overviews, guides, and before and after stories are a few potential middle-of-the-funnel blog post ideas. For example, a landscaping company could create case studies that show the before and after transformation of a home's curb appeal.
Periodically, include more bottom-of-the-funnel, sales-driven content. These blog posts are for people who've been paying attention to your content for some time. They are familiar with your brand, and they've spent some time getting to know your products and services. Bottom-of-the-funnel blog posts should incentivize them to convert to leads and sales. Product comparisons, feature deep dives, new product or service announcements, and promotion releases are a few sales-driven post ideas. An eco-friendly cleaning brand could include a chart that shows the plastic waste saved by using their product over a year compared to a big-name mainstream brand, for example.
Set goals for your blog that align with your marketing funnel. Create three "buckets" in your content plan - awareness, consideration, conversion. Then, consider which types of blog posts make sense within each bucket.
Define the desired outcome for each blog post. For example, your top-of-the-funnel (awareness stage) outcome would be new traffic. At the middle-of-the-funnel (consideration stage), you may want people to subscribe to your email list. And finally, at the bottom-of-the-funnel (conversion stage), you'll want people to buy your product or service.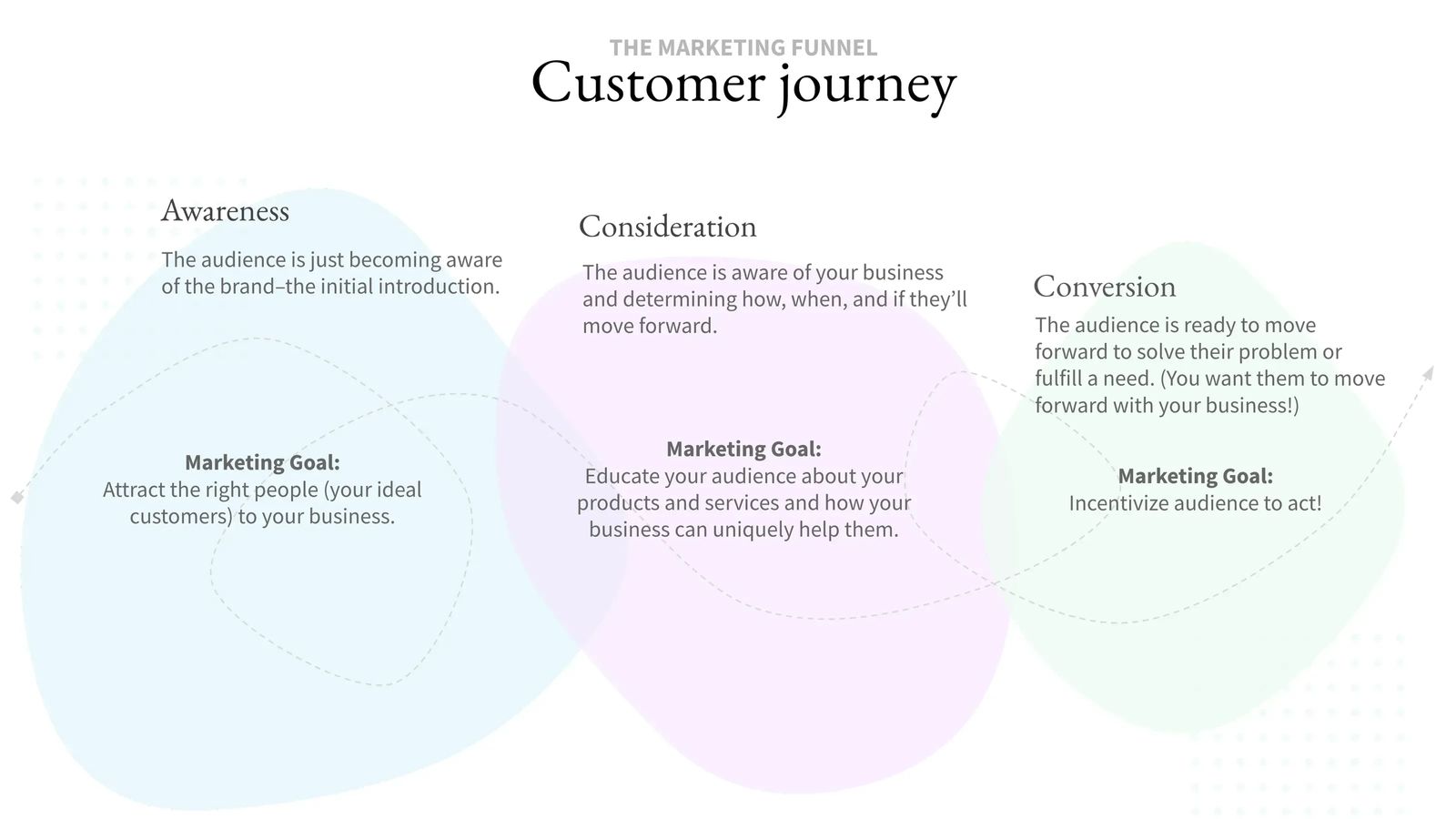 Plan topics
Once you understand your target audience, established your themes, and set marketing goals, you can start planning your topics.
The best way to begin is to brainstorm ideas on a whiteboard, with pencil and paper, or in an online tool (like a Google spreadsheet, Trello board, Notion doc, etc.).
Begin with one theme and list blog article ideas below it. Don't worry too much about the order; you'll refine these topics later.
Here are a few ways to generate content ideas:
Frequently asked questions
What are the questions you answer over and over again in your business? Frequently asked questions can be an excellent source of blog post ideas. You may receive them from potential customers or clients or when visiting with a friend or acquaintance.
List out these questions and plan to create a blog post that addresses each of them.
Answer the public
What are people searching online related to your niche? You can use the website answerthepublic.com to find out! Type in a keyword related to your industry, and Answer the Public will give you hundreds of popular queries.
You can use the relevant queries as topic ideas.
Social listening
As you spend time on social media and within online groups and forums, pay attention to what people are talking about in your niche. If you see a question or comment that you have expertise in, that's an opportunity for a blog post!
Keyword research
Keyword research will be helpful when writing your posts. It can also be a source of topic ideas. You can use free tools like SEOreviewtools.com and Ubersuggest to begin researching keywords.
Choosing keywords with a low difficulty rating can be advantageous for smaller brands. They may have a lower search volume, but your website will have a better chance of ranking in the search engines.
Review various keywords and choose several to develop blog post topics around.
Competitor research
What are your competitors or similar businesses in your industry writing about? Don't copy them, but check out their blogs to help jumpstart your ideas.
You can cover similar topics while putting your perspective in each piece.
Teach
Help your audience by teaching them! Educational content (how-tos) effectively builds a relationship with potential customers and positions your brand as an authority in your niche.
What can you teach your audience?
Hom Sweet Hom sells courses to visual artists to learn skills like hand-lettering, mural painting, social media management, and more. On the blog, readers learn how to get their first mural client, how to transition from a full-time job to freelancing, and more. The brand offers a lot of free advice on the blog. Readers get a lot of value, and many will enroll in a course!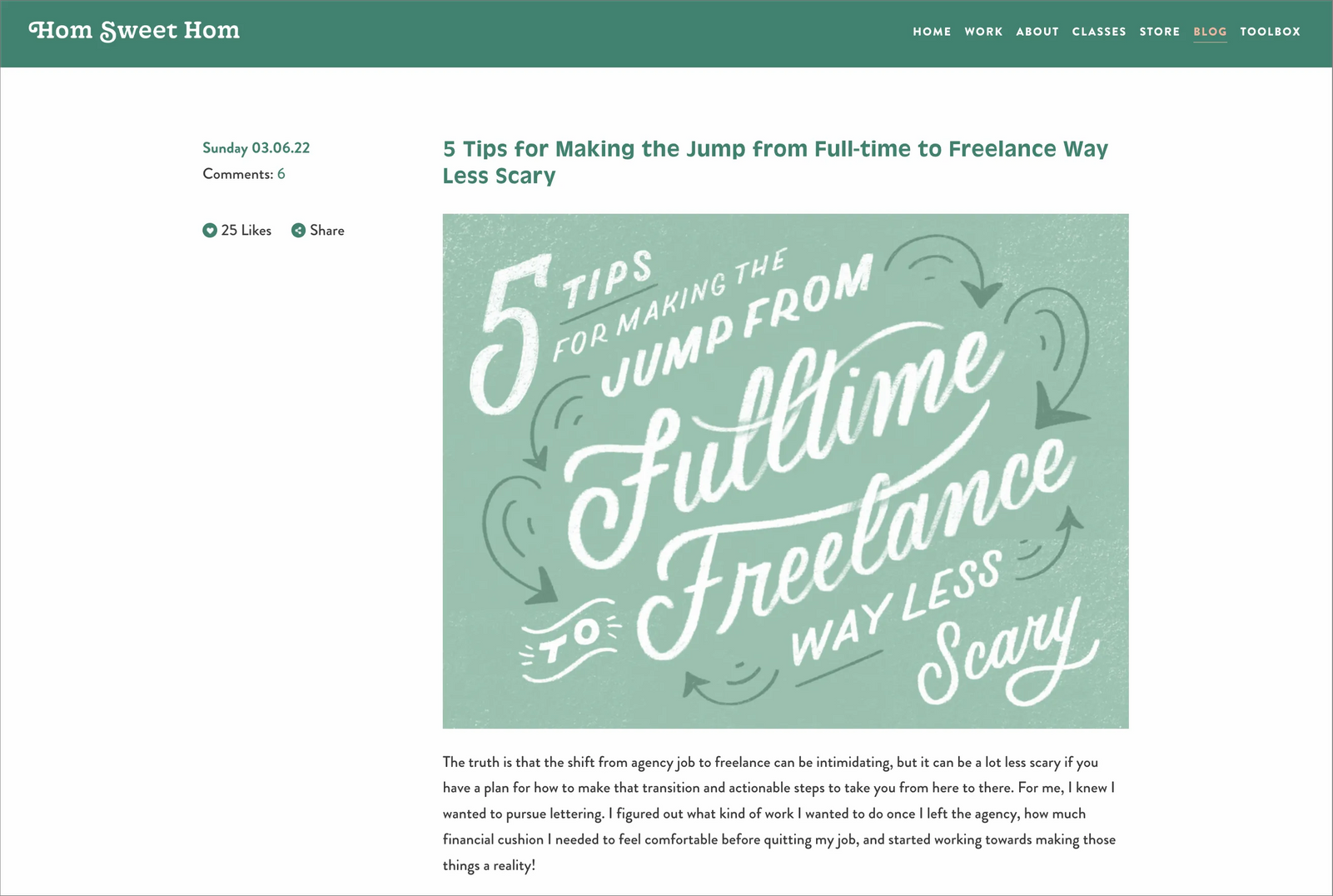 Collections
Content collections include a series of blog posts that, when organized together, make a comprehensive guide for the audience. For example, a local landscaping company could create an ultimate guide that covers plants that thrive in their area's climate. The guide would have several blog posts within it, each detailing a different plant.
Content collections make great resources for your audience!
Here's how we've put this strategy in place at Cardsetter. We made it easy for our website visitors to find our best resources on website planning in one place – within our website planning and strategy guide.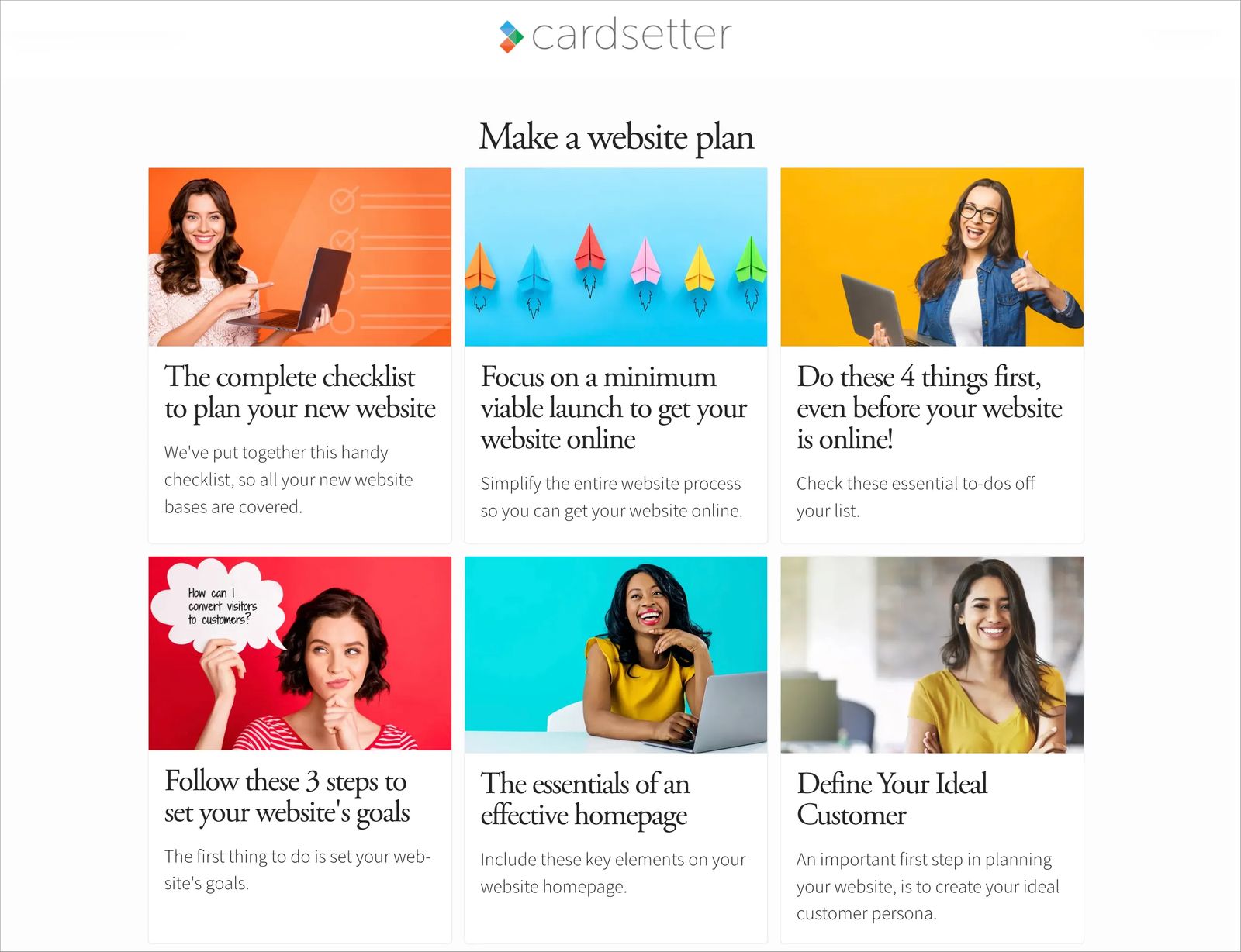 More blog topic ideas
Here are a few more helpful blog post ideas to help you brainstorm topics:
Before and after
Detail the transformation that a customer achieved with your product or service. An interior designer can show before and after a room remodel. A stylist can include the before and after of a haircut and color. A business consultant can describe the client's "before" state and then outline the goals achieved "after" the organization received the consultant's help.
Review tools and resources
Can you help your audience discover helpful tools and resources within your niche? Create a blog post about them. For example, a real estate agent could share apps that help people complete important home maintenance tasks throughout the year.
Career Foundry provides career development in UX design, UI design, web development, and data analysis. The company aims to attract the right audience to their blog by covering the "Best Tools for UI Designers in 2023."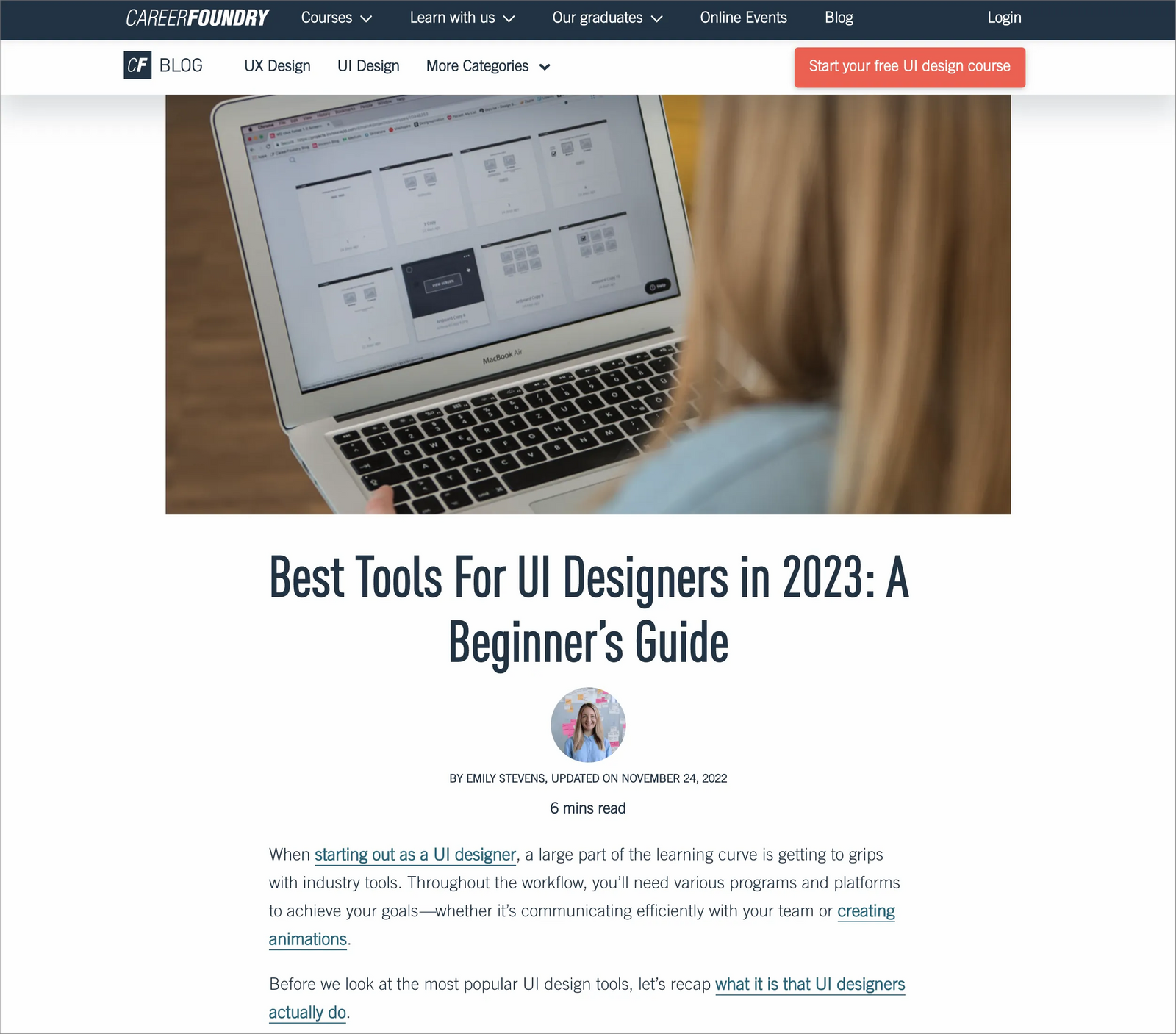 Customer success stories
Describe how your product or service helped a customer or client achieve the desired outcome. If you help clients across different industries, this can help your website visitors get information that is more specific to their use case.
Case studies or customer success stories help build trust and credibility as you provide a "real world" example of a positive experience with your brand.
The Primal Health Coach Institute details the success one of their clients achieved through The Keto Reset Diet.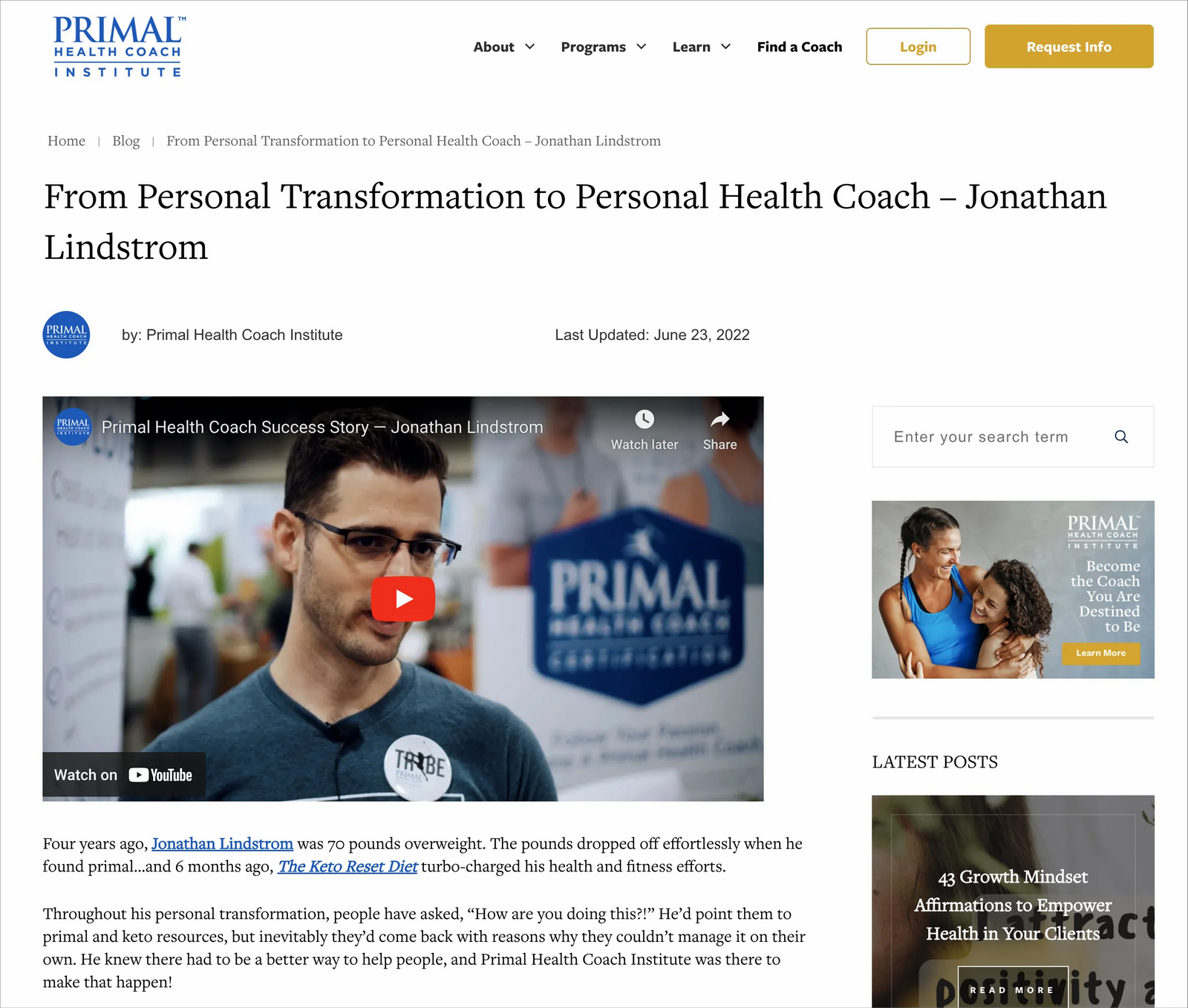 Product or service comparison
Potential customers may consider competing products or services. Make a case for your brand by showing how it compares to your competitors. Make sure you highlight the key benefits of your product over others.
Snipcart, an e-commerce shopping cart tool, compares its product to Shopify's buy button. They know potential customers are making the comparison and address it head-on. Snipcart describes why and in what use cases Snipcart is the better choice!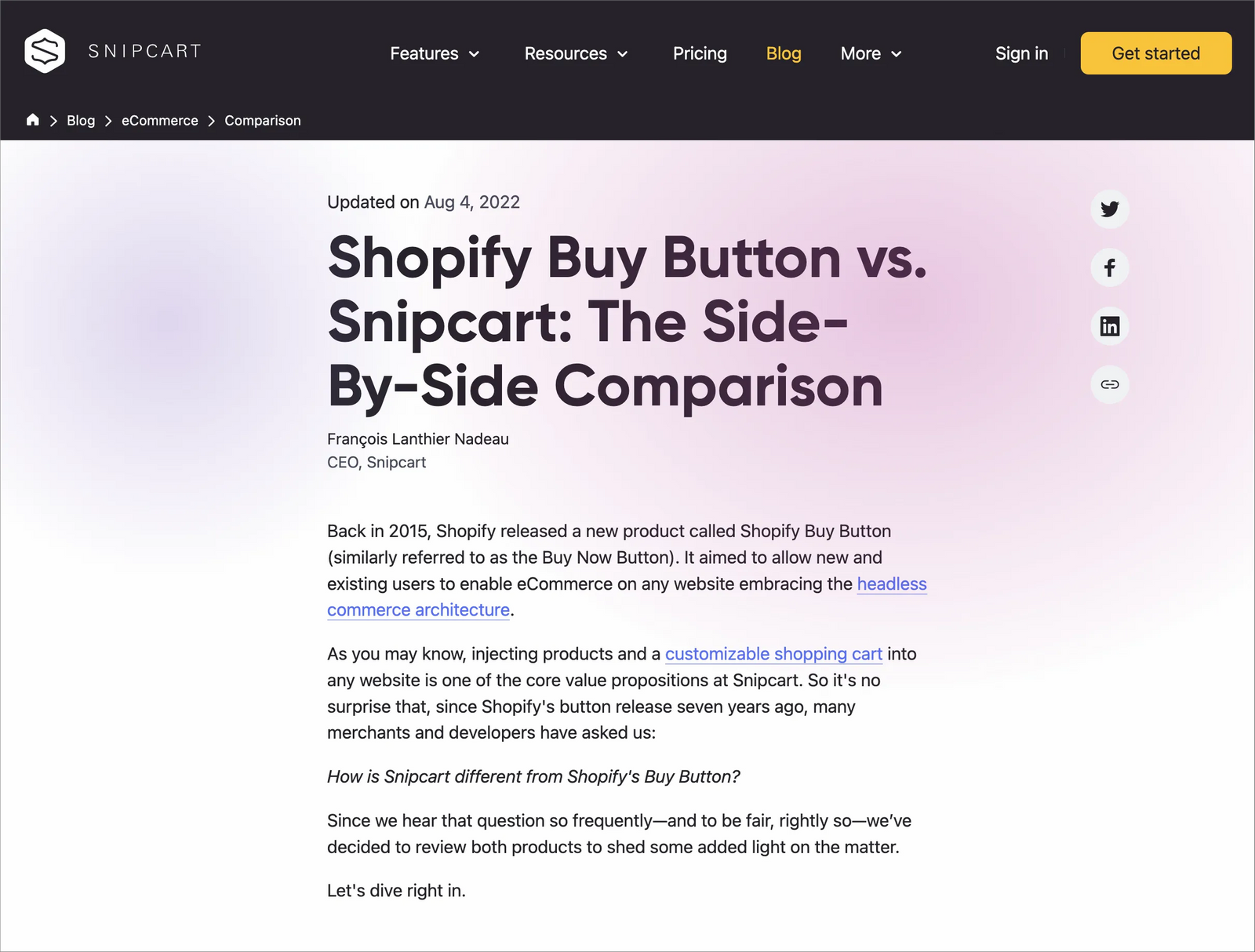 Product guides
Product guides can be an excellent way to introduce your customers to new items or help them learn more about products they're interested in. Retailers can create product guides to showcase "the best" products in a specific category, gift guides, and more.
Edible Arrangements highlights several of its products in a Holiday Gift Guide Blog post.
Compile your best posts on a topic
As you publish content to your website, you'll build a library of valuable posts and resources over time. It's easy for quality content to become hidden within the pages of your blog. Bring older posts back to the forefront. You can create a post with a "roundup" of your best blog articles on a given topic.
At Cardsetter, we compiled our best posts about small business marketing in the blog post below.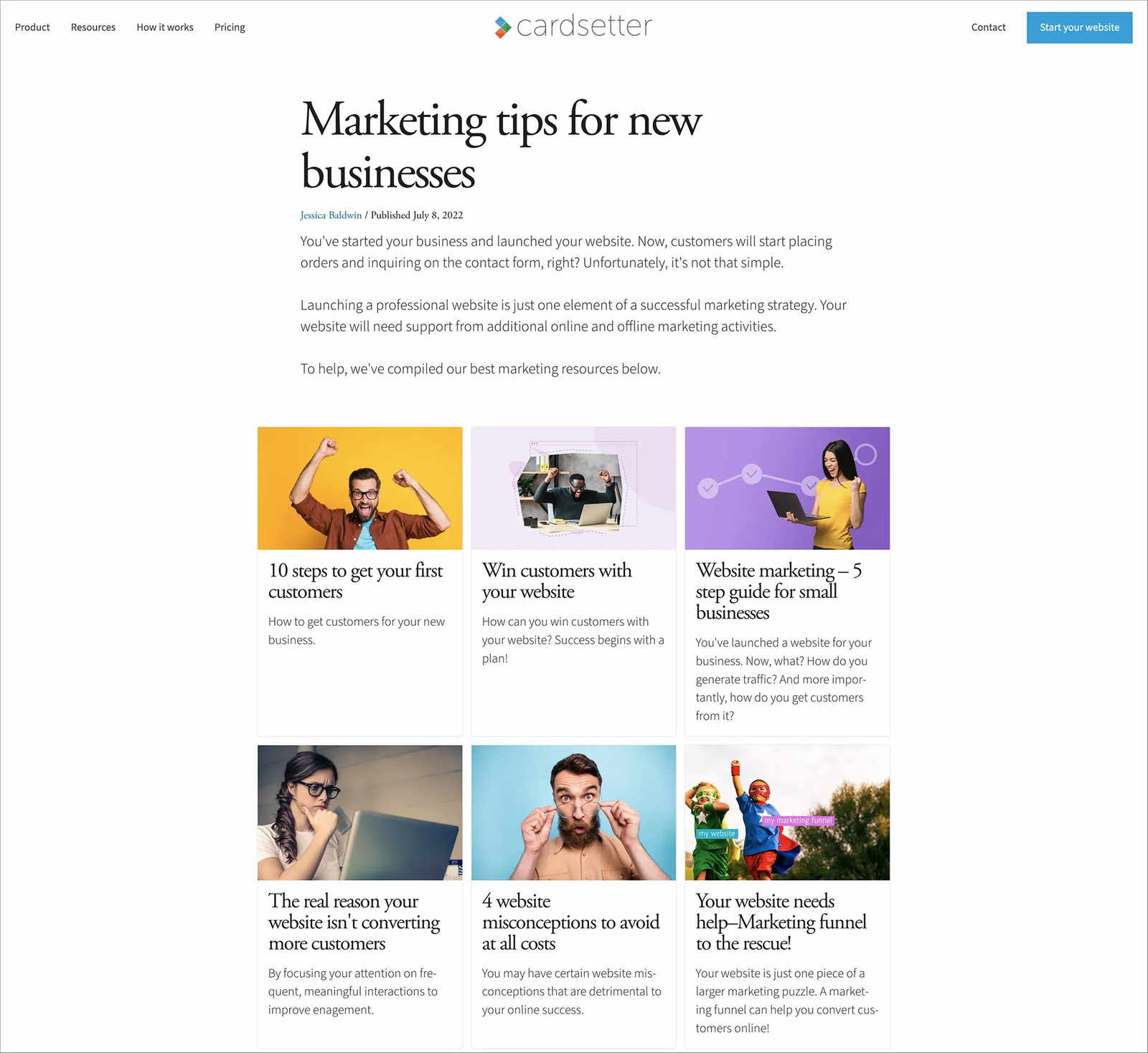 Company news, updates, promotions
The majority of your blog posts should entertain or educate your target audience. However, when you have an important company update or an exciting offer to promote, you can include this type of content in your blog posts.
If you're adding features to a product, or benefits to your service, notify your clients and customers through a blog post!
Email marketing software, ConvertKit outlines new product features in the blog post below.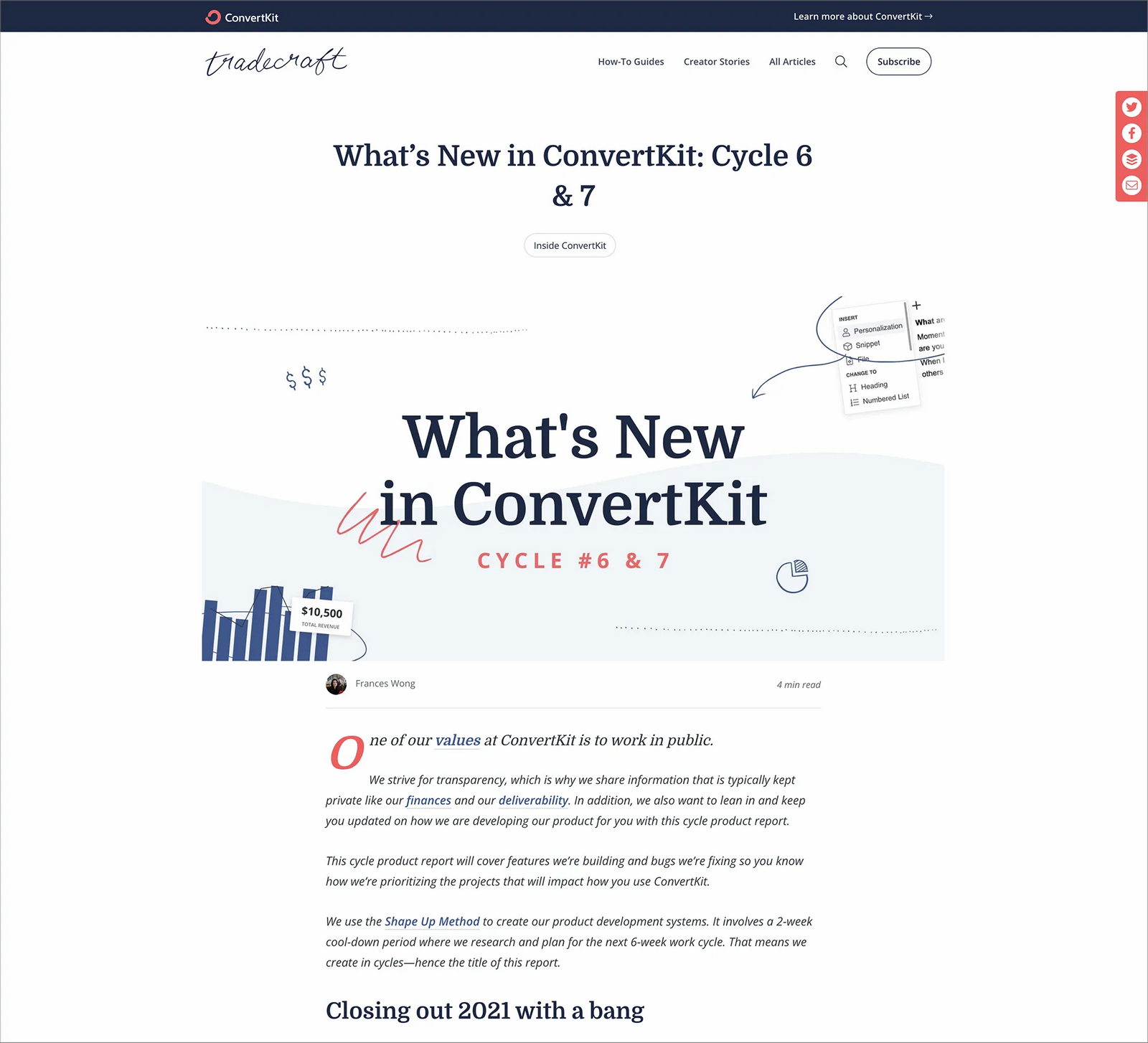 Develop a system to stay organized
Now that you've identified your goals, themes, and topics, it's time to get organized. Choose the project management system that you're most comfortable using. Trello, Notion, Airtable, Google Sheets, or a paper planner or notebook are a few options.
We recommend keeping track of the fields below, though you can add to this list as you like.
Blog topic
Goal
Theme
Target keyword(s)
Publish date
Status (to do, doing, done)
Write the content
Once you have a plan, you can begin working on your content. Choose your favorite document editor to start your blog posts, like Word, Google Docs, or Grammarly. We recommend starting with a document, then copy and paste your article to your website's blog. Check for spelling and grammar errors and thoroughly edit your content before publishing it to your website.
You'll also want to optimize your content for SEO before posting each piece. Tools like Frase, SurferSEO, and SEMRush's content writer can help you identify and include the right keywords in your articles. SEOReviewtools.com also offers a free but more limited tool.
Distribute the blog posts
Once you've written your blog posts, it's time to get them out in the world!
Publish the article to your website's blog
Send it out to your email subscribers
Post the link on social media – Facebook, Twitter, Pinterest, Instagram Stories, and LinkedIn are channels suitable for links to your blog posts.
Repurpose the content
A significant benefit to beginning your content in written format is that you've gotten the hard work out of the way. Once you've developed the concepts in text, it's easy to repurpose the content into video, audio, and visual formats.
Develop videos from your blog content to post to TikTok or YouTube. Use the audio from your YouTube video and publish it as a podcast episode. Take snippets or quotes from the blog to create Instagram posts and stories. Develop a condensed version of the blog post into an e-newsletter issue.
Be consistent
One of the most important factors in a blog's success is consistency. If you add a blog to your website, you must commit to publishing content regularly. Ensure that you or your organization will dedicate the time and resources necessary for your blog to succeed. If you don't have time to write, consider outsourcing this task to a freelance writer.
Develop a content plan for your blog; then, a process to make it a priority within your organization.
Have patience and keep going. Sometimes you'll wonder if all the effort is worth it, but eventually, your audience will grow. As your audience grows, you have more opportunities to generate leads and sales from your blog.
Free blog content planner!
Create a strategy to get more traffic, leads, and sales from your blog.