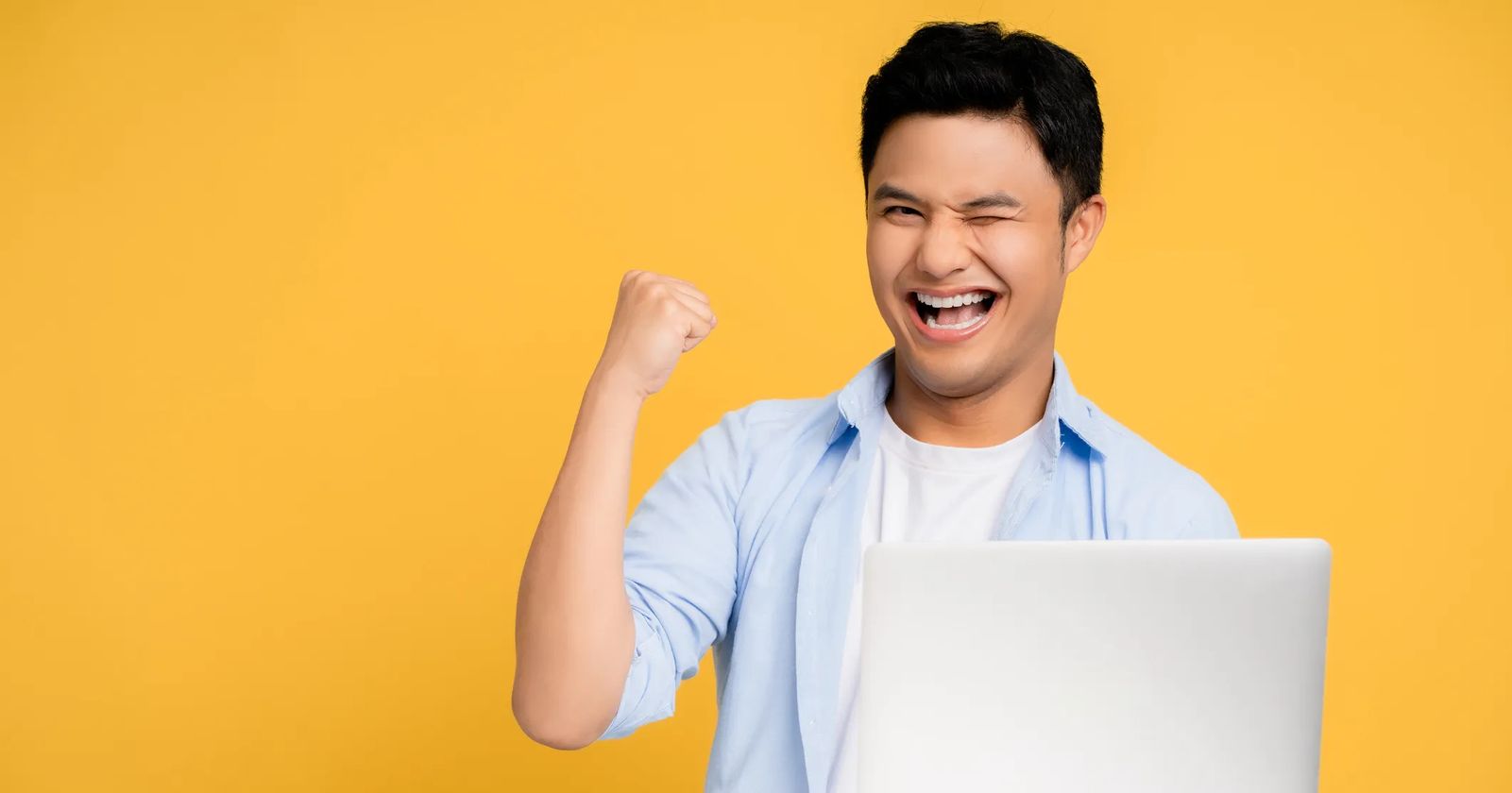 6 steps to grow your website with content marketing


"I hate writing. Do I have to blog on my website?"
Of course, you don't have to do anything. Millions of websites do not include blog content and find success through other channels.
However, at Cardsetter, we're big proponents of content marketing for most websites, and we'll always encourage you to consider this effective strategy.
What is content marketing?
Content marketing is the creation and distribution of online written, video, or audio content with the intent to attract, engage, and convert your target audience. The content you produce can take the form of blog posts or articles, videos, podcast episodes, photo galleries, infographics, etc.
What are the benefits of content marketing?
In short, content marketing:
Helps generate search traffic (helps with search engine optimization (SEO))
Gives your audience a reason to visit and return to your website
Provides a library of content you can post and repurpose for social media, ads, or your e-newsletter
Results compound over time to grow your traffic.
Learn more about the importance of website content here.
Below, explore our framework for creating an effective and manageable content marketing plan.
Content collections - a simple content strategy
We know that creating new content on an ongoing basis can be an overwhelming task. You have so much to do within your business that writing that next blog post is the first thing to get cut from your weekly to-do list.
Rather than adding content creation to your ongoing tasks, we recommend periodically creating what we call "content collections."
This approach will allow you to tackle content creation as a project with a beginning and an end, making it much easier to work into the operations of your business.
What is a content collection?
A content collection is simply a grouping of several individual pieces of content on a specific topic. It can comprise blog posts or articles, videos, podcast episodes, or other types of content.
The collection could be as small as three pieces of content or many more. For example, an event planner may put together a series of information for engaged couples. It could include a planning checklist, an article on what you can do on your own and what's best to leave to a professional, questions to ask potential vendors, and more.
As you can imagine, this information could be beneficial for newly engaged couples. As they visit the wedding planner's website to utilize the content, they become aware and more engaged with the business. When they are ready to hire a planner, this particular wedding planner will be top of mind with the couple.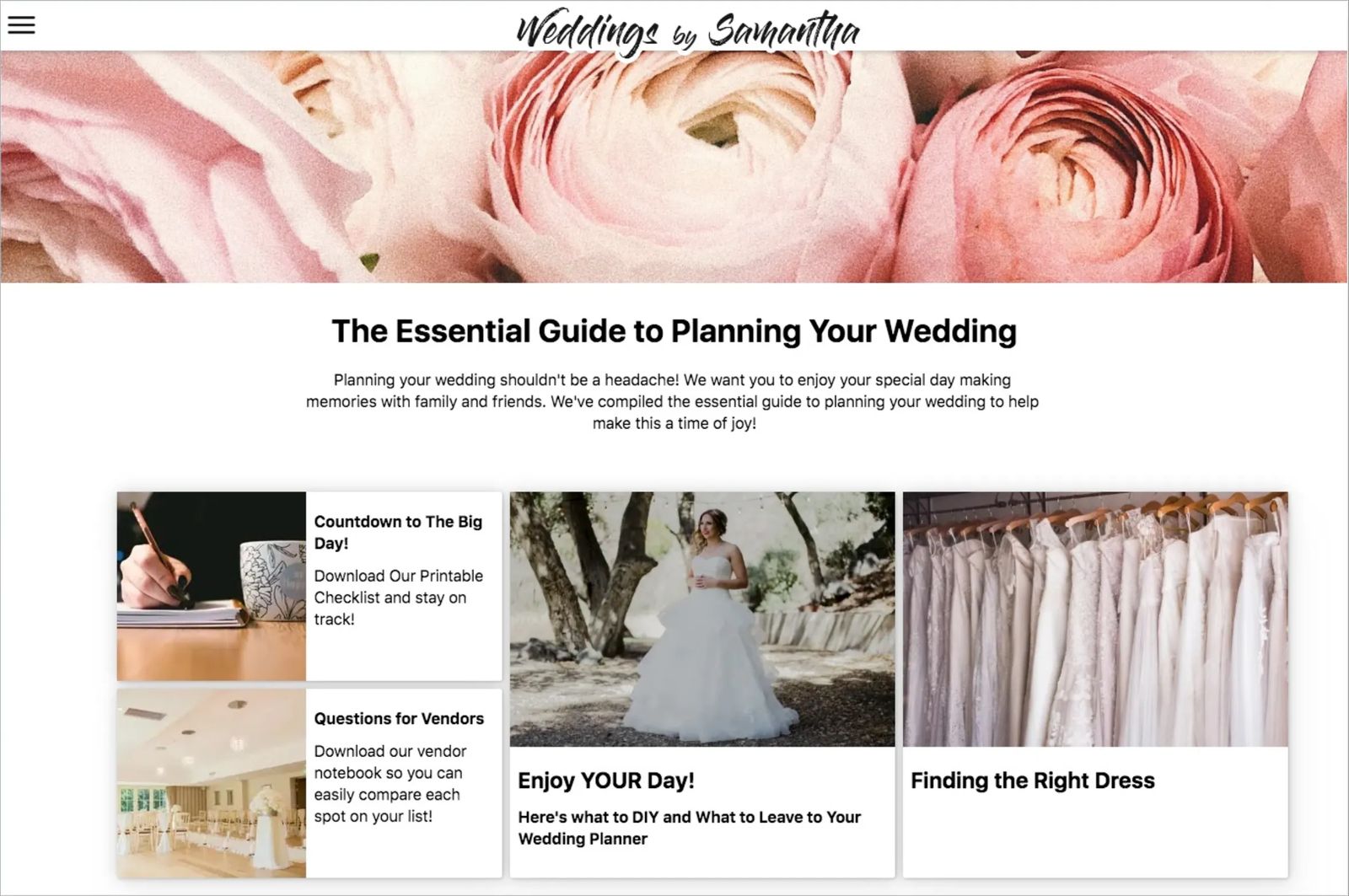 How to create a content collection
1. Create your ideal customer persona
Before you can launch a successful content strategy, you have to know to whom you communicate. An ideal customer persona will help you think through your potential customers' characteristics, interests, needs, and desires. This exercise will help you determine which topics are most relevant to your audience. It will help you create targeted, quality content to resonate with your target customer.
2. Identify collection themes
Now that you've identified your ideal customer, make a list of themes that would be of interest to them. One theme would correspond to one collection.
Your themes should be:
relevant and appealing to your audience
related to what your business is or does in some way
focused in areas where you have a depth of knowledge share
Start by brainstorming a list of themes. Then, put them into a priority list. Which theme do you want to work on first? Is there one that stands out as the most valuable for your audience? Use your best judgment to prioritize.
In our earlier "wedding planner" example, the central theme for her content collection would be "Wedding Planning Essentials." Several of her content pieces would fall under this particular theme or collection.
She may have another collection focused on resources for "experiential wedding receptions," as an example.
3. Plan your content
You have a theme for your first collection. Next, make a list of individual pieces of content within the collection; we recommend starting with three to five. In addition to the content topic, note the format - article, video, audio clip, etc.
4. Create
Now, it's time to start creating each piece of content. Write your articles and record your video and audio files as needed. Consider including relevant keywords within your content. You can use seoreviewtools.com to identify and research relevant keywords.
5. Publish and organize
Once you've created your content, publish it on your website. Publish each piece of content on its own page. Then create a landing page for the collection and assemble each piece of information onto the page. Give the landing page a heading and introduction to the collection.
It would be best to link each article within the other articles in the collection. That way, your reader can move on to the next piece of information once they've read the first. Internal linking can also help to improve your search engine optimization efforts.
6. Distribute
You've published the first content collection on your website. Now, what should you do? Some people will find your content through Google. However, your website can take some time to start ranking for relevant search terms. Fortunately, you can leverage your content in other ways. Here are a few ways to make the most of your content collection.
Promote the collection as a whole
Promote the new content collection wherever you can! Link to it from your social media channels, send it out to your email subscribers, run ads to your target audience to grow traffic on the collection landing page.
Promote each piece of content
Once you've promoted the collection, you can shift your distribution actions to focus on each article. Promote each piece on your social media channels, send it out in your e-newsletter, and consider running ads to it to drive traffic from your target audience.
Repurpose the content
Finally, consider utilizing each piece of content in different ways. You can repurpose content into other formats. You can break out paragraphs, quotes, or specific points to create social media posts, captions, or short video clips.
Consider all the ways you can use this content collection to get in front of your target audience. This one collection can provide a considerable amount of marketing promotion over time. Once you've leveraged one collection to its full "immediate" potential, begin creating a new one.
Collections can be used continuously or resurfaced periodically. You will always have new people entering your audience who may not have seen your older content yet. And, even long-term audience members will appreciate revisiting these topics on occasion.
Examples of content collections
Let's consider a few examples of content collections.
Penelope's Plant Place
Let's say there's a landscaping company in Colorado Springs called "Penelope's Plant Place." Penelope wants to sell plants to avid DIY landscapers. She knows that these people will do some online research before investing in their plants and undergoing a landscaping project.
So, she creates a collection of content featuring articles on specific plants that thrive in the Colorado Springs climate. She knows that her audience will be searching for the "best plants for Colorado Springs," so she hopes these articles can begin surfacing to the top of Google search results.
But, Penelope will also use these articles to create content to promote on social media and in her email newsletter.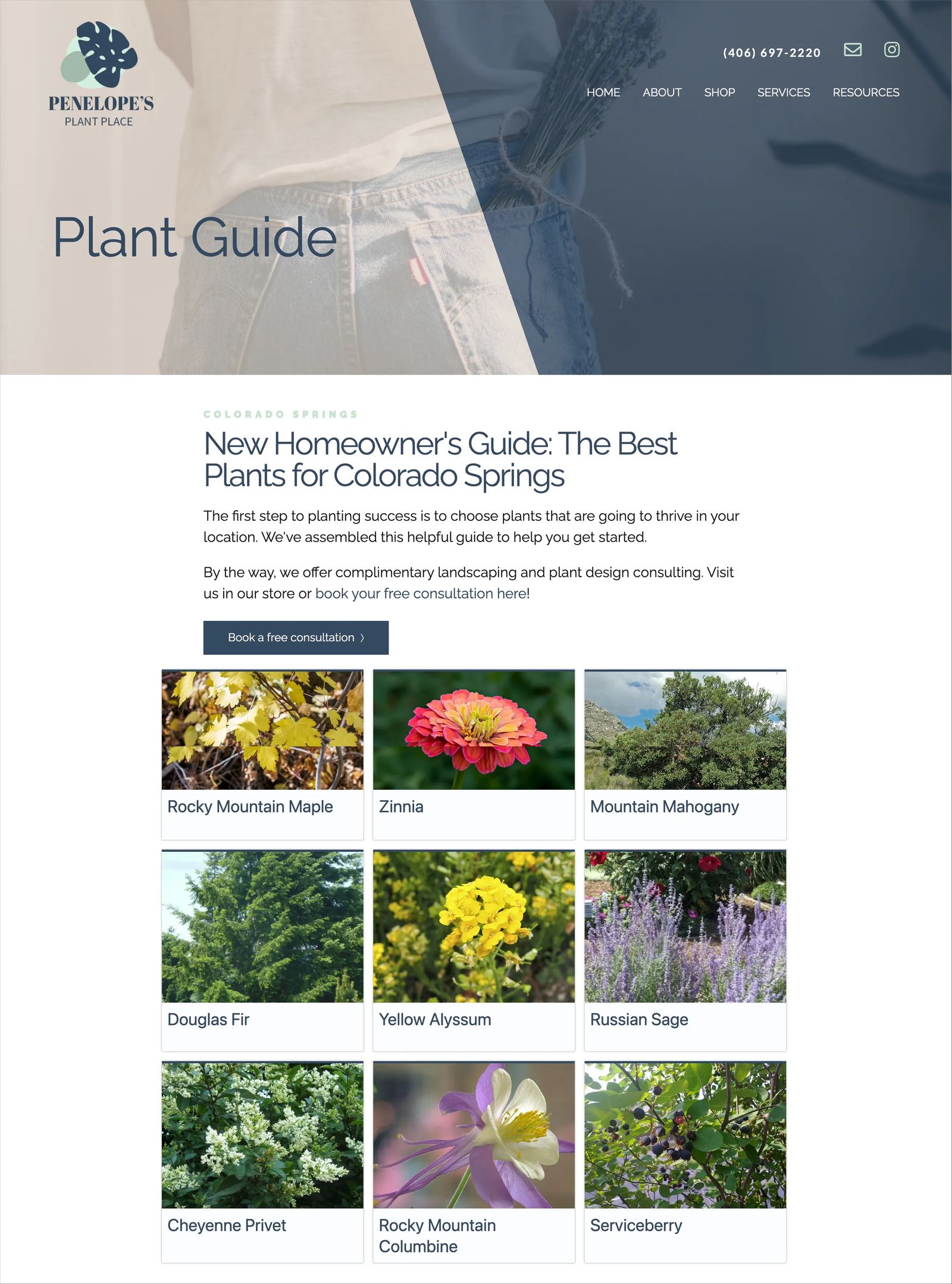 Cardsetter
At Cardsetter, we put this strategy into practice for ourselves. You can find our best resources on website planning and strategy within a collection on our website. We promote each article in our e-newsletter to all our subscribers. We also use some of this content in ads on Facebook and Instagram to engage our potential website customers.
Hotjar
Hotjar is a web analytics company that enables websites and software companies to gain insights into how users navigate their platforms. Hotjar understands that software as a service (SaaS) companies are potential customers for their service.
So, Hotjar features "The essential guide to growing your early-stage SaaS startup" on their website. The guide is comprised of ten valuable articles to help SaaS organizations.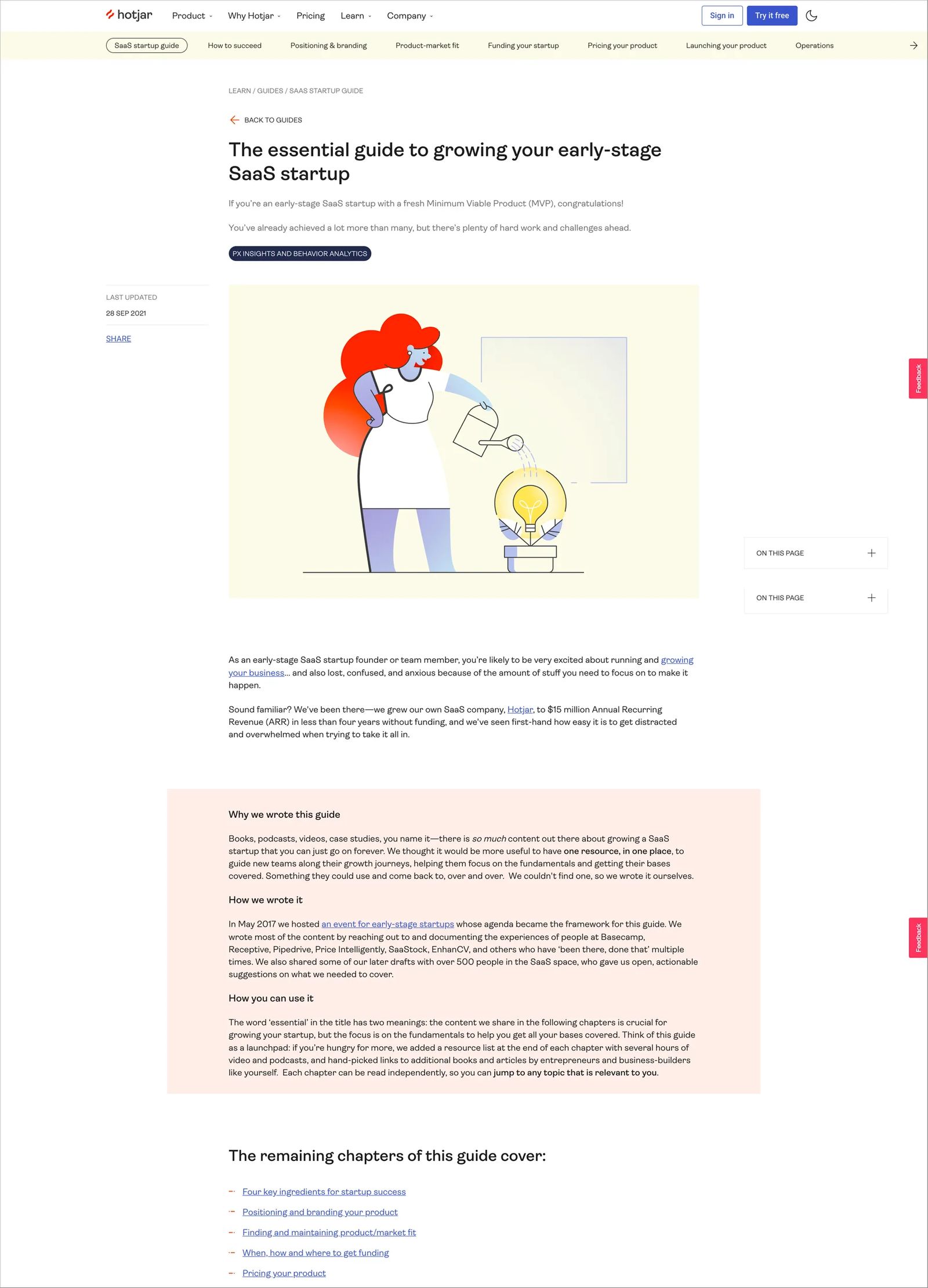 The content collection strategy
Content collections provide valuable information and resources to your ideal customers. This strategy helps to attract your audience through quality, relevant content. Then, it helps keep them engaged by serving them additional relevant information on the same topic. Your audience will begin to see your brand and website as an authoritative resource within your industry.
Breaking your content strategy into collections makes the creation and distribution activities more manageable within your organization. When you produce content for your website first, you can more easily repurpose your content into other formats and for different channels, including social media, email newsletters, and online advertising.
Cardsetter makes it easy to assemble content collections on your website
At Cardsetter, we believe so strongly in this content strategy that we've built it right into our website platform. Not only is it efficient to update your Cardsetter website, but it's effortless to organize your content into collections.
With just a couple of clicks, you can add related resources on a single page or at the end of your articles. Cardsetter will display them in a beautiful card format that's practical for the admin and visually appealing for the audience.
Learn more about how the Cardsetter website platform works.
Free workbook: Win customers with your website!
Create a strategy to get more leads and sales from your website.