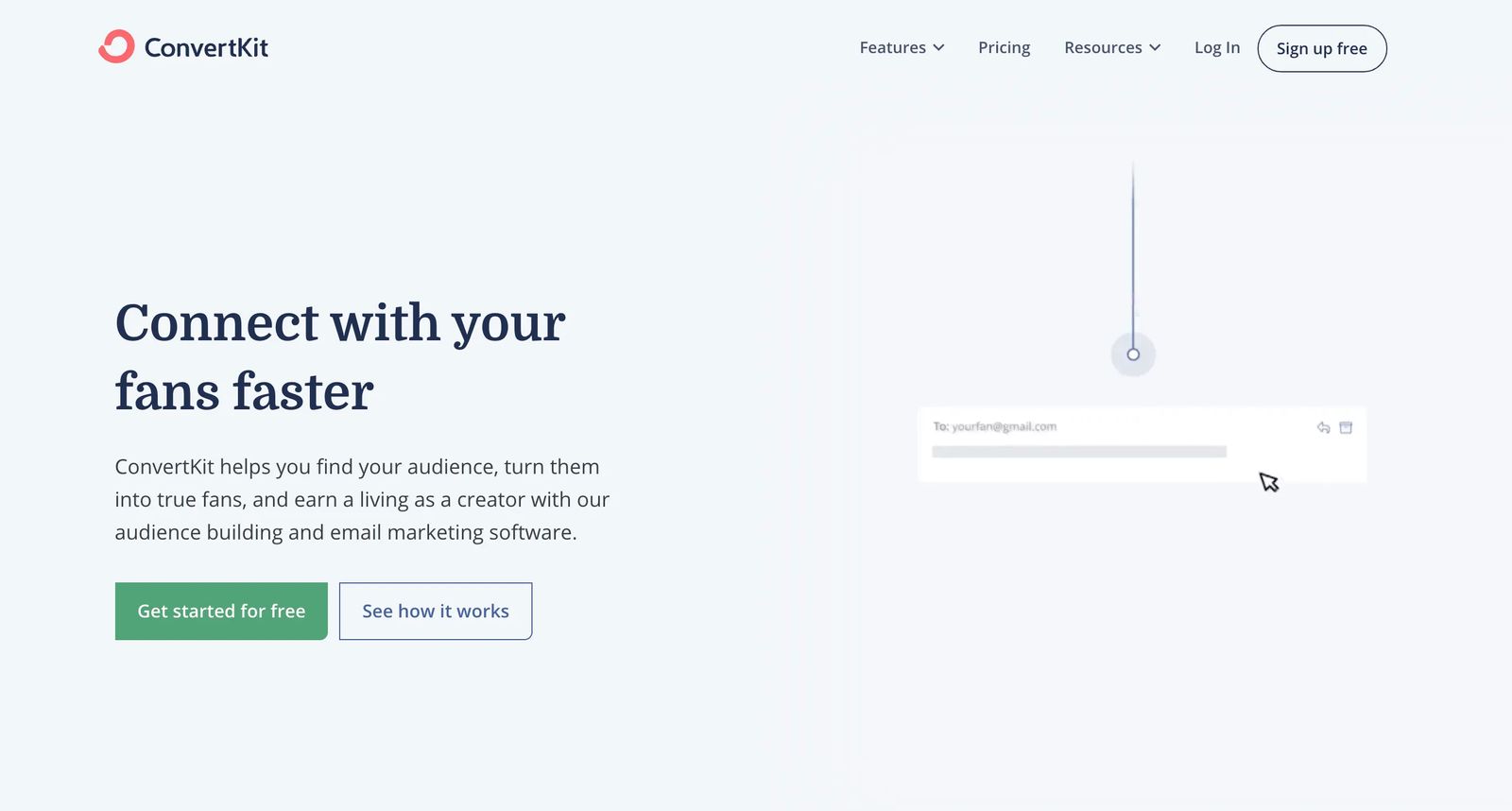 ConvertKit is an email and marketing automation platform. Content creators use ConvertKit to power free or paid newsletters, create custom landing pages, charge for info products, and automate email sequences.
ConvertKit Key Benefit
Many creators choose ConvertKit for its advanced feature set. The platform offers advanced contact tagging, list segmentation, payment processing for info products, and email automation.
Examples of What You Can Do with ConvertKit
Add email sign-up forms to your website.
Distribute a free email newsletter.
Distribute a paid email newsletter.
Sell digital products.
Create a paid email course.
Create sales pages to promote your offer with sign-up forms built in.
Cardsetter Integration
ConvertKit sign-up forms can easily be added to any page on your Cardsetter website.