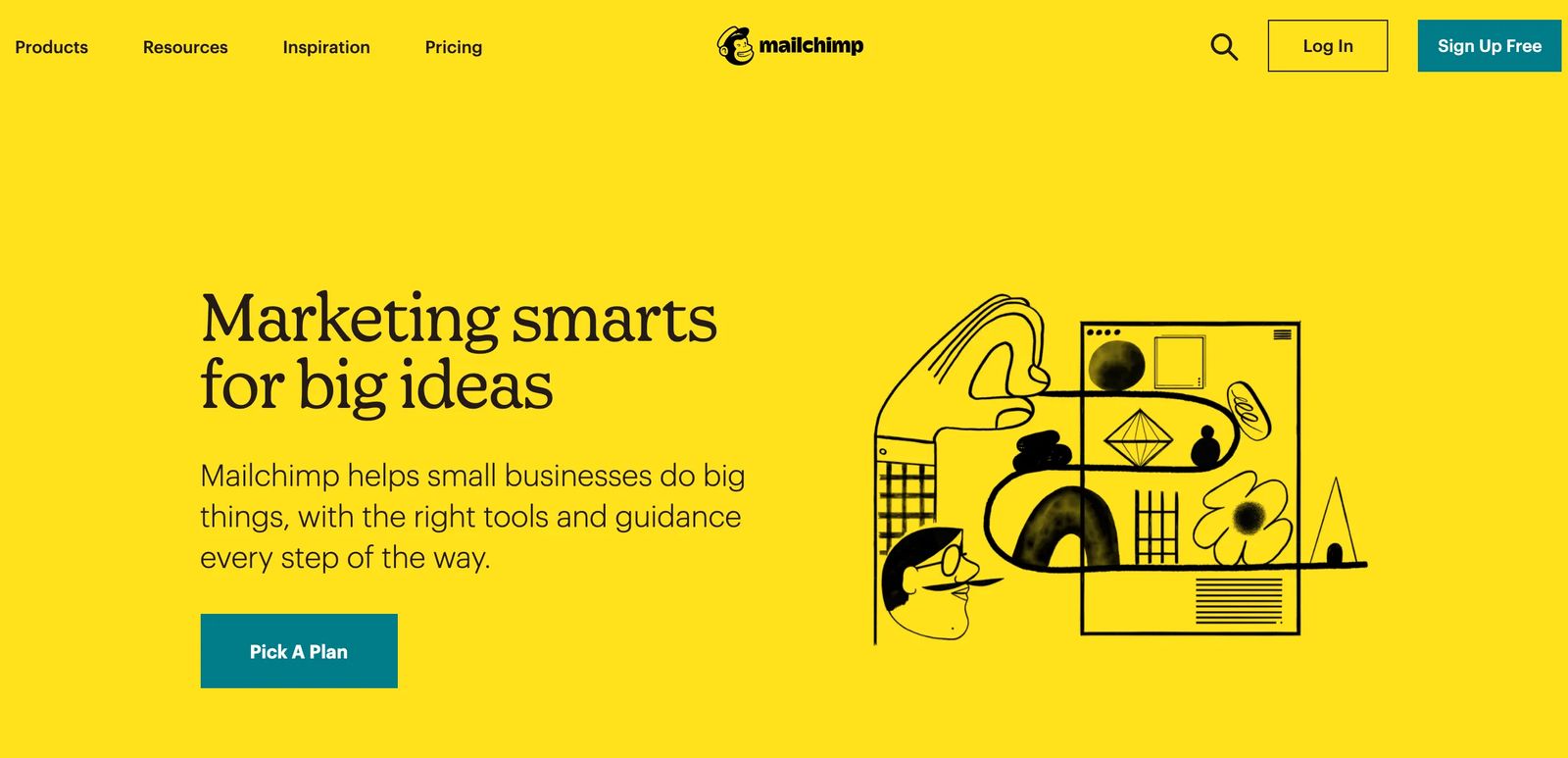 Mailchimp is an email marketing platform. Content creators use Mailchimp to power their newsletters, email courses, info products, and more. Mailchimp has expanded its product offering to include landing pages, email sequences, and direct mail postcards. Mailchimp makes it possible to charge for digital and physical products with "buy buttons" connected to your Stripe account.
Mailchimp Key Benefit
Many creators choose Mailchimp for its affordable pricing and ease of use. It's an economical place to start a newsletter as its free tier supports a list size of up to 2,000 contacts.
Examples of What You Can Do with Mailchimp
Add email sign-up forms to your website.
Distribute a free email newsletter.
Distribute a paid email newsletter.
Sell digital and physical products.
Create a free or paid email course.
Cardsetter Integration
Mailchimp sign-up forms can easily be added to any page on your Cardsetter website.