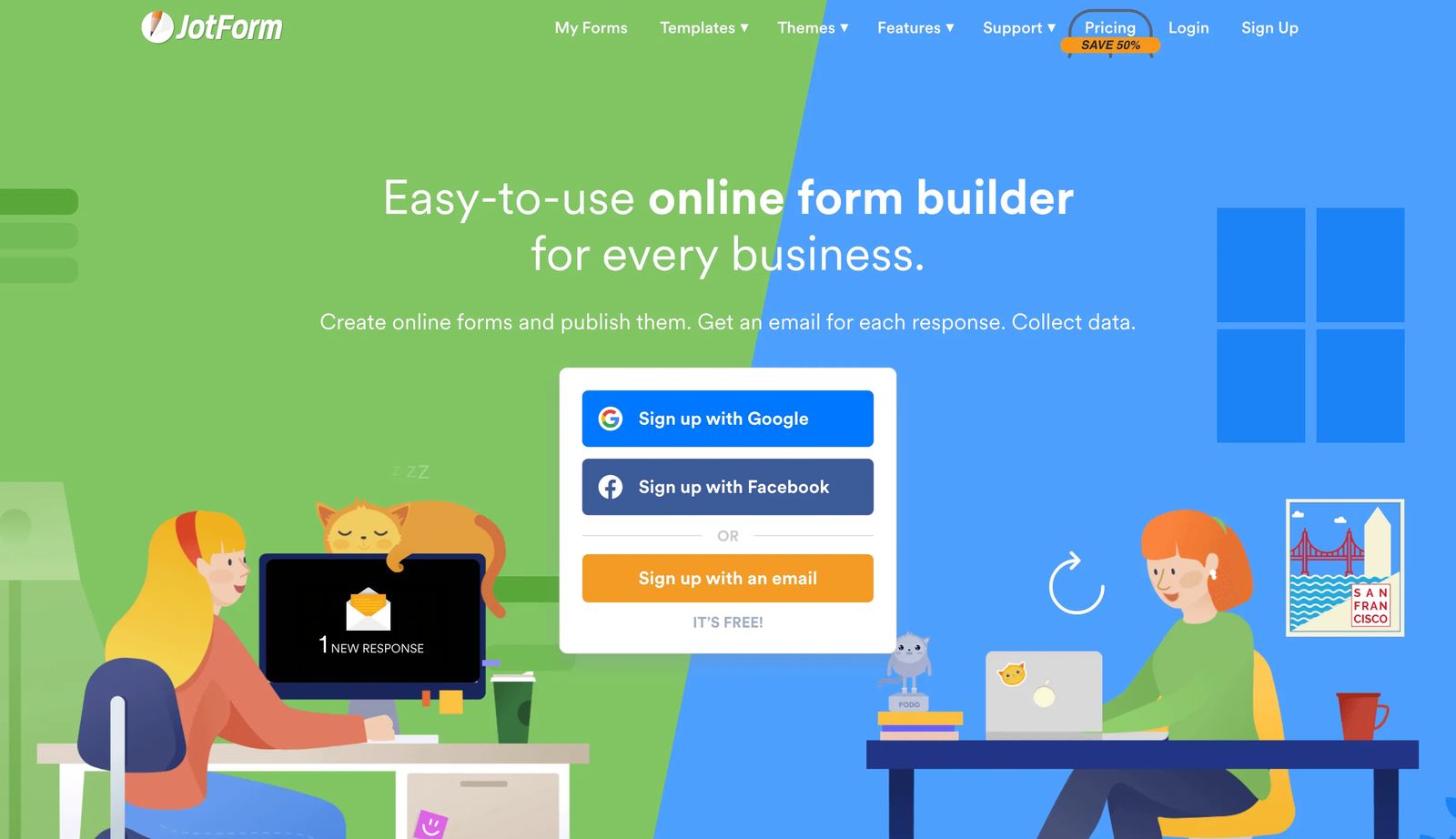 JotForm makes it easy to create forms and embed them on your website. JotForm is one of the few affordable form builders that let's you set up subscription payment forms.
With JotForm, creators can sell subscriptions to their communities, create simple contact forms or advertising and sponsorship inquiry forms, and more.
In addition to forms, JotForm stores submission data in useful Tables
Forms created with JotForm can easily be embedded in your Cardsetter website.
More Useful Creator Tools