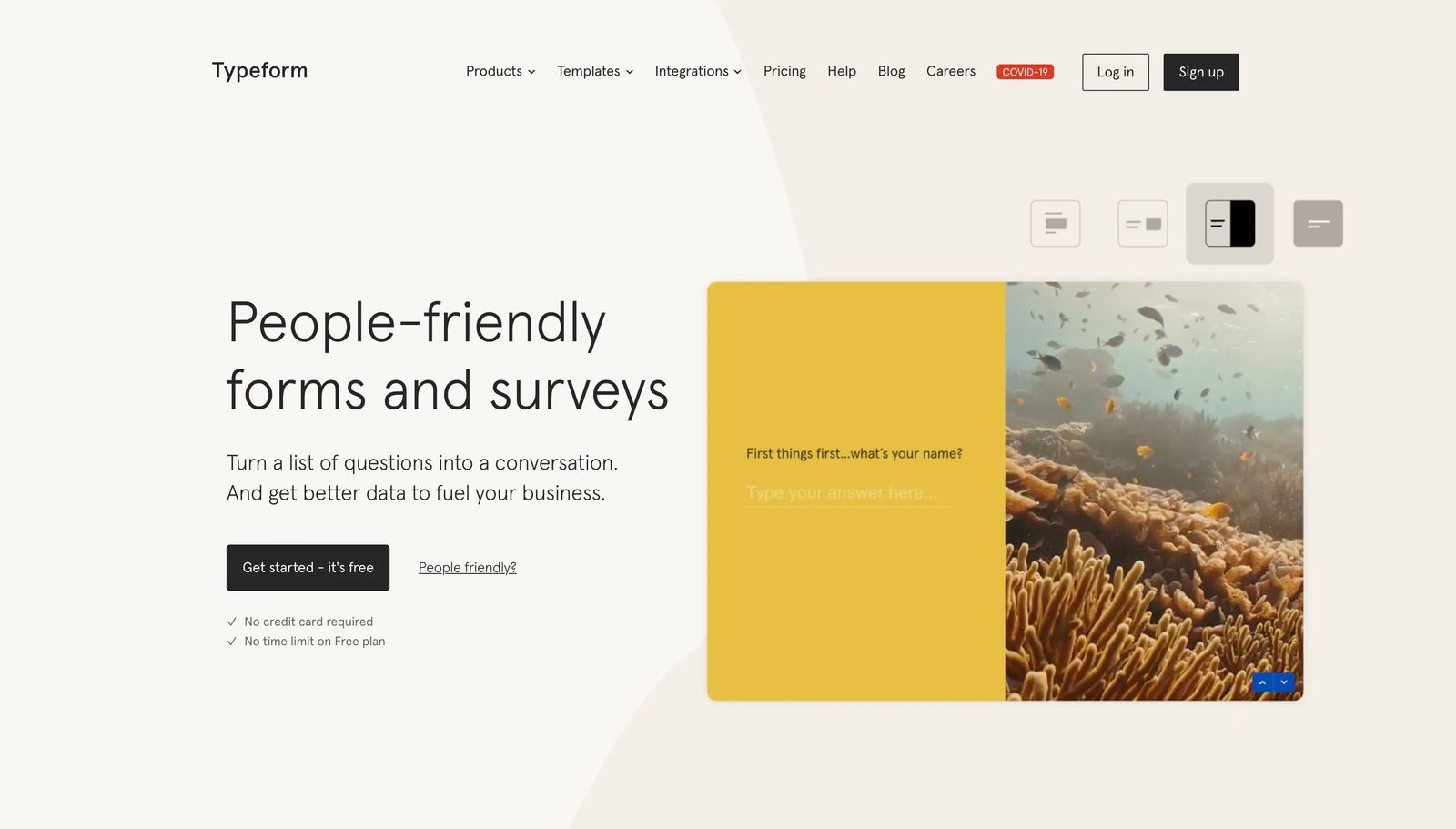 TypeForm offers a form layout unlike most others. It's one question at a time layout, keyboard shortcuts, and ease of navigation from one question to the next, make filling out TypeForms a breeze.
Creators can use TypeForm for quizzes and interactive content, for contact forms, advertising and sponsorship inquiries, to sell digital products, or facilitate a lead capture campaign.
TypeForm forms can be embedded on your Cardsetter website!
More Useful Creator Tools