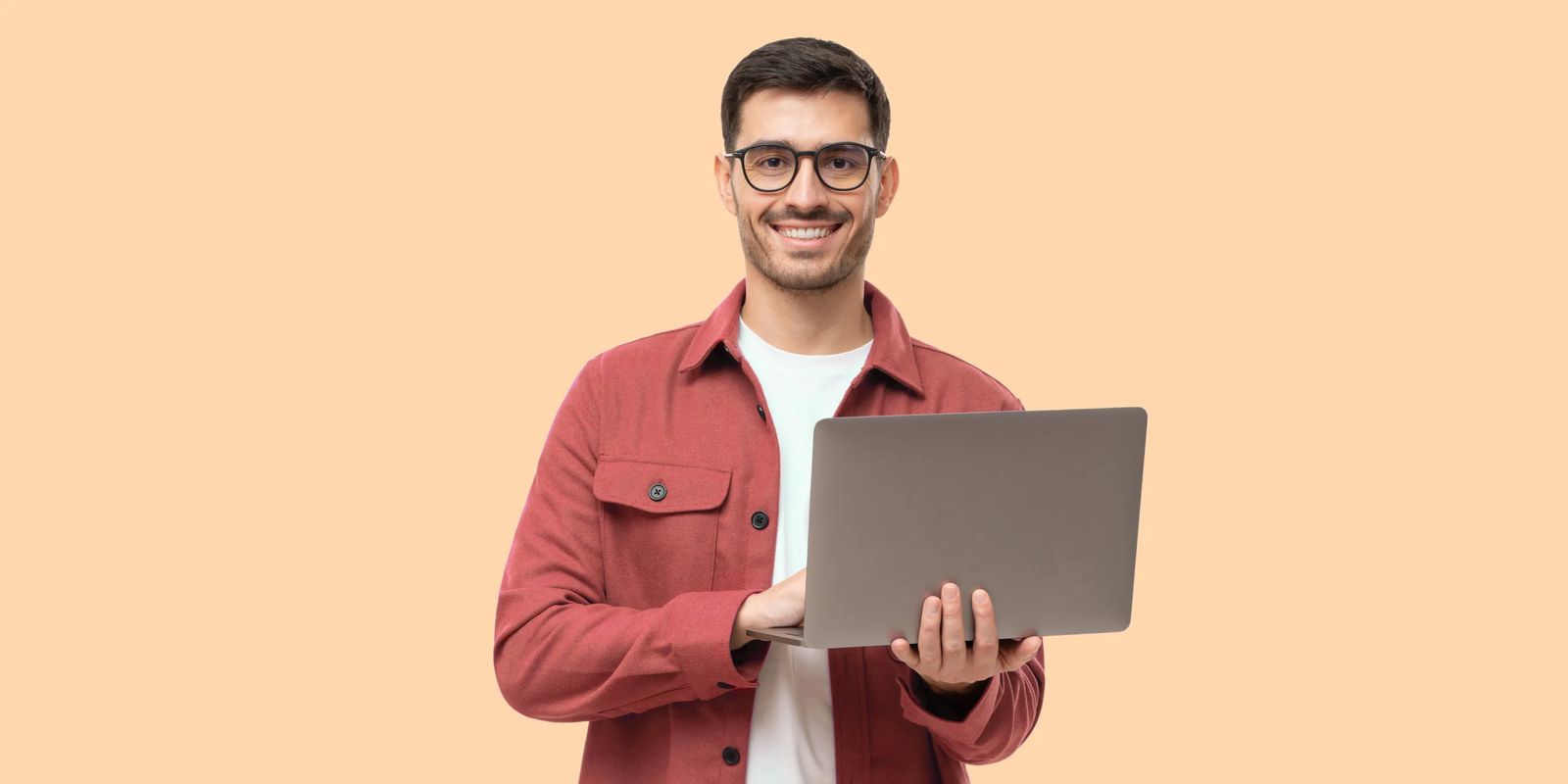 The game-changing business website builder you've been waiting for – introducing Cardsetter


In today's digital age, establishing a professional and captivating online presence is essential for the success of small businesses. Consumers have abundant options in almost every product and service market; your website is a crucial platform for your brand to differentiate itself and shine.
Popular website builders promise an easy and affordable solution to create your website on your own. However, many end up being overly complicated and time-consuming, making it challenging to develop attractive and effective websites.
Meet Cardsetter–an easier way to develop a professional online presence for your business and leave a lasting impression on your potential clients and customers.
With Cardsetter, you can create your customized website simply by answering a series of questions. Say goodbye to the struggle of limiting templates and confusing website software. Cardsetter will guide you through the process one question at a time!
Below, we'll cover how Cardsetter's simple website builder stacks up against others on the market.
Cardsetter Overview
Cardsetter is a groundbreaking business website builder that revolutionizes the process of creating a custom website. Unlike traditional builders that rely on restrictive templates, Cardsetter empowers users to bring their websites to life effortlessly by answering a series of questions. With Cardsetter, your website reflects your unique brand and business.
The magic of Cardsetter lies in its real-time website creation process. As you answer questions about your business, you can watch your website take shape right before your eyes. This interactive approach ensures that every design element and feature aligns perfectly with your needs. You can explore different themes and instantly see how they integrate your own information, allowing you to make informed decisions on the best design for your business.
Gone are the days of struggling to fit your content into rigid templates. Cardsetter's intuitive drag-and-drop editor lets you refine your website effortlessly, ensuring it looks and functions exactly as you envision. The platform adapts to the information you provide, resulting in a stunning and flexible website that truly stands out from the crowd.
Furthermore, Cardsetter grows with your business. As you expand and evolve, you can easily update your website with new information and features, ensuring it remains dynamic and relevant. This flexibility and scalability make Cardsetter the ideal solution for startups and established businesses.
With Cardsetter, you can launch a beautiful website quickly and easily without compromising design or functionality.
How Cardsetter works:
Step 1

Answer questions

Begin your website creation journey by answering a few easy questions. These questions help Cardsetter understand your needs and preferences.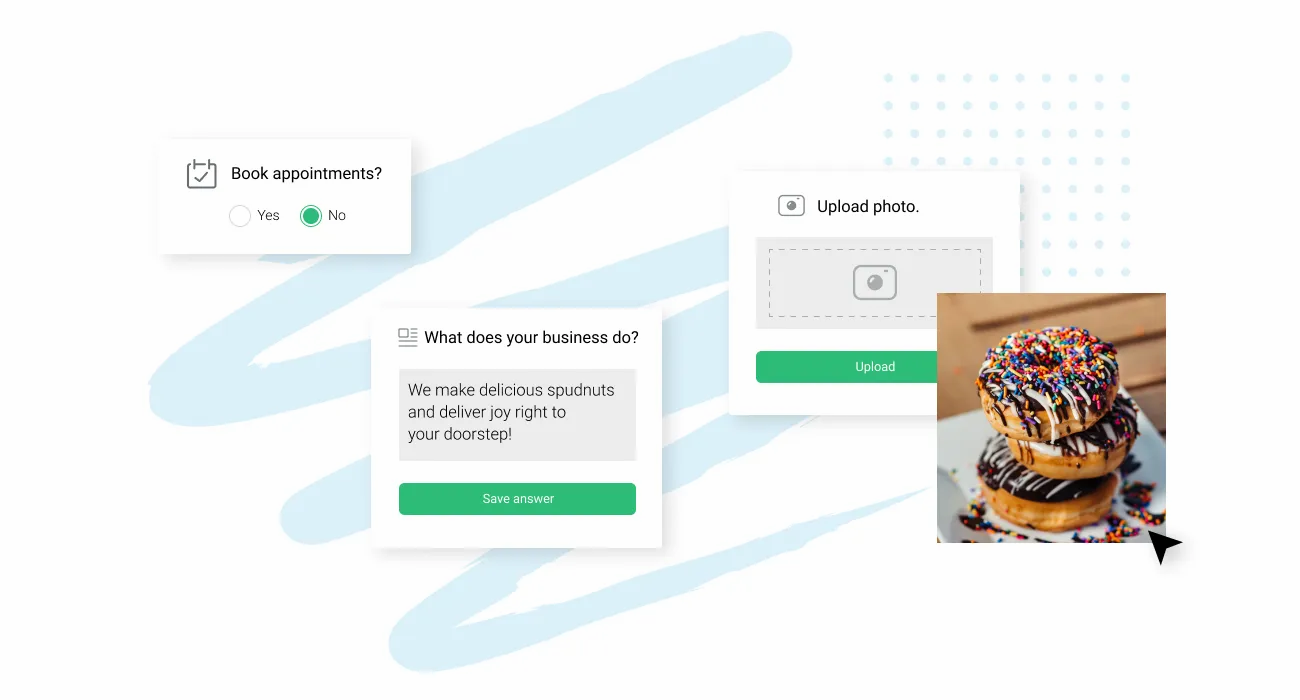 Step 2

Watch your website come to life

Sit back and watch as Cardsetter uses your answers to build your website in real time. Every response you provide shapes your website, giving it a personalized touch tailored to your business. 
Step 3

Refine your website with ease

Once your website is created, it's time to refine and perfect it. With Cardsetter's elegant editor and design flexibility, you can easily experiment with different designs and layouts. No design skills or technical expertise are required.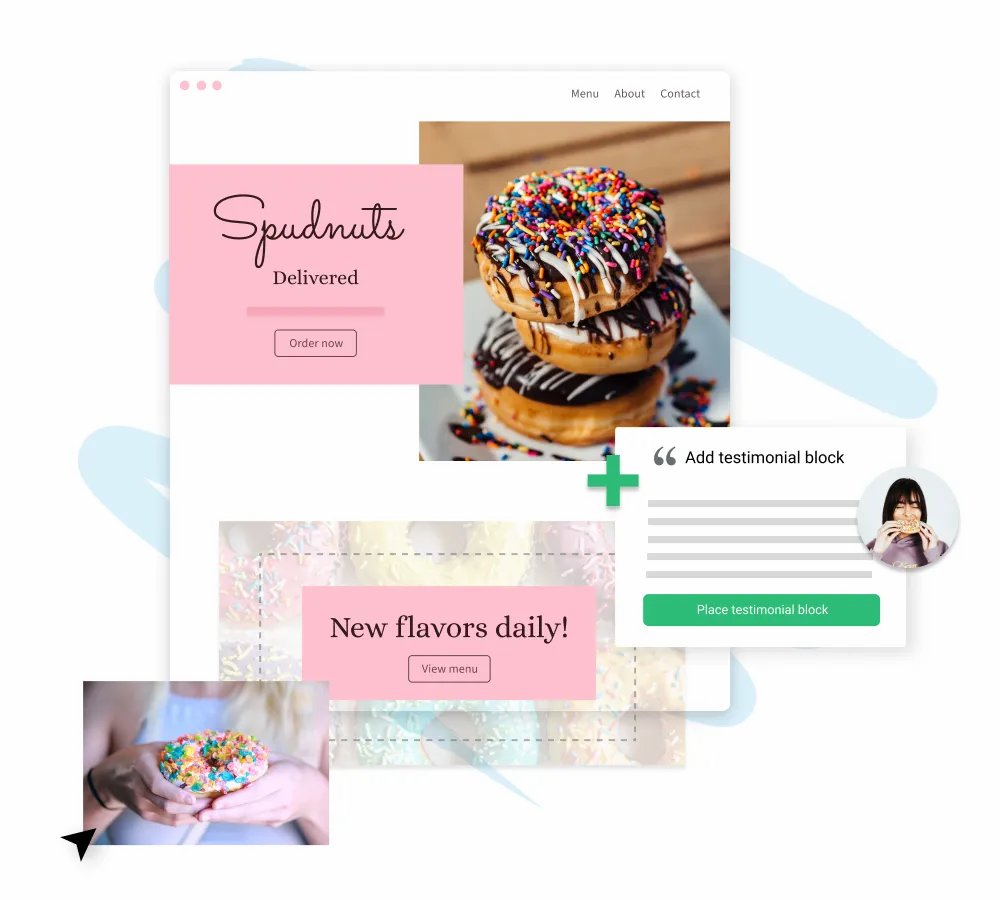 Cardsetter vs. other business website builders
Cardsetter operates in a competitive landscape with several notable competitors in the website builder market. Squarespace, known for its elegant designs and user-friendly interface, has established itself as a prominent player. It offers a range of templates and customization options, making it a popular choice among creatives and small businesses. On the other hand, Wix boasts a vast library of templates and drag-and-drop functionality, appealing to users seeking extensive design flexibility. WordPress, a long-standing player, offers a self-hosted solution with a vast ecosystem of plugins and themes, making it highly customizable but requiring more technical expertise. Webflow empowers users with a visual development platform allowing intricate control over every aspect of website design, making it a favored choice among web designers and developers.
These competitors bring their own strengths to the table. Cardsetter sets itself apart by guiding users through a question-based website creation process, resulting in personalized, flexible, and intuitive websites tailored to each user's specific needs.
Squarespace vs. Cardsetter
In the realm of customization, Cardsetter surpasses Squarespace, particularly when tailoring the design to individual needs. While Squarespace offers a wide range of beautifully designed templates, non-technical users often find it challenging to customize them to align with their specific requirements.
Squarespace templates come with predefined layouts and design elements, making it difficult for users to make significant modifications without coding knowledge or the assistance of a developer. Non-technical users may struggle to customize the templates to match their branding, content organization, or unique design preferences. This limitation can hinder their ability to create a truly personalized website that stands out from the competition.
On the other hand, Cardsetter takes a different approach by allowing users to create their website effortlessly through a series of questions. The platform adapts to the information provided, resulting in a flexible and tailored website that caters to individual needs. Cardsetter's intuitive drag-and-drop editor further enables users to refine and customize their websites easily. This ensures that even non-technical users can create a visually appealing and unique online presence without the constraints often associated with Squarespace templates.
Wix vs. Cardsetter
When comparing Cardsetter to Wix, Cardsetter offers distinct advantages. With Cardsetter, users can effortlessly change their website design anytime, ensuring unparalleled design flexibility. The user-friendly interface allows for easy customization without requiring coding knowledge. Moreover, Cardsetter's unique approach to creating a website through a series of questions makes website building a breeze, especially for non-technical users.
In terms of user experience, Cardsetter shines with its intuitive website editor. Cardsetter's drag-and-drop interface makes customizing any page a breeze. Additionally, Cardsetter prioritizes fast-loading pages, providing a smooth browsing experience for visitors. Overall, Cardsetter's design flexibility, user-friendly interface, and simplified website creation process make it an ideal choice for those seeking an effortless and customizable website-building experience, even without technical expertise.
WordPress vs. Cardsetter
When comparing Cardsetter to WordPress, the ease of use for non-technical individuals becomes apparent. Setting up and managing a WordPress website can be challenging for non-technical users as it involves tasks like hosting configuration, security implementation, and theme customization, often requiring coding knowledge. Many users may find it overwhelming to handle these technical aspects and ensure a secure and customized website.
In contrast, Cardsetter simplifies the website creation process by providing a user-friendly interface that eliminates the need for technical expertise. With Cardsetter, users can focus on building their websites without worrying about hosting setup or security management. The intuitive question-based approach allows users to create a personalized and professional website effortlessly without coding or complex customization tasks. Cardsetter's streamlined process ensures that anyone can quickly achieve a customized business website, providing a hassle-free alternative to the complexities often associated with WordPress.
Webflow vs. Cardsetter
When comparing Cardsetter to Webflow, the key advantage that Cardsetter offers to most small business owners is its ease of use. While Webflow provides robust design and customization capabilities, it can be more complex and technical, requiring coding knowledge to fully utilize its features. In contrast, Cardsetter focuses on simplicity and provides an intuitive interface that allows small business owners to easily create and manage their websites, even without technical expertise.
Cardsetter's user-friendly approach is exemplified by its unique method of website creation through a series of questions. This streamlined process eliminates the need for small business owners to grapple with complex coding or design concepts. In contrast, Webflow may be more suitable for those with advanced technical skills who desire more granular control over their website. With Cardsetter, small business owners can effortlessly bring their websites to life, focusing on their business goals and online presence without getting overwhelmed by technical complexities.
Cardsetter is easy
One area where Cardsetter sets itself apart from its competitors is helping users tackle the often daunting task of figuring out what content to include on their website. Many website builders, including Cardsetter's competitors, fall short in this crucial area. However, Cardsetter takes a unique approach with its question onboarding system, which helps users overcome this hurdle.
Cardsetter prompts users to answer specific questions about their business, guiding them through the process of determining what content is relevant and necessary for their website. Cardsetter empowers users to articulate their business information, objectives, and brand identity by breaking down the content creation process into manageable steps. This ensures that users can create a website that showcases their unique value proposition and resonates with their target audience.
With Cardsetter's question onboarding system, the hardest part of creating a website, which is often figuring out the content, becomes more manageable. The step-by-step approach simplifies the process and ensures that users can confidently include the necessary information on their website, ultimately saving time and effort while creating a compelling online presence.
When it comes to user-friendliness, Cardsetter emerges as the top contender among website builders like Squarespace, Wix, WordPress, and Webflow. Its intuitive question-based approach simplifies website creation for users of all backgrounds. By answering questions, anyone can effortlessly create a customized business website without technical expertise. Whether compared to Squarespace's templates, Wix's customization options, WordPress's self-hosted solution, or Webflow's advanced capabilities, Cardsetter stands as the easiest and most accessible choice for individuals to create a customized website with ease.
Benefits of using Cardsetter for your business website:
✓ Easy website creation
Cardsetter offers a hassle-free and intuitive website creation process. You can create your website effortlessly by answering a series of questions without the need for coding or technical expertise.
✓ Simple customization
Cardsetter allows you to customize your website to match your brand's unique identity. With Cardsetter's intuitive editor, you can customize the design, layout, and content without technical barriers, ensuring your website reflects your business accurately.
✓ Seamless design updates
Unlike other website builders, Cardsetter allows you to update the design of your website without losing your existing content. This flexibility lets you refresh and evolve your website's appearance as your business grows.
✓ Effective brand promotion
Cardsetter includes various powerful features to promote your brand effectively. You can showcase your work through portfolios, galleries, and case studies, providing potential customers with a compelling visual representation of your capabilities.
✓ Blogging capabilities
With Cardsetter's built-in blogging functionality, you can easily publish and share engaging blog posts. This helps to establish your expertise, attract organic traffic, and keep your audience informed and engaged.
✓ Custom domain integration
With Cardsetter, you can connect your custom domain to your website, giving your business a professional and branded online presence.
✓ Seamless integrations
Cardsetter integrates with various third-party tools (such as online schedulers, email marketing tools, payment processors, Google Analytics, and more), enabling you to enhance your website's functionality. Whether you need to incorporate analytics, e-commerce capabilities, or marketing tools, Cardsetter provides seamless integration options.
✓ Grow your website
One of the key benefits of using Cardsetter for your business website is the ease of website growth. As your business expands and evolves, Cardsetter enables you to effortlessly add new pages, create fresh content, and incorporate advanced functionality. You have the flexibility to expand your website's structure and design without disrupting the existing content or layout.
Cardsetter offers an array of benefits for your business website. From its user-friendly website creation process to easy customization and seamless design updates, Cardsetter empowers you to create and maintain a professional online presence without technical complexities. Cardsetter provides a comprehensive platform to showcase your brand, promote your business, and connect with your target audience.
Get started with Cardsetter
Ready to build your website with ease and customization? Cardsetter is launching soon! Sign up for early access to Cardsetter today. We'll let you know when your 14-day free trial account is ready. Experience the power and simplicity of a website builder that puts you in control. Create your website by answering questions, watch it come to life in real-time, and refine it until it's just right for you and your brand.
It's so easy to get started.
Transform your online presence with a simple and stunning website.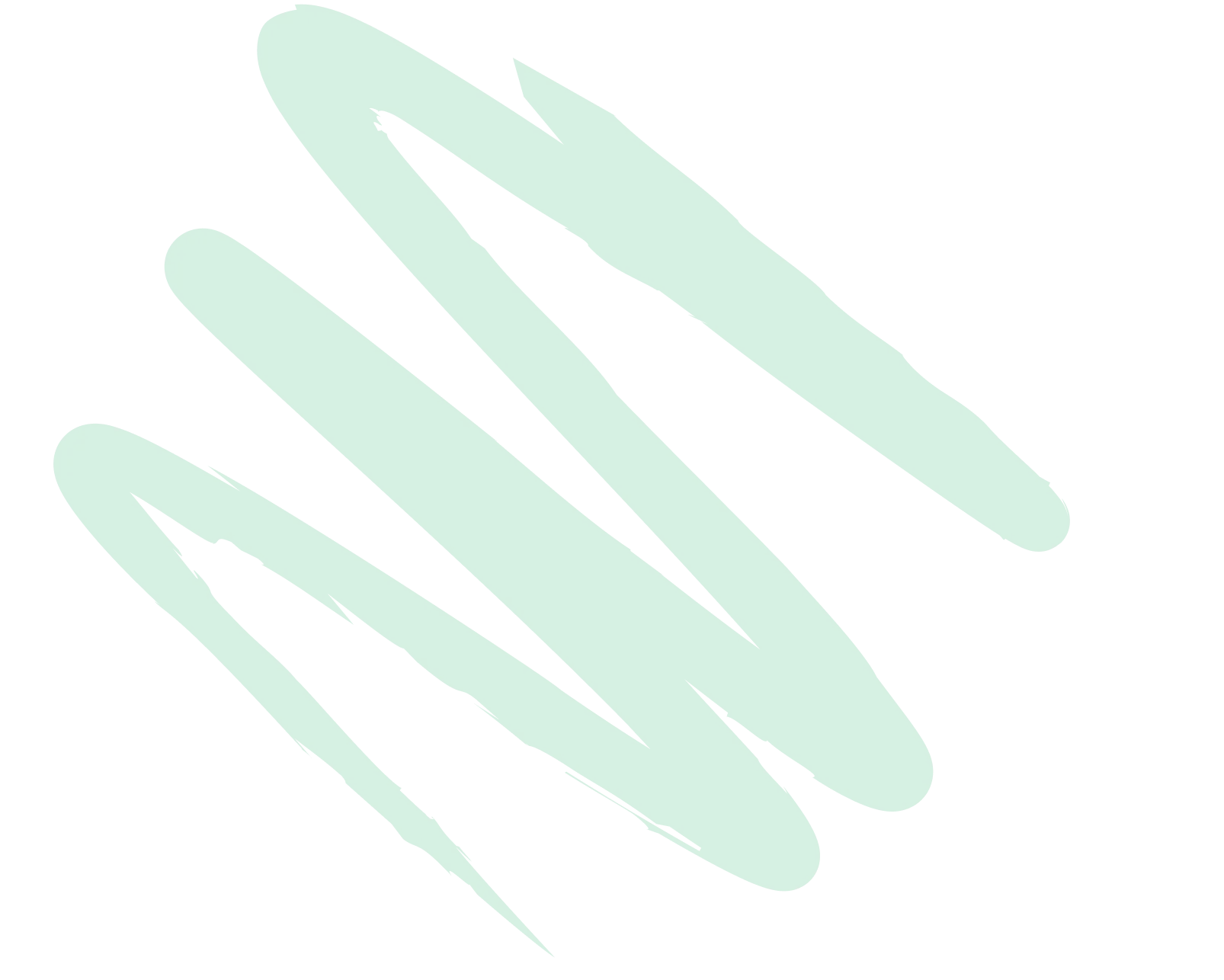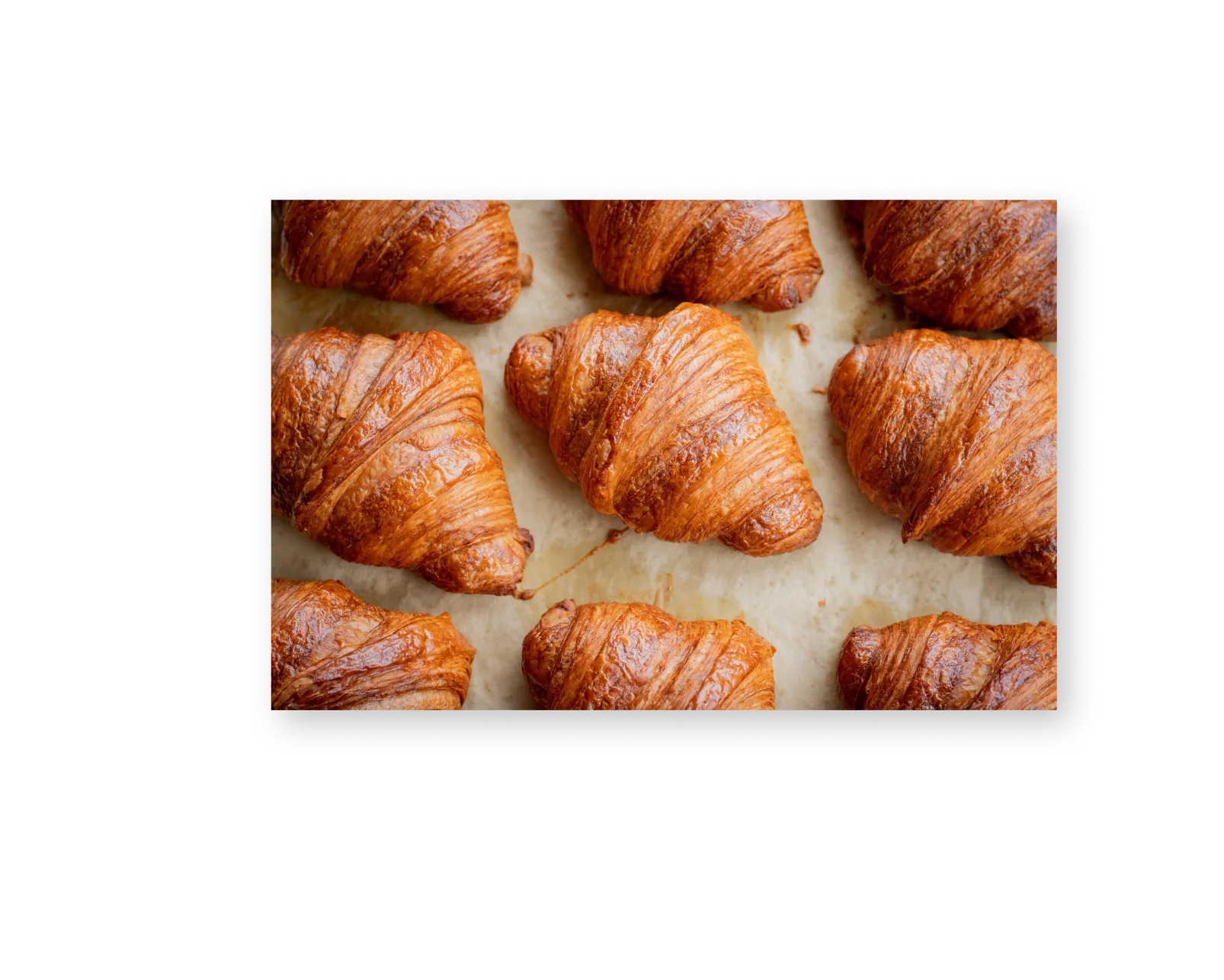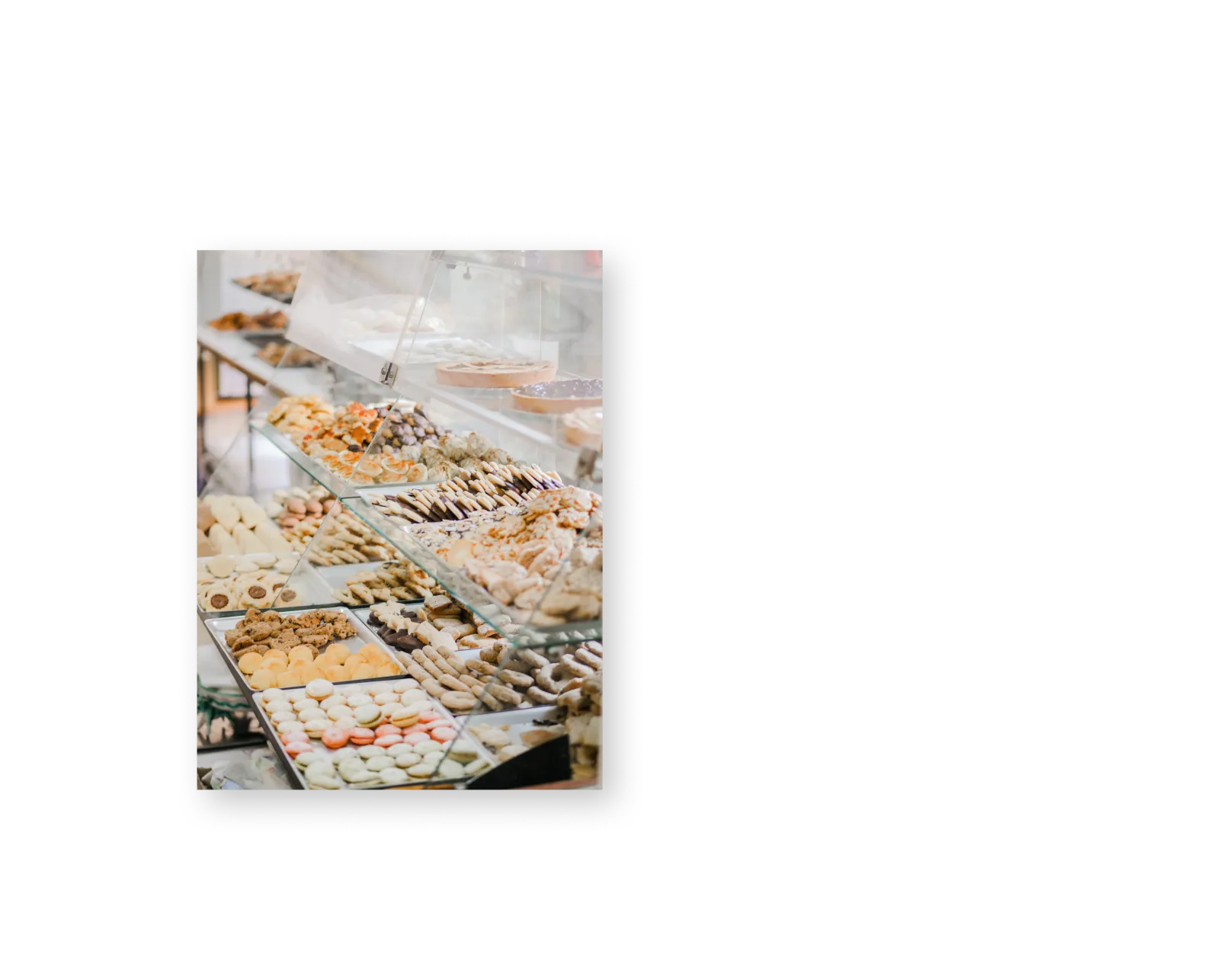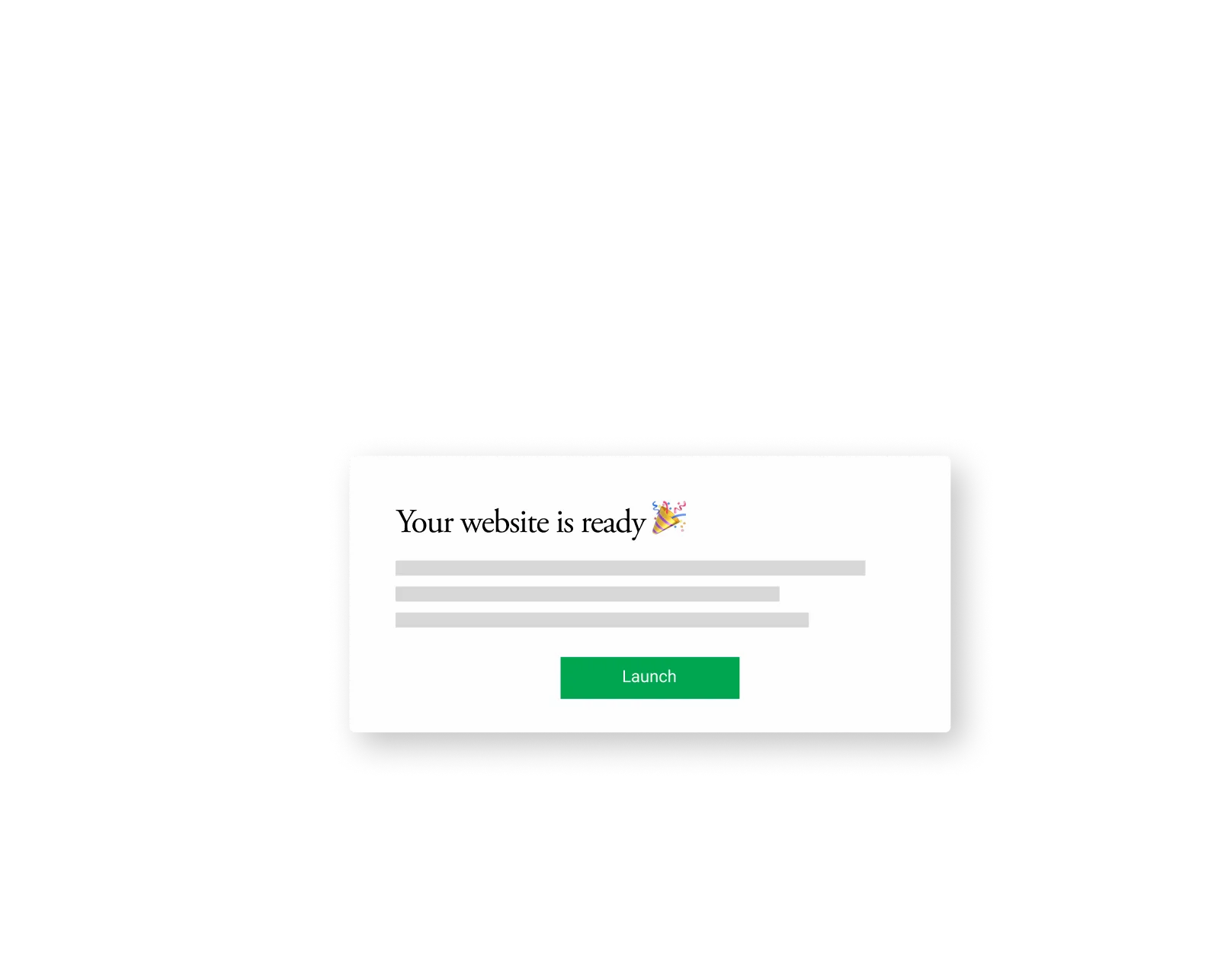 Frequently Asked Questions
What is Cardsetter?
Cardsetter is a user-friendly website builder for small businesses, creators, personal brands, and organizations. It makes it easy to create customized websites without coding or design skills. By simply answering a series of questions, users can build personalized websites, eliminating the frustration of dealing with complex and limiting templates.
How much does Cardsetter cost?
Cardsetter offers an introductory pricing plan starting at only $24 per month. Take advantage of this affordable monthly rate by becoming one of Cardsetter's early customers and securing your subscription at this discounted price.
Are there any additional expenses for using Cardsetter?
No, there are no extra costs associated with using Cardsetter. However, if you decide to integrate third-party online tools, such as an online scheduler, e-newsletter software, or payment processors, into your Cardsetter website, it's important to note that those tools may have their own fees. It is recommended to carefully review the pricing and terms of any third-party services you incorporate into your website.
How does Cardsetter work?
Cardsetter leads users through a series of questions regarding their business and preferences. Using the provided responses, Cardsetter generates a personalized website in real time. Users can customize and refine their website using Cardsetter's user-friendly drag-and-drop editor. With built-in hosting and the ability to connect custom domains, Cardsetter enables users to establish a professional online presence. It simplifies the process of building a website, ensuring accessibility for beginners without the need for coding or design skills.
How much time will it take to build my website?
The time required to create your Cardsetter website depends on several factors, such as the complexity of your design preferences and the volume of content you wish to incorporate. However, thanks to Cardsetter's real-time website generation based on your responses, the process is generally much quicker than traditional website builders. You'll witness your website taking form almost instantly by simply answering the initial questions. From there, you can proceed at your own pace, refining and customizing your website until you achieve the desired outcome. The speed and efficiency of Cardsetter make it an excellent choice for those seeking a streamlined experience in website creation.
What do I need to start?
To start your website, answer a few questions during the sign-up process. Cardsetter will handle the rest of the setup for you.
Although not mandatory, providing your logo can assist Cardsetter in customizing your design.
You can give Cardsetter a try for free for fourteen days without the need for a credit card!
Do I require a domain, and how can I obtain one?
Having a registered domain is necessary when you're prepared to make your website live. However, you can start building your website without one. You can register a domain at reputable registrars like Google Domains, GoDaddy, or other providers. Registering your domain in your own registrar account is advisable to retain ownership and ensure continued access to this critical business asset.
When you're ready to launch your website, Cardsetter will assist you in configuring your domain settings, guiding you through the process.
Does Cardsetter manage my email?
Cardsetter primarily focuses on offering an intuitive and efficient solution for building and managing websites. While it provides numerous features and tools to enhance your online presence, it does not offer direct email services.
Do I require a hosting package?
No, you do not need a separate hosting package, as the hosting service is already included with your Cardsetter account.
Can I link my custom domain to my Cardsetter website?
Certainly! You can seamlessly connect your custom domain to your Cardsetter website. Cardsetter recognizes the significance of having a unique and professional domain name to establish your online presence.
Can I personalize the design and layout of my website using Cardsetter?
Definitely! Cardsetter gives you complete control to customize the design and layout of your website. The user-friendly drag-and-drop editor enables you to make changes to elements, rearrange sections, alter colors and fonts, and personalize your site's overall structure. You can begin with pre-designed templates and themes and effortlessly customize them to align with your branding and preferences. Whether a beginner or an experienced user, Cardsetter empowers you to create a visually captivating and professional website that showcases your distinctive style and fulfills your specific requirements.
Can I cancel at any time?
Yes, you can cancel your subscription at any time. There are no contracts to use Cardsetter.
Are Cardsetter websites secure?
Absolutely. Cardsetter employs industry-leading authorization and authentication practices to ensure only administrators can access and modify your website. Additionally, every Cardsetter website comes with free SSL encryption and enterprise-grade website security measures, guaranteeing a high level of protection for your online presence.
Is my data safe?
Absolutely. Cardsetter operates on the same infrastructure that powers Google, ensuring a robust and reliable environment for your data. With a highly redundant system in place, your data is continuously backed up to enable effective disaster recovery measures. You can have peace of mind knowing that Cardsetter prioritizes the safety and security of your valuable information.
Does Cardsetter handle SEO?
Cardsetter has many great SEO features built-in, including automatic title and metadata description tags for search engines and all major social media networks, image alt text and "cover" photo support, blazing fast page delivery via in-memory caches, automatic sitemap, and robots.txt support.
What integrations does Cardsetter support?
Cardsetter seamlessly integrates with various third-party service providers that offer "script" or "iframe" embeddable services. It seamlessly integrates with popular providers such as forms, payment gateways, membership platforms, email marketing tools, and e-commerce solutions. If you have any questions regarding a specific integration, please email us, and we'll gladly confirm its compatibility with Cardsetter.
Will my website look good on mobile devices?
Yes! Cardsetter employs responsive design principles to ensure your website looks fantastic on all mobile devices. It automatically adjusts the layout and content to fit different screen sizes, guaranteeing a seamless browsing experience for users on smartphones and tablets. Your website will retain its functionality and visual appeal, allowing you to effectively reach and engage a wider audience across various mobile devices.
Can I transfer my website to another platform if necessary?
Yes. Cardsetter offers the flexibility to migrate your website to a different platform if the need arises. While Cardsetter provides a complete website-building solution, it recognizes that business requirements can evolve. If you choose to move your website to another platform, you can easily export all your website content, including text, images, and other media, from Cardsetter.
Can I create an online store on Cardsetter (e-commerce)?
Cardsetter has several e-commerce integration options available and we will be adding e-commerce functionality directly in Cardsetter soon!
Does Cardsetter assist with promoting my business?
Cardsetter empowers you to create a professional website, a vital aspect of effectively marketing your business. Although Cardsetter does not offer specific marketing services, it acknowledges the significance of a well-designed website in promoting your brand and attracting customers.
To enhance your marketing efforts, Cardsetter allows seamless integration with various third-party tools and services. For instance, you can connect your website to an email marketing platform, social media accounts, or other marketing tools to facilitate newsletter sign-ups, run campaigns, and expand your reach to a broader audience. This provides a solid foundation for leveraging additional marketing channels and initiatives to promote your business effectively.
Is Cardsetter suitable for non-profits?
Yes, Cardsetter is an excellent choice for non-profits. It offers a user-friendly website-building platform that allows your team to manage your website in-house (decreasing service fees). With Cardsetter, non-profits can create a professional and engaging online presence to raise awareness, share their mission, and attract supporters.
How can I monitor the traffic on my Cardsetter website?
Monitoring the traffic on your website is crucial for gaining insights about your audience and enhancing your online presence.
You can integrate Google Analytics or other third-party analytics software to track and analyze the traffic on your Cardsetter website. Google Analytics is a widely used and free tool that provides valuable data and insights regarding your website's performance.
By leveraging these tools, you can obtain in-depth information about your website's traffic and performance, empowering you to refine your strategies and optimize your online presence.
Sign up for early access!
Ready to build your website with ease and customization? Cardsetter is launching soon! Sign up for early access to Cardsetter today.
Get your free website planner.
Getting organized is the first step to website success.