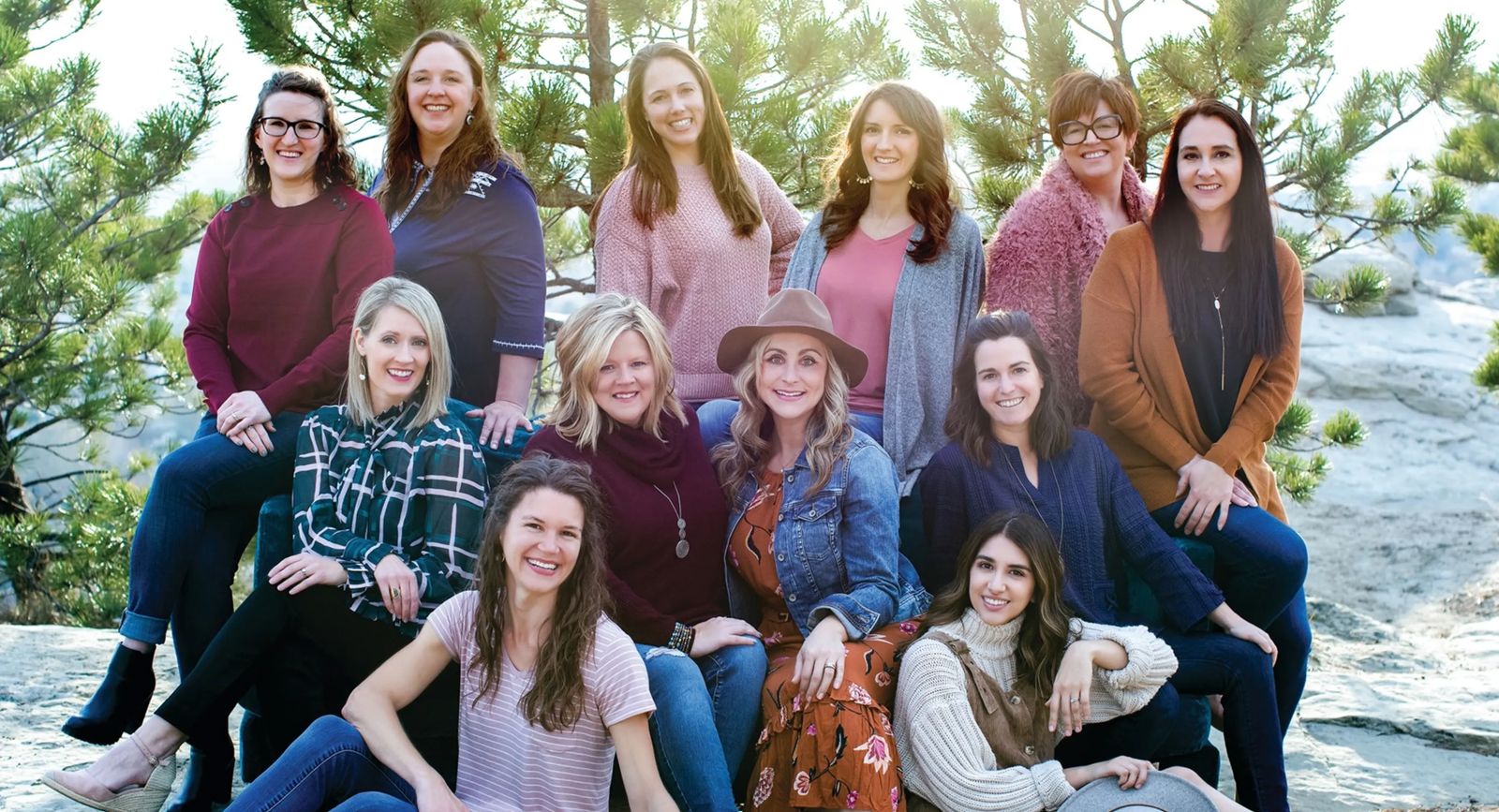 "I have an idea...everybody run!" 🏃‍♀️
The team at Simply Local Magazine has learned to brace themselves every time their founder, Jenny, utters the words, "I have an idea!"
It's an internal joke amongst team members, kind of. While they know there will be new work ahead, they also trust that their fearless leader will continue to move the hyper-local media company onward and upward in new and exciting ways.
After over twelve years in business and surviving the "print is (supposedly) dead" era, Simply Local Magazine experienced rapid growth in the COVID-plagued year of 2020.
How did Jenny position the company to not only survive but thrive?
How it started. How it's going.
Simply Local Magazine began in 2008 as Simply Family Magazine. Jenny Barriger was raising her family in Billings, MT, and saw a need for a consolidated source of community information for parents and families.
Simply Family Magazine began with a community calendar and informational and inspirational stories to help families connect with local resources and each other.
Serving a real need in the community, the brand quickly attracted readers who scooped up the latest issue every month.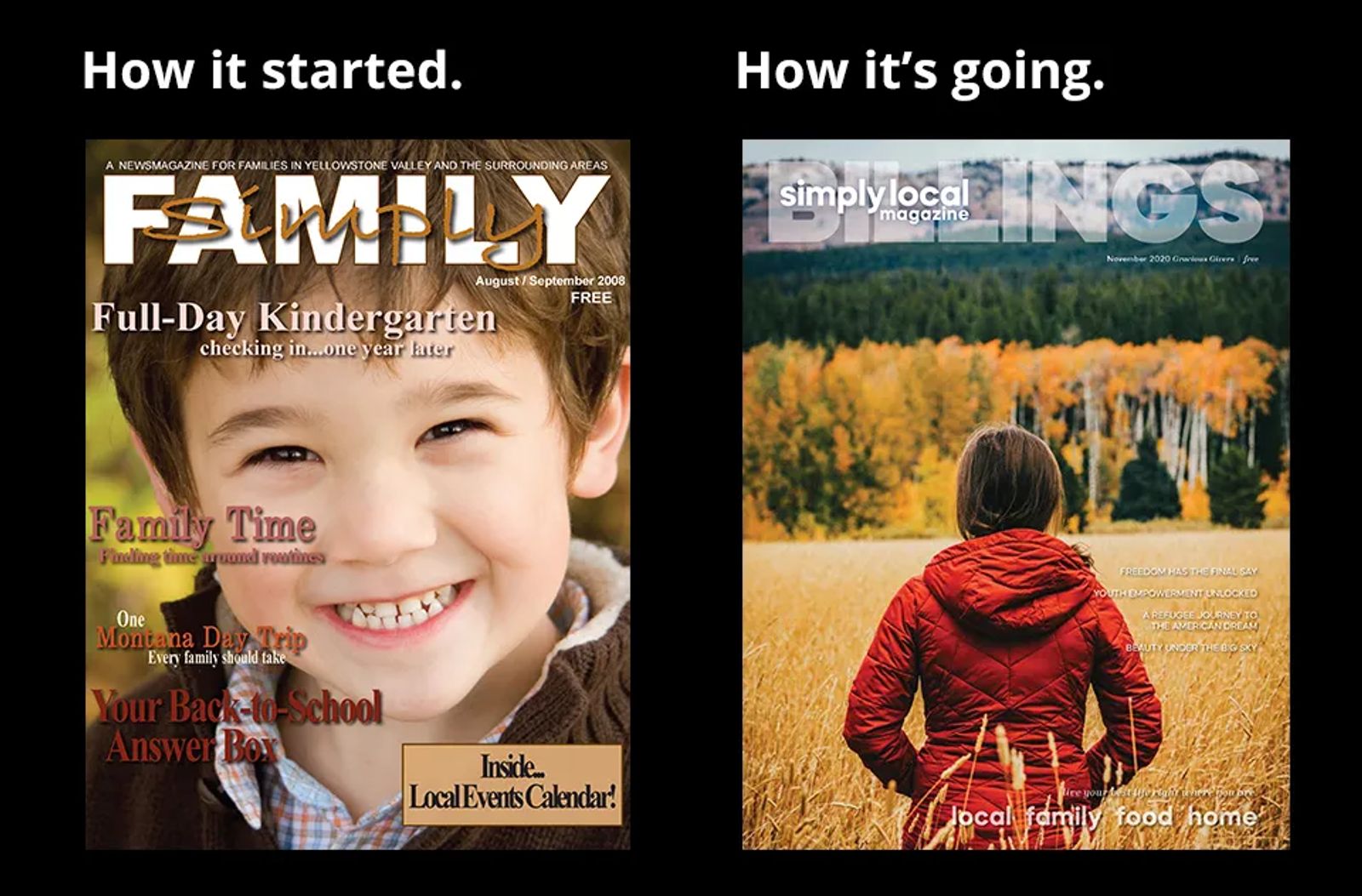 Print is dead...right? 🥀
"No way! It is surviving and thriving!" says Jenny.
While we've all heard of many print publications shuttering operations over the past decade, Jenny has never worried about stopping the presses.
Driven by passion and focused on quality and innovation, Simply Family Magazine planted the early seeds to grow loyalty with its audience and advertisers.
"Quality is part of everything we do," says Jenny. She and her team have worked hard to produce a print publication that readers look forward to slowing down and spending time with every month. From the photography to the design, to the glossy pages and quality content, the magazine's goal is to provide the reader with an enjoyable experience.
As a result, subscriptions skyrocketed in 2020 as readers spending more time at home yearn to connect to their outside community.
Never sit still. 💃
With her audience and advertisers' needs and changing habits always in mind, Jenny has quickly adopted new technologies and strategies to meet their needs.
Early on, Jenny decided to position her print and online publications to give readers both the magazine's slow-down pace along with the fast-paced need for a flow of information on the web. She developed complementary content strategies for both and pitched her sponsors and advertisers with campaigns that transcend both properties.
"I'm just always looking for new and better ways to bring value to our readers," says Jenny.
Make big things happen...then repeat!
As part of the ongoing transformation, in 2019, Jenny and her team took a big step to expand the brand to Simply Local Magazine with local lifestyle content for everyone in the community.
Simply Local includes features on local dining, shopping, health resources, recreational opportunities, and yes, family and parent resources remain part of the expanded publication.
The shift helped the company grow both the audience and the advertising base.
The new brand strategy paid off. Simply Local Magazine managed to grow its audience and revenue in 2020, and they are not stopping there!
Coming right off the brand shift, Simply Local Magazine is further expanding to include:
a brick and mortar store featuring locally-produced goods
an e-commerce marketplace selling the same locally-produced goods
a mobile app for the magazine
and Jenny hinted that new geographic markets for Simply Local might be on the horizon
Quality, passion, and a thirst for innovation have grown Simply Local Magazine to a thirteen-member team of community members, helping fellow locals live their best lives. It's quite the accomplishment as the brand operates in a relatively small market (Billings, MT has a population of just 110,000). It's a remarkable story of how a hyper-local media company can truly succeed!
What did we learn? 🤓
Never rest on your laurels. Simply Local Magazine began with a successful print publication. Jenny Barriger's commitment to "looking for the next thing" to serve Simply Local's audience and advertisers has kept the brand relevant and on a continued path for growth.
Not only has Jenny's focus on innovation helped the business grow, but it also brings a sense of excitement and fulfillment to her loyal team.
Check out Simply Local Magazine online!
📧 Subscribe to Cursor!
Actionable insights for creators, delivered monthly.
A newsletter for online creators
Each month we're diving deep into the growth strategies of one online creator. We'll be sharing insights from online publishers, podcasters, and content marketers.
Get inspiration and proven tactics to help your business grow, delivered right to your inbox.