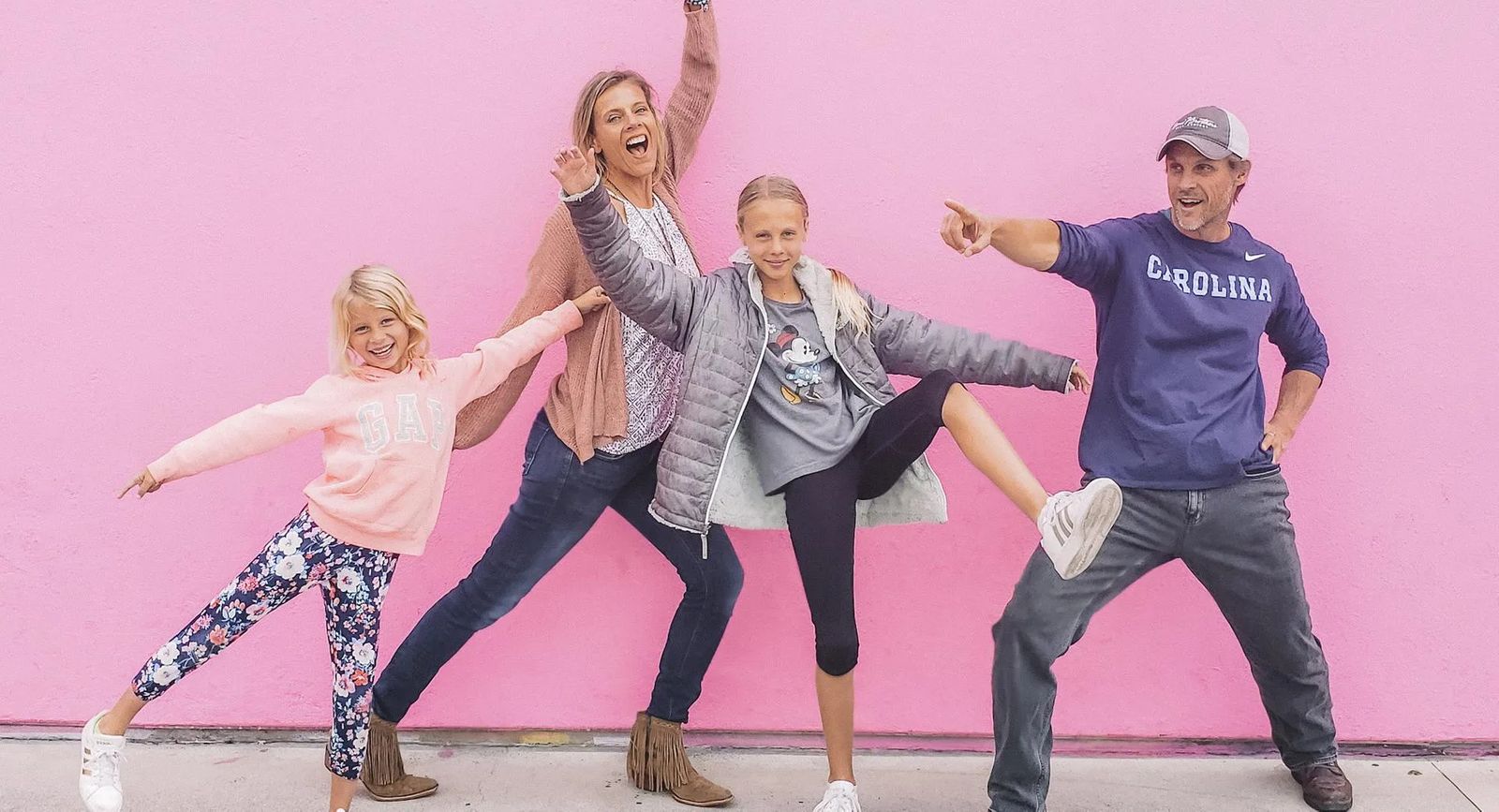 How One Travel Blog Grew into a Media Legacy 🏖️
Caz and Craig Makepeace are avid explorers. Travel for them is more than an annual family vacation; it's their way of life.
In 2009, Caz worked as a school teacher while her husband, Craig, worked in construction. The couple was financing their trips through a few "side hustle" businesses, including property investments.
Then, the housing bubble burst. The economic disaster that rocked the global economy put the couple into financial ruin.
Today, just over a decade later, the couple operates a successful multiple six-figure media company.
How did they get here? This article explains...
"Storms make trees take deep roots."
– Dolly Parton
It was that moment of financial despair that Caz says put her into a deep state of reflection. "I started thinking about the legacy we were going to leave behind and what kind of mark we wanted to make on the world." She says, "I just hated that we were taking all of these lessons from travel and stocking them away and collecting them just for ourselves."
She and Craig realized that they wanted to find a way to share their travels with the world. After researching various options, even exploring the possibility of writing a book, they determined that a travel blog would be the way, and Y Travel was born.
The dream of many people who start blogs is to quit their 9 to 5 and live life on their terms. Achieving this level of success doesn't come easily... but in just three years, Caz and Craig beat the odds and went full-time with Y Travel. Since then, the blog has morphed into a full-blown media company. Caz and Craig have become a considerable authority in the travel space and have made appearances as experts on national television, including "The Today Show" and "Fox Business" and they speak at events worldwide.
How did they grow their blog? 📈
There are 927,000,000 Google search results for "growing a blog." Conventional wisdom says that blogging revenue comes from generating a metric butt-ton boatload of traffic. More traffic = more banner ad clicks and more affiliate sales. So, a lot of this online advice focuses on writing content for search engines instead of...well, people.
But, you won't get that advice from Caz. Y Travel has taken a more holistic approach to grow their audience and revenue. Instead of writing volumes of "highly optimized" and keyword-stuffed blog posts, they focus on three key things: purpose, authority, and story.
Purpose ✨
Caz says that surviving within the highly-competitive travel blog space begins with purpose. "I think your motivation has to be more than money. Something bigger has to be driving you," she says.
Growing an audience and generating revenue takes time and patience. It's easy to give up if money is your only driver. When I spoke with Caz, we joked that a "regular job" would be a much easier way to make money.
For Caz and Craig, their purpose is to build their legacy. They hope to build a world with many more people inspired to travel or start their own business.
Authority...the "secret" sauce 🤓
SEO and social media are essential tactics for most blogs and online businesses. But, Caz says tactics alone won't make your blog succeed. She attributes their success to building authority. But what does that mean?
As an example, Caz says that when Y Travel recommends Wrightsville Beach in North Carolina as the U.S.'s best beach, their audience trusts their recommendation. This might be because the couple originates from Australia (so they should know their beaches!), but it's also because their audience has witnessed the couple's in-depth travels all over the world and believes they are an authority on the subject.
While other blogs focus on keywords and shallow "listicle" articles to generate more traffic, Y Travel features deep travel resources from their intense travel experiences. The couple often stays in one location for an extended period to go far beyond the surface of what a destination offers.
Caz and Craig are purposeful in authentically living a life of travel and packaging their experiences into quality content on their website. Actually living what they post online has built up their authority and differentiates Y Travel from other online travel resources.
Story 📓
Building upon authority, Caz says it's also essential to have a strong story. In addition to the in-depth travel information provided on Y Travel, the audience also gets to know Caz, Craig, and their family through their website and social media content.
"The story is unique to you," she says. They tell the experience of each destination through their special lens. Y Travel's story, the personal details they share about their lives, builds a relationship with their audience along with loyal followers (and yes, website traffic too!).
So, where authority is derived from Y Travel's knowledge and expertise, their story is developed from their personalities, the human characteristics and personal stories they share within their content.
Leverage 🤝
Once you've built your brand through authority and your unique story, Caz says the next step is to leverage that success into new opportunities.
While SEO and social media tactics help grow traffic and followers, authority and story are the key drivers to build a brand and leverage significant opportunities, like speaking engagements and media appearances.
What doesn't kill you makes you stronger! 💪
Caz and Craig have navigated many ups and downs in their business (including the Covid-plagued year of 2020). Caz reflects on the tough times as making Y Travel even stronger. She embraces the tough times as they've helped the couple make necessary changes that, in the end, have helped Y Travel grow the most.
Caz notes that what's kept Y Travel on track, relevant, and thriving is understanding that "strategy changes–vision does not."
Committed to carrying their vision, purpose, and stories forward, Caz and Craig look forward to growing the Y Travel legacy into the next decade and beyond.
What did we learn? 🤔
You can't achieve success in a blog (or any online content creator business) through tactics alone. Doing the deep work of defining your purpose, building authority, and telling your unique story will build your brand, create audience loyalty, and result in greater online longevity.
Check out YTravel online!
📧 Subscribe to Cursor!
Actionable insights for creators, delivered monthly.


A newsletter for online creators
Each month we're diving deep into the growth strategies of one online creator. We'll be sharing insights from online publishers, podcasters, and content marketers.
Get inspiration and proven tactics to help your business grow, delivered right to your inbox.