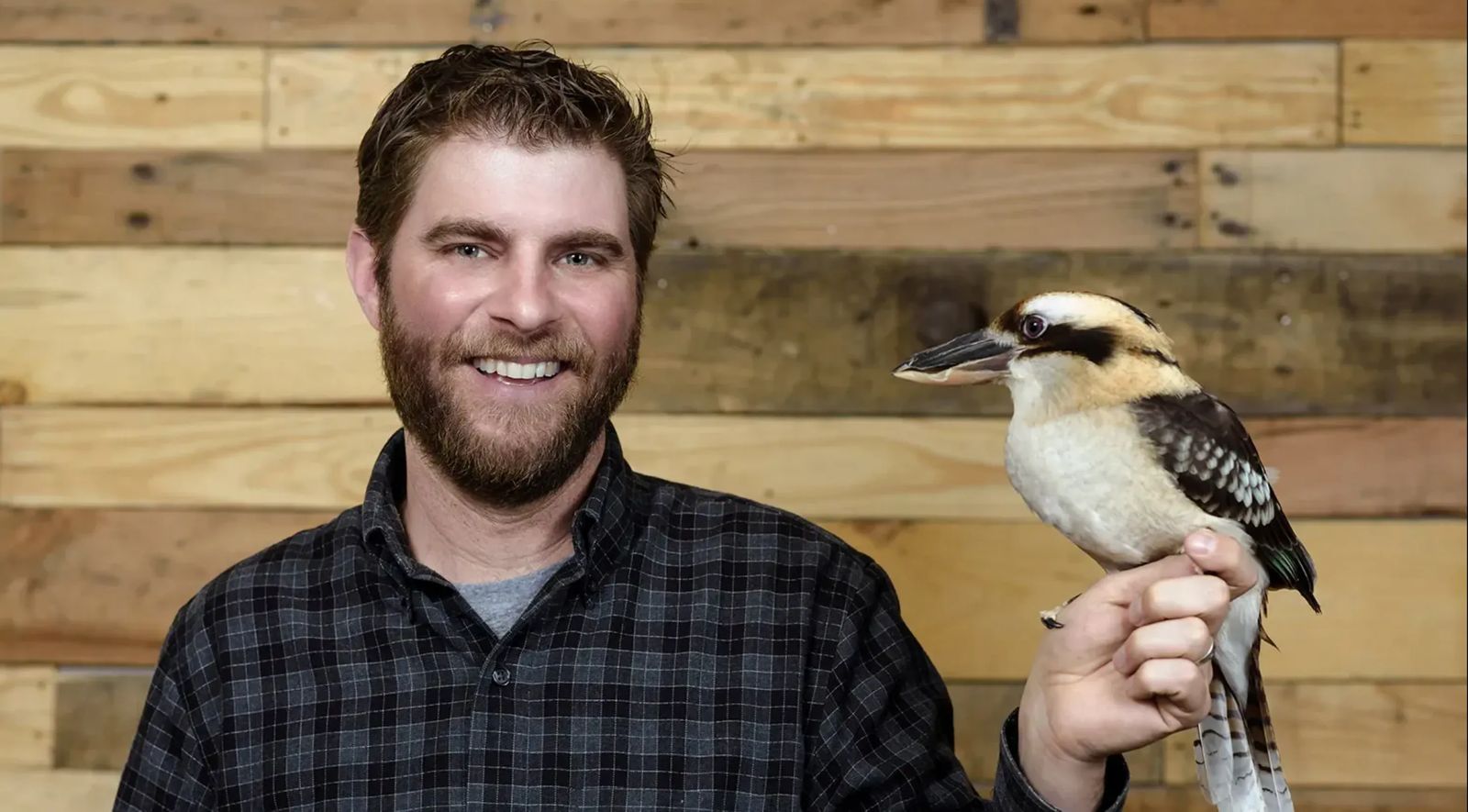 "If I can make a newscaster scream at 6 am in the morning, I know it's going to be a good day." 🙀
How ZooMontana's Executive Director generates content that earns A LOT of media opportunities
What You'll Learn 🤓
Expand your reach as a content creator through guest appearances on other podcasts, newsletters, websites, and traditional media. This case study will provide insight on how to make the most of those appearances so you can be a coveted guest.
ZooMontana is a beloved attraction for locals and visitors of Montana. When visiting, you'll see over 80 animals (56 species); most are rescues and native to the northern hemisphere. Dedicated to conservation and quality of care, ZooMontana earned AZA accreditation in 2019. Today, sponsors and donors are eager to be associated with the non-profit organization.
Locally, ZooMontana content is everywhere! Every week, ZooMontana can be found on local and state-wide news programs, on the radio, in the schools, and of course, on social media, where it's racking up likes daily (it has a Facebook following of over 27,000 people).
However, the outlook for ZooMontana wasn't always this promising.
Back in 2011, when Jeff Ewelt accepted the Executive Director position at ZooMontana, he knew he had a mountain of challenges ahead of him. At the time, the zoo was operating in the red. It had a bad reputation in the community, and stakeholders were losing faith in the organization.
So, how did Jeff and his team transform ZooMontana into a local gem AND media darling? One critical piece of the puzzle involved Jeff's content strategy. This case study explains.
Create Content that Creates Success for Others
Before Jeff Ewelt became Executive Director at ZooMontana, the organization's relationship with local media was largely...defensive. While struggling to turn a profit, ZooMontana often found itself justifying its operations to the community. This impacted its reputation, which in turn affected donations and attendance numbers.
Jeff knew he needed to change that relationship. Jeff quickly went to work to make operational changes, clean up trails and habitats, and improve the overall visitor experience. Simultaneously, he got to work getting the zoo out in the community.
At the time, ZooMontana didn't yet have a large social media following of its own. So, Jeff knew he'd need the help of local media, with their larger audiences, to get his content in front of people.
"I remember calling up a reporter and just hoping she would accept my pitch," Jeff recalls. Jeff says it's essential to understand the motivation of news organizations and media companies. "They want viewers."
"People love animals and seeing and experiencing interaction with animals," says Jeff. So, he knew if he could get on the air and create interactive moments, it would be a win for the audience, the news program, and ZooMontana.
"If I can make a newscaster scream at 6 am in the morning, I know it's going to be a good day," Jeff laughs.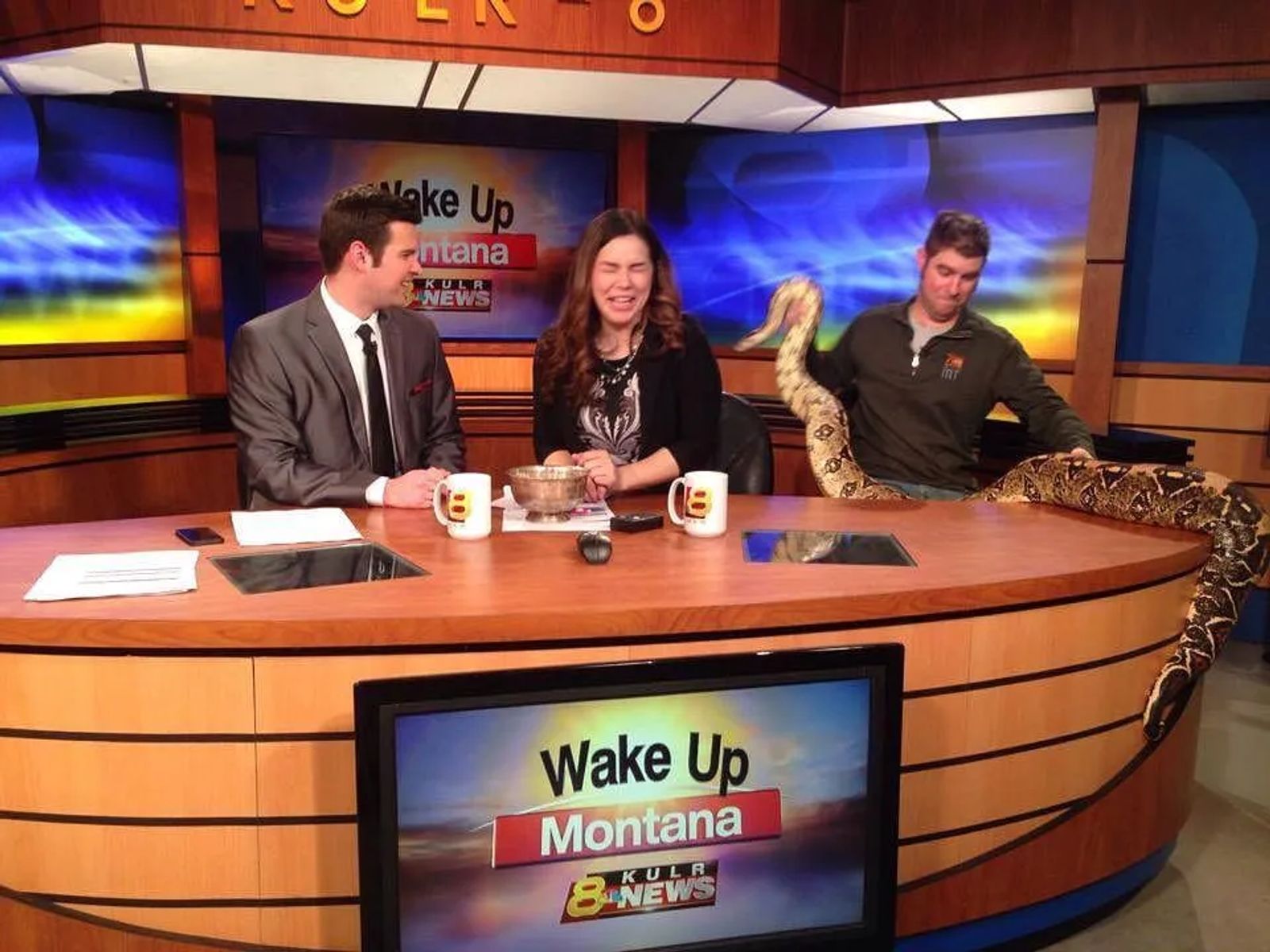 image courtesy of KULR8 News
When Jeff books a media appearance for himself to talk "all things ZooMontana," he doesn't just show up and give a simple interview. Yes, he brings cute and exciting animals, but more importantly, he takes the opportunity to entertain the audience.
"I know my strengths," says Jeff. "I show up, and I'm not afraid to be goofy in front of others or on TV."
Each interview with Jeff is filled with humor, personality, education, and interaction. Some of it happens spontaneously, but mostly, it's strategized by Jeff. Audiences watch "serious" anchors scream and laugh as they hold a cockroach, pet a snake, and feed a sloth while bringing some fun to the news.
Here's a fun outake from one such appearance!
It's a strategy that has earned him the title "Jeff the Nature Guy" and has generated countless media opportunities for ZooMontana. Proving to be a worthwhile guest, Jeff is asked back to the studios again and again by every traditional and "new" media organization in the area.
Those media opportunities have expanded nationally, as well. Jeff has appeared on Netflix, National Geographic, Late Night with Conan O'Brien, ABC's Extreme Home Makeover, The Discovery Channel, MSNBC, and PBS.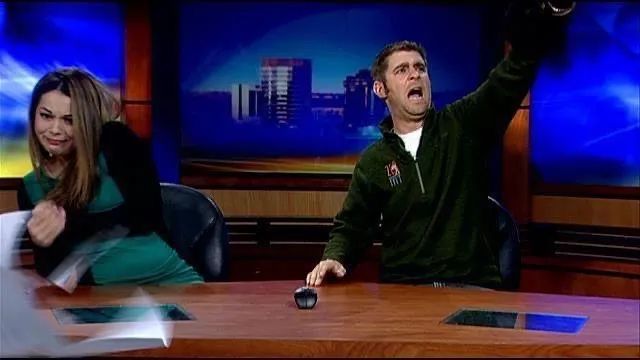 image courtesy of KULR8 News
Give the People What They Want
Jeff understands his audience. Kids and families want to learn about animals and be entertained. Media organizations want good ratings and eyeballs. When he delivers those things, ZooMontana earns a lot of free exposure, a positive relationship with the community, and more people visiting the zoo and becoming annual members than ever before.
Jeff says it's not just about getting people to the zoo, though. More sponsors, donors, and visitors equals more revenue and resources to care for the animals and give back to other conservation organizations.
What did we learn? 🤔
When you're given the opportunity to be a guest with other media – podcasts, newsletters, blogs, websites, YouTube episodes, live feeds, television, radio, print – make the most of it. Think beyond how the opportunity will benefit you.
Consider what a successful episode (or piece of content) looks like for the person consuming it and the media owner or organization. Use your strengths to help achieve those goals.
When you have a reputation for being a great guest, you'll be asked back for repeat appearances and new opportunities will open up.
Check out ZooMontana online:
📧 Subscribe to Cursor!
Actionable insights for creators, delivered monthly.
A newsletter for online creators
Each month we're diving deep into the growth strategies of one online creator. We'll be sharing insights from online publishers, podcasters, and content marketers.
Get inspiration and proven tactics to help your business grow, delivered right to your inbox.