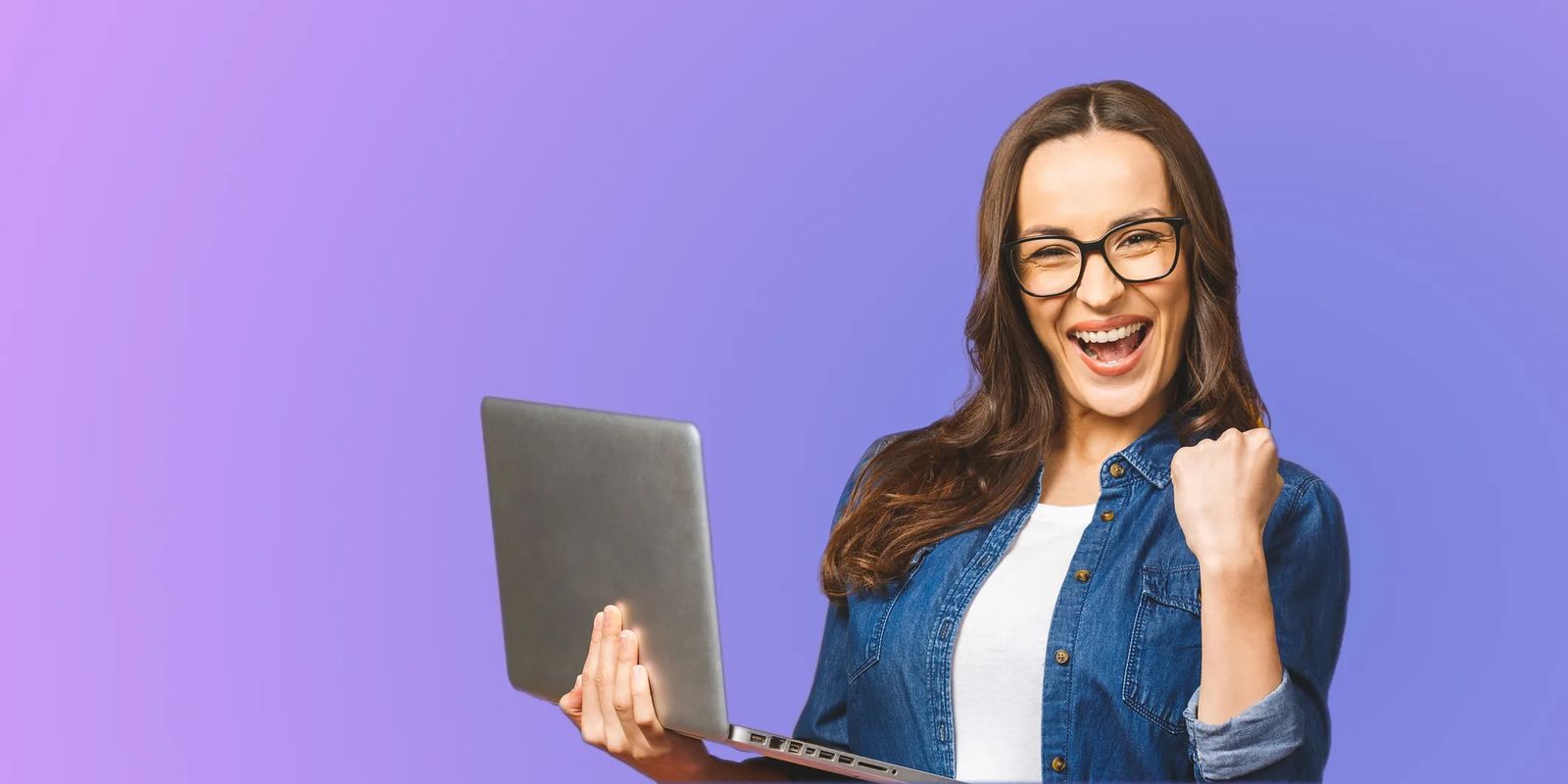 Discover the easiest website builder for beginners–Cardsetter redefines simplicity


Ready to start a new website? Are you feeling overwhelmed by the multitude of website platforms available? We completely understand! It's common to come across popular website builders claiming to be "user-friendly" or "easy to use," only to discover that creating a professional website with them is far from simple.
Check out Cardsetter, the ultimate website builder designed to be easy for beginners. With Cardsetter, you can create your own customized website effortlessly just by answering a series of questions. Say goodbye to the struggle of limiting templates and confusing website software. Let Cardsetter guide you through the process and bring your website to life with its intuitive interface and powerful features.
Three simple steps to your perfect website:
Step 1

Answer questions

Begin your website creation journey by answering a few easy questions. These questions help Cardsetter understand your needs and preferences.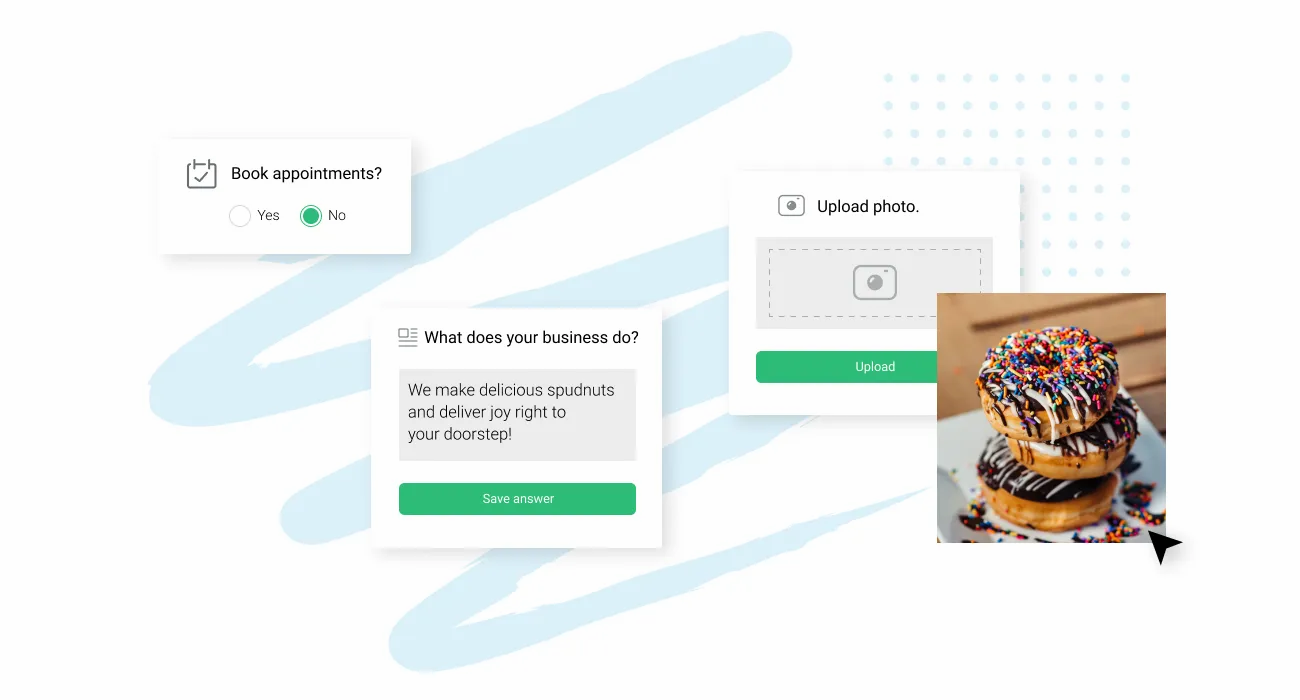 Step 2

Watch your website come to life

Sit back and watch as Cardsetter uses your answers to build your website in real time. Every response you provide shapes your website, giving it a personalized touch tailored to your business. 
Step 3

Refine your website with ease

Once your website is created, it's time to refine and perfect it. With Cardsetter's elegant editor and design flexibility, you can easily experiment with different designs and layouts. No design skills or technical expertise are required.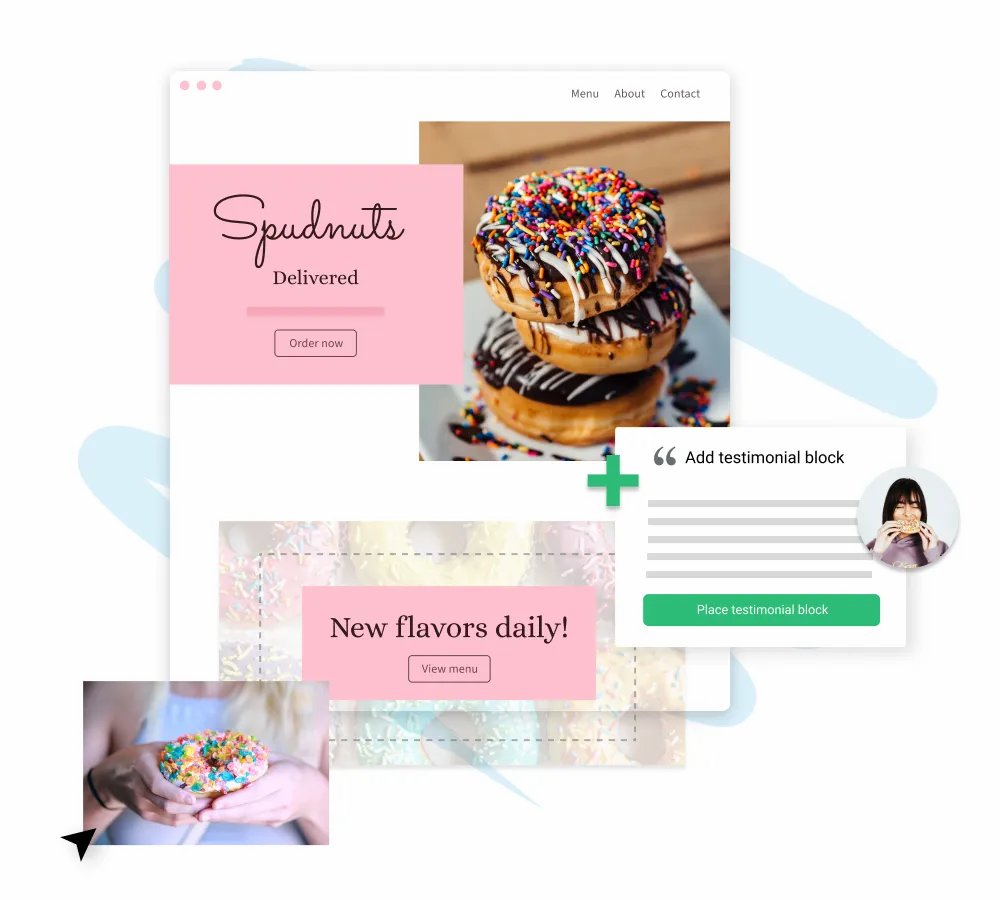 Why Choose Cardsetter?
Cardsetter stands out from other website builders like Squarespace, Wix, GoDaddy, and Shopify due to its unique approach to building websites through questions and customization.
Here's what sets Cardsetter apart:
✓ Customization from the start
Unlike other builders that rely on pre-designed templates, Cardsetter creates a website customized to you and your business right from the beginning. No more struggling to choose the perfect template or spending hours modifying it.
✓ Complete control and no code required
With Cardsetter, you have full control over your website's design and content. Our drag-and-drop editor makes it simple to make changes, update your content, and add new elements. You don't need technical expertise or coding skills to make the most of our powerful features.
✓ Hosting and domain integration
Cardsetter includes hosting for your website, ensuring it's always accessible to your audience. You can also connect your custom domain seamlessly, giving your website a professional and branded presence on the web.
✓ Features for businesses, non-profits, and content creators
Whether you're a business owner, non-profit organization, or content creator, Cardsetter has the advanced features you need to succeed online. From building an online presence to showcasing your portfolio or sharing your blog, the platform offers powerful tools to support your goals.
✓ Affordable pricing plans
Cardsetter offers affordable pricing plans to fit your budget, making it an ideal choice for beginners. Building a stunning and functional website shouldn't break the bank.
✓ Unlimited storage
Forget about worrying about storage limitations or additional costs. With Cardsetter, you enjoy unlimited storage and hosting as part of your plan, allowing you to grow your website without constraints.
✓ Beginner-friendly website builder
Cardsetter is designed for beginners, ensuring anyone can create a professional and polished website without technical expertise or design skills.
Get started with Cardsetter
Ready to build your website with ease and customization? Cardsetter is launching soon! Sign up for early access to Cardsetter today. We'll let you know when your 14-day free trial account is ready. Experience the power and simplicity of a website builder that puts you in control. Create your website by answering questions, watch it come to life in real-time, and refine it until it's just right for you and your brand.
It's so easy to get started.
Transform your online presence with a simple and stunning website.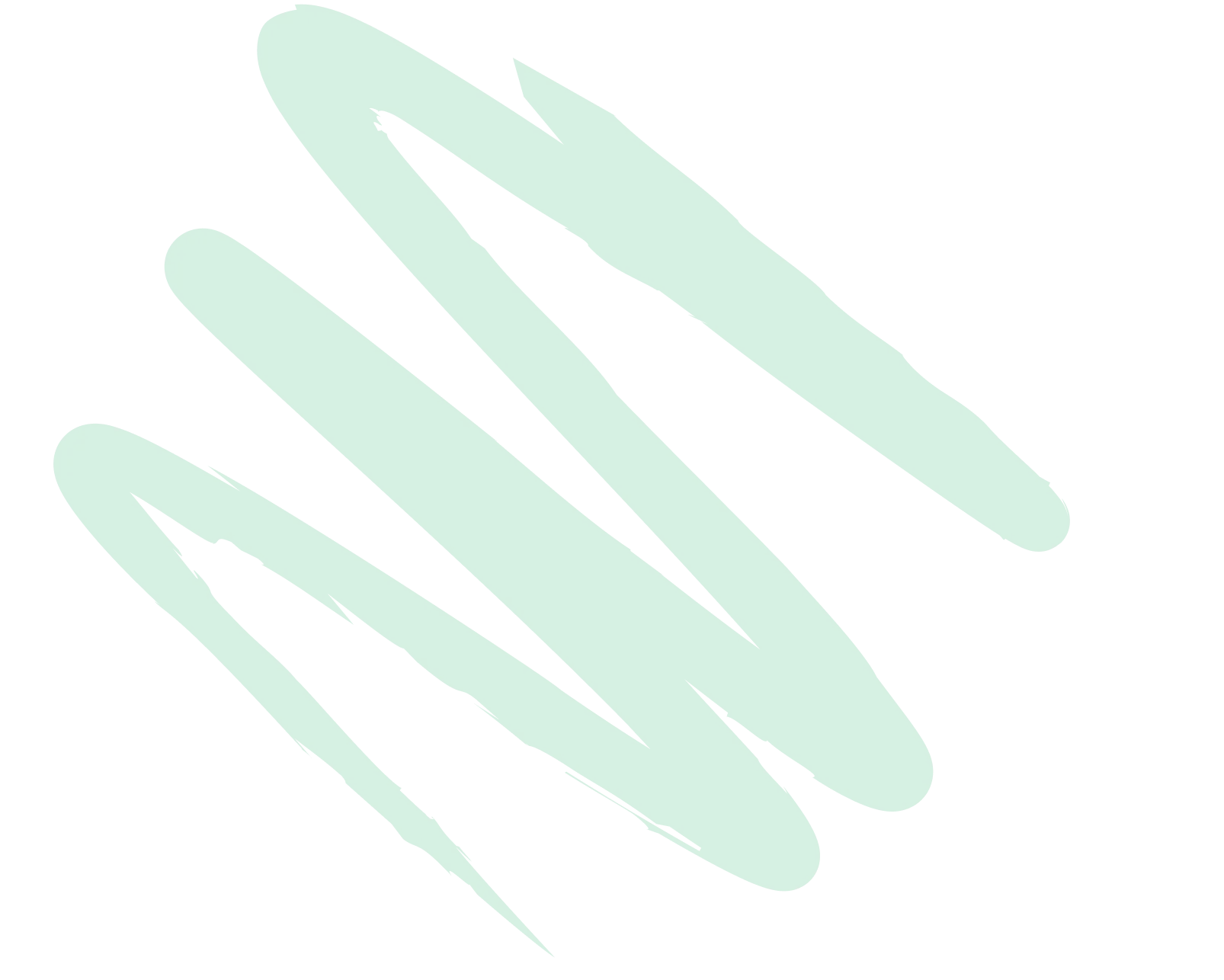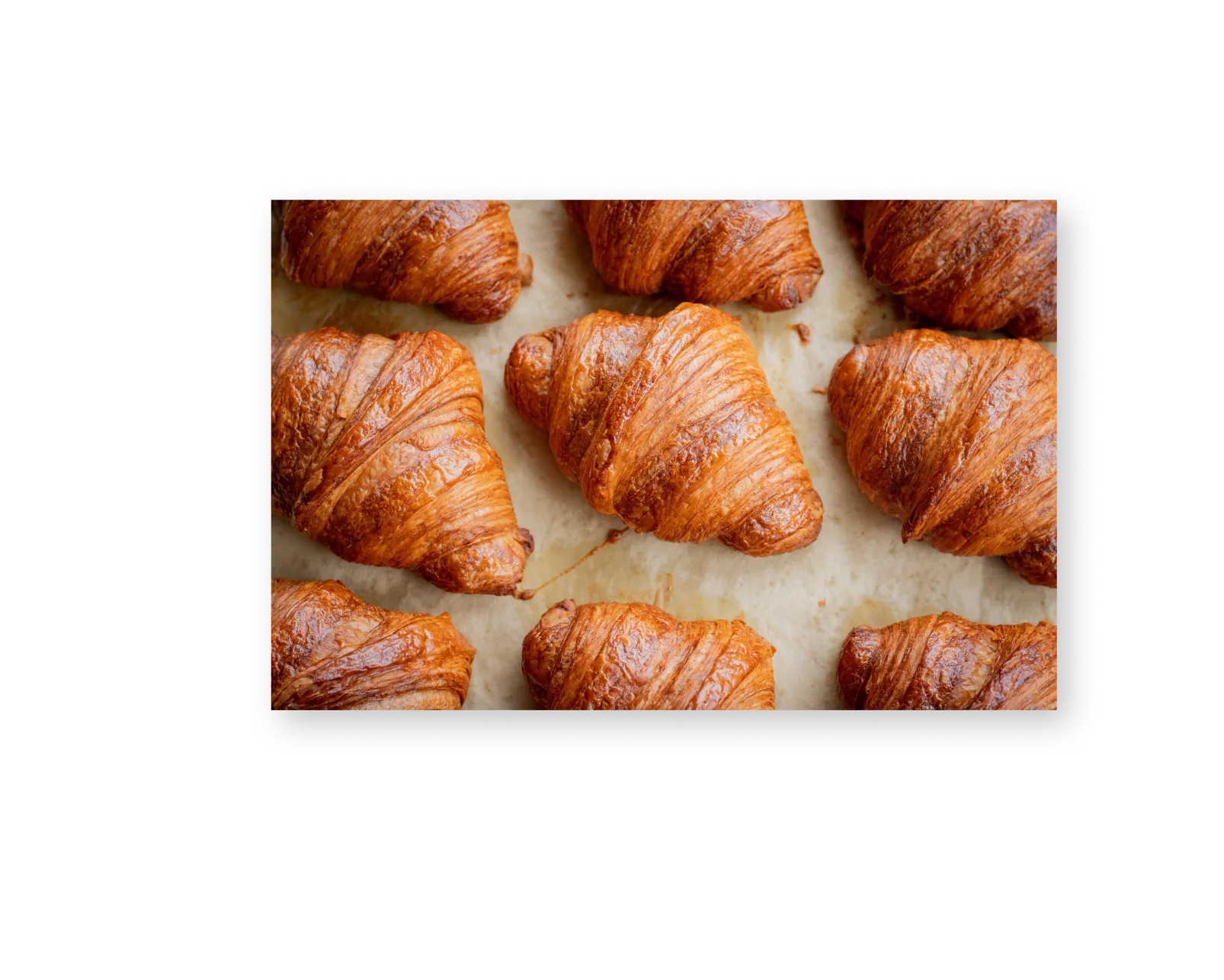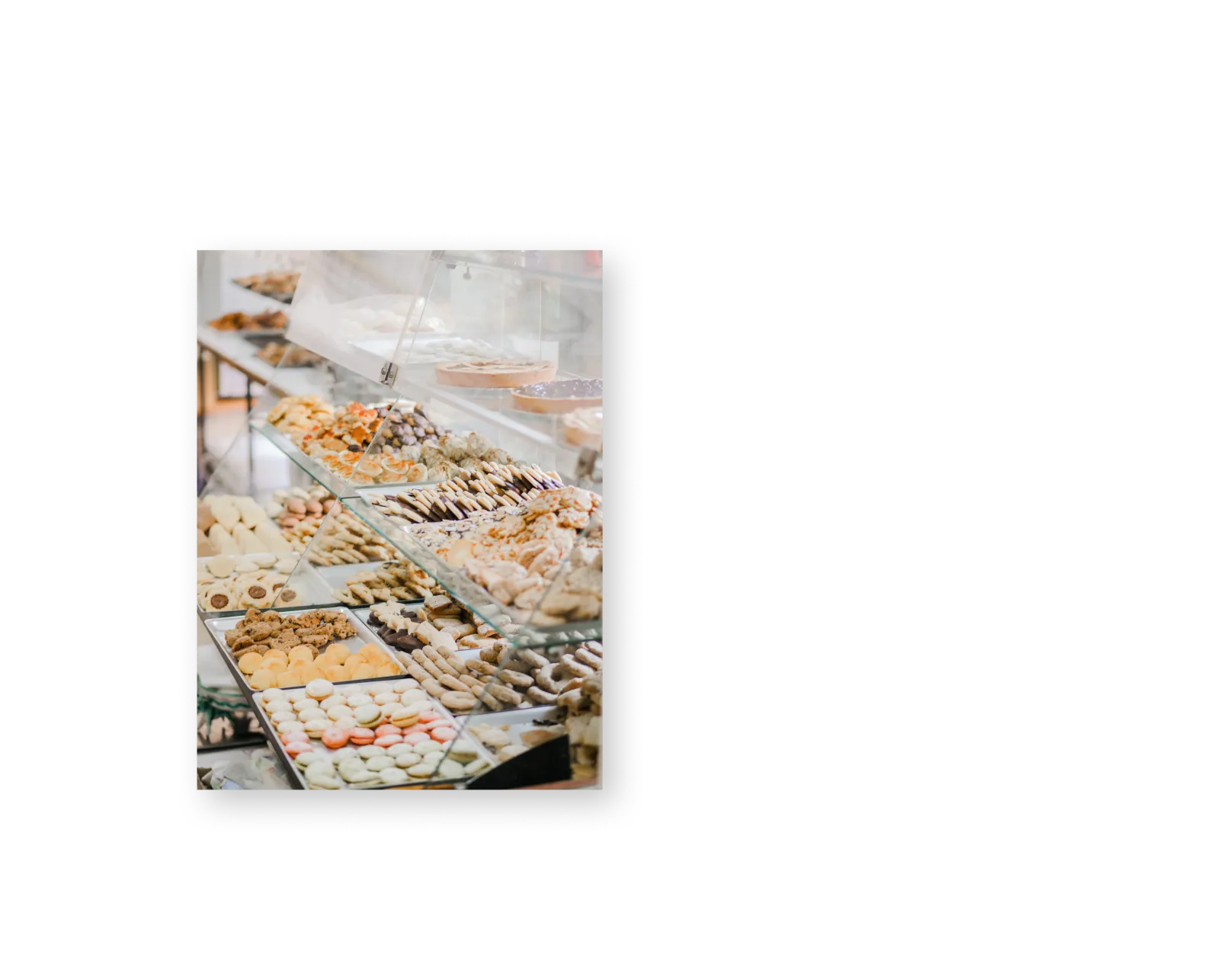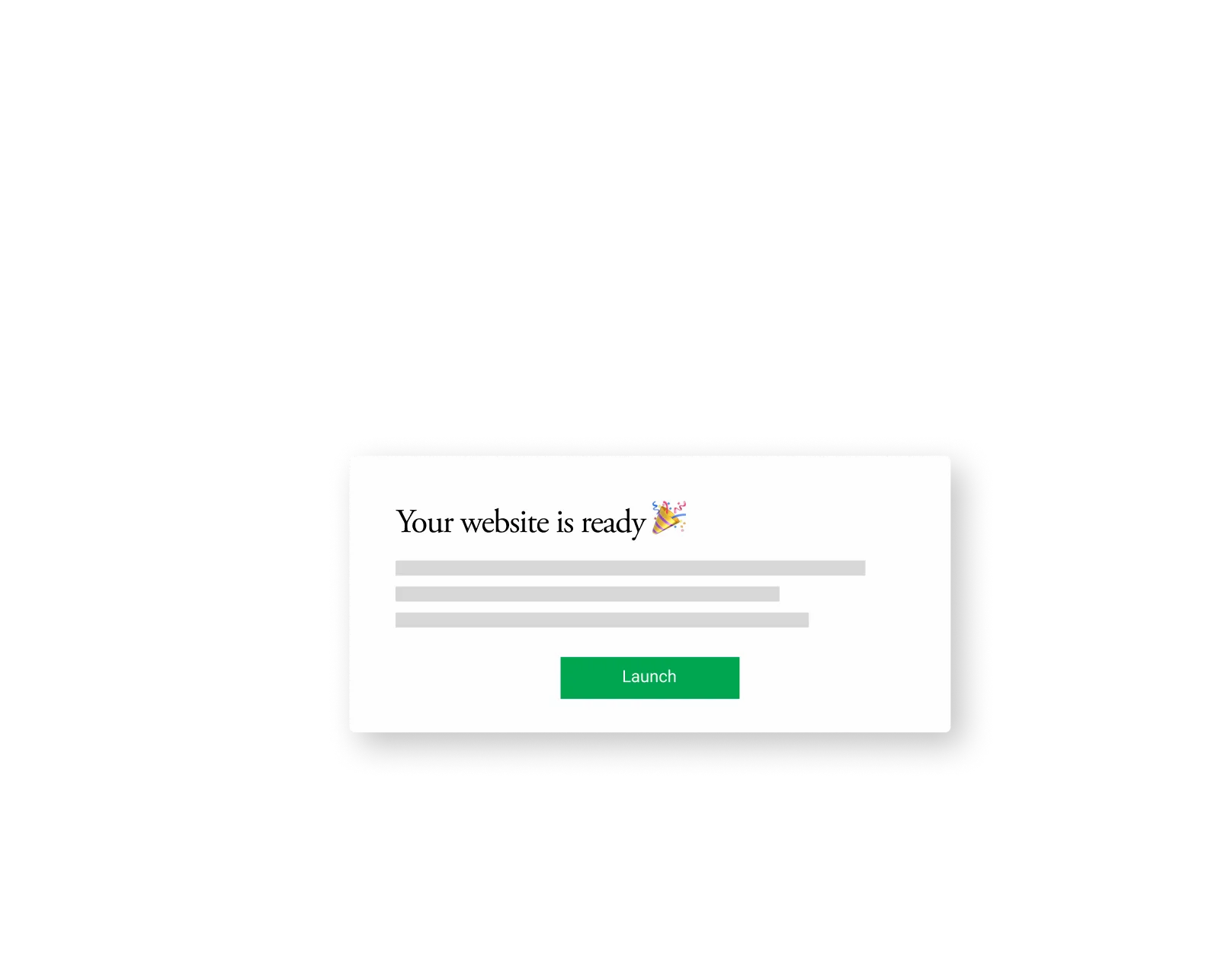 Frequently Asked Questions
What is Cardsetter?
Cardsetter is an intuitive website builder designed for beginners, requiring no coding or design skills. It allows users to create customized websites by answering a series of questions, eliminating the need to struggle with complicated and restrictive templates.
How much does Cardsetter cost?
Cardsetter's introductory pricing is just $24/mo. Be amongst Cardsetter's first customers to lock in this low monthly pricing plan.
Are there any extra costs to use Cardsetter?
No, there are no additional costs to use Cardsetter. However, if you choose to integrate third-party online tools with your Cardsetter website, such as an online scheduler, e-newsletter software, or payment processors, those tools may have associated fees. It's important to consider the pricing and terms of any third-party services you incorporate into your website.
How does Cardsetter work?
Cardsetter works by guiding users to answer questions about their business and preferences. Based on the responses, Cardsetter dynamically generates a customized website in real time. Users can then refine and personalize their website using Cardsetter's intuitive drag-and-drop editor. Cardsetter includes hosting and allows users to connect their custom domains for a professional online presence. It simplifies the website-building process, making it accessible to beginners without requiring coding or design skills.
How long will my website take?
The time it takes to create your Cardsetter website depends on various factors, including the complexity of your design preferences and the amount of content you wish to include. However, since Cardsetter generates your website in real-time based on your answers, the process is generally much faster compared to traditional website builders. By answering the initial questions, you can witness your website taking shape almost instantly. From there, you can refine and customize your website at your own pace until you are satisfied with the final result. The speed and efficiency of Cardsetter makes it an ideal choice for those seeking a streamlined website creation experience.
What do I need to get started?
To begin your website, all you have to do is answer a few questions upon signing up. Cardsetter will take care of the rest.
While not required, providing your logo can help Cardsetter customize your design.
You can try Cardsetter for free for fourteen days–no credit card required!
Do I need a domain, and how do I get one?
You will need a registered domain when you're ready to take your website live. However, you don't need one to begin your website. You can register a domain at Google Domains, GoDaddy, or another registrar. It is best practice to register your domain in your registrar account to maintain ownership and access to this vital business asset.
Cardsetter will guide you through configuring your domain settings when you are ready to take your website live.
Does Cardsetter handle my email?
As a website platform, Cardsetter focuses on providing an intuitive and efficient solution for building and managing your website. While Cardsetter offers many features and tools to enhance your online presence, it does not directly provide email services.
Do I need a hosting package?
Hosting service is included with your Cardsetter account–no separate hosting is necessary!
Can I connect my custom domain to my Cardsetter website?
Yes, you can absolutely connect your custom domain to your Cardsetter website. Cardsetter understands the importance of having a personalized and professional domain name for your online presence.
Can I customize the design and layout of my website with Cardsetter?
Absolutely! With Cardsetter, you have complete control over customizing the design and layout of your website. The intuitive drag-and-drop editor allows you to modify elements, rearrange sections, change colors and fonts, and personalize your site's overall structure. You can start with pre-designed templates and themes and then easily customize them to match your branding and preferences. Whether you're a beginner or experienced, Cardsetter empowers you to create a visually appealing and professional website that reflects your unique style and meets your specific needs.
Can I cancel at any time?
Yes, you can cancel your subscription at any time. There are no contracts to use Cardsetter.
Are Cardsetter websites secure?
Yes. Cardsetter uses industry best practices for authorization and authentication to ensure only administrators have access to change your website. Every Cardsetter website includes free SSL encryption and enterprise-level website security.
Is my data safe?
Yes. Cardsetter runs on the same infrastructure that powers Google. It's highly redundant, and your data is continuously backed-up for disaster recovery.
Does Cardsetter handle SEO?
Cardsetter has many great SEO features built-in, including automatic title and metadata description tags for Google and all major social media networks, image alt text and "cover" photo support, blazing fast page delivery via in-memory caches, automatic sitemap and robots.txt support.
What integrations does Cardsetter support?
Cardsetter easily integrates with any third-party service provider that offers n "script" or "iframe" embeddable service. Common integrations include forms, payment, membership, email marketing, and e-commerce providers. If you have a question about a specific integration, please email us, and we'll be happy to confirm that we can support it.
Will my website look good on mobile devices?
Yes, Cardsetter ensures your website looks great on mobile devices by employing responsive design principles. It automatically optimizes the layout and content to adapt to different screen sizes, providing a seamless browsing experience for mobile users. Your website will maintain its functionality and visual appeal across smartphones and tablets, enabling you to reach and engage with a broader audience.
Can I migrate my website to a different platform if needed?
Yes, Cardsetter allows you to migrate your website to a different platform if needed in the future. While Cardsetter provides a comprehensive website-building solution, it understands that business needs may change over time. If you decide to transition your website to a different platform, you can export your website content, including text, images, and other media, from Cardsetter.
Can I create an online store on Cardsetter (e-commerce)?
Cardsetter has a number of e-commerce integration options available, and will be adding e-commerce functionality directly in Cardsetter soon!
Does Cardsetter help me market my business?
Cardsetter empowers you to create a professional website, a key component of marketing your business effectively. While Cardsetter does not provide specific marketing services, it recognizes the importance of a well-designed website in promoting your brand and attracting customers.
To further market your business, Cardsetter allows you to integrate with various third-party tools and services. For example, you can connect your website to an email marketing platform, social media accounts, or other marketing tools to promote newsletter sign-ups, run campaigns, and reach a wider audience. It sets the stage to effectively leverage other marketing channels and initiatives to promote your business.
Is Cardsetter suitable for non-profits?
Yes, Cardsetter is an excellent choice for non-profits. It offers a user-friendly website-building platform that allows your team to manage your website in-house (decreasing service fees). With Cardsetter, non-profits can create a professional and engaging online presence to raise awareness, share their mission, and attract supporters.
How do I see how much traffic my Cardsetter website gets?
Tracking your website's traffic is essential to understanding your audience and improving your online presence.
You can connect Google Analytics or other third-party analytics software to track and analyze the traffic to your Cardsetter website. Google Analytics is a popular and free tool that provides valuable insights into your website's performance.
In addition to Google Analytics, Cardsetter allows you to integrate other third-party analytics software. By connecting these tools, you can gain deeper insights into your website's traffic and performance, enabling you to refine your strategies and enhance your online presence.
Sign up for early access!
Ready to build your website with ease and customization? Cardsetter is launching soon! Sign up for early access to Cardsetter today.
Get your free website planner.
Getting organized is the first step to website success.