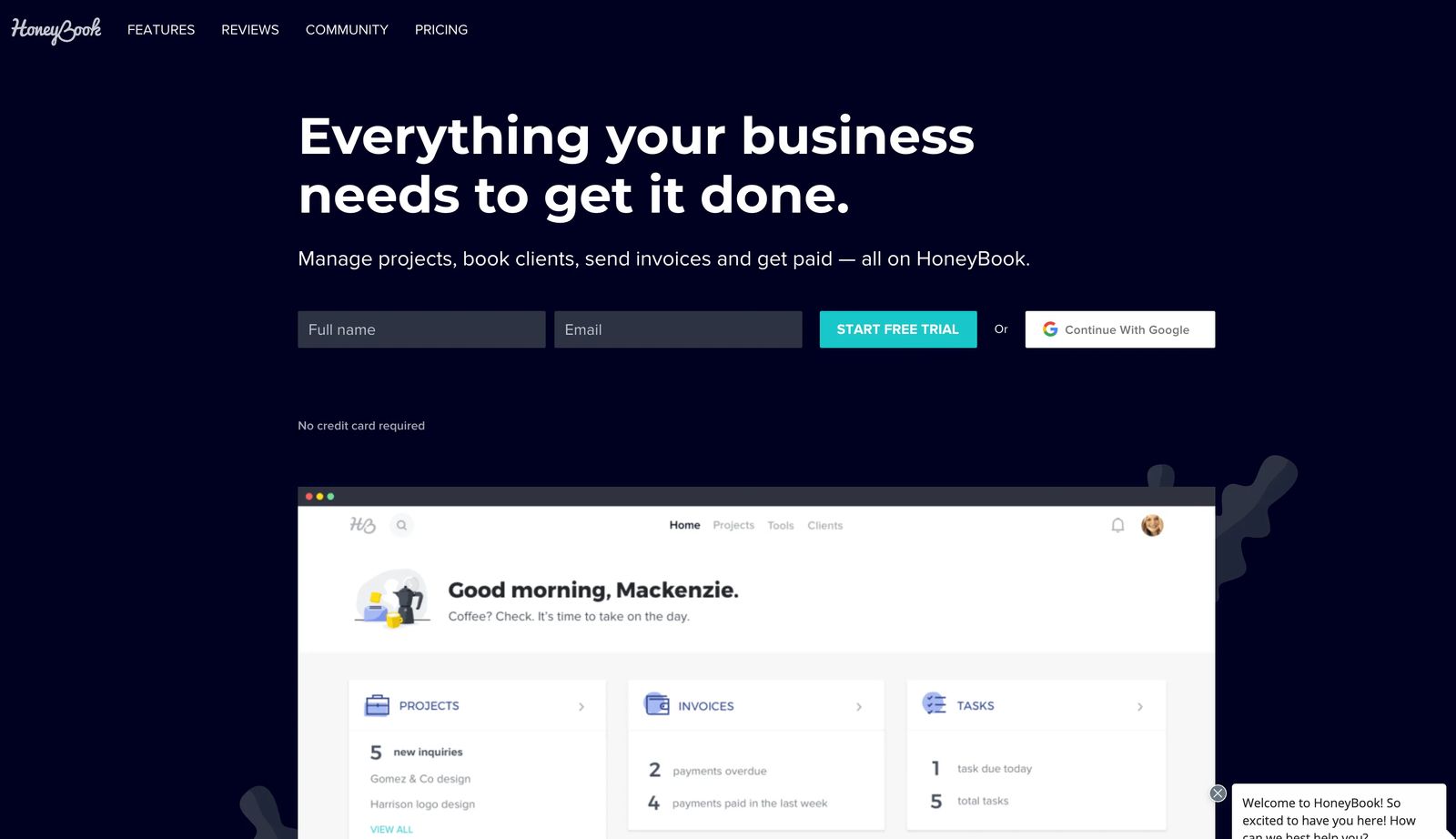 HoneyBook provides useful tools for creators, freelancers, and small businesses. Bookkeeping, proposals, questionaires, invoicing, appointment booking, and digital payments are all included in Honeybook.
Creators can use honeybook to create proposals for advertisers, sponsors, or professional services. Then, they can manage those projects and accept payments for campaigns or services.
HoneyBook's online scheduler and contact forms can integrate with your Cardsetter website so prospects can connect and communicate with you while keeping everything organized in one place.
More Useful Creator Tools