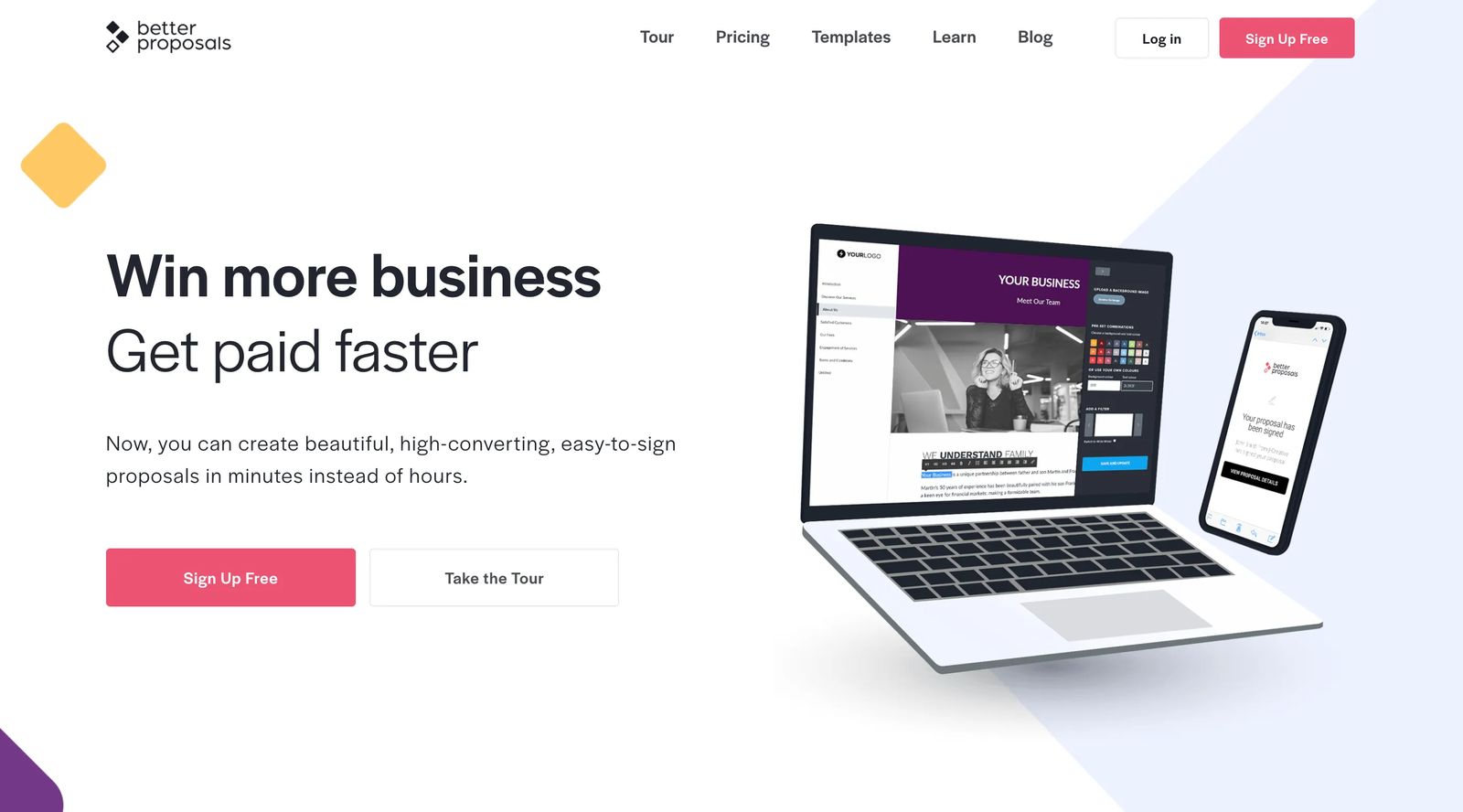 With Better Proposals, you can make great-looking online proposals quickly. Collecting an e-signature and payment from your clients is easy for you and easy for them.
Content creators may need professional proposal software for sponsor or advetiser proposals and agreements, contracts for profesisonal services, coaching or consulting agreements, and more.
Software like Better Proposals makes it easy to put together an eye-catching proposal that makes it faster and easier to "get the deal done."
More Useful Creator Tools