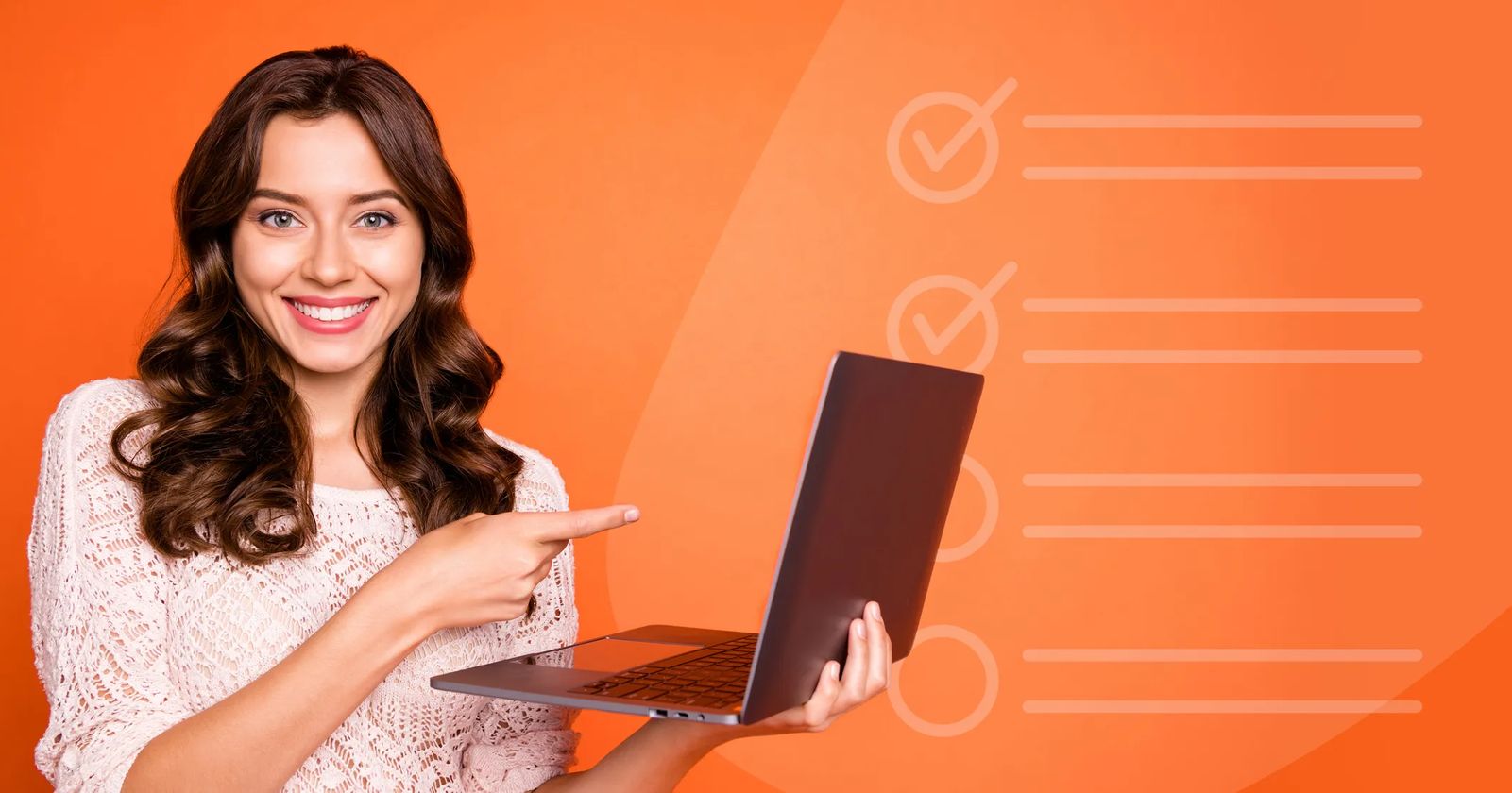 The complete checklist to plan your new website
So you want to launch a new website? Awesome! Whether you're redesigning an existing website or starting from scratch, you've come to the right place. There are many things to consider. We've put together this handy website planning checklist, so all your bases are covered.
Review the checklist and grab the free website planning workbook below.
Step 1

Register your domain.

Your domain is the address for your website (usually ending in .com, .org, .net, etc.). If you don't have a domain name yet, now's a great time to register one. If you already have one, log in to your account to ensure you have access to the correct domain and that your billing info is up to date.

Step 2

Define your ideal customer.

Who does your business help? An important first step in marketing your business (and creating your website) is to create your ideal customer persona. An ideal customer persona will help you effectively communicate with your target audience.

Step 3

Write a key benefit statement.

A key benefit statement is a short, compelling explanation of what makes your product or service valuable to your potential customer. It will help you grab your website visitor's attention and communicate why your business should matter to them.

Step 4

Set your website's goals.

What are the goals for your website? Of course, you want it to generate leads and sales. To do that, you'll need to engage your target audience, educate them about your products and services, and motivate them to convert. Set these goals and define how your website can help you achieve them.

Step 6

Outline the technical details and feature needs.

What does your website need to do? Which features or technology are necessary to do those things? Are you going to blog? Will you be taking online payments? Does your website need an e-commerce shopping cart? Should your website integrate with other technology you use in your business?

Determine what your website needs to do and ensure that the website platform you use can do these things.

Step 7

Compile business information.

Describe your business. What does it do? What products and services does it provide? Who does it help? Outlining this information will clarify what you need to communicate to your audience. It will help you plan your website content.

Step 8

Take an inventory of your brand assets.

What assets do you have available to use on your website? Brand assets include your logo, a brand guide, staff photos, videos, etc. Determine which assets you have available and organize them all in one place so they are easy to access.

Step 10

Download the website planner.

Getting organized is the first step to website success. We've created a handy website planning workbook where you can organize every last detail. Grab your copy below!
Get your free website planner.
Getting organized is the first step to website success.