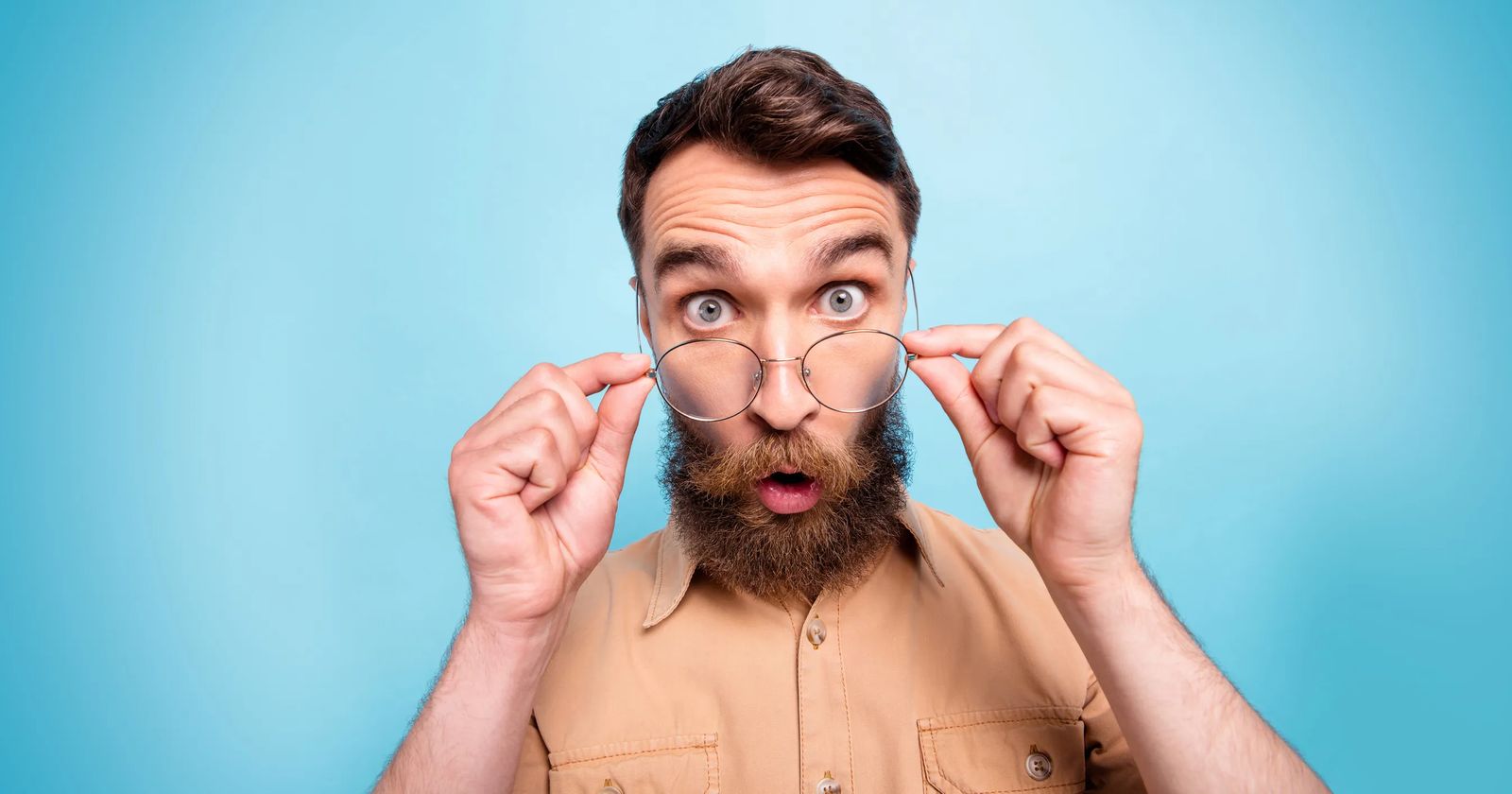 4 website misconceptions to avoid at all costs


The internet is a big part of our everyday lives. We use it to gather information, research topics, products, and services, and communicate daily. So, you know your business needs to be online to reach potential customers.
At the same time, you may have certain website misconceptions that are detrimental to your online success. If you're feeling frustrated that your website isn't producing more inquiries and customers, it may be due to one of these underlying misunderstandings.
Working through them will help you create a stronger marketing strategy and, ultimately, a stronger business. Let's take a look at four of the most common misconceptions.
Website misconception #1
"I get all of my customers through word of mouth. None from my website."
Many business owners hail the ever-elusive "word of mouth" as the sole source of bringing in customers. But, this misconception underestimates the actions people will take before becoming your customer.
If you aren't getting inquiries through your contact form, that doesn't necessarily mean that your website isn't helping you gain new customers. People may spend time looking over your website before taking action off your website – by calling, emailing, or visiting your business.
Even if people hear about your business from a friend or acquaintance (word of mouth), they'll likely visit your website to learn more before contacting you, booking an appointment, or making a purchase. So, you have to make a good impression with a professional website.
Website misconception #2
"My website isn't at the top of Google search results. That's why I don't have more sales."
Ranking at the top of Google search results for relevant keywords is great! It can help you grow cold traffic to your website.
But, it's not the answer to all of your website problems.
Search Engine Optimization (SEO) is one channel to bring traffic to your website out of many options. But, it can't be responsible for what happens after that. Once you get people to your website through SEO or other marketing channels, your website has to grab their attention so they stick around, educate them about what you do, and convert them into leads and sales.
Even if you start ranking at the top of relevant search results, your website is unlikely to convert someone in a single visit. At that point, your visitor is just becoming aware of your business.
You'll need to get your brand in front of your audience repeatedly. So, you can't just rely on one marketing channel, like SEO.
Website misconception #3
"I have Facebook / Instagram / Tiktok / LinkedIn, so I don't need a website."
Growing a following on social media can be a great way to get in front of your audience. But you still need a website!
A website is where you have control over your brand presentation. It's necessary for online advertising and helps facilitate sales and lead generation. A website ensures your business looks professional.
Your website is a place on the internet that you control rather than the algorithms. You are at the mercy of Facebook, Instagram, Tiktok, Twitter, Pinterest, or LinkedIn's priorities on social media. They can change their algorithm, and suddenly, your marketing channel no longer reaches your audience.
Therefore, it's essential to build traffic to your website and grow your email list to ensure that you can reach your prospects no matter what the algorithms are prioritizing.
Website misconception #4
"My website is simply ineffective. It doesn't bring me any customers."
This may or may not be accurate. Your website design, layout, or copy, may be ineffective for various reasons.
The more likely issue is that you don't have a marketing strategy to produce enough frequency and repetition amongst your audience to move them to act.
Think of your own online behavior. How often do you see a single ad for a product or service and decide to sign up or make a purchase right away?
Not very often, correct? At this point, you're just becoming aware of the product or service. You'll probably gather a bit of information and go about your day. Perhaps at a different point, you'll look into it again. You might even research a few competitors and alternatives before deciding to purchase.
Your website visitors are the same as you! They are unlikely to visit your website once and purchase immediately. You've got to find a way to bring them into your world and then be in front of them when they are ready to act.
Why do these misconceptions exist?
Unfortunately, there's a lot of well-intentioned (and some not so well-intentioned) advice that oversimplifies online marketing. Many articles, videos, and webinars focus on one area of expertise like website design, SEO, social media, or pay-per-click advertising. When you consume this advice, it can seem like "if you just do this one thing," you'll be able to convert customers online.
The truth is that most businesses need a robust marketing strategy that implements more than one of these tactics. For example, you might focus on getting initial traffic to your website through articles written for SEO and include a call to action to subscribe for a free resource on each of the pieces. Then, you'd use email marketing to stay engaged with the people who entered their email addresses.
If you invest in SEO without a strategy to stay engaged with that initial traffic, you may spend thousands of dollars and still not have customers to show for it.
Why are these website misconceptions so detrimental?
When you have one or more of these misconceptions about your website, it's easy to spend time and effort on all the wrong things. You might start tinkering with website changes, updating images, moving buttons around, changing headings and text, etc.
Or, you might spend a bunch of money on SEO services only to find that you're still not generating conversions.
But, nothing may be wrong with the layout or content on your website. If you're not getting your business in front of your audience regularly (and getting repeat visitors), you shouldn't assume your website is the problem. Your overall marketing strategy needs a closer look.
What should you do instead?
Take a step back and evaluate your current marketing efforts. Do you have a strategy to generate traffic to your website and build an audience? Does your strategy factor in frequent and repeated messaging to that audience? Do you understand your sales funnel and how long it may take your customers to convert (from when they initially visit your website)? If the answer is no, this is the first place to begin.
Think about how you can stay engaged with your prospects over time. That could include an email marketing strategy or running retargeting ads on Facebook, Instagram, Pinterest, etc., to people who've visited your website.
If you are getting repeat traffic to your website and your business is staying in front of your audience regularly, then you can start adjusting your website to improve its performance.
Your website is one essential component of your overall marketing strategy. Understand that your website won't work independently. Look at your entire marketing approach to decide where to make improvements.
For more help on this topic, check out our webinar titled, "Win Customers with Your Website!"
Free workbook: Win customers with your website!
Create a strategy to get more leads and sales from your website.