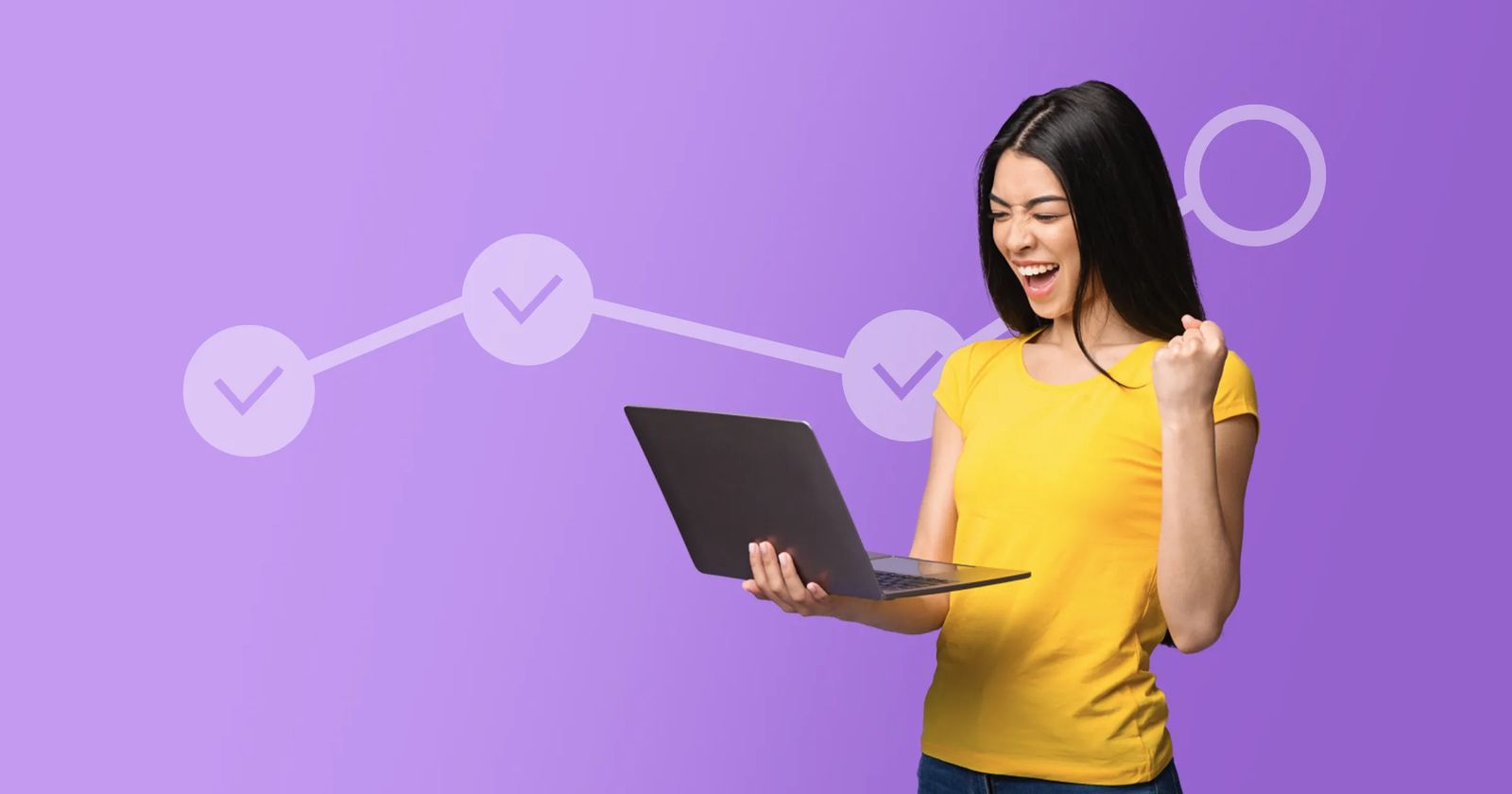 Website marketing – 5 step guide for small businesses
You've launched a website for your business. Now, what? How do you grow traffic? And more importantly, how do you get customers from it?
To generate meaningful results from your website, you'll need an online marketing strategy to support it.
Your website marketing plan must:
Attract: Your website marketing plan should aim to draw in the specific group of people you want to reach and connect them with your brand.
Engage: It should involve interacting with the audience consistently and gradually providing them with information about the advantages of your products and services.
Convert: Finally, it should motivate them to choose your products or services to solve a problem or fulfill a need.
First, make sure you've set your website up to succeed online. Then, continue reading to learn how to develop a marketing strategy for it.
How to create a website marketing strategy
While the internet is full of listicles that include a number of marketing tactics, they tend to gloss over marketing strategy, the most critical piece of the puzzle!
The suggestion to run Facebook ads, for example, isn't that helpful to business owners unless you've defined the objective you need to achieve.
A good marketing strategy should utilize frequency and repetition. There's an old marketing rule that says a prospect needs 7 "touchpoints" with a brand before they'll take action. Today, with so many messages that compete for our attention, that number is likely much higher. You'll need to get in front of your audience regularly, repeating the value proposition for your products and services.
So, how do you set up a strategy that will help your business succeed online?
1) Define your ideal customer
An effective website and its marketing must speak to your ideal customer. If you haven't defined your ideal customer, now is the time to do so. You can create an ideal customer persona to help you identify the type of person you want to attract to your business and your website.
What is a customer persona? A customer persona is the visualization and profile of a "person" representing your ideal customer.
Here's an easy guide on how to define your ideal customer.
After identifying your target audience, you can tailor your website, content strategy, target keywords, social media channels, and online marketing campaigns to specifically cater to their interests and preferences.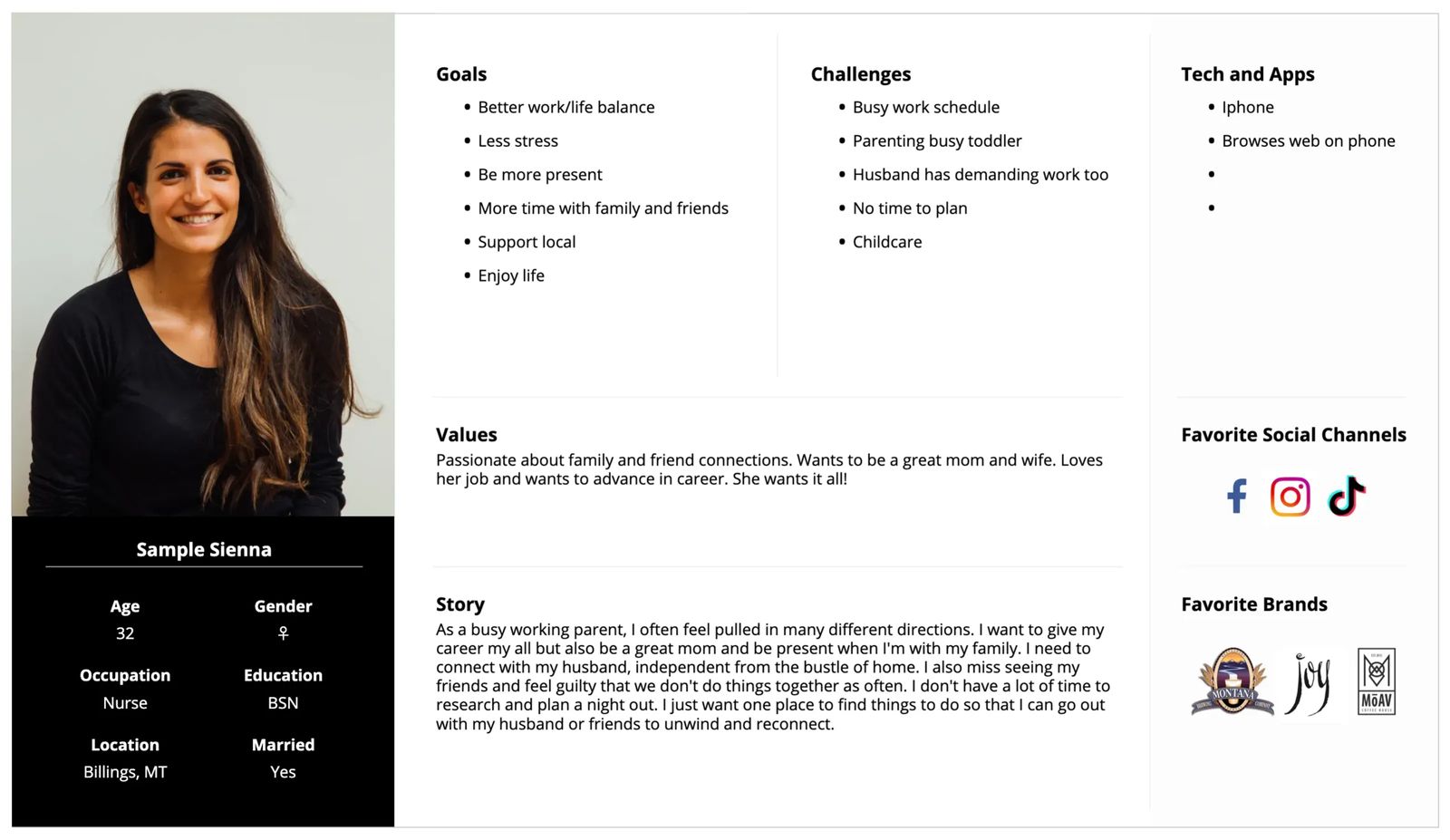 2) Set an end goal
How does someone take the first step to become your customer? What is the ultimate action you want them to take on your website?
Brick-and-mortar businesses want customers to come into their stores; they may offer a downloadable "in-store" coupon on their website. Online retailers generate sales when visitors add an item to the shopping cart and complete checkout. Other professionals may want their prospects to book an initial consultation. Another may need people to register for an event.
Whatever the conversion goal is, it's essential to organize your website to help achieve it.
More on setting website goals.
3) Map the customer journey
What path will your customer take to get to the conversion goal?
It would be great if people purchased your product or service after just one visit to your website. Unfortunately, this rarely happens. Your first-time website visitors won't be ready to buy right then and there.
Consider how they'll become a customer. What steps will they take to get there? How can your marketing guide this process? For example, maybe their first exposure to your brand is one of your Instagram Reels. How will you get the viewer to follow your social media account or visit your website?
Your customer will take many small steps with your brand before they purchase. They may follow you on social media, visit your website a few times, read online reviews, sign up for your newsletter, etc.
Identify the logical path people will take. Then, develop your marketing funnel to guide your prospects through the steps.
What is a marketing funnel?
A marketing funnel illustrates the different stages of your customer's journey. It can help you visualize the path someone will take to become your customer.
As a marketing tool, the funnel will help you customize messaging for people at each stage and guide them along until they convert.
The three primary stages of the funnel include awareness, consideration, and conversion. However, some businesses will customize their funnel to add more steps.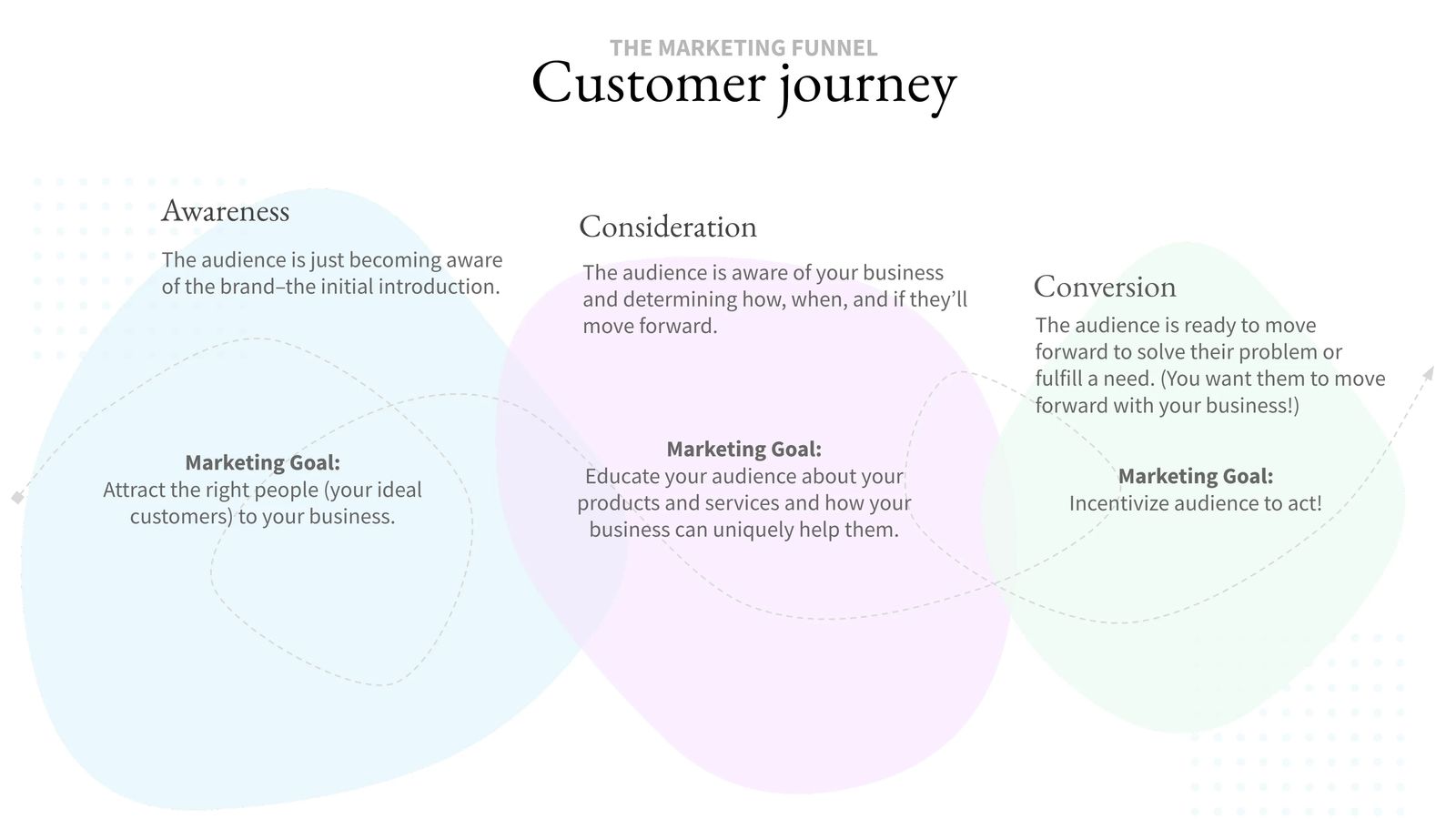 Awareness
At the awareness stage of the marketing funnel, people are just becoming aware of your brand. Your goal at this stage should be to attract the right people's attention to your business.
Consideration
At the consideration stage, your audience is now aware of your business; they are considering how or if they'll move forward. Your goal at this stage is to educate people about your products and services and highlight their benefits.
Conversion
At the conversion stage, your prospect is ready to make a purchase! You want them to buy from your business instead of a competitor. Incentivize them to take action with your brand.
Learn more about the marketing funnel and why it's so important here.
4) Develop the message
Each stage of your marketing funnel will need tailored messaging to appeal to the audience.
For awareness, focus on providing information (or entertainment) and value. Think about how you can attract your target audience to your brand. It's not the time to "sell," but instead pique the interest of your audience.
At the consideration stage, continue to offer value but start to weave in the benefits of your product or service. Begin to educate your audience on what you do and how it could help them.
Finally, once you have people who've been in the consideration stage for a little while, you can incentivize them to buy from you.
A small business website marketing example
Let's consider an example–a locally-owned hardware store.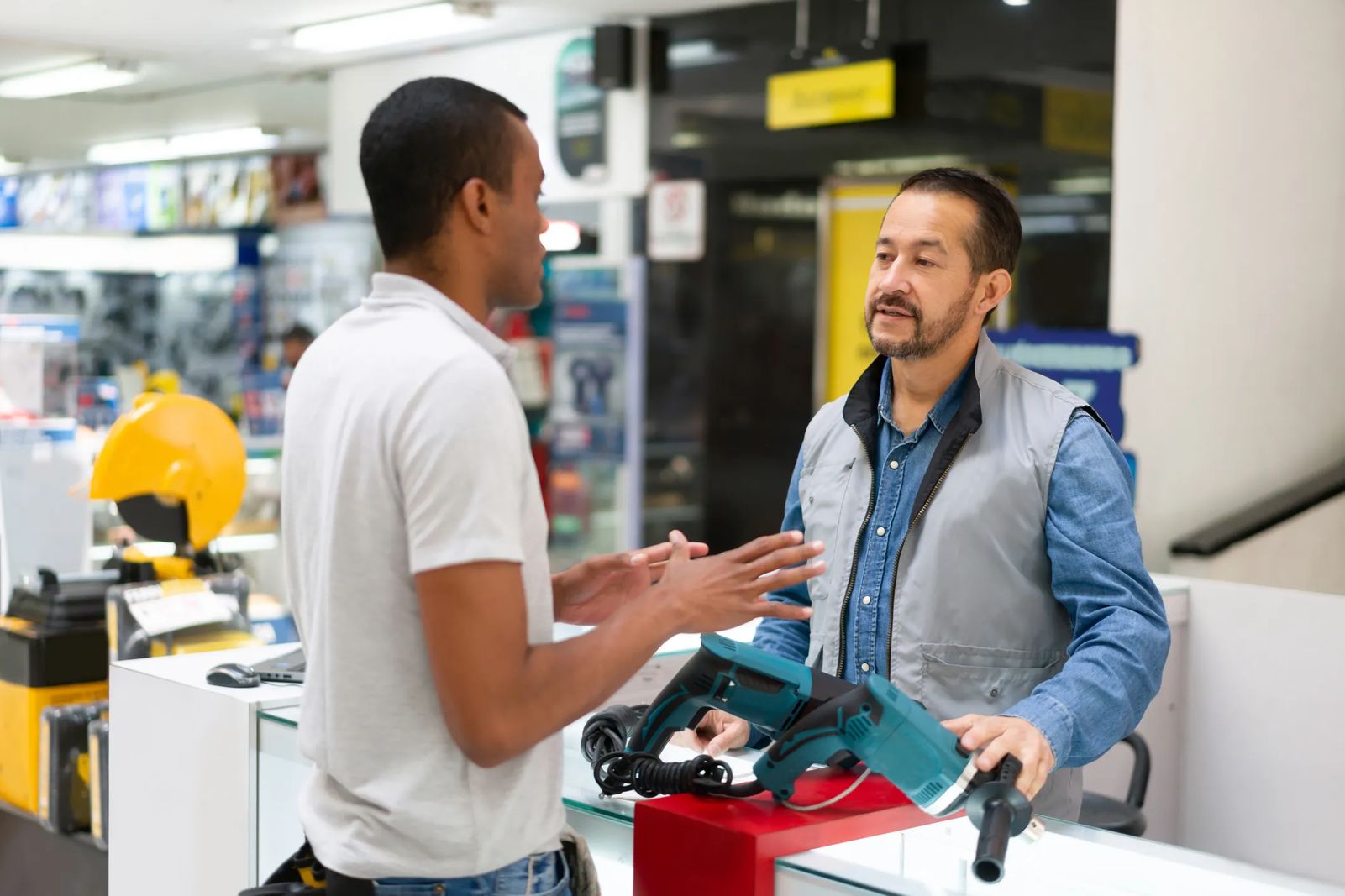 The hardware store wants to attract homeowners in the area. Here's how this business might think about the messaging for each funnel stage.
Awareness
Objective: Introduce the hardware store to the audience.
Messaging: Home improvement project ideas and inspiration. Home maintenance and safety tips.
Consideration
Objective: Educate the "aware" audience about how the hardware store can help them.
Messaging: Showcase friendly, knowledgeable staff. Provide part guides for recommended projects and where to find them in the store.
Conversion
Objective: Get the "consideration" stage audience into the store.
Messaging: 20% off coupon for people who sign up to receive emails.
You can see the logical progression of information. Someone utterly unaware of the hardware store won't yet care about where to find parts in that store or about the staff. Someone familiar with the store and who's learned why it's a great place to shop is more likely to enter their email address for a 20% off coupon.
Create messaging for your target audience to guide them through each funnel stage.
5) Deliver the message
Now that you know what you want to say to your target audience at each stage, it's time to figure out how to deliver the message to them.
Here's where a list of marketing channels can be helpful. Your funnel may incorporate offline (print, television, radio, billboards) and digital marketing channels to drive results through your website. When reviewing your options, be selective about those you choose to implement. Each channel should have a specific purpose to help you attract, educate, and convert your audience. More is not better! Thoughtful and strategic are better.
Below you'll find different ways to get your message to your audience.
Here are 24 ways to market your website and your business
Website content
Website content will be necessary at all stages of your marketing funnel. Resources, blog articles, videos, infographics, and other entertaining or informative content can help you attract prospective customers to your website. Case studies, testimonials, before and after photo galleries, FAQs, and sales pages allow your website visitors to consider whether your products and services are right for them. Landing pages for sales, sign-ups, and other promotions will be integral for conversions.
Blogs, videos, and resources
A subset of content (on and off your website) falls under "content marketing." It's the practice of creating and distributing valuable, relevant content to attract and engage your target audience. A content marketing strategy can include Tiktok or YouTube videos, social media posts, blog posts, and other resources on your website (white papers, guides, ebooks, infographics, etc.).
Engaging content can help you attract the right people to your business at the awareness stage. It can also help you stay connected with them throughout the consideration stage as they learn about the benefits of your products and services.
Search Engine Optimization (SEO)
Give your website its best chance to show up for queries made by your target audience on Google, Bing, and other search engines. The goal is to increase organic traffic to your website.
Search engine marketing requires many different tactics (on and off your website) to improve search rankings. One of the best things you can do on your website for SEO is create content that addresses questions your target audience has within your niche. Include relevant keywords in your article headings, body text, and image alt tags. You can use websites like seoreviewtools.com and answerthepublic.com to research popular topics and keywords in your niche.
SEO strategies are often used at the top of the funnel to make the target audience aware of your brand. Once someone visits your website from Google, try to stay connected with them. Encourage readers to subscribe to your e-newsletter or download a lead capture resource. You can also run ads retargeting people who've visited your site.
Lead capture
A "lead capture" is a resource you can offer your website visitor in exchange for their email address. White papers, reports, in-depth guides, recipes, ebooks, email courses, free communities, and videos are possible lead capture resources.
Providing a lead capture as an incentive to subscribe helps move visitors from the awareness stage into the consideration stage. After they get the download, you can stay connected via email.
Social media
Social media marketing is another way to reach your target audience at every stage of the marketing funnel. Social channels like Facebook, Twitter, Instagram, Tiktok, Snapchat, LinkedIn, and Pinterest can help your business grow an audience.
Once someone follows you, you can deepen engagement by continuing to provide quality content. Some of your followers may be in the consideration stage. They'll look forward to learning more about your products and services.
To grow traffic to your website, encourage your followers to click through to articles and other helpful resources. Run a promotion to incentivize your followers to convert. Direct them to your website to take advantage of your offer.
Email marketing
Email is a great marketing channel for the consideration and conversion stages. First, give people a good reason to provide their email address. Many online retailers grow email lists with discount coupons. Some company newsletters are so useful they generate subscribers without added incentives. Other businesses use a lead capture resource (see above).
Once someone has subscribed, continue to send quality content, news, and promotions to them. But don't bombard your subscribers with promotions. You'll have better open rates and more visits to your website when you focus on providing value before "selling."
Only send promotions once people have received value from you. The 80/20 rule is an excellent place to start. Eighty percent of your email content should provide helpful information to your audience. The other twenty percent of your email campaigns can promote your products and services.
Podcast
A podcast is another channel you can use to grow awareness and engagement with a specific audience. Growing a podcast can be a slow process, however. It's helpful to have an audience built up through another channel like email or social media to get your initial podcast subscribers.
For discovery, be sure to optimize the description of your podcast, episode titles, and show notes for keywords that your target audience may be searching.
As people listen to more episodes, they become more engaged with your brand. They move further along the funnel through the consideration phase and closer to becoming your customer.
Events
Online or in-person events can be a powerful marketing tool. They can help you build relationships with your audience and showcase your expertise to potential clients.
Webinars, group coaching sessions, networking events, workshops, and recreational events can help you interact with your prospects.
Host an event to attract your ideal customers and increase awareness. Or promote an event to your existing audience to grow your relationship with them.
Perhaps event registrations or ticket sales are your primary conversion event. If that's the case, promote the event to your warmest audience to encourage them to register and attend.
Online advertising
Where does your target market spend time online? Advertising on social media platforms and your audience's favorite websites can help you bring more people into your funnel. Google Ads (formerly Google AdWords) is one way to place ads for search and display advertising across the web. Pay-per-click search ads can reach people while actively searching for a product or service like yours.
Social media platforms like LinkedIn, Twitter, Facebook, TikTok, Instagram, Pinterest, and Snapchat make it easy to run advertising campaigns. You can even retarget your website visitors while they are scrolling through their favorite social platforms.
Online advertising works in all stages of the marketing funnel. Implement social media ads, display campaigns, and paid search ads to get your target audience to your website. Retarget website visitors to move them into the consideration phase of the funnel. Then, incentivize your audience to convert by offering a special promotion.
Sponsorships
One way to attract a qualified audience is to tap into another brand's audience. You can reach people in your target market by sponsoring content, events, non-profit programs, sports teams, etc.
Sponsorships are effective for the top of the funnel brand awareness. Before becoming a sponsor, ensure that the organization, event, or cause reaches the right people. You also want the sponsorship package to include a way to get the audience to your website. Look for sponsorship opportunities where you'll get a link within online content, in the partnering organization's e-newsletter, social media, etc.
Influencer marketing
Facebook, Instagram, Snapchat, LinkedIn, Pinterest, YouTube, and Tiktok have given rise to the "influencer." Once someone has reached influencer status, they've successfully grown a large following on one or more platforms.
They are skilled at knowing their audience and the type of content that will resonate with them. If you can find an influencer within your niche, it can be a great way to reach potential customers.
A quality partnership should include frequency and repetition within the influencer's content. Remember that the marketing funnel is still essential here. It's best if you can negotiate multiple impressions or posts on the influencer's accounts, website, or within their email list for maximum effect.
Online communities
People naturally gather around shared interests. Online communities are another channel you can tap into to bring people to your website and into your funnel.
Facebook and Twitter groups, Reddit threads, and groups facilitated by online creators and brands provide an opportunity to find people who are already interested in your niche.
Some of these communities are free to join, while others require a subscription. In many of them, members are encouraged to promote their offerings. In others, you'll need to have a formal relationship with the group facilitator to offer a promotion.
You could also start your own online community. A free group in your niche may help you attract people at the top of the funnel and then engage with them throughout the consideration stage. You could certainly promote your products and services to people within your group.
Online listings
Google My Business, Yelp, TripAdvisor, Angie's List, and other niche or trade-related directories provide an opportunity to expand your online presence. Many of these sites offer free listings. Others will charge for inclusion. You can usually pay for more exposure on these sites.
Directory listings can help your business get found by people looking for your products and services. They can help you build trust with people in the middle of the funnel. Your "consideration-stage" audience may visit these sites to read reviews about your business.
Either way, they usually include a link to your website so you can generate traffic from these types of sites.
Cold calls and emails
For many businesses, direct sales is the right strategy to grow their customer base. How does this help with your website traffic? With a direct sales strategy, prospects may visit your website after emailing or calling them.
Make a good impression with a professional website. On your website, prospects should be able to find additional information, testimonials, case studies, or other content that supports the message you've already conveyed to them.
LinkedIn outreach
A form of direct sales, many B2B organizations use LinkedIn outreach to find and connect to targeted prospects. You can subscribe to LinkedIn Sales Navigator to connect with people outside your network and find people based on job title, location, company size, industry, etc.
Connect with people on LinkedIn. Direct interested leads to your website for more information, to book a demo, or sign up for your products or services.
Networking
Can networking help you market your website? While in-person networking isn't a direct way to get someone to your website, it can be a critical step in the customer journey. Attending in-person and online events can help you build relationships that turn into sales and partnerships.
Networking will start as a way to build awareness with the people you are meeting. Suppose you continue to attend the same events and connect with the same people. In that case, some will naturally begin to consider using your products or services.
Follow up with people from your networking sessions. When interested in your business, point them to your website for more information.
Traditional media
Many small businesses advertise in newspapers and magazines, television, billboards, and radio ads. These channels are common for all stages of the funnel. Include your website address in the ads. Review your Google Analytics account as the ads run to see if they generate an increase in website visits.
Podcast advertising
Podcasts exist within nearly every niche and industry. Podcast ads are another way to get in front of a targeted audience. You can run podcast ads by working directly with the host or brand behind the show as a sponsor. Or, place ads via one of the many podcast ad networks like Spotify's Ad Studio.
Podcast ads can be an effective way to get your brand discovered by thousands of listeners. Advertising on the same podcasts for several weeks can help you achieve frequency and repetition with the audience to move them from awareness to the lower stages of the funnel.
Streaming television ads
More people are using streaming services (or connected tv (CTV)) to watch television than ever before. Some of these services are ad-supported. You can place video ads on Hulu or YouTube TV.
Television ads on streaming services can help you grow awareness with a qualified audience. Incentivize viewers to visit your website. Like with podcast advertising, try to reach the same audience for several weeks, so you're driving frequency and repetition.
Affiliates
Offering an affiliate commission is another way to reach other people's audiences. An affiliate commission is where you pay out a percentage of sales generated from promotion through your affiliate's channels. For example, a blogger in your niche could include an affiliate link to your product in one or more of their articles. If someone signs up for your service due to that exposure, the blogger gets a specific percentage of the sale.
Brands like this arrangement because they can pay for results and avoid a significant upfront marketing cost.
An effective affiliate partner is motivated to promote your product, so they are generating income from it. Therefore, their content plan should include frequency and repetition to move people from awareness of your brand to the purchasing stage.
Referrals
When you offer a quality product and excellent customer service, you'll have people happy to recommend your business to others.
As you operate your business, some of this will happen naturally. However, you can incentivize your existing customers to refer your company to others by formalizing a referral program. You can provide them with a discount or a bonus product or service when the person they referred becomes your customer.
Many e-commerce brands will offer a coupon for referrals. Subscription-based services will give discounts on the monthly fee for every referral.
Strategic partnerships
Brands that share a similar type of customer can help each other grow through strategic partnerships. For example, a graphic designer may partner with a specific print shop to offer new businesses a logo and business card package. A nutritionist could partner with a fitness instructor to collaborate on a health program.
Think about businesses that share your target audience. Then, consider what a logical partnership would include. What could you offer that business to help them grow? How do you think they could help you achieve your goals as well? How can you generate exposure and traffic to one another's websites?
When you create a strategic partnership, make sure that both sides have a plan to promote the offer to help drive awareness, consideration, and conversions.
Public Relations (PR)
Earned media exposure with respected publications and programs continues to be an effective way to reach a broad audience. It can help you gain exposure for your brand in a highly trusted medium. A good PR strategy will focus efforts on publications that reach the brand's ideal audience.
You'll need to identify the publications that are a good fit for your business, then find the right contact or journalist within that organization to submit your pitch.
Ideally, if a story runs about your business online, it includes a link to your website!
You won't pay for this type of exposure, but it can cost time to research publications, send pitches, and follow up.
Online reviews
Reviews are helpful for the potential buyer in the consideration stage. They want to make a good decision. Reviews from your current customers will assure others that you're a reputable business.
There are a few places where you can populate reviews for free, including Google My Business, Yelp, Amazon, and Facebook. There are several other websites where you can pay for a listing, like Trustpilot, G2 Crowd, and Capterra. You'll need to have a process to ask your customers to write a review wherever you're listed.
Your listings will help generate traffic to your website. The reviews posted on them will help build trust with your potential customers.
Create an effective website marketing strategy for online success
There are many different options for marketing your business and your website. However, simply choosing one or two tactics without a comprehensive digital marketing strategy is a mistake. Growing your website traffic is meaningless without a plan to keep the audience engaged with your brand over time.
When deciding where to allocate your marketing efforts, think about how the tactic helps guide your audience throughout the customer journey.
First, how can you attract the right people to your brand?
Then, how can you stay engaged with them? How can you show them the value of your products and services?
Finally, how can you incentivize them to become your customer?
Bonus tip: Once they become your customer, how can you retain them and encourage additional or repeat purchases? How can you motivate them to refer you to others?
Website marketing is really just part of your overall marketing strategy. You have to look at the big picture to allocate time and resources to the proper channels.
Every marketing action you take should help achieve a specific objective within your funnel.
Free workbook: Win customers with your website!
Create a strategy to get more leads and sales from your website.