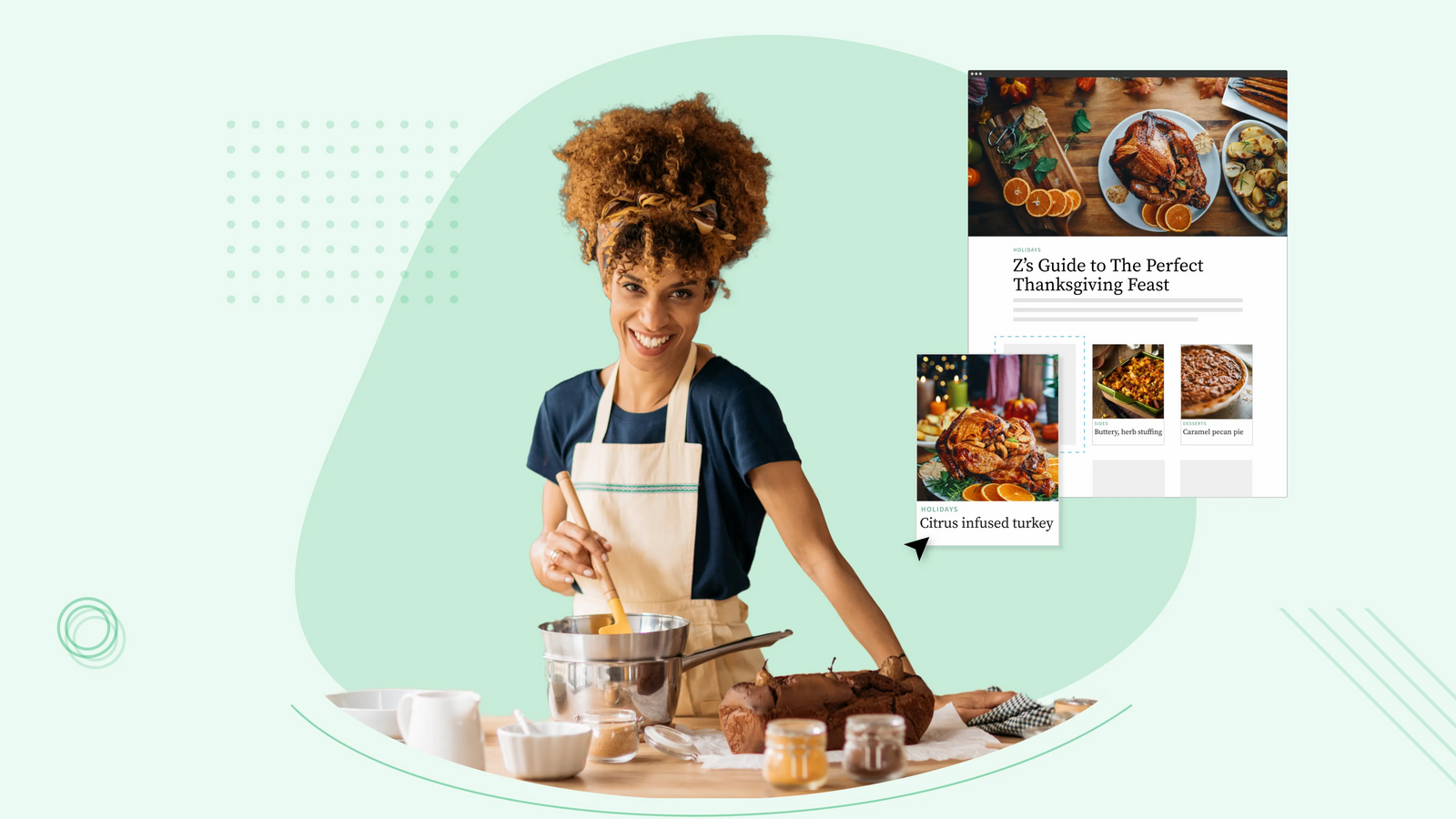 Discover the power of Cardsetter's flexible content organization
Cardsetter Founders / Published September 27, 2023
Today, we're excited to introduce a feature that's all about empowering you to take control of your website's content – Cardsetter Version 4.0's flexible content organization.
Your content, your way
If you're a content creator, blogger, or anyone who loves sharing valuable information, Cardsetter's content organization is designed for you. Our modular approach lets you arrange your content exactly as you envision it, giving you the power to curate a website that truly reflects your style and message.
The power of modularity
Gone are the days of being restricted by rigid templates. With Cardsetter's modular content organization, you're free to place any piece of content anywhere on your website. It's as simple as drag-and-drop. Imagine being able to change featured blog posts on your homepage effortlessly, regardless of their publish date, categories, or tags. Whether it's articles, recipes, photo galleries, videos, podcast episodes – you name it, you can put it exactly where you want it.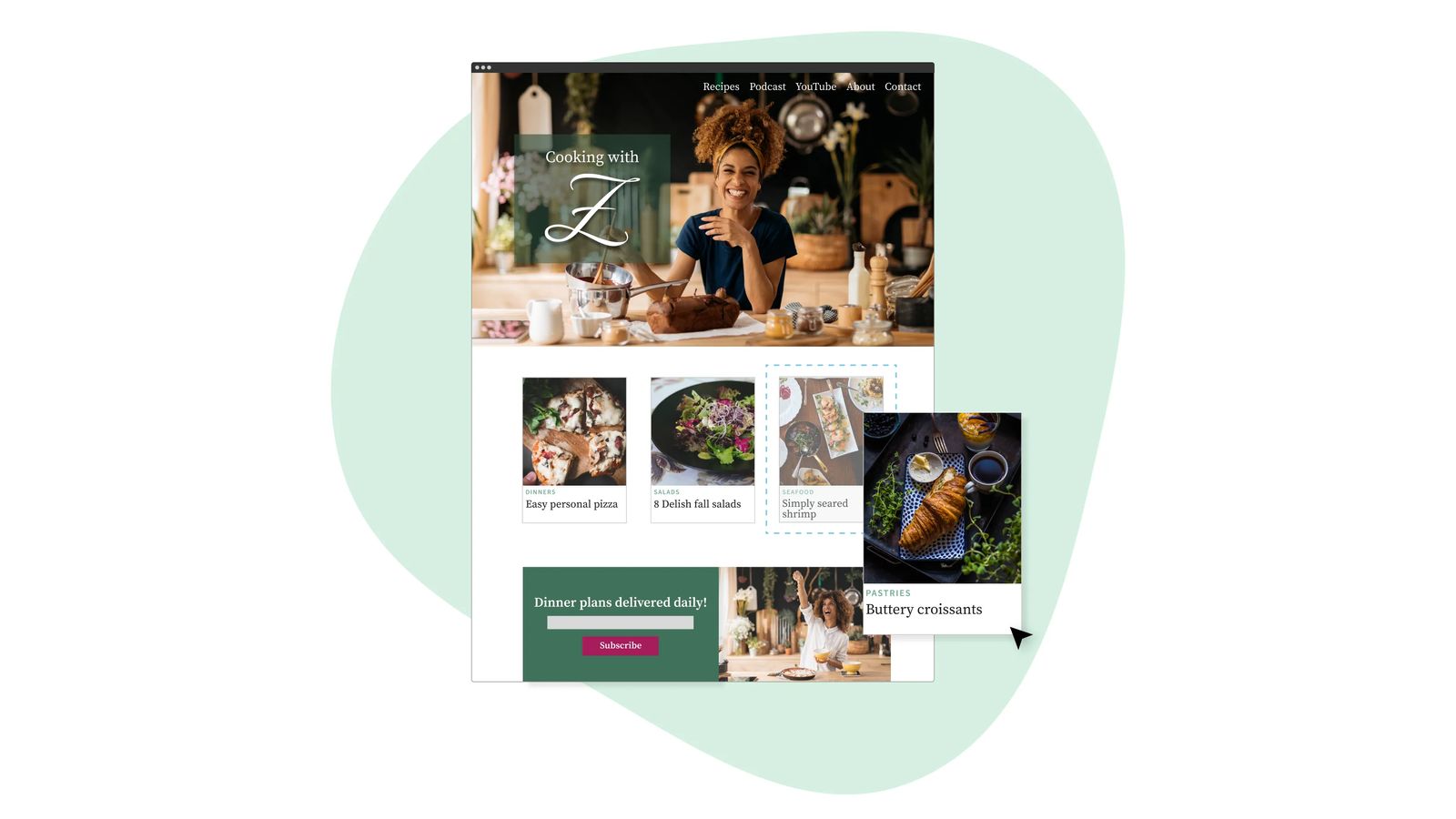 Create comprehensive guides and collections
Cardsetter empowers you to create comprehensive guides and content collections with ease.
For instance, a health coach can curate the "Ultimate Guide to the Perfect Morning Routine," grouping breakfast recipes, guided meditations, and morning workouts on a single, beautifully presented page.
An accountant can gather the best blog posts on tax preparation, creating a valuable resource hub for clients.
A local publisher can compile past posts about summer activities to craft an engaging summer guide for their community.
A food creator can easily create new content with existing content. They can make endless collections by grouping recipes for the seasons, holidays, and occasions. On their website, you can imagine a guide for "The Perfect Thanksgiving," "Kid-approved Birthday Party Foods," "5 Lunchtime Sandwiches I'm Loving Right Now," and more. All of these pieces of content can easily be created by dragging and dropping existing content onto a page.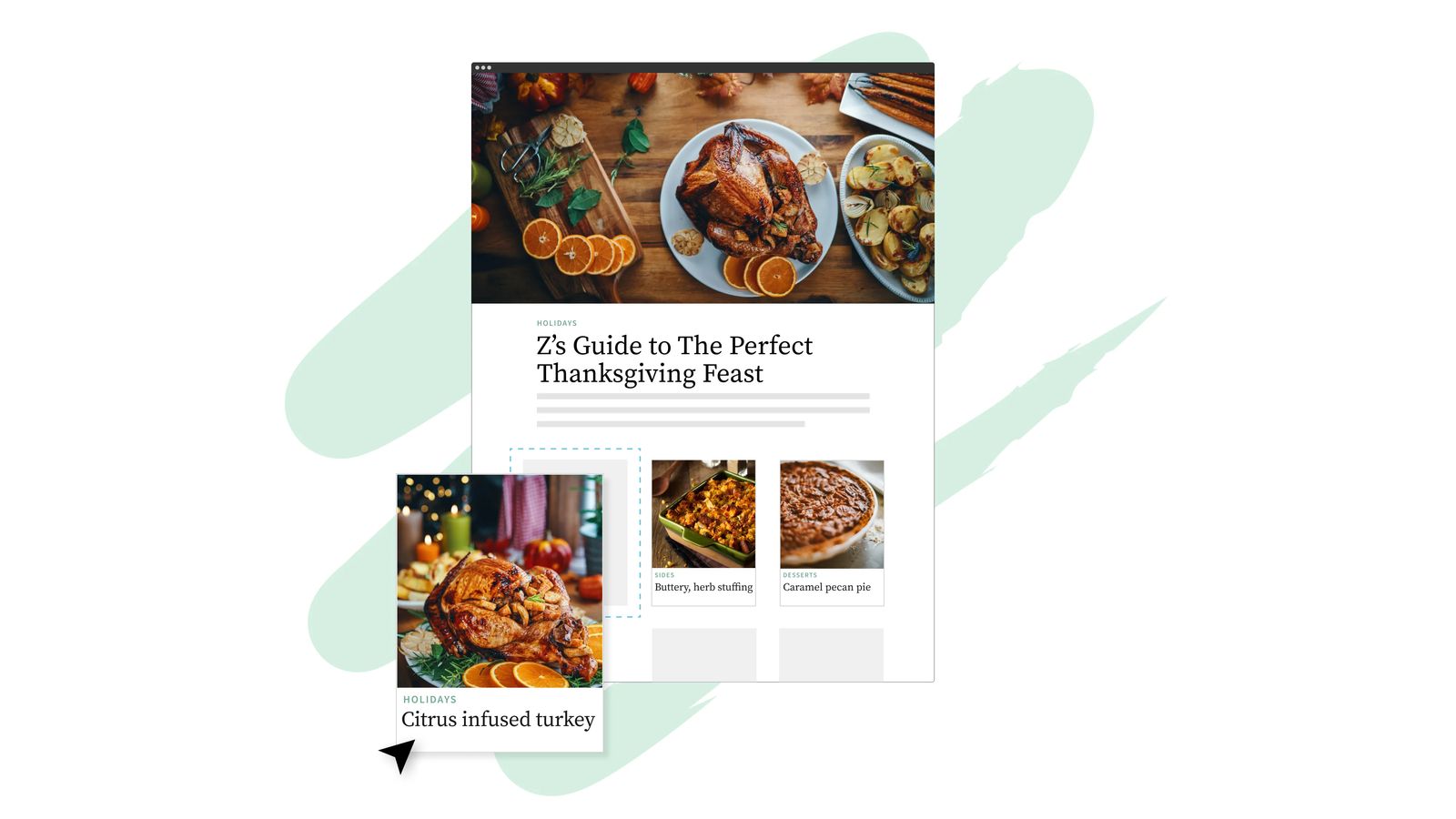 Elevate your existing content
What's even more exciting is that Cardsetter lets you get even more mileage from your existing content. By grouping related pieces together, you can create entirely new pieces of content that offer additional value to your audience. It's a creative way to repurpose your hard work and provide richer experiences to your visitors.
As we gear up for the Cardsetter Version 4.0 launch, we can't wait for you to experience the flexibility and creativity that our content organization feature brings to your website-building journey. Sign up for early access today! Stay tuned for more updates as we approach the launch.
More updates