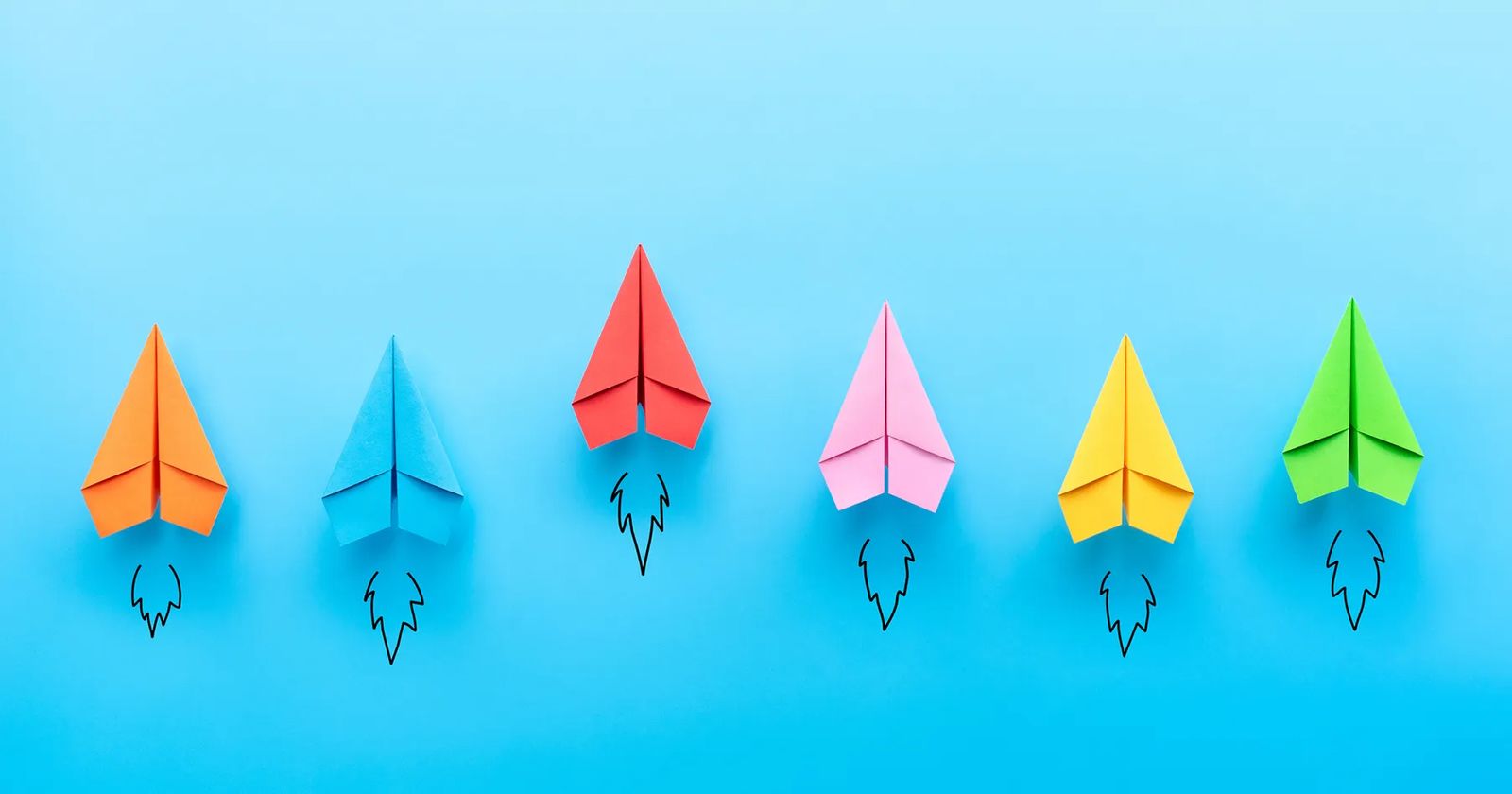 Focus on a minimum viable launch to get your website online


You've heard the saying "progress over perfection."
And yet, when starting a new website, it's easy to get hung up on every little detail.
Perhaps you feel like you don't have enough content yet.
Maybe you're still nailing down the details of your business or project.
Or, it's possible that you're overwhelmed and don't know where to start.
The pressure to get everything "perfect" can completely stall your website's progress.
First, take a deep breath.
Next, continue reading to learn about the Minimum Viable Launch (MVL) strategy and how it will help simplify the entire process so you can get your website online!
Your website is iterative
When you're starting a new website, you first need to take on the mindset that your website is iterative. You will continuously improve it.
As you operate your business, non-profit, blog, podcast, newsletter, or venture, you're going to learn more about the needs of your customers, clients, or audience. You'll undoubtedly make changes to meet those needs.
Your website will evolve with your growing business.
Realizing that you can and will "change it later" or "add to it later" will help you move past the perfection roadblock.
Minimum Viable Launch (MVL)
Consider, "What is the minimum level of features, functionality, and content that I can launch my website with?" Start there.
The MVL will be specific to you and your business. However, many websites can begin with a homepage that describes the product or service and who it is for with a way for website visitors to take action. You can include a basic contact form or an email subscription form so visitors can receive future notifications from you.
Let's explore some examples.
Sally's Online Boutique
Sally is ready to start her online boutique. However, she's still sourcing her inventory and doesn't anticipate opening online sales until the fall season (and it happens to be spring).
In the meantime, Sally can launch a homepage that announces the boutique is "coming soon." She can include photos and imagery that show the website visitor the general style of the merchandise that will be available. As she confirms brands, she can make announcements in her blog. She can encourage her website visitors to enter their email to receive notifications when the online store launches.
Sally can build up an email list of pre-qualified future customers by launching her website early and driving traffic to it before her store is ready to launch. When her store is ready, she can generate sales right away because she started marketing her business early.
Life Coach Leon
Leon is a life coach who has a few clients from friends and family referrals. Now, Leon is ready to take his life coaching services online so he can reach more people.
In addition to private coaching, Leon wants to feature an online course with a corresponding Facebook group.
There's just one problem. Leon hasn't started creating content for his course yet.
Leon should launch his website now and add the course when it's ready. To start, he can include information about his private coaching services, testimonials from his happy clients, and blog posts to provide helpful information to his ideal audience. If he's ready, he can add information about the future course and provide a way for visitors to pre-register or receive notifications when the course launches.
This way, Leon can expand his private life coaching sessions while he works on his course content. He can also grow an email list of people interested in his course (who may someday be interested in his private coaching).
If either Sally or Leon chooses to delay the launch of their websites until they have "everything in place," they are missing out on generating early activity that will lead to a more successful product or course launch.
Getting online with an MVL website:
Gather feedback and data. The earlier you get online and start marketing your business, the sooner you can gather feedback and data to refine your strategies. It's through this feedback loop, that you'll discover what appeals to your ideal customer and generates sales.
Allows Google to index your website. The sooner Google can find your site, the better! It takes time for your site to be indexed and begin showing in search results.
Gives you a professional online presence. Social media is great, but a professional-looking website expresses your brand to your prospects and adds an impression of legitimacy to your business.
Generates interest and revenue now. With a professional website, you can begin reaching out to prospective customers now. If they are interested, they'll want to check out your website for more information.
Get your free website planner.
Getting organized is the first step to website success.