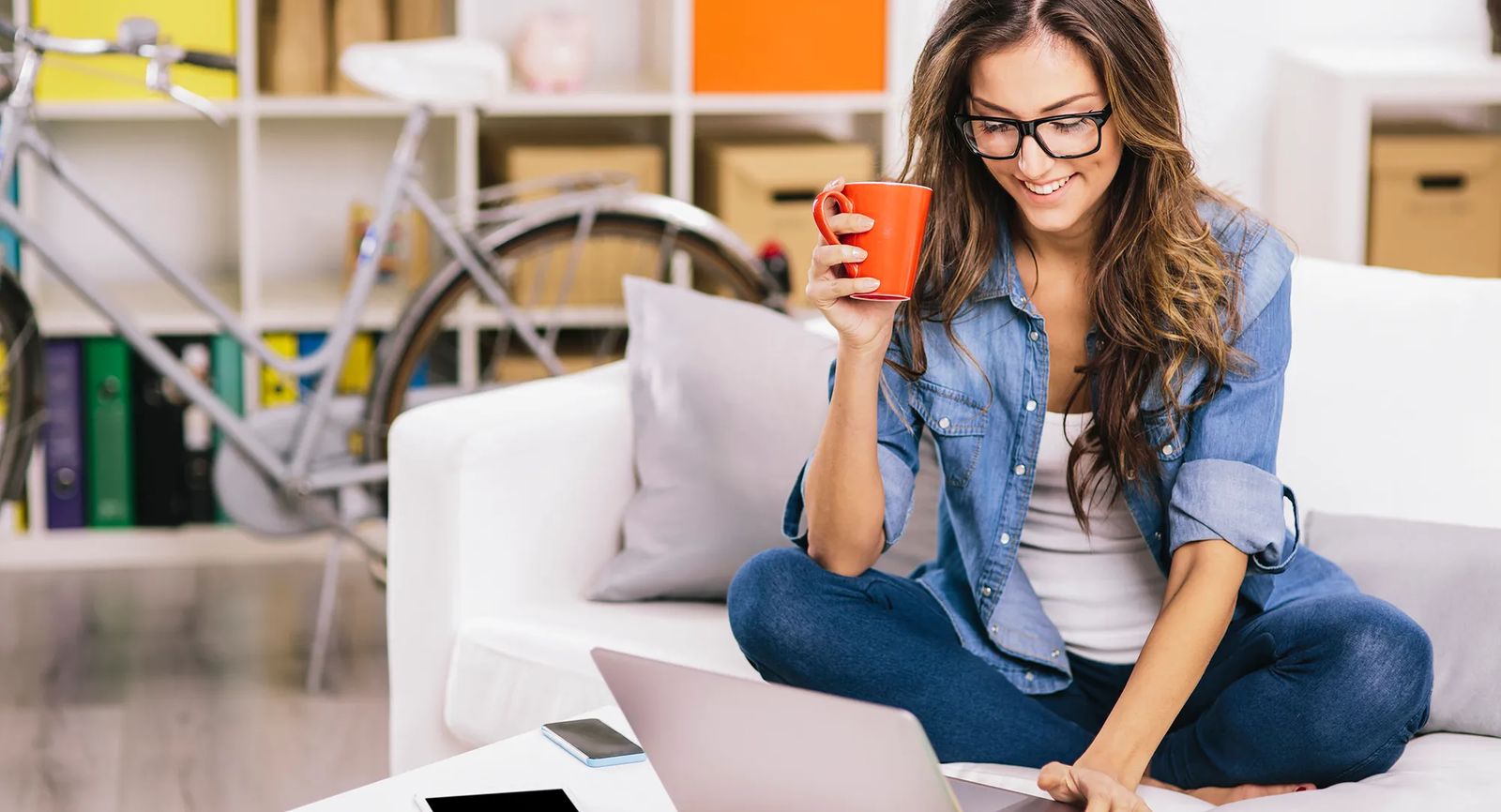 How To Start Your Content Creator Website
As a content creator, you're running an online media company. Whether you're a podcaster, newsletter writer, online magazine publisher, course creator, or blogger, you're in the business of growing an audience and monetizing their attention.
The needs and requirements of a content creator's website are different from those of other small businesses. This article will explore the essential elements of a successful content creator website and how to start your site.
Are you just starting your content creator business? You may find this guide useful: How to Become a Content Creator.
First, Why is a Website Important for Content Creators?
If you're a creator who is starting a niche topic site, a blog, or an online magazine, then you already know you need a website and that it will be critical to your operations. However, many content creators begin on platforms like YouTube, TikTok, Instagram, Snapchat, Facebook, Medium, LinkedIn, or Twitter. Because this is where they've grown their online attention, many creators don't think they even need a website.
A website is vital for every content creator for several reasons.
Legitimacy
If you have aspirations of working with brands and advertisers or partnering with other established creators, a website makes you look professional and legitimate. It shows potential partners that you're running a real business and increases their trust in working with you.
A Branded Home
When you post content on other platforms, you are showcasing your brand within the platform's brand. You are restricted by the platform's format and the "container" that your brand lives within. With your website, you can showcase exactly what you and your brand are all about with a beautiful design and variety of content formats.
Facilitate Sales
Whether you sell advertising and sponsorships, a course, exclusive content, or physical products, a website is needed to facilitate those sales. You'll need promotional landing pages to encourage sign-ups and a way to process payments. A website gives you a branded, online space where your audience can learn more about your offerings and choose to sign up or purchase.
Insurance
Social media platforms change their priorities, often affecting their algorithms. These changes can negatively affect the creators' ability to reach their audience. A website is an important safeguard. It's an online property that you own and control, where you can cultivate your audience. If an algorithm shift upends your reach on another platform, you still have your website. Therefore, once you have a website, it's important to build traffic there too.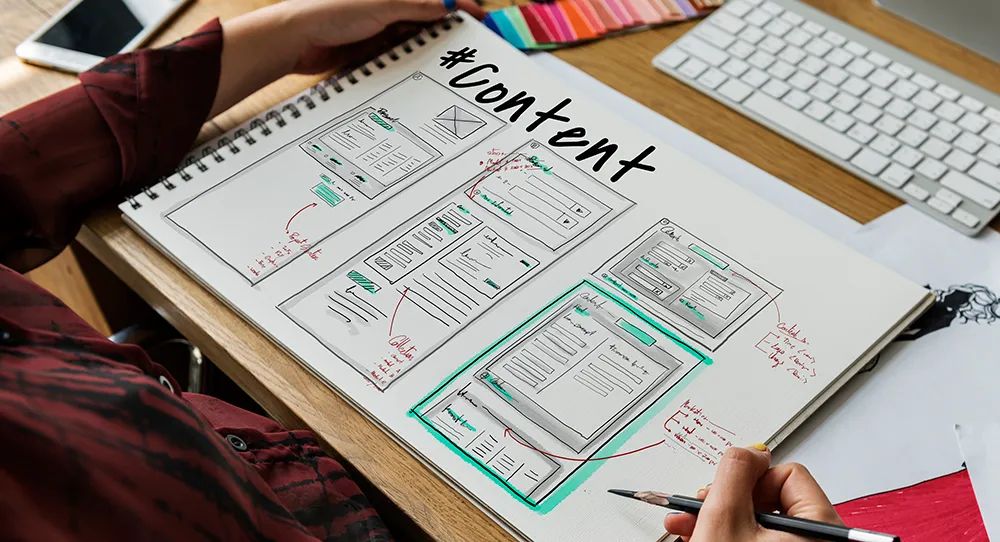 Essential Elements of a Successful Content Creator Website
Quality Content
Your website will need engaging content that your audience wants to read, listen to, or watch. Your articles, videos, or podcast episodes should be the focus of your website. You want to catch the website visitors' attention with something compelling to read. Help them spend time on your site, going from one piece of content to the next, and seeing your advertisers or other paid offers along the way.
Strong Branding
Your website is where you tell your target audience what you're all about. Use marketing strategy to tell your story. Identify your audience persona, craft a key benefit statement (how will reading your content and following you solve a problem or improve your audience's lives), and draw them to your call to action (subscribe, support, or buy something).
Engagement Strategy
Your website and your content help drive your goals when people "spend time" with them. You can optimize for engagement by regularly releasing content that your audience is eager to consume. But, you'll also want to design your site to help visitors with that content discovery. Most people visit websites on mobile devices these days, so having a fast website with a mobile-first layout is necessary. A large portion of website traffic enters through an article or individual piece of content instead of the homepage. So, you'll want to guide readers to other content from your article pages. A "related posts" section is an excellent place to start. Keeping this "article" entry point in mind, you'll also want to include your offerings on your article pages. So, if you want your readers to subscribe, contribute, or sign up for something, you'll want to highlight that on your content pages.
Email Sign-up
An email list is a fantastic asset for every online content creator. Like your website, it also protects you against changing social media network algorithms, allowing you to maintain a channel for communication to your audience. Your website should incentivize visitors to subscribe to your email list.
Monetization
You're in the content creation business to make money, and your website can help you do just that.
If you are monetizing with advertisers and sponsors, you'll want to include a media kit on your website. You can also include a way for advertisers to sign up for advertising or to request a proposal. We've all heard of content creators in the influencer space who have had brands who want their products or services promoted for traded products or just for exposure. If you have a professional media kit on your website, brands can see that you take your business seriously and expect compensation to promote their products.
If you monetize with subscriptions and unique member content or sell a course, your website can help facilitate those sign-ups and subscriptions. You'll want to have landing pages that communicate your offer and a way for people to sign up.
If you're selling physical goods, you'll want to direct your audience to "shop" from your e-commerce products.
Whatever your monetization strategy is, you'll need your website to communicate your offerings and enable those sales.
Easy and Efficient to Update
When you are in the business of content creation, your time is best spent producing quality content, engaging with your community, and focusing on your monetization strategies. Tinkering with your website is not a good use of your time. So, it must be fast and easy for you to publish your content, organize your site, and keep it maintained. Seriously, don't decide to become a "WordPress Expert" with what little time you have. Use that time to build a library of great content and bring your ideal audience to it.
[Enjoying this article? Subscribe to Cursor for more like it! 👇]

📧 Subscribe to Cursor!
Actionable insights for creators, delivered monthly.
How to Start Your Content Creator Website
1) Start with a Website Plan
Before looking at templates or signing up for any website builder or content management system, the first thing you should do is to develop a website plan! It's the first step to website success. Planning your website will help you prioritize what's most important, choose the right tools, and save time.
What should your website plan include?
✅ Content Outline
Start by developing a content structure for your website. Begin with your primary themes and sub-themes if applicable. For example, if you create content in the health space, your main themes might include "healthy eating," "exercise," and "well-being." Sub-themes within "well-being" might consist of "meditation," "sleep," and "mindfulness." Create a simple flow-chart to visualize these themes and sub-themes.
These themes and sub-themes will frame your navigation, with themes as the main navigation items and sub-theme topics within those sections. Your website will also need a homepage, an about page, and a contact page.
The remaining pages will be dependent on your specific needs. Whatever your monetization strategy is, there should be a page linked in your main navigation for it. So, if you monetize with ads and sponsorships, you should have a "partner with me" page with your media kit. If you want your readers to become supporters, you'll need a landing page with info on the benefits they'll receive for signing up. Promote these important pages on your homepage to drive sign-ups.
Our Guide to Content Strategy can help
✅ Domain
If you haven't already, now is an excellent time to register your domain name. You'll need to check to see if your desired name is available and if not, look for alternatives that will work with the name of your business. We recommend using Google Domains for your registrar if you're not already signed up elsewhere.
Note: Many website builders (like Wix and Squarespace) will let you register your domain through them. If you ever want to switch platforms, it can be challenging to transfer the domain out of these accounts. We recommend registering your domain separately at Google, GoDaddy, or any registrar of your choice for simplicity.
✅ Features and Functionality
Before you start setting up your website, you need to outline your features and functionality needs. As a content creator, you'll need a platform that can handle thousands of pages. You may not have much content if you're just starting, but as you continue publishing, those pages will add up fast. You may need video and podcast players on your site. You may need a way to handle subscriptions and payments. Think about your business model, the programs you intend to offer to your audience or advertisers, and what you'll need on your website to make these things happen. That may mean that you need some third-party tools to integrate with your site. For example, if your website will have ads on it, you'll need an ad server. If you plan to have gated content, you'll need a membership program that facilitates that functionality. If you have these features outlined ahead of time, you can choose the right platform(s) for the job.
✅ Design Notes
How do you want your website to look? What assets do you have available - a logo, font, brand colors? Begin describing the design. Note other websites that you like for inspiration. Sketch out a few key pages with basic blocks and notes to think through the page's content and how you want it laid out.
2) Choose a Website Platform
All right, here is our shameless plug. Choose Cardsetter as your website platform! Why? Because we built Cardsetter for creators like you. One of Cardsetter's Co-Founders used to run a successful hyper-local blog and events website. After years of being frustrated with WordPress and every other option out there, we built Cardsetter to be the perfect platform for content creators.
Cardsetter makes publishing content online fast and easy. You can edit right on your website's pages, so there's no going back and forth between your site's "backend and frontend." Click, type, and add media to any page. Cardsetter's modular approach to content means that you can organize your articles and episodes on the fly; however, you like. We have sponsored content features built-in to help you monetize too. Watch the video below for all the details.
Trust us; you don't want to go down the WordPress rabbit hole. You'll have to download WordPress, set up hosting, install a theme, configure navigation, deal with plugins. Then, deal with all of the security and plugin problems that transpire after that. It's a real pain in the neck!
If you use Squarespace or Wix, you'll eventually discover that their templates are too restrictive to accommodate your growing content.
We promise Cardsetter will save you time. Rather than fussing with your website, you can use that time to create content and grow your audience or focus on sales and generating revenue.
3) Set Up Your Tech Stack
When you choose Cardsetter as your website platform, our in-house experts help with your integrations and initial setup. Because you've done some planning ahead of time to outline your features and functionality, we can recommend the right tools for your needs and help you get set up.
You may have outlined features for memberships and subscriptions, gated content, banner ads, payment forms, among other features. If you've chosen a website platform other than Cardsetter, you'll need to determine which tools you'll use to accomplish these things. If you're on WordPress, there may be plugins that can do some of this (those come with headaches), or you can use other third-party tools and integrate them with your website.
4) Design
Sign up for Cardsetter, and we'll take care of your website's design for you. Use another platform, and you'll need to find a template and customize it to your needs.
5) Analytics and Pixels
Analytics are critical to a content creator's operations. You'll want to see what content is performing best with your visitors and how they interact with your website. Your website metrics will help you create more relevant content and optimize your website for the best performance.
When your audience spends more time on your website, your monetization efforts will perform better.
Start by installing Google Analytics on your website along with a pixel for your Facebook page. If you plan to advertise on other networks like LinkedIn or others, they will have a pixel for you to install as well. These pixels are essential for tracking and retargeting, and optimization of your ad campaigns.
6) Start Publishing
It's time to start adding content to your website. Add your blog posts, podcast episodes, videos, and more. Put your best, most relevant content on your homepage to catch your audience's attention. Organize your content into the appropriate sections of your website.
Make sure that you are optimizing your content pages. If you have a page hosting one of your best YouTube videos, recommend other videos or content that the viewer would also enjoy. You will also want to promote your paid offerings on these pages and your advertiser(s) where applicable.
7) Grow Traffic
Produce high-quality content for your audience and dedicate time to distribution. Promote your website content on your other social media channels and direct your audience there to sign up for your paid offers. Consistency and patience are key. Over time more people will start discovering your site via search engines and through referrals. For more, check out our guide to growing an engaged audience.
Progress Over Perfection
Think of your website as a growing body of work. You won't have it just right when you launch and that's okay. You'll develop a process to iterate and improve the experience for your audience while growing your revenue.